Eddie Murphy Said None of His 10 Children Is the "Hollywood Jerk Kid"
Eddie Murphy became a father in the late 1980s after finding fame as an actor and comedian. However, he tried to make sure his kids weren't spoiled.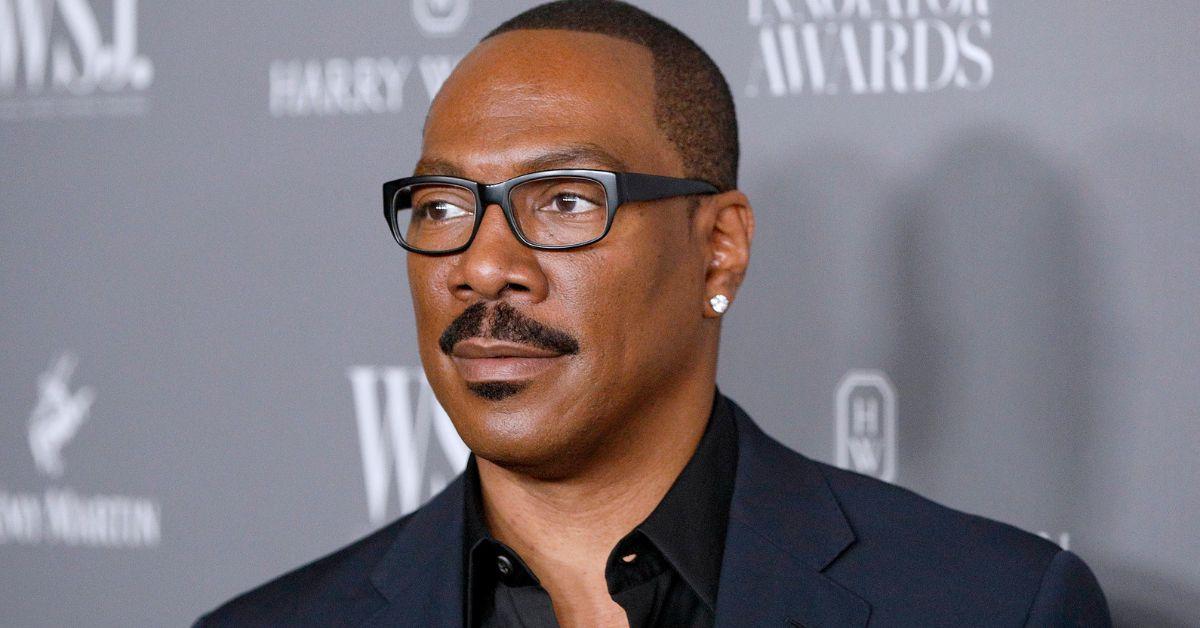 Legendary comedian and actor Eddie Murphy has been in the public eye since the 1980s. His pivotal movie roles include Coming to America, Dreamgirls which earned him an Oscars nomination, and The Nutty Professor movies. Additionally, Eddie dated and married several women throughout the years.
Article continues below advertisement
Eddie became a father for the first time in 1989. Despite his fame, he keeps his children away from the spotlight as much as possible. Here's what he has said about parenting as a Hollywood A-lister.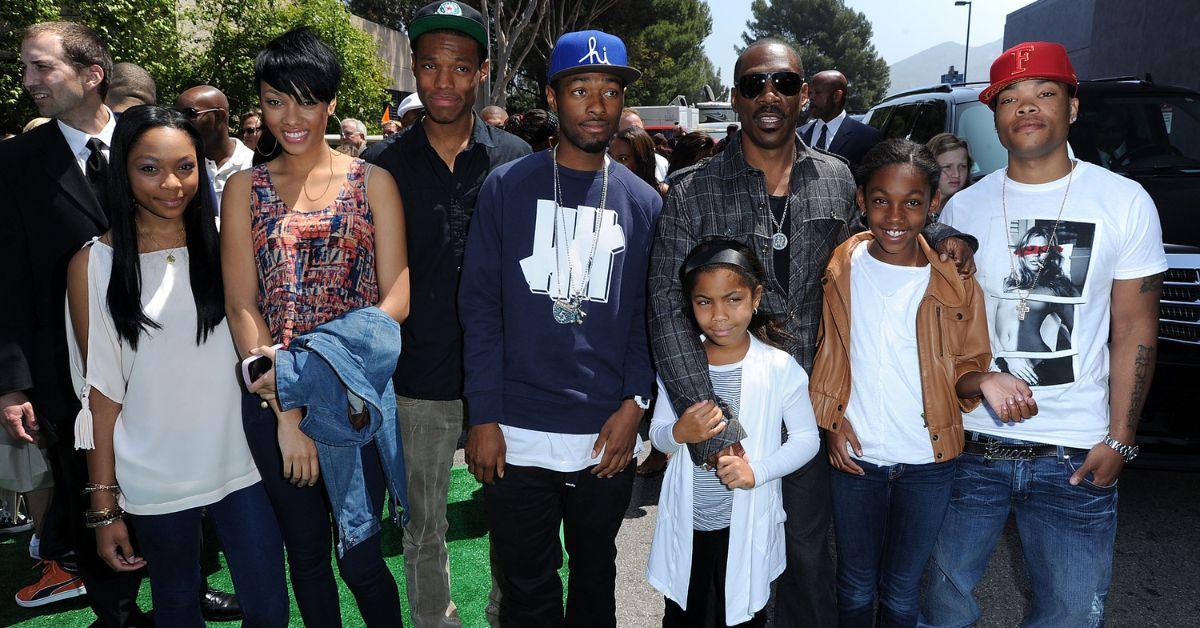 Article continues below advertisement
Eddie Murphy decided to "put his children first" after decades of fame.
Eddie has ten children with five different women, including his current fiancee, Paige Butcher. In 2016, Paige gave birth to Eddie's first child with her, Izzy Oona. Two years later, the couple welcomed Eddie's current youngest child — Max Charles.
Before he met Paige, Eddie already had eight kids and four baby mamas. The Shrek actor's first born, Eric, is from his marriage to Paulette McNeely. Eddie had another child with Tamara Hood following their divorce in the 1990s.
In 1993, he married his second wife, Nicole Mitchell, and they stayed together until 2006. During their marriage, they had five children — Bria, Miles, Shayne Audra, Zola Ivy, and Bella Zahra.
Once he divorced Nicole, Eddie became involved in a scandal with Spice Girls singer Mel B. In 2007, Mel B gave birth to Eddie's daughter, Angel Iris. Initially, the Saturday Night Live alum denied conceiving Angel. However, a paternity test proved the comedian was, indeed, the father.
Article continues below advertisement
While Eddie has a large family, he makes time to support each of his kids. Now that his career has reached stellar heights, Eddie said he's focused on his family, who he describes as the "center of everything."
"I love fatherhood," he shared on WTF with Marc Maron. "The whole idea of being out there and doing three movies a year, that's over ... I found over and over again, and along the way, I realized that if you put your children first, you never make a bad decision."
Article continues below advertisement
Eddie also mentioned that, although he's a Hollywood icon, he's thankful he didn't raise any rude children.
"I am so blessed with my kids, I don't have one bad seed," he continued. "I don't have any like 'Oh you are the one.' I don't have any of that. My kids are so great, normal people and nobody is like the Hollywood jerk kid."
Article continues below advertisement
Eddie Murphy celebrated his daughter's wedding day with a Stevie Wonder classic.
Eddie seemingly didn't have his work on his mind when he attended his daughter, Bria Murphy's wedding. In July 2022, he escorted Bria down the aisle as she married actor Michael Xavier. Following their "I do's," TMZ spotted Eddie dancing with the new bride to "Isn't She Lovely" by Stevie Wonder at her reception.
Bria is an artist and actress who is best known for her roles in The Game and The Perfect Match. She's also Eddie's eldest daughter and his first child with Nicole. She's not the only Murphy child who has seemingly found her special someone, though. Eddie's son, Eric, announced in 2021 that he's dating Martin Lawrence's daughter, Jasmine.
Article continues below advertisement
Although comedy fans love the idea of Eddie and Martin being in-laws, Eric and Jasmine aren't getting married yet. However, People reported in July 2022 that Jasmine caught the bouquet at Bria's wedding, so we could see the families merge in the years to come.