You're Going to Want 'The Big Family Cooking Showdown's Elisha Penman to Cater Your Next Party
Elisha Penman is not letting her gastric condition stop her from winning Season 2 of 'The Big Family Cooking Showdown' alongside her boyfriend and Nan Ann.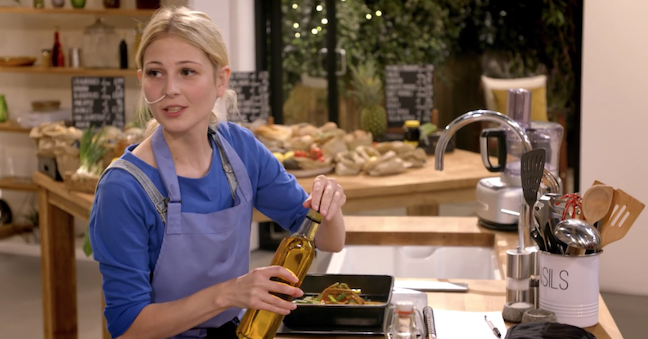 Article continues below advertisement
The show's premise is somewhat simple: 16 families of cooking hobbyists compete against each other for bragging rights and the ability to call themselves the best family of cooks in the U.K. Which, take it from us, is a huge feat for the Brits.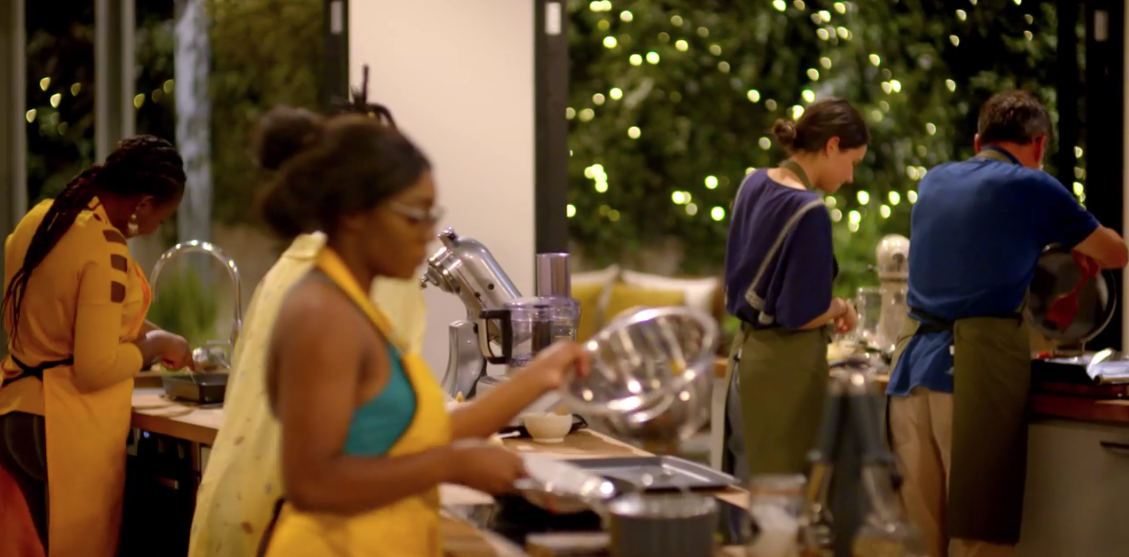 Article continues below advertisement
The competing families run the gamut when it comes to their makeup and home city. We've got Indian lovers who taught each other how to cook over FaceTime, vegan twins (one of two twin sets, actually), and a Kent-based family whose cooking is inspired by their Nigerian heritage.
Meet Elisha, Chris, and Ann Penman
But perhaps most endearing of all the Family Cooking Showdown teams is the Penman family, made up of Nan Ann (who hates to be called grandma), her granddaughter Elisha, and Elisha's boyfriend Chris.
Article continues below advertisement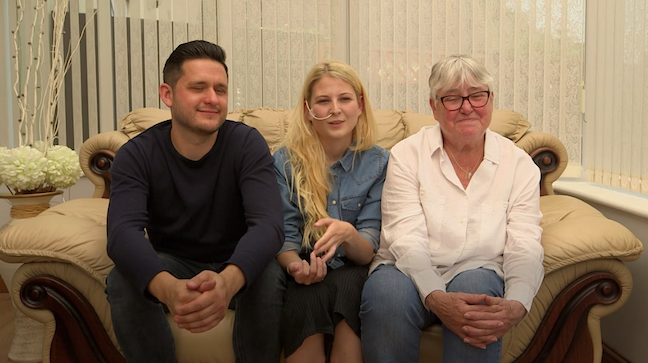 Nan has been teaching Elisha how to cook ever since she was a child, and now the family is putting their skills to the test by attempting to make all of the hearty dishes they enjoy from their home county of Lincolnshire.
Article continues below advertisement
The 21-year-old is very creative and experimental when it comes to cooking. Since we meet her in the first episode, Elisha's coming up with ways to spruce up traditional recipes by adding her own touches or take on seasonal restaurants.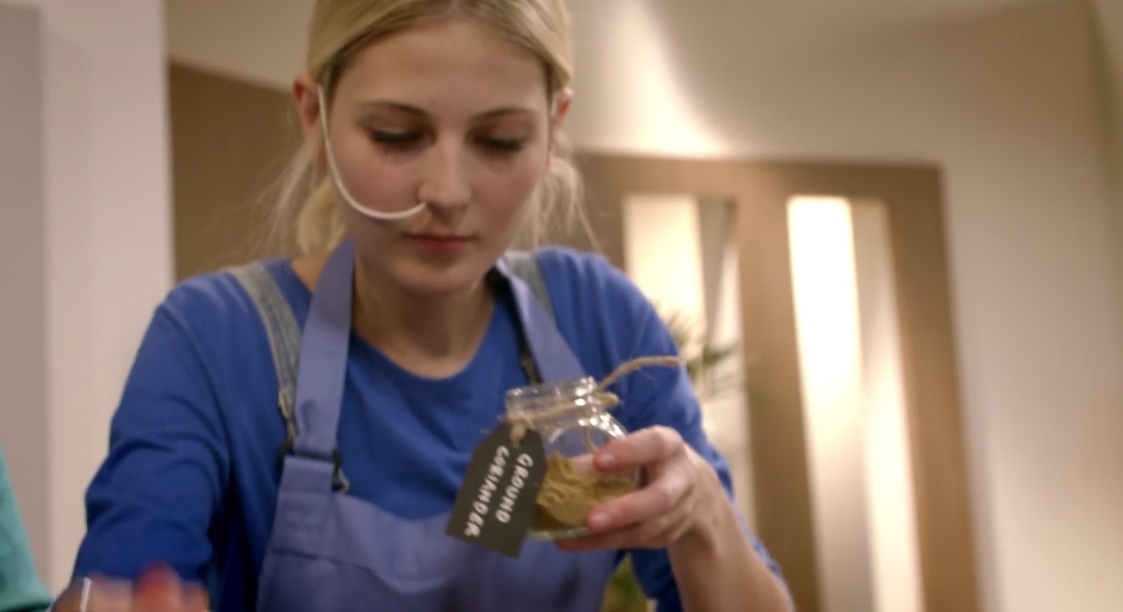 Article continues below advertisement
Elisha can't always taste her culinary creations because of a gastric condition.
Elisha was once a competitive swimmer, but she had to give her passion up at 13 when she was diagnosed with a gastric condition that leaves her body unable to properly digest food. She occasionally eats by mouth, but more often than not she wears a feeding tube to ensure she's getting all the nutrients she needs.
The blonde beauty has a heartening sense of humor about her condition and describes herself on Twitter as "the blonde girl with a tube coming out of her nose." When she's not cooking for Chris (unclear if they're still together, by the way) or her Nan, Elisha runs a domestic cleaning and ironing service called Maid to Shine and Iron. She caters events under the moniker Countryside Catering and is also currently studying to be a paramedic — what a schedule!
Article continues below advertisement
Follow Elisha on social media and book her for your next event.
Although Elisha keeps her personal life private on social media (she's private on Twitter and Instagram), her Facebook and catering page are guaranteed to make you hungry. "I offer catering services for all events," she writes — and we just wish she would fly out to the States so we could take her up on the offer.
The homemade recipes she shares range from vegan burgers, Moroccan lamb tagine, and of course local Brit faves like fish and chips and Yorkshire puddings. She's also working on a food blog, where she'll post instructions on how to make her mouth-watering smoked tomato cheesecake and chocolate walnut fudge. Stay tuned on that!
Honestly, now we're starving. If you're hungry for more Elisha creations, stream Season 2 of The Big Family Cooking Showdown on Netflix now.