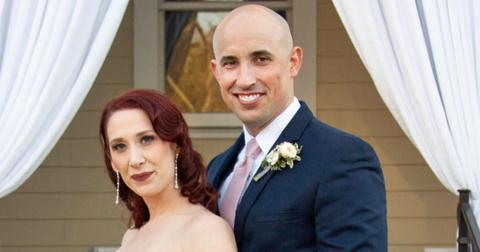 We're Already Having Our Doubts About Elizabeth and Jamie From 'Married at First Sight'
By Pippa Raga

Updated
We're already living for the couples on Season 9 of Married at First Sight, our favorite TV-show-slash-social-experiment. The premise is super simple: Two strangers are looking for love and enlist the help of matchmaking experts to find their other half.
But there's a catch! Participants don't get to meet their supposed soul mates until they're already at the altar. It's a wild ride, but the wildest part of all may be the fact that so many of these marriages last way after the cameras stop rolling.
Season 9 includes couples Deonna and Greg, Matt and Amber, Keith and Iris, and fourth but not least, Jamie and Elizabeth. Here's everything you need to know about Jamie and Elizabeth from Married at First Sight, including whether they're still together today.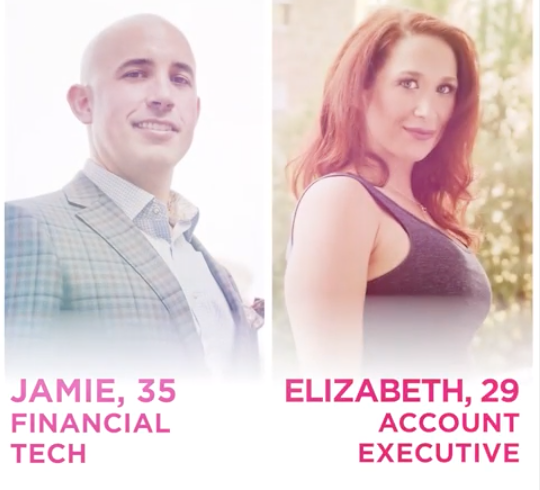 Meet Jamie, 35, and Elizabeth, 29.
This season of Married at First Sight is set in South Carolina, so it won't surprise any of you that both Jamie and Elizabeth are a southern match. Jamie is from Columbia, SC. and Elizabeth hails from Mooresville, NC.
Whereas other couples this season were matched due to their love of basketball or their devotion to religion, it seems like Jamie and Elizabeth attracted each other by being very discerning individuals. In fact, Reality TV World calls Jamie and Elizabeth straight-up picky. 
But at least they both are! "I am definitely picky," admitted Jamie, a financial technician. "Physical appearance was very important to me. I asked specifically for someone who led an active lifestyle and who valued personal appearance."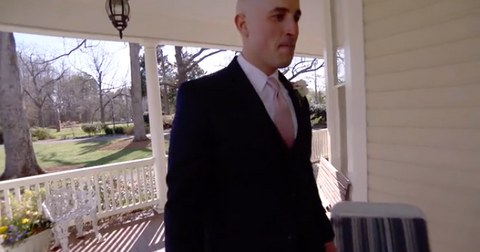 "I definitely want to be physically attracted to my partner but also value and respect the person she is on the inside," he continued. As for account executive Elizabeth, she's similarly preoccupied with her husband's physique. "I'm looking for a spouse who is gorgeous," she said on the show.
"Very motivated and driven, definitely takes care of himself and is more of a metro kind of guy," she went on. "I'm so OK with going to get a pedicure. I'm willing to get married at first sight because I want a husband who is going to accept me for who I am," she said.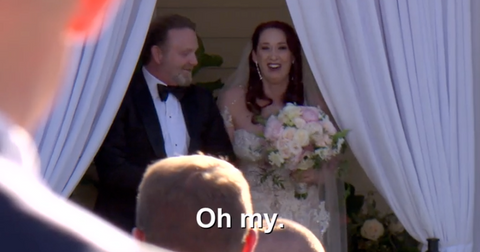 Are Elizabeth and Jamie still together today?
All of the couples on Season 9 seem uncharacteristically perfect for each other, but that isn't going to stop them from having their fair share of fights and misunderstandings. After all, these are people who have to date each other for the first time after already committing to a lifetime of love!
And although everything starts off peachy between Elizabeth and Jamie, it seems like the couple end up hitting quite a rocky patch. Despite the fact that Jamie was the first to tell Elizabeth he loved her, he then followed that up with a bit of a caveat.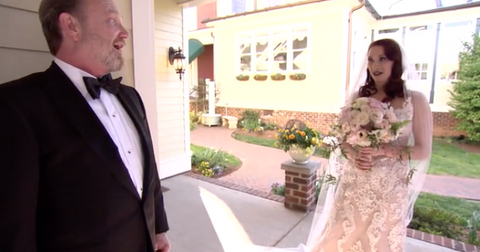 "I love her," Jamie said in the trailer ahead of the season. "But she's spiraling out of control." We then see him walking out the front door with his bags packed, while Elizabeth yells, "Just f---ing go, Jamie!" Yikes! 
It appears that Jamie and Elizabeth also have some work to do when it comes to learning how to communicate with each other, and we don't know if this hurdle is going to prove to be a deal-breaker when it comes to the reality star couple. "I consider myself that 'fun' kind of crazy," Elizabeth told People.
"I want a husband who is going to accept me for who I am," she said.
Tune into Married at First Sight on Lifetime at 8:30 p.m. on Wednesdays to see whether Elizabeth and Jamie are able to work on their communication and keep up their physical attraction.