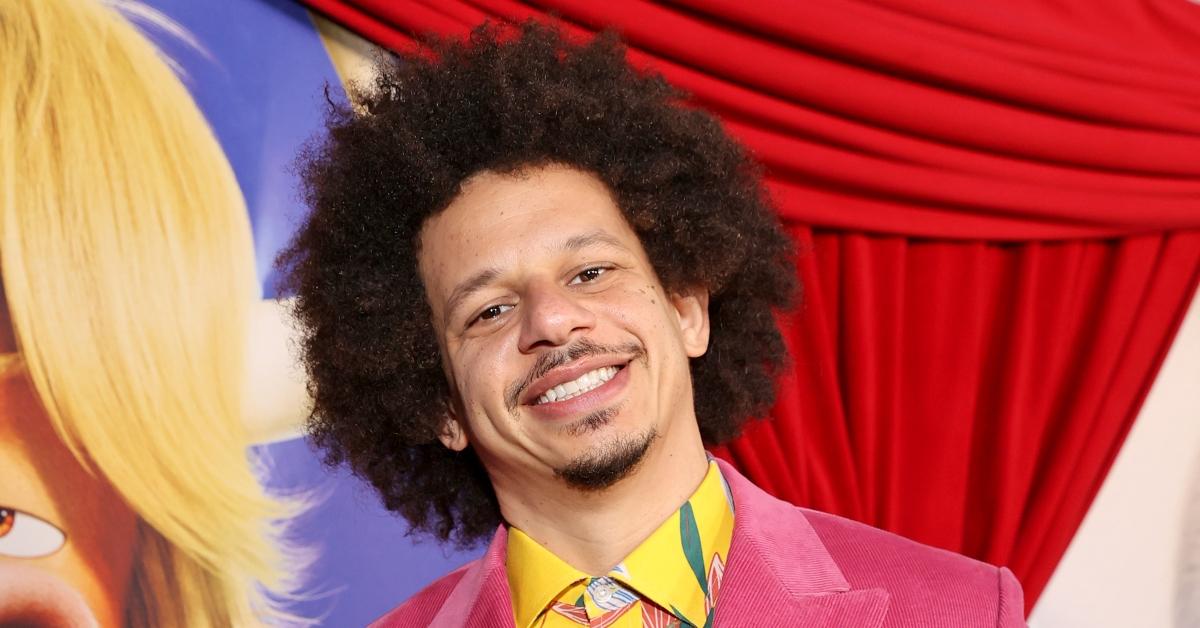 Eric Andre Has a Few Famous Ex-Girlfriends — the Comedian's Dating History Explained
Over the last decade, Eric Andre has become the undisputable king of off-kilter comedy. No matter what the comedian does, it's pretty hard to take him seriously — but it sure looks like things are getting pretty serious between him and his new girlfriend.
But before we get into who Eric is dating now, here's a quick look at his relationship history.
Article continues below advertisement
Here's Eric Andre's relationship history explained.
In an interview with Thrillist, Andre opened up about his type — which, apparently, is "just a girl with a job." And his exes have had some pretty good ones.
Rumors that Eric and Fresh Prince of Bel-Air actress Tatyana Ali first surfaced in 2012, the same year that she appeared on an episode of The Eric Andre Show. Although his romance with Tatyana was his first high-profile relationship, it wasn't his last.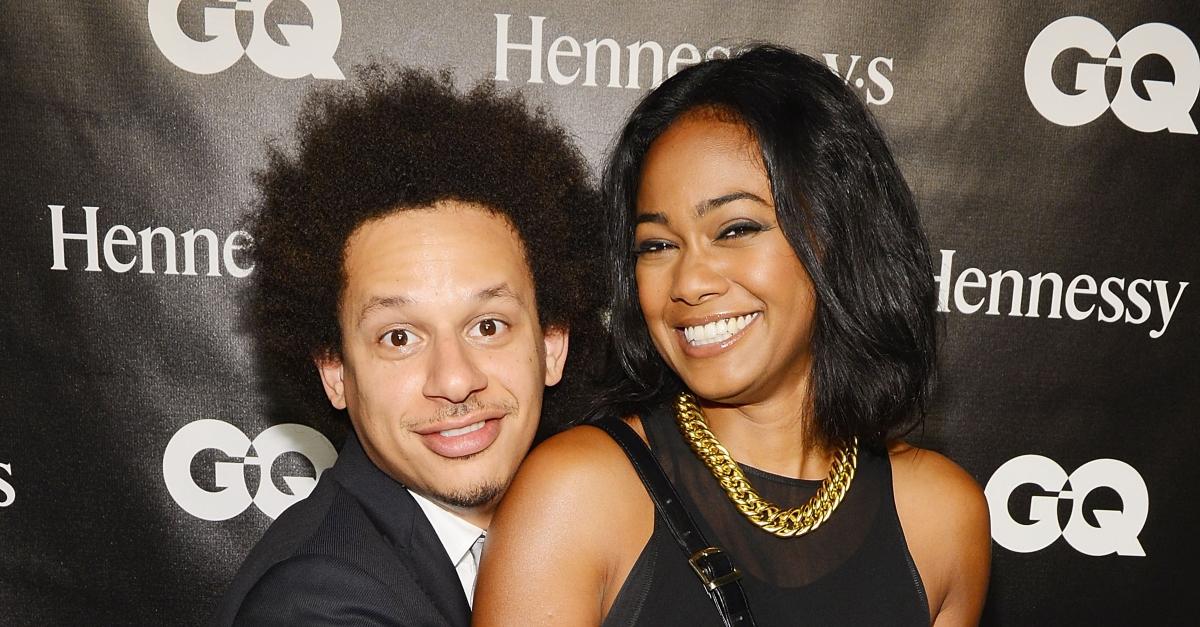 Article continues below advertisement
He was single for two years after he and the sitcom star went their separate ways. It wasn't until 2015 that he struck up a romance with Amber Rose, though their relationship was short-lived as they broke up after only one month of dating.
Eric Andre and Rosario Dawson dated for more than a year before their split.
In late 2016, Eric started dating Rosario Dawson. In February 2017, the two took their relationship public after Andre penned a since-deleted love note to the actress on Twitter.
Being the practical joker that he is, Eric's admission was hard to believe. However, Rosario later confirmed that the dating rumors were true on The Late Show.
Article continues below advertisement
"He started posting more pictures of like our tongues touching and stuff, like personal pictures," she said of her then-boyfriend. "I was like, 'you're still a millennial man. You don't post the tongue pictures!'"
In late 2017, Rosario took to Instagram to share her adoration for her lover after he helped her through a trying time.
Article continues below advertisement
Shortly after they started dating, the actress suffered from a ruptured cyst and had to be rushed to the hospital. And according to her, Andre was at her side every step of the way.
"What a difference a year makes… This weekend marks a year that I had to get emergency surgery to stop internal bleeding from a ruptured cyst on my ovary," Rosario captioned in a since-deleted Instagram post (per People).
"It was the first time I told [Eric] that I loved him (and very much not the last). Thankful for his care and all of the doctors and nurses and staff at the Desert Regional Medical Center," her post went on.
Much to everyone's surprise, Eric and Rosario's relationship came to an end a couple of months later. In March 2021, Eric told Howard Stern that he had met his latest girlfriend at a farmers' market, but we now know that their love story didn't last.
Article continues below advertisement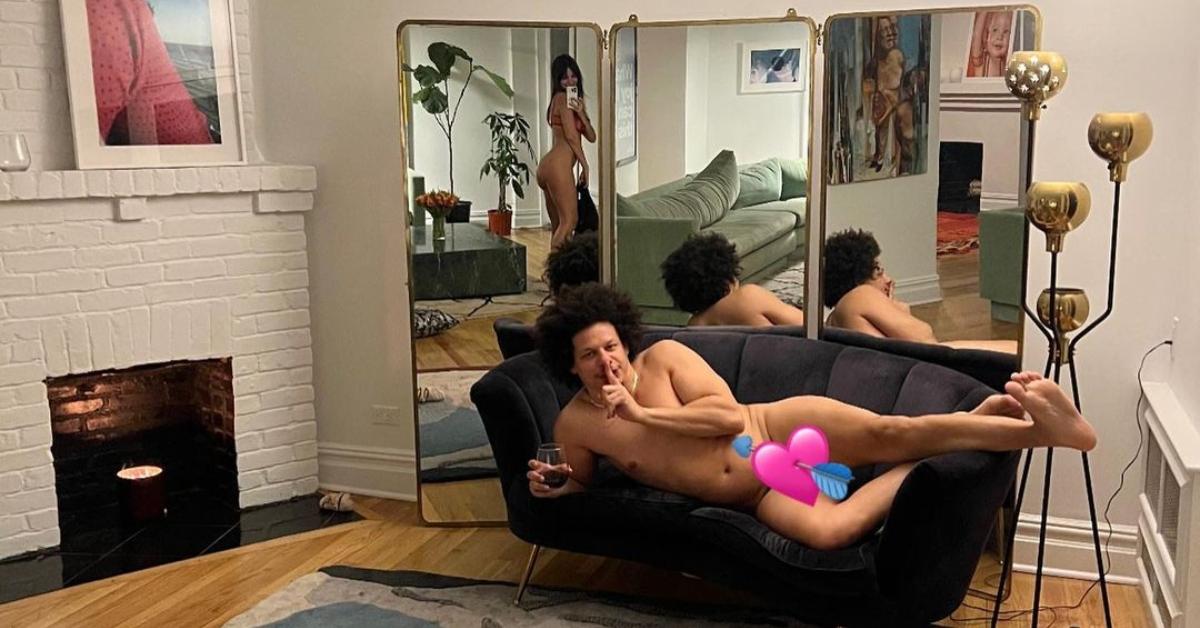 Now, Eric Andre is dating model Emily Ratajkowski.
Eric and Emily Ratajkowski fueled speculations that they were dating in early 2023 when they were spotted having dinner together at a restaurant in Manhattan. They eventually set the record straight and confirmed on Valentine's Day that they are, in fact, an item.
Eric posed with his new boo for an NSFW Instagram photo to commemorate the occasion. "Happy Valentine's Day," he captioned the nude photo of him and Emily.