Known Chaotic Neutral Eric Andre Fits Perfectly in Season 2 of 'The Righteous Gemstones'
Known for his absurdist comedy, Eric Andre fits into a show like 'The Righteous Gemstones' perfectly. Who does he play on the show?
There are few comedians out there like Eric Andre. Having made his career out of candid camera-style pranks, he now joins the HBO series, The Righteous Gemstones in its long-awaited second season. Of course, Eric brings with him all of the absurdity and raucous behavior for which he's known. Who does he play in the show and what has his experience been like on set?
Article continues below advertisement
Eric Andre is best known for his work on the satirical talk show on Adult Swim, The Eric Andre Show. The five-season series features several celebrity guest stars participating in mock interviews while being subjected to increasingly ridiculous and even dangerous pranks. The show also features several on-the-street segments where actual people become unsuspecting victims of Eric's comedic acts. Of course, he's no stranger to scripted humor either, which he now gleefully participates in on HBO.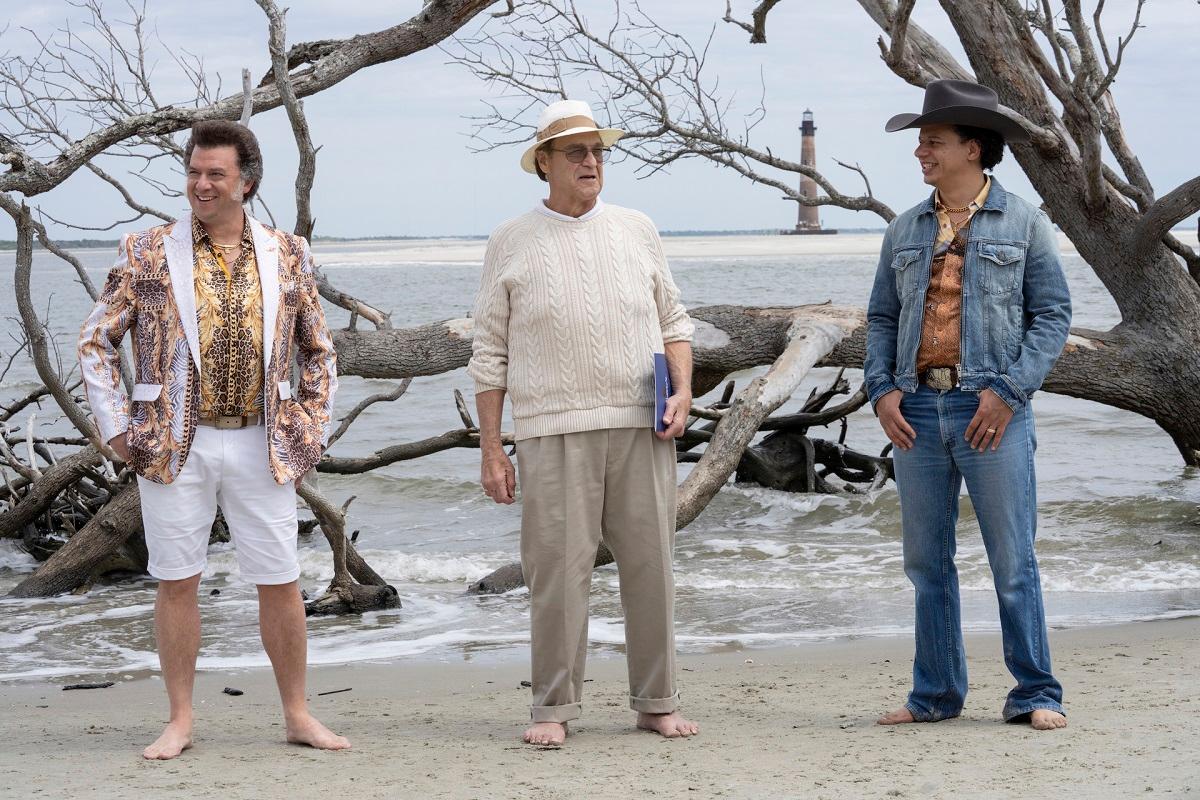 Article continues below advertisement
Eric Andre plays a new character on 'The Righteous Gemstones.'
The Righteous Gemstones follows the titular Gemstone family. Comprised of Dr. Eli Gemstone (John Goodman) and his three adult children, the Gemstones are a family of televangelists who have amassed their enormous wealth from generous church donations. The family often finds themselves embroiled in increasingly ridiculous scandals while trying to expand their influence.
Though the show premiered in 2019, production on Season 2 began late due to the initial COVID-19 quarantine. Filming began in earnest in April 2021. The show is finally set to return with new cast members, including Eric Andre.
Season 2 sees the Gemstones facing off against all sorts of competitors who pose a threat to their empire. Eric Andre plays a Texan megachurch pastor named Lyle Lissons, who supposedly wants to work with the family.
Article continues below advertisement
In an interview with Entertainment Weekly, Eric stated that he felt right at home with the character.
"I get to be a loud, insane Texas megachurch preacher, which is kind of like what I do for my standup comedy, so it wasn't that much of a stretch," Eric told the outlet.
Of course, Eric teased a fair amount of foul play when it comes to his character as well.
Article continues below advertisement
"On the surface, there's a brotherhood [with Jesse] because we're both the firstborns of these megachurch dynasties, the eldest sons in the Game of Thrones of it all. But there might be a little bit of seduction and manipulation happening."
In preparation for the role, Eric asked co-star Danny McBride to provide him with " every eccentric loudmouth preacher" video he could find, which sent him on a spiral into the weirder parts of YouTube. Nevertheless, he found the experience invaluable to crafting his character.
Filming the show even inspired Eric in his own creative ventures. A sequel to his hidden camera comedy film, Bad Trip, is reportedly in the works. Apparently, he has plenty of church pranks in mind.
Eric joins the cast of The Righteous Gemstones along with actors Jason Schwartzman and Eric Roberts. The first two episodes of the new season are set to premiere on Jan. 9 on HBO.