Our Preview of 'Final Fantasy VII: Rebirth' Answered Some Burning Questions and Left Us Wanting More
We got to preview the highly anticipated 'Final Fantasy VII: Rebirth' with demos for the combat and open world. Check out Distractify's first impressions.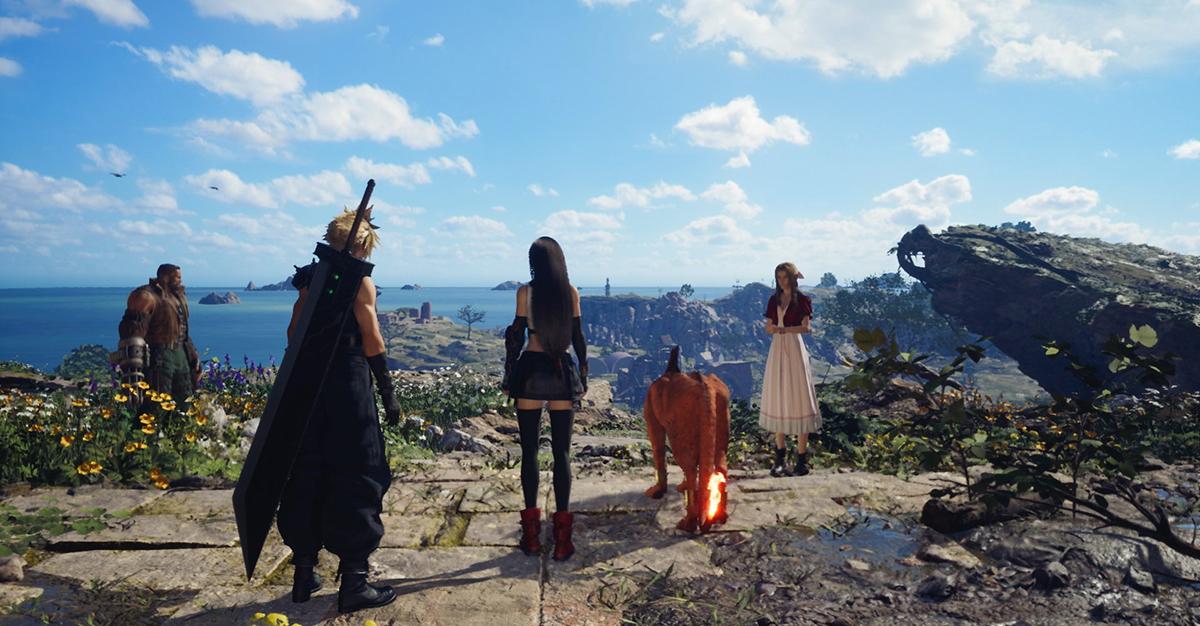 People were starkly divided over the ending to Final Fantasy VII: Remake, which took some considerable deviations from the time-honored 1997 classic that once set the standard for RPGs in its heyday. I may be in the minority, but I found myself utterly fascinated by the remake's original story and how it opened itself up to a narrative and its alternate concurrent timelines that serve to subvert the well-known beats in the original VII game in an all-too-enticing way.
Article continues below advertisement
So I had plenty of burning questions between Remake and the eventual announcement of Final Fantasy VII: Rebirth, which is finally set to release in early 2024. Proudly presenting a bold new direction to move toward in this unexpected sequel, I've been incredibly eager to know exactly where Cloud Strife and his companions were headed on their new adventure. Naturally, I was incredibly excited to play around in a preview of the game.
At this point, I can comfortably say that no matter how baffling or subversive the story may get, I can already tell that I'm going to enjoy the journey either way. Check out our first impressions of Final Fantasy VII: Rebirth.
Article continues below advertisement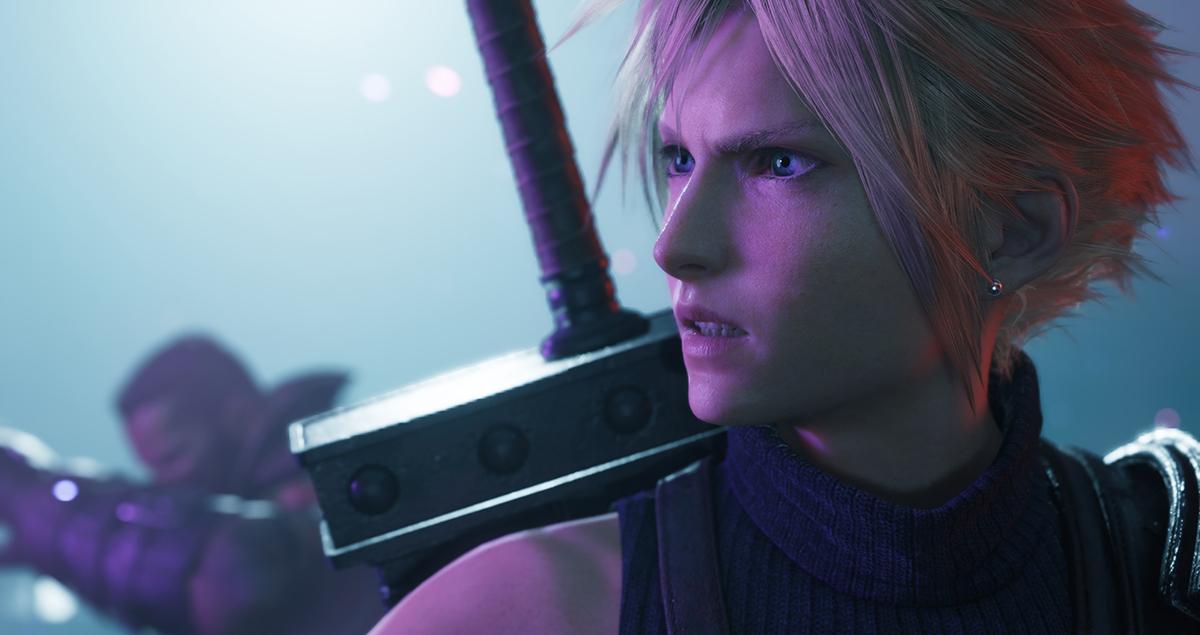 'Final Fantasy VII: Rebirth' teases the robust open world and in-depth combat we've been waiting for.
Rebirth picks up right where the first game left off. After dealing a massive blow to electric company Shinra in their bid to protect their home planet, mercenary Cloud Strife and the AVALANCHE gang have escaped from the industrialized city of Midgar into the wild open world. On the run from the law, they set out on their quest to stop Sephiroth from destroying the planet. However, strange forces work against them as they begin deviating from a supposedly pre-determined course.
Article continues below advertisement
Aside from the potential of multiverse branching and parallel timelines, one of the biggest questions I had for the continuation of the VII remake series was how exactly the new game would tackle an open world. After all, the first remake stopped just short of when the world of FFVII truly opens up, and everything up until that point was remarkably linear.
While I was worried that the game's chapter-based storytelling wouldn't readily lend itself to an open world that we all knew was coming, the Rebirth preview I played gave me a decent glimpse into what a bigger and bolder Final Fantasy VII remake is capable of.
One of the two demos I played picks up almost right outside Midgar, when Cloud and his companions try to get their bearings in the outside world. From the jump, there's a shocking level of freedom to be had.
Article continues below advertisement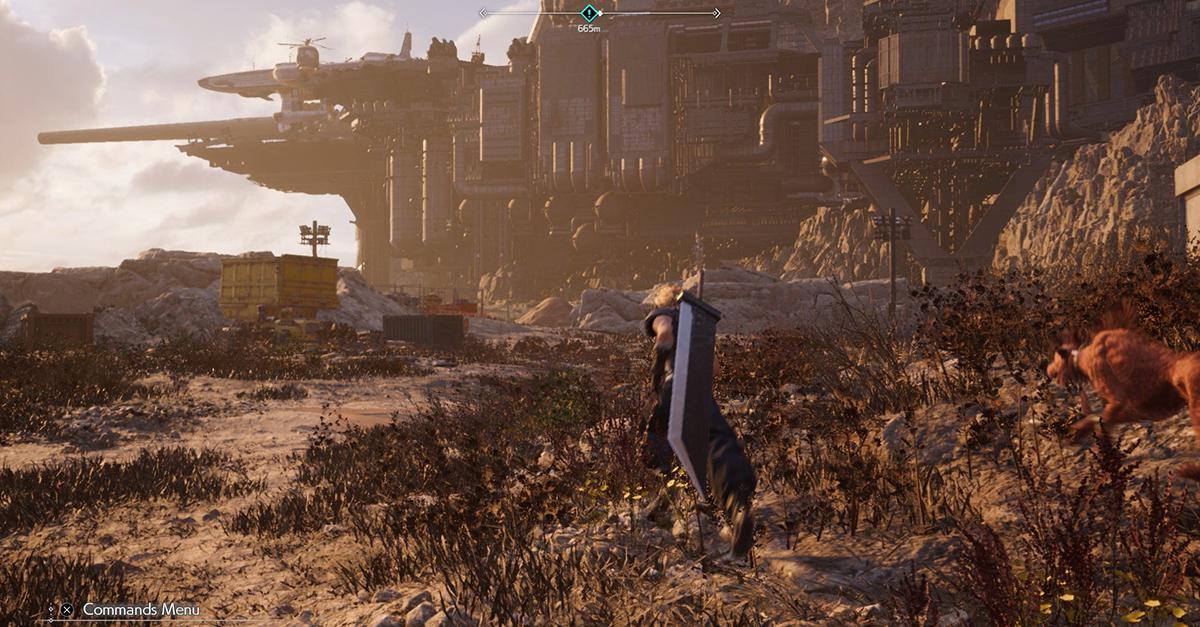 Just as in the first game, I was able to switch my playable character in combat in real-time. But I was fully reminded of the overwhelming amount of options at my disposal. Not only was I working to reacquaint myself with what made Remake's gameplay so enjoyable, but I got deeply absorbed into really understanding the nuances of the mechanics as its newly added features.
Article continues below advertisement
Thankfully, it wasn't so much a daunting task to understand new characters as it was a welcome challenge. From a fan standpoint, these were characters I've known and loved for years, so I felt compelled to give them all a little test run. I found that there was plenty for me to do to utilize each of them to the point where I could've spent hours learning and re-learning how they each played.
It made me think of one of my biggest gripes that I had in Final Fantasy XVI, a game that I ultimately loved but was remarkably flawed in its RPG elements. My party members in that game had movesets and attacks, but XVI made no effort to help me understand my combat companions to the point where they felt like window dressing in a battle.
Rebirth reminded me exactly of what I would have wanted from XVI thanks to its robust cast of party members who had their own moves and gameplay.
Article continues below advertisement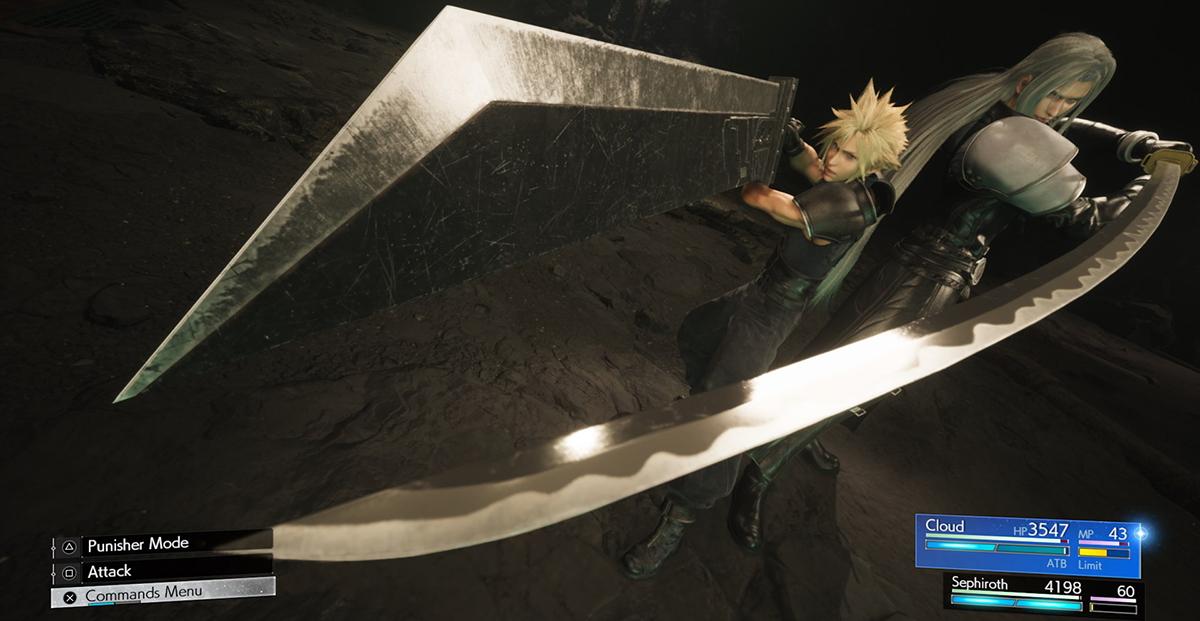 The new Synergy moves presented a nice twist on the established playable characters that helped me truly relearn everyone's strengths and weaknesses. And that was before I got to test out new characters.
Red XIII had plenty of new gimmicks that I was excited to stretch out, but playing as Sephiroth in a combat-focused segment was even more exciting. Long story short, if you give me a parry in a video game, I'm going to try and pull it off no matter how many times I get hit.
Article continues below advertisement
And I'd dove into all this before I even got a chance to explore a fraction of the open world. In exploring the vast expanse outside of Midgar, I found special challenges and secrets in every corner that I could take on and revisit at my own pace. I wasn't able to tackle any of the open fields right off the bat, but seeing the world expand this much from the linear, chapter-based structure in the previous game gave me a lot of hope for the remake to reimagine the original in an exciting way.
Article continues below advertisement
Even as a far more forgiving fan of FFVII Remake than most others, I had plenty of reservations about whether or not Rebirth would be able to make its unique interpretation of VII bigger and better. After being able to go through an hour or so game with the game, I most certainly like what I'm seeing. Rebirth isn't afraid to take take off in its ambitious redirection all while making its world and its combat as sprawling and vibrant as the FF classic that started it all.
Final Fantasy VII: Rebirth launches on PS5 on Feb. 29, 2024.