SAG-AFTRA President Fran Drescher Has Complicated Political Views, So We Break Them Down
What are Fran Drescher's politics and views in light of the SAG-AFTRA strike? 'The Nanny' star delivered an impassioned speech during negotiations.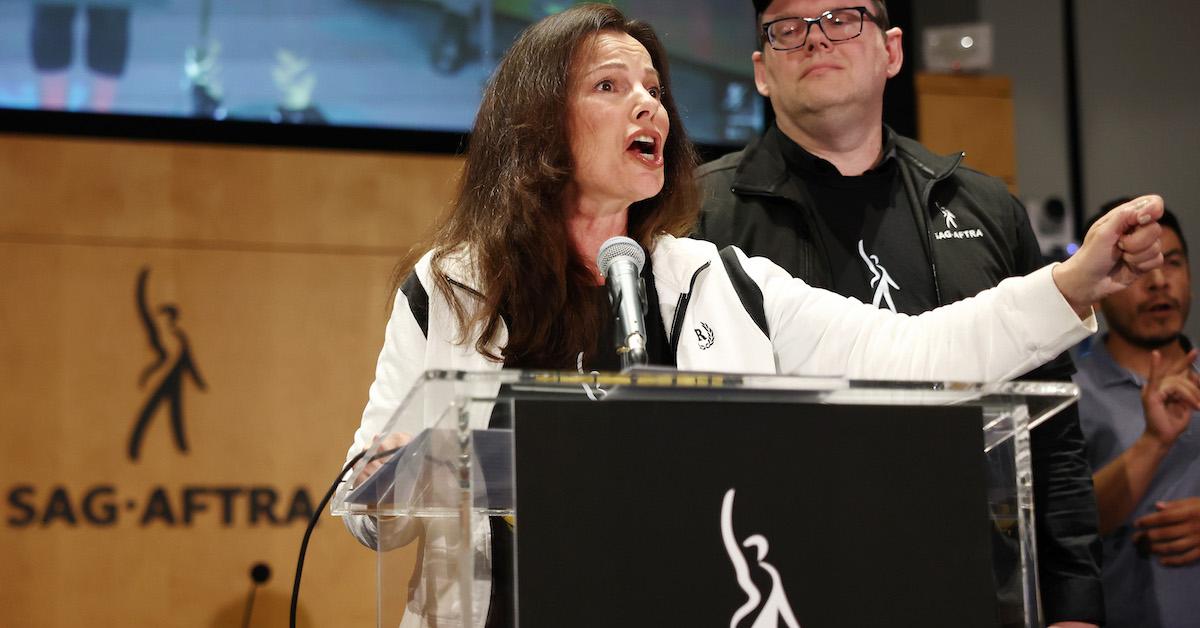 She is known as the nanny from Flushing, Queens, but Fran Drescher is much more than her hilariously iconic character. Her unique voice and unabashed fear of being herself may make her an unforgettable character, but she's also the President of the SAG-AFTRA Union. While the Writers' Strike has been underway for almost two months, the Screen Actors Guild is now joining them.
Article continues below advertisement
On July 13, 2023, Fran delivered an impassioned speech about how the capitalist and greedy nature of large corporations coupled with changing business models has led to an unprecedented and nearly unanimous strike. Fran is clearly anti-capitalist, but she also spoke up against vaccine mandates during the COVID-19 pandemic. So naturally, fans are a bit confused about where Fran's politics lie.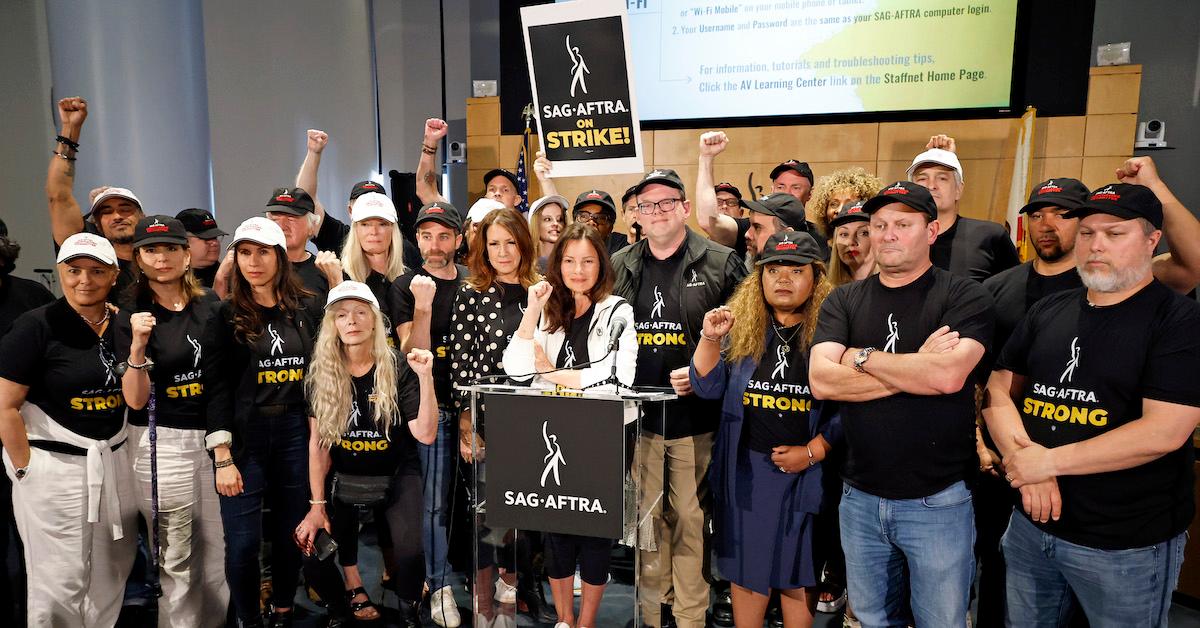 Article continues below advertisement
Fran Drescher proves that politics don't have to follow party lines.
While many Americans are accustomed to politics as the Democrats versus the Republicans, that's not always the case. Fran Drescher is proof of that. For years, Fran has been pro-labor and anti-capitalist. Decades ago, in an episode of The Nanny, which Fran created and starred in, she refuses to cross the picket line because it would hurt her American-Jewish family's union members.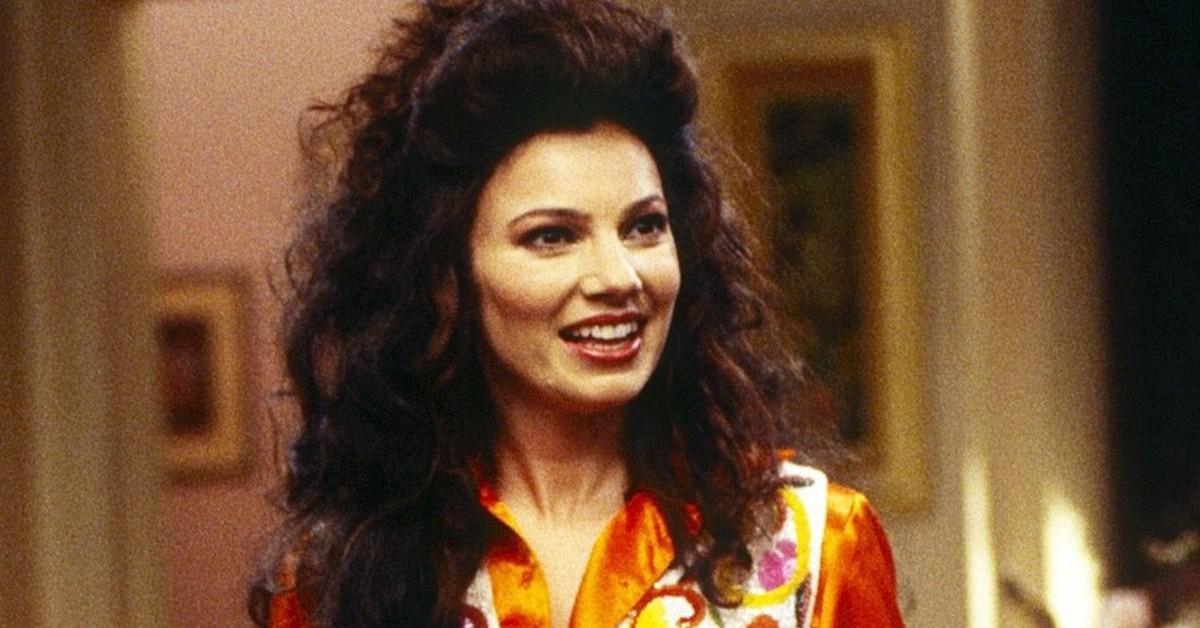 Article continues below advertisement
However, after her battle with uterine cancer in 2000, Fran has grown even more outspoken about her political views. She's against big pharma and is very environmentally cautious. She's taken the perspective that everything we use and have grown accustomed to in first-world America was created primarily to make money.
So, Fran created her nonprofit organization, Cancer Schmancer, to promote healthy styles of living and fight back against cancer in a way that doesn't feed into big pharma. In 2007, she also helped pass the bipartisan Johanna's Law, which educates women about gynecologic cancer awareness.
Article continues below advertisement
But after sharing all of her leftist beliefs, Fran's fans were shocked when she spoke out against vaccine mandates for actors. Many people on the left side of the political spectrum were pro-vaccine mandates and felt that Fran's beliefs were wholly anti-vax. Does that make her a right-leaning celebrity? Not necessarily.
Article continues below advertisement
Fran once tweeted that we need to do away with the two-party system, and her political beliefs are proof of that. She can align with multiple sides of the aisle on different issues and is an example for many who don't fully support one of two major political candidates.
Fran Drescher endorsed Joe Biden during the 2020 election.
Despite Fran's opinion of vaccine mandates and her far-left views of capitalism and politics, she still supported Joe Biden's candidacy. In an August 2020 Facebook post, she wrote, "If you are voting for @joebiden then text to 303-30 the word VOTE & you will be in the system 2 know EVERYTHING!" Hundreds commented, saying they were disappointed that Fran supported Biden.
Article continues below advertisement
But no matter what Fran does, someone will always be disappointed. Plenty of people from the left were enraged when Fran fought to end vaccine mandates in entertainment. She just can't win! But that's not her goal. Her goal is to stand up for what she believes in.
Article continues below advertisement
In 2017, Fran told Jezebel that she didn't think Bernie Sanders was "as radical as he pretends to be." She explained, "You don't run as a Democrat if you're really revolutionary, I'm sorry. And then when you see that Hillary is gaining all of the Democratic electoral votes, you don't bank out. You switch to an Independent, which is what you're supposed to be anyway … He had something to say, he had a following, he had people who believed in him. And he bumped 'em all into Hillary! Which is so typical."
When it comes to her views on vaccines, it's much more complicated than simply anti-vax. Understandably, Fran is skeptical of big pharma after her experience with cancer. Reportedly, she has been vaccinated against COVID-19 but believes that people should have a right to make their own decisions about what they put in their bodies, especially when that is making money for a pharmaceutical corporation.
Article continues below advertisement
Based on Fran's anticapitalist perspective, it's unsurprising that she ran for President of SAG-AFTRA. And with her experience, it's unsurprising that she won. "I have been saying for many, many years that capitalism has run amok, and conscientious capitalism has to emerge." Now, with the strike, she's practicing what she preaches.
"What's happening to us is happening across all fields of labor … We are being victimized by a very greedy entity," Fran said in her moving speech. "I am shocked by the way people in business are treating us … How they plead poverty when giving hundreds of millions of dollars to their CEOs. Shame on them. They stand on the wrong side of history at this very moment … You share the wealth, because you cannot exist without us."