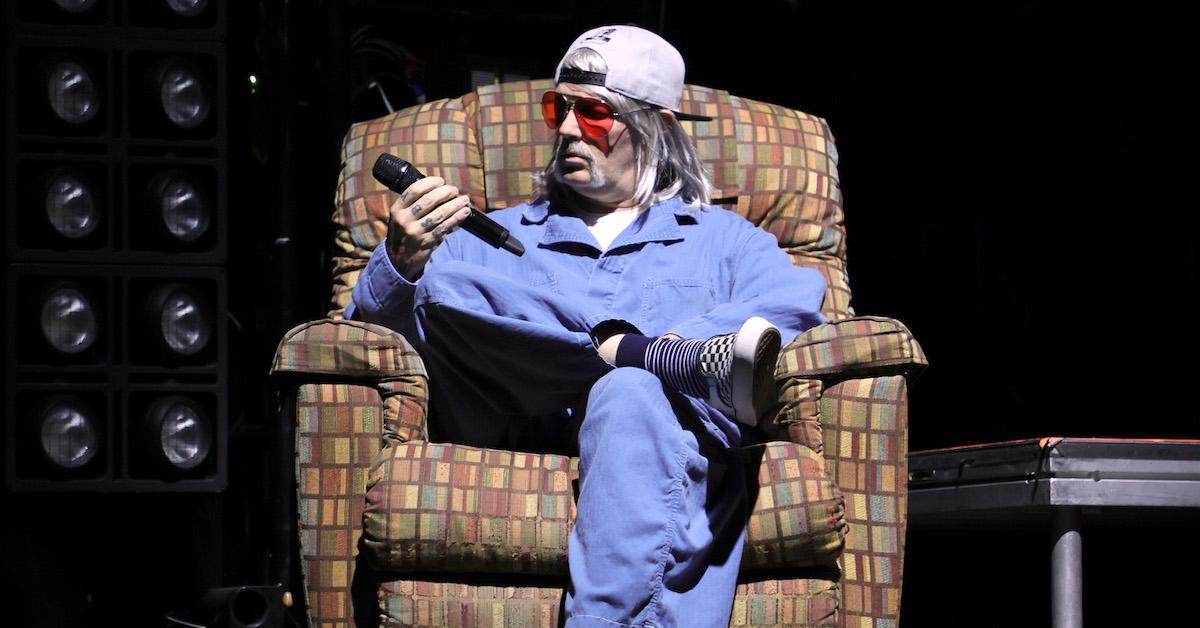 Fred Durst Is Just as Active Now as He Was in 1999
After the events of Woodstock '99, Fred Durst and Limp Bizkit went down in history. As covered in Netflix's new docuseries, Trainwreck: Woodstock '99, festival organizer John Scher often points to Fred Durst as the catalyst for the violence at the festival. Basically, Woodstock '99, which was supposed to be a 30th-anniversary celebration of the peace and love from Woodstock '69 turned into a ravaging crowd of riots, rape, theft, and violence.
Article continues below advertisement
For the organizers, it's been easy to point fingers at the artists that they booked — many of whom made angry boy music of the metal rock persuasion, such as Limp Bizkit and Korn. As a result, docuseries viewers are wondering what Fred Durst is up to now. Is he still the angry nurock boy he was in 1999?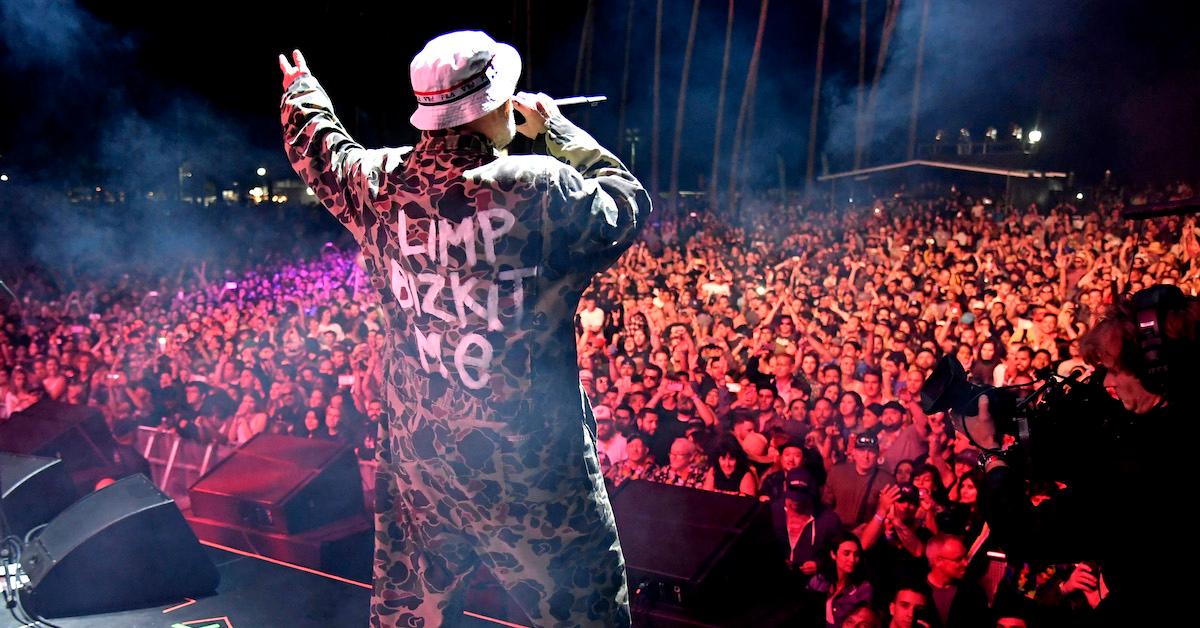 Article continues below advertisement
Fred Durst now maintains his innocence regarding the Woodstock '99 chaos.
To this day, Fred continues to maintain that he was innocent as far as the brouhaha that erupted during the Woodstock '99 music festival, and many musicians are on his side. Jonathan Davis, the lead singer of Korn, told The Ringer in 2019, "I don't think that the riots shoulda happened, period. That was some bulls--t. But I think Bizkit being blamed for it is because they were the heavy band. We were the outlaws at that time. I don't think it was their f--kin' fault."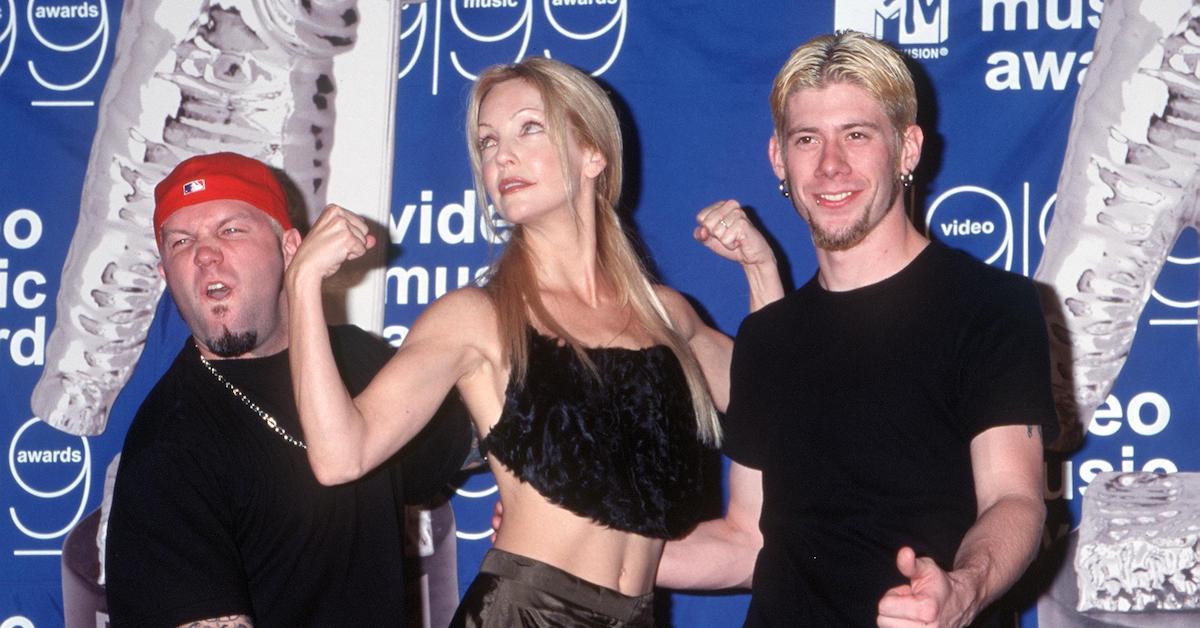 Article continues below advertisement
Agreeing with Jonathan, Fred claimed to Variety in 2019, "Limp Bizkit is an easy target so bring it on. It's easy to point the finger and blame [us], but they hired us for what we do — and all we did is what we do. I would turn the finger and point it back to the people that hired us."
In another 2012 video, Fred explained, "I don't think [the crowd] understood what I meant. OK, let's get rid of all that negative energy so we can bring positive in. That means start jumping — jumping and singing. It doesn't mean start raping and burning the place down." Fred still maintains that he and the band are not at fault for the festival's destruction, especially because the main portion of violence didn't begin until Sunday, and Limp Bizkit performed on Saturday.
Article continues below advertisement
Fred Durst still performs with Limp Bizkit nowadays and is celebrating his new marriage.
Fred Durst may be a major topic of discussion thanks to Trainwreck: Woodstock '99, but he's also the subject of some recent news. On Aug. 7, 2022, TMZ reported that Fred recently married his fourth wife, Arles Durst, who already changed her last name on her Instagram profile to Durst. It's unknown exactly when the two wed, but we do know it was in recent months in Los Angeles County.
Article continues below advertisement
Fred Durst is no stranger to marriage; like Ross Geller, he's already been divorced three times! Hopefully his fourth marriage lasts. 51-year-old Fred's first marriage was to Rachel Tergesen in 1990. Together, they have one daughter, Adriana, who is now 32 years old (possibly older than her new stepmother). A two-month fling in 2000 with Jennifer Thayer led to his now 21-year-old son, Dallas.
Fred then married Esther Nazarov for just three months in 2009, and after that, in 2013, he married Crimean make-up artist Kseniya Beryazina. The third marriage ended in 2019 after a messy divorce, which led to Fred's five-year ban from Ukraine.
Article continues below advertisement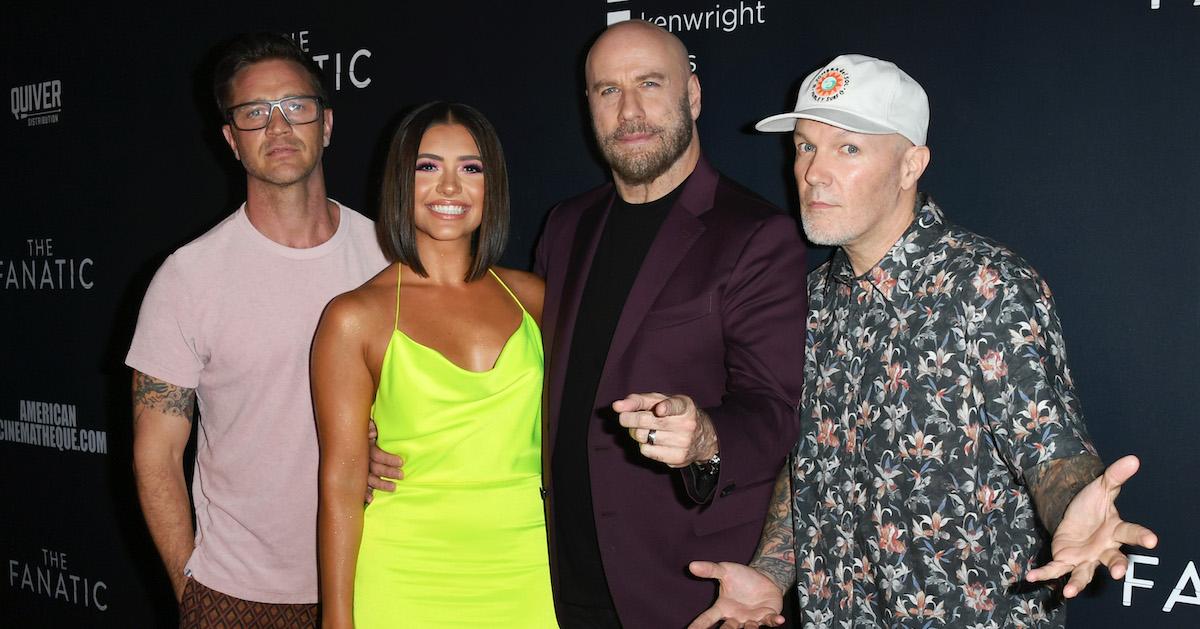 Not only is he still performing, but Fred actually wrote and directed The Fanatic in 2019, which starred John Travolta. So as Fred breaks into filmmaking, his music career might be on its way out.
He was also set to continue touring with Limp Bizkit on their 2022 Still Sucks tour, but after meeting with his doctor, he's been advised to stay close to home for further testing. While we don't yet know the details of Fred's medical status, he announced to fans on Instagram:
Article continues below advertisement
"For personal health concerns and based on medical advice given by my personal physician to take an immediate break from touring, Limp Bizkit will sadly have to postpone their 2022 U.K. and European tour. We truly apologize for any inconvenience this may cause to our loyal fans, promoters, and support staff. Stand by for further news. Sincerely, Fred & Limp Bizkit."
So, will we see Fred perform with Limp Bizkit again any time soon? We always need a little more "Nookie" in our lives.
Trainwreck: Woodstock '99 is now available to stream on Netflix.