This Viral Sexual Education PSA by a Parody Youth Group Is Hilarious
There's a sexual education PSA that went viral on social media and it's too hilarious for words. Read to check out the full video!
According to me, everyone needs at least one good belly laugh a day to be successful. Luckily, the world wide web is abundant in content that's guaranteed to have you cracking up.
If you haven't gotten your dose of funny for the day, rest assured that the internet has got you covered. From adorable puppies to hilarious pranks, there are countless ways to get your fix. After all, laughter is the best medicine.
Article continues below advertisement
Article continues below advertisement
This comedian created the sex education PSA you didn't know you needed.
Everyone knows how important it is to be safe when it's time to turn off the lights — or, leave them on if that's your style — but Jason's PSA will give you even more reason to wrap it up.
He and three of his comrades linked up and choreographed an informative dance routine about the dangers of having unprotected sex. And they performed it to the tune of the 2003 Evanescence single "Bring Me to Life."
Article continues below advertisement
"You need to have protected intercourse at all times," he says in the video through a headset microphone.
"If you don't, you're only inviting into your life … more chaos," he says as the dancers disperse from underneath what looks like medical exam table paper, hilariously acting out the horrors that Jason describes word-for-word.
Article continues below advertisement
"I'm talking unwanted diseases, paying $60 for a Plan B pill, and worst of all … innocent people having unwanted pregnancies" he stressed. "That is a child!"
"So wrap it up today," he sings, adding, "Wrap it up."
Article continues below advertisement
"Your favorite motivational youth group has spoken," the comedian wrote in the comments.
The hilarity of the video, which has more than 10 million views as of this writing, is undeniable. And so are the comments. "Imma tell my kids these was The Wiggles," @porshabelike joked in the comment section.
@brown.hannah chimed in: "'Unwanted diseases ... Is there wanted diseases?'"
Here's another hilarious PSA that will totally make your day.
But the sex ed joint isn't the only PSA that this fictional motivational youth group has put out. You should also check out their video on bullying. "The next time you see a bully, I want you to look them straight in the face a give them a hug," he says as his backup dancers act out the scenario.
Article continues below advertisement
Jason goes on: "They're misunderstood creatures that need hugs too."
When the bass of the heavy metal song drops in the background, he gives us a demonstration. "Hug them," he yells as he gives out some mosh-pit-style affection.
Article continues below advertisement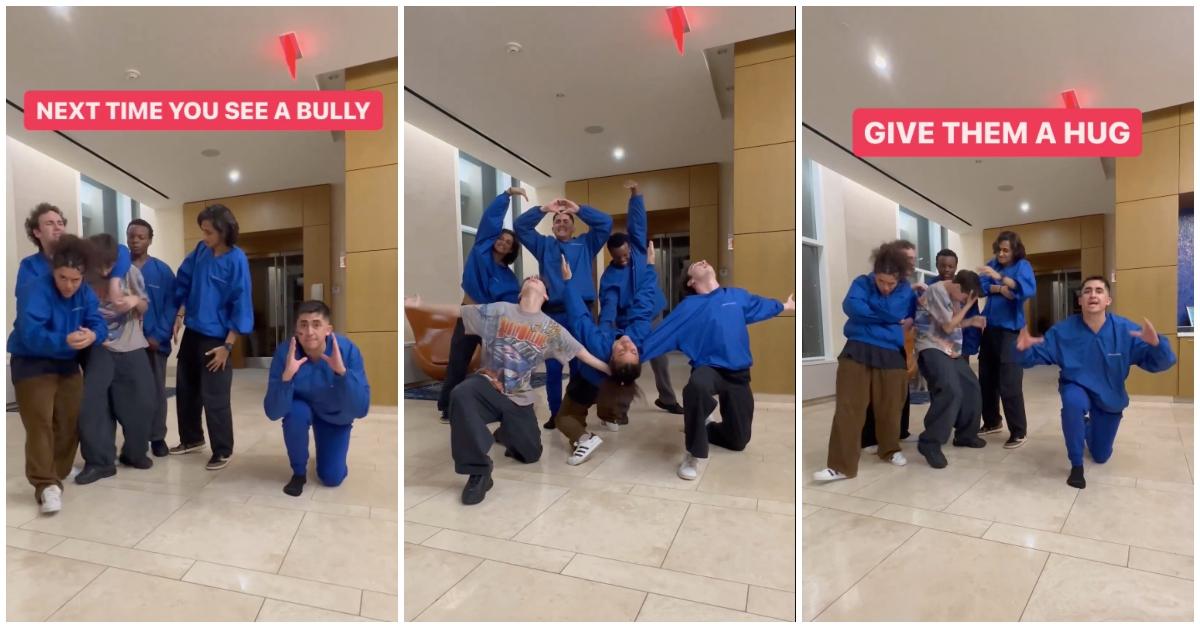 But this probably wasn't the best advice since one person in the comments joked that they tried it and it didn't work. "Hey man I tried this and he just hit me and called me Freckle Boy again," @itsevanwilliams commented.
If their videos didn't give you at least half of a LOL, I'm not sure what will!