Woman Cringes as Her Gen Z Siblings Ask Who Tupac Shakur Is
A woman's younger siblings need a serious history lesson after not knowing who the late rapper Tupac Shakur was or that his case had been reopened.
Generational wars have only worsened over time, as Boomers, Gen X, Millennials, and Gen Z all enjoy repping their set on TikTok and other social media platforms. Many content creators have found a career out of sharing how polar opposite each generation can be in the workplace, in relationships, and, apparently, in what's considered "pop culture."
Article continues below advertisement
In October 2023, Gen Z let me down once again when two of their members had no idea who pop culture and hip-hop icon Tupac Shakur was, nor the details surrounding his Sept. 7, 1996 murder.
I wish I were lying, but video evidence proves it!
Article continues below advertisement
"Twopock Smurder?" — A woman recorded her Gen Z siblings puzzled by the name Tupac.
Having intergenerational siblings is pretty interesting. Some of my siblings are older and in the Gen X range, while my younger sibs are either millennials like me or Gen Z. Since we're all adults now, the younger ones enjoy putting the older millennials and Gen Xers on to the "hip" artists, while we, in turn, "school" them on the '90s and early aughts songs that have now been sampled by their faves.
Surprisingly, while I've introduced '90s music to my Gen Z siblings, I've never had to worry about them not knowing the Lil Kims, Notorious B.I.G.s, or Tupacs of the hip-hop industry. I recall many of them knowing who they were alone, especially since Gen Z loves a good '90s tribute.
Article continues below advertisement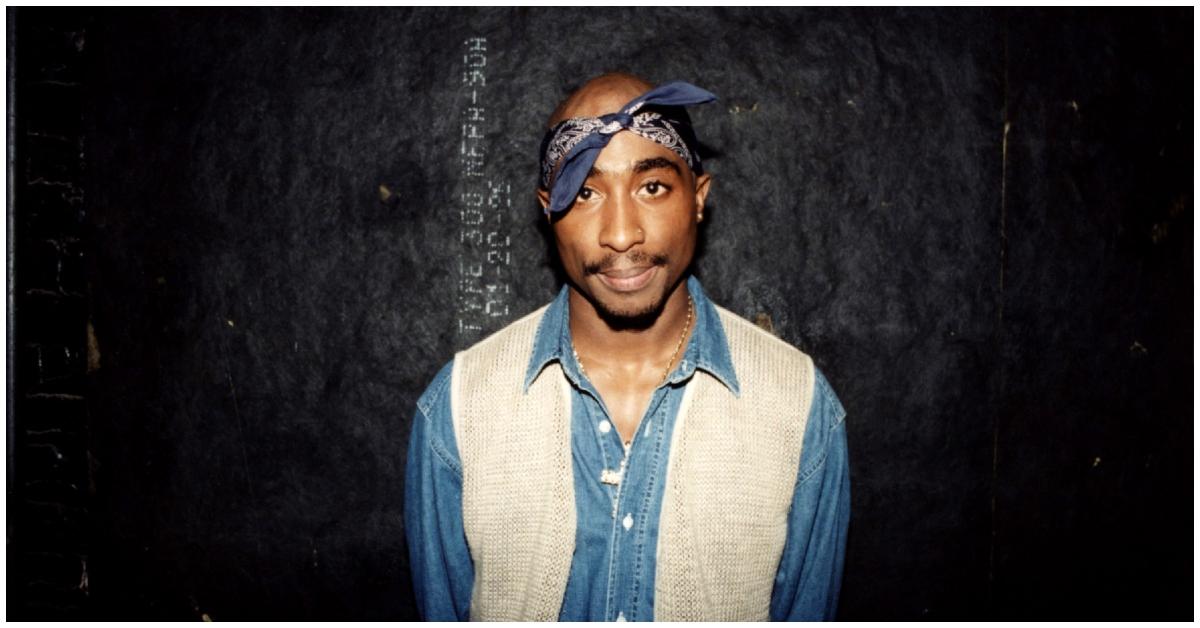 Nonetheless, some Gen Z folks really don't know what they don't know. In October 2023, Brittany, who goes by @brittanyspointe on TikTok, discovered her younger sisters didn't know who Tupac Amaru Shakur was.
Brittany made this horrific discovery when she and her siblings hung out in the living room. Brittany's TikTok opened with her telling her younger sister to repeat the question she asked off-camera. Her sister noticed she was recording and begrudgingly asked: "What's Tupac's murder?"
Article continues below advertisement
As Brittany laughs at her sibling, her sister smiles through her frustration and asks, "What is it?" Their other sister, who is lying on another couch, then repeats the question slower, which sounded like "Twopock Smurder?"
Article continues below advertisement
Still beside herself, Brittany says she was telling her sister, "Someone was arrested for Tupac's murder," discussing Duane Keith "Keefe D" Davis being arrested for Tupac's death, marking the first arrest for the crime since 1996.
Despite Brittany's explanation, her sisters seemingly still had no idea who she was talking about, which caused a relatable "Oh my God" and "Jesus Christ" out of her and someone in the background.
In typical Gen Z fashion (sorry, but not sorry!), instead of admitting they didn't know what their sister was talking about, the girls deflected and suggested they "stop talking about murder" of any kind. Then, the first sister who posed the question, still confused, asked her Apple Watch, "What is Tupac's murder?" I'm. Done.
Article continues below advertisement
"This is on the parents."
After sharing her TikTok of her willfully ignorant siblings, Brittany captioned the video, "Tell me you have Gen Z siblings without telling me." Although Brittany blamed the girls' age for the grave mistake, many commenters, like myself, believed they needed a serious history lesson.
Article continues below advertisement
"When you question, 'Did I fail as a parent?' 😩😂🤣😂 Alexa play "Dear Mama,'" one user commented.
"This generation will never know the most epic era of hip hop," another observed.
"Omg!!! My kids are 21, 14, and 7, and all know exactly who 2Pac is. I'm sorry this is on the parents," my twin flame argued.