The Filming Location for 'God's Favorite Idiot' Adds to the Series' Irony (EXCLUSIVE)
Where was 'God's Favorite Idiot' filmed? 'Distractify' chatted exclusively with actor Usman Ally about the new Netflix comedy's filming locations.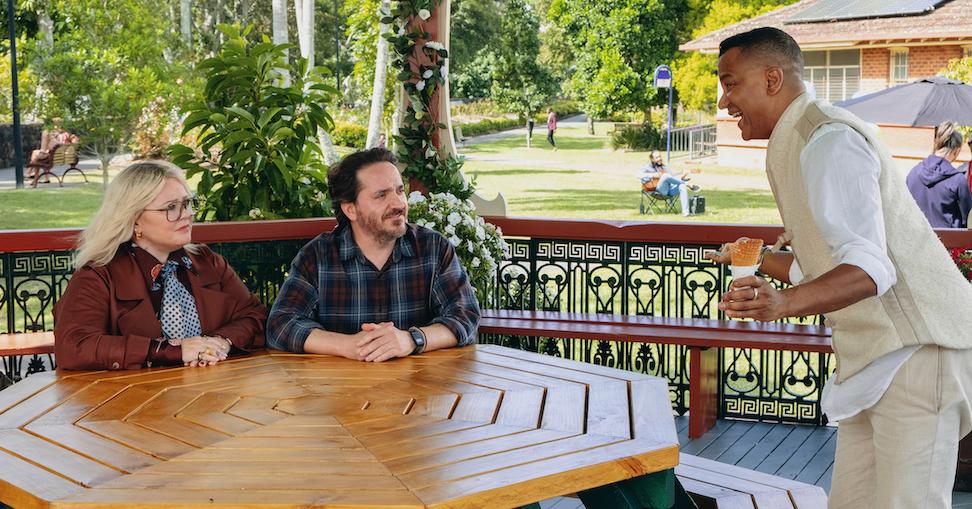 We are in the golden age of comedy, and Netflix's new series God's Favorite Idiot is turning heads with its unorthodox plotline. However, filmed in early 2021, the cast and crew traveled all the way to Australia to film the majority of the series. It has several filming locations, which all ironically act as Burbank.
Article continues below advertisement
Distractify spoke exclusively with God's Favorite Idiot cast member Usman Ally, who plays Mohsin, about what it was like to film in Australia. Because the series has its magic moments and elements of mysticism, the setting really does play its own part. Heck, Clark (Ben Falcone) enjoys going to the steam room with his dad, apparently surrounded by nature. We discuss the series' filming locations with Usman.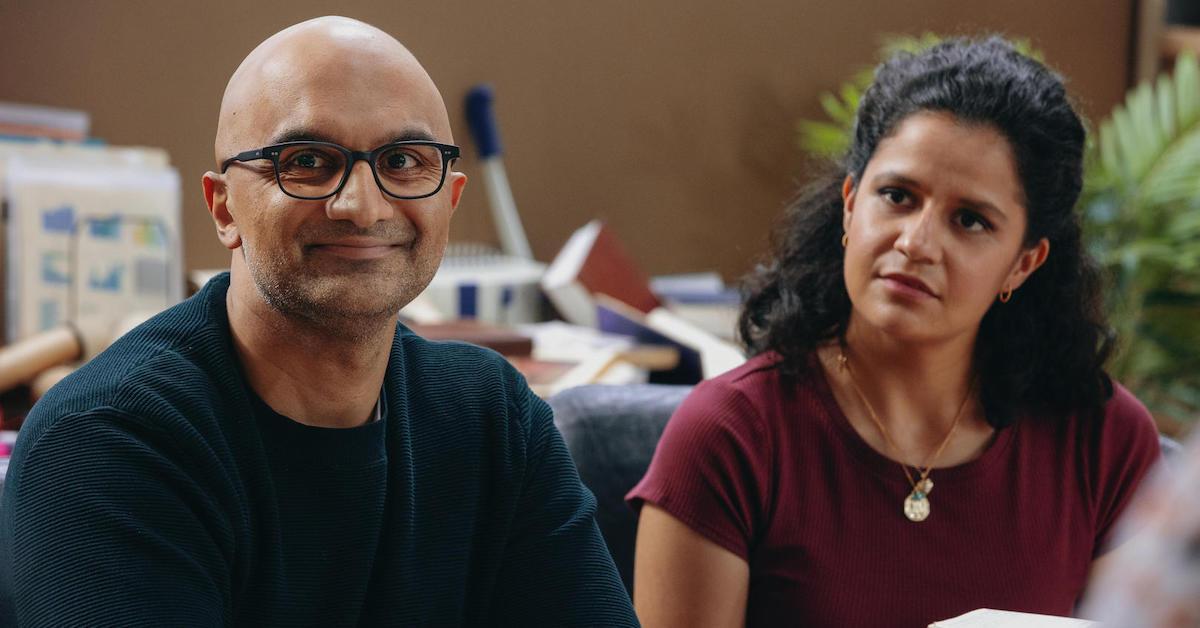 Article continues below advertisement
'God's Favorite Idiot' was filmed in Australia during the COVID-19 pandemic.
"Everyone over there was super nice, very friendly, very welcoming," Usman spoke fondly of his time filming God's Favorite Idiot in Australia. "It was really great over there because we were shooting it in this small town in Australia and set in Burbank. So we were building Burbank, and this was Australia." The irony doesn't escape us that many shows actually film in Burbank but are set somewhere else. God's Favorite Idiot even flips filming location tropes on its head.
"It really felt like a community that we had with everyone, in that we were all bunkered in together to shoot this," Usman reminisced. "Because outside in the rest of the world there was a pandemic going on. And we were in this little bubble." In some ways, this actually informed the characters and their relationships we see play out on the screen.
Article continues below advertisement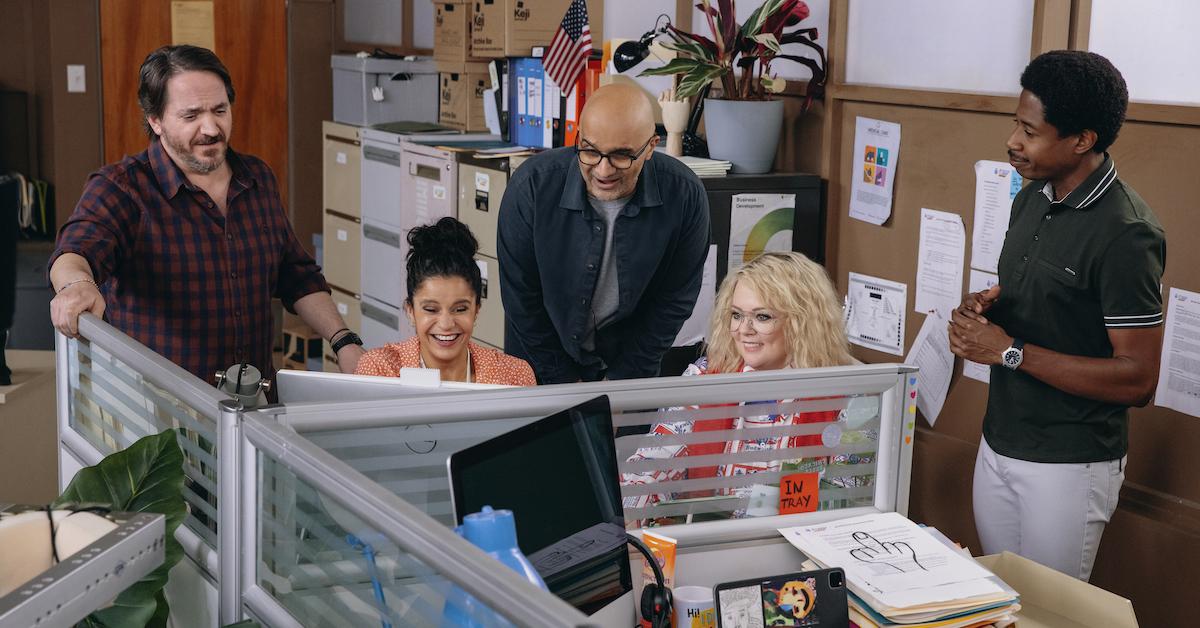 "Our show also has a sense of family," Usman says, relating the filming experience back to the plot of the series. "Almost like these co-workers who become family to each other. And I think that's how it felt on set for a lot of us as well, that there was a real camaraderie, and we wanted to get to that on screen."
Article continues below advertisement
Being on set in Australia connected actor Usman Ally back to his roots.
"I've never been there before," Usman revealed. "So I had a great time. And it was really funny for me because I grew up in Southern Africa. Oddly, I had this huge wave of nostalgia when I went to Australia, because I think there's a lot of similarities between Southern Africa and [New South Wales]." Filming actually took place mostly in Byron Bay and Ballina in northern New South Wales, which is where Melissa McCarthy's project, Nine Perfect Strangers, was also filmed.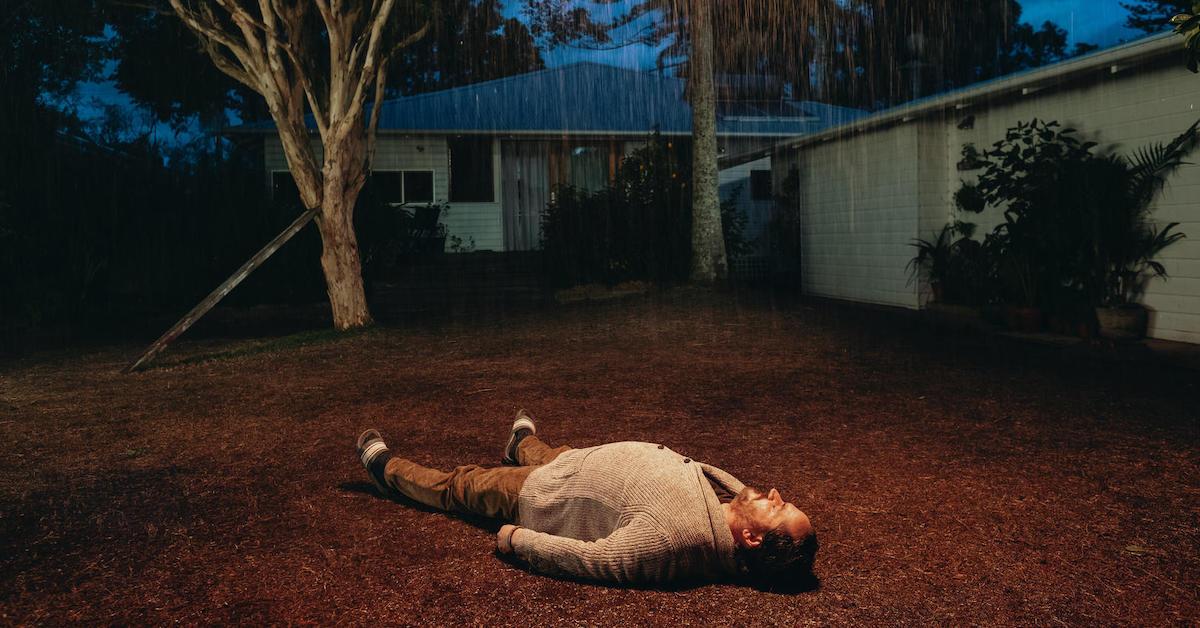 For Usman, filming in New South Wales reminded him of his childhood. "The things that I experienced when I was a boy were suddenly flooding back to me. Just little things like the dirt being the same color as it is in Africa. So that was really on a personal level." It's fun to see how the scenery can play into different series as its own character, and God's Favorite Idiot is no exception.
Season 1 of God's Favorite Idiot is now available to stream on Netflix.