The Magic of 'God's Favorite Idiot' Is in Its Cast — Just Ask Usman Ally (EXCLUSIVE)
Melissa McCarthy's newest Netflix series, 'God's Favorite Idiot,' is quick with wit and one-liners, but is it improvised? We asked Usman Ally.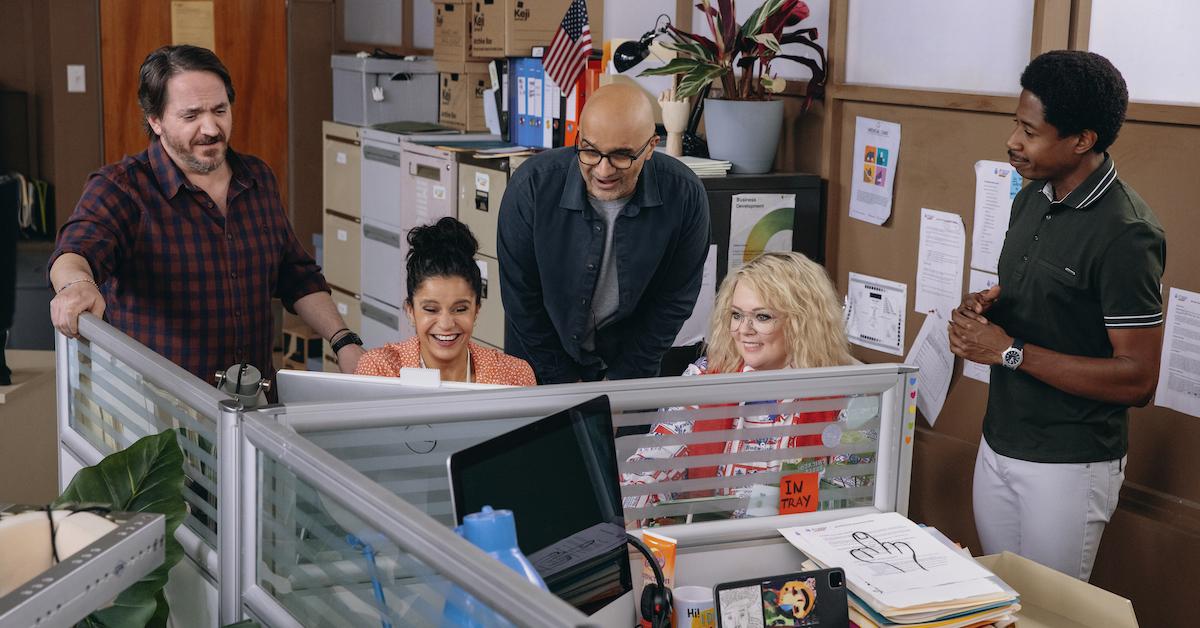 There's a lot to laugh about this month, and Netflix's new series God's Favorite Idiot is definitely one to watch. Starring Melissa McCarthy alongside her husband, Ben Falcone, the series takes a paranormal turn when Ben's character, Clark, glows. Yes, he literally glows. And while it's clear that the story is planned out and scripted, there's a lot of goofy humor along the way.
Article continues below advertisement
Distractify spoke exclusively with Usman Ally, who plays Mohsin Raza, about his role in the series and whether any of it was improvised. Whenever there's an element of physical comedy, it seems like there has to be some level of improvisation — and Usman dishes out the truth of it all.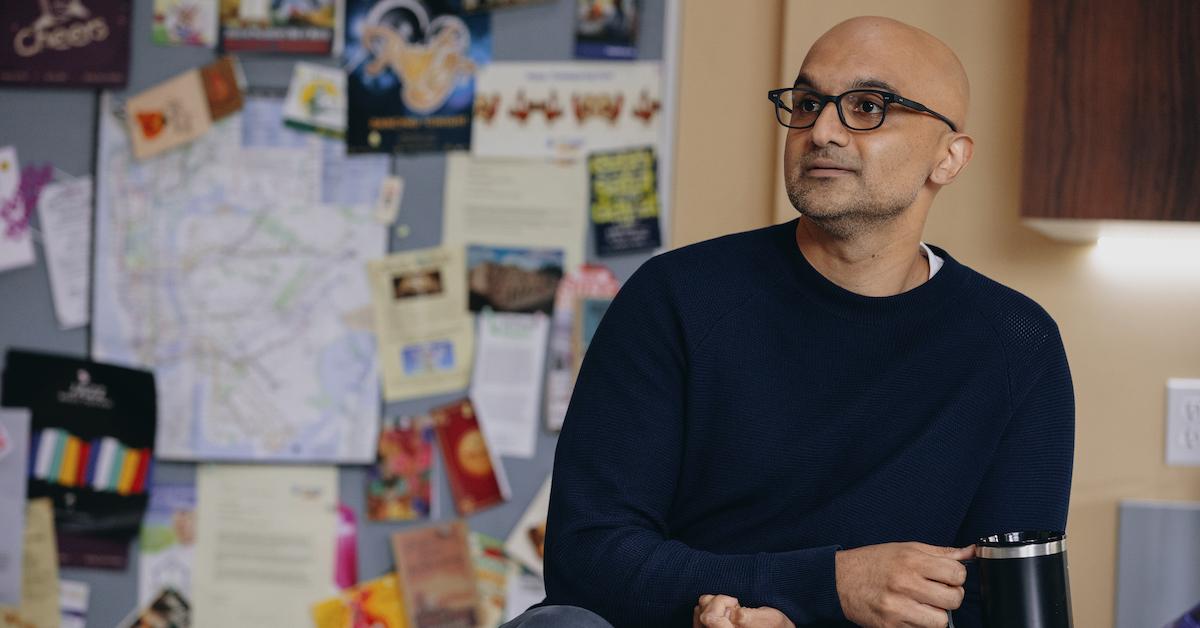 Article continues below advertisement
'God's Favorite Idiot' is mostly scripted, but there was room for improvisation.
Usman Ally plays Mohsin, the co-worker of Amily (Melissa McCarthy) and Clark (Ben Falcone). He's there for plenty of the office antics, most of which begin by joking around with overly confident hot-mess Amily. According to Usman, "Mohsin is sort of the straight man in the series. Mohsin is a lot more subdued in some ways, or he's about throwing in little quips here and there. And it's a really great contrast to, for example, Melissa's character, who is the life of the party in some ways."
Even still, there's room to play. "Certainly it is scripted, and they always made sure to get plenty of takes where it's just nice and tight," Usman explained. "But Ben and Melissa are very collaborative. Because they put together this ensemble of actors who are so distinct and unique in some ways, it would be a crime or a shame to not allow those distinct voices the space to play."
Article continues below advertisement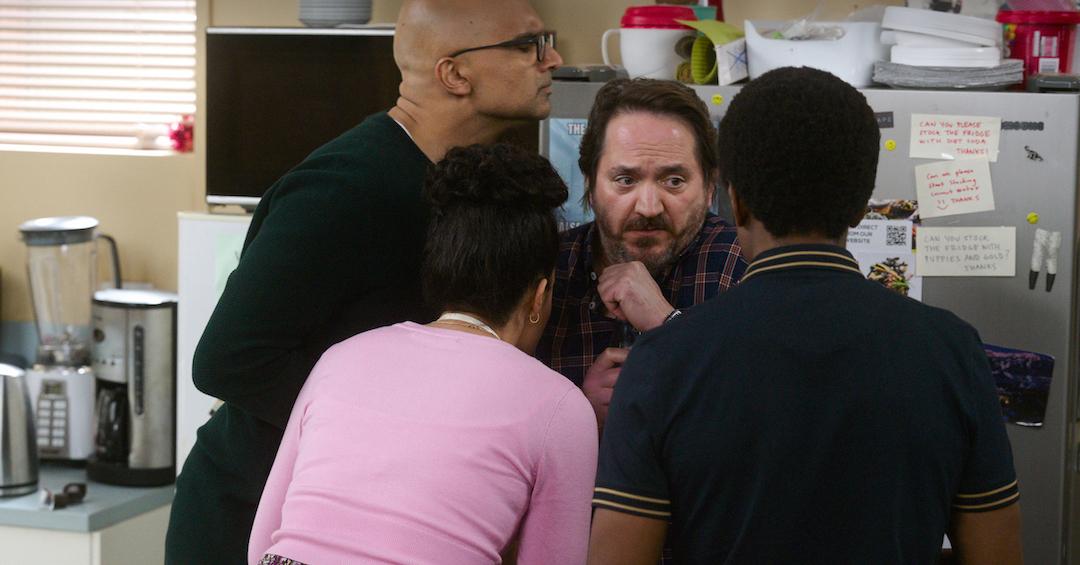 "We all would play around, and there would be times when we would make an adjustment or somebody would improvise a couple of lines and I'd go back and forth with them," Usman shared of his experience on the set of God's Favorite Idiot. Although the series is mostly scripted, improv was a great tool to help move pieces of the script and future scenes along.
Article continues below advertisement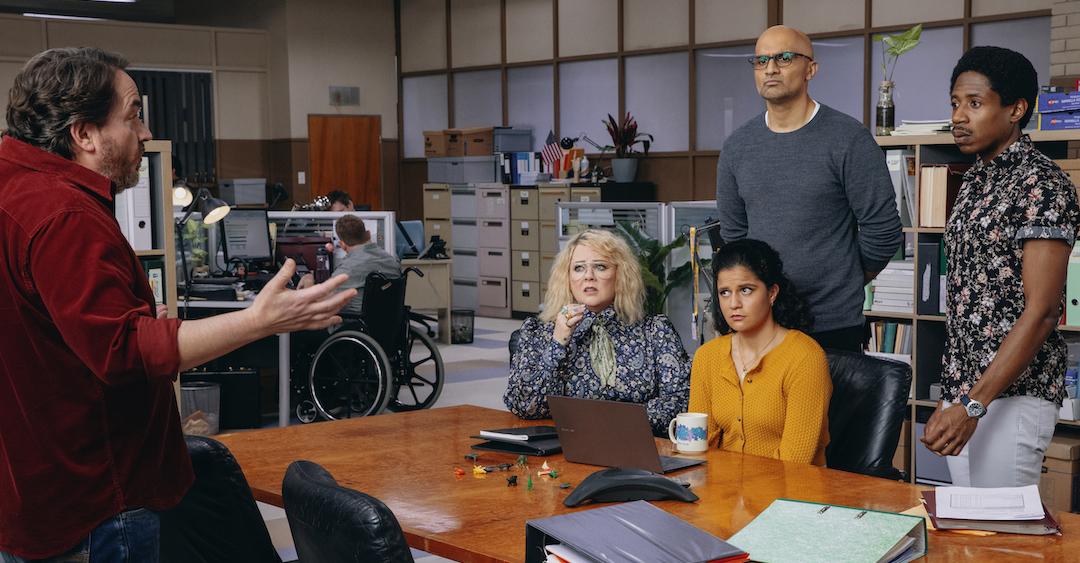 Usman revealed, "[Ben and Melissa] would be like, 'Actually, that was really great, because it's going to help us in the next episode where we were trying to get this point across and it was feeling a little clunky. But now it doesn't feel so clunky because we've done all this stuff already.' So there's definitely a lot of improv in there."
So while God's Favorite Idiot may be scripted, it definitely has its improvised moments, like many comedies. And working with comedic minds like Melissa and Ben definitely gave the series and its actors the freedom to make their own comedic choices.
All episodes of God's Favorite Idiot are now available to stream on Netflix.