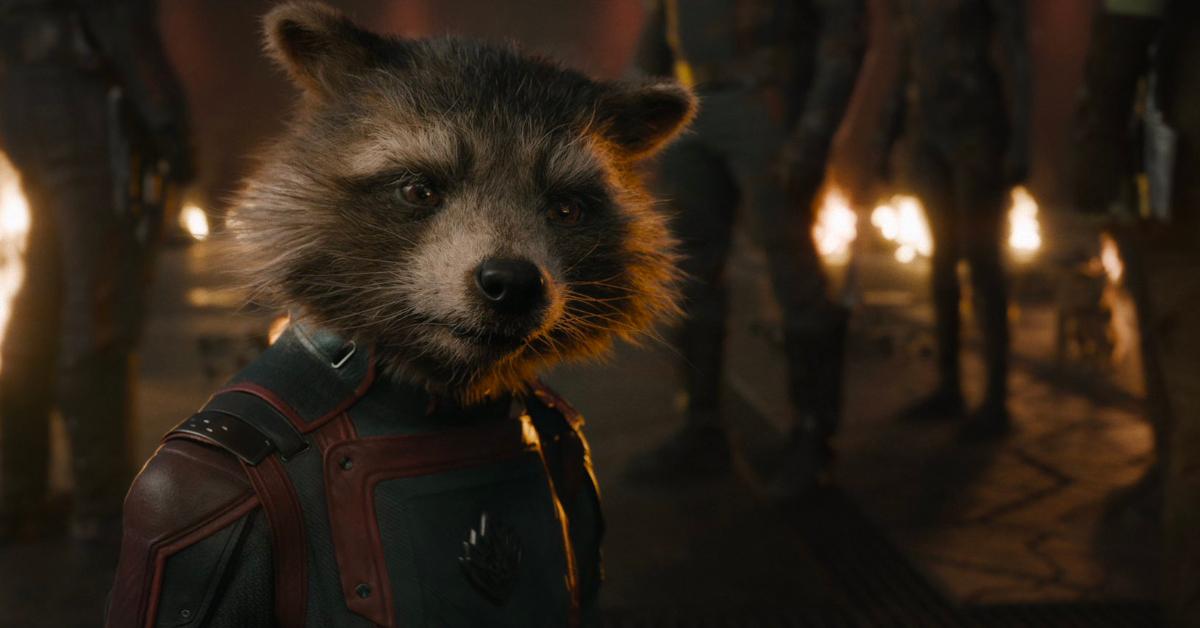 'Guardians of the Galaxy Vol. 3' Officially Introduces Rocket's One True Love
"It's time to face the music."
On Dec. 1, 2022, Marvel Studios debuted the first official trailer for Guardians of the Galaxy Vol. 3, and boy, are we not ready to say goodbye to our favorite intergalactic bunch of a-holes. The footage showcases the end of an era, teasing the typical MCU action sequences and hinting at several heartbreaking moments that will leave audiences sobbing in their seats.
Article continues below advertisement
The trailer indicates that Rocket (Bradley Cooper) will take the reins this time around, as most of the footage puts the genetically modified raccoon in the spotlight. According to writer-director James Gunn, the highly anticipated film will explore Rocket's tragic backstory and complete his character arc (we really hope he doesn't die).
Now, with Rocket's origins also come a few new faces, including an adorable otter. On that note, let's find out more about the otter in Guardians of the Galaxy Vol. 3.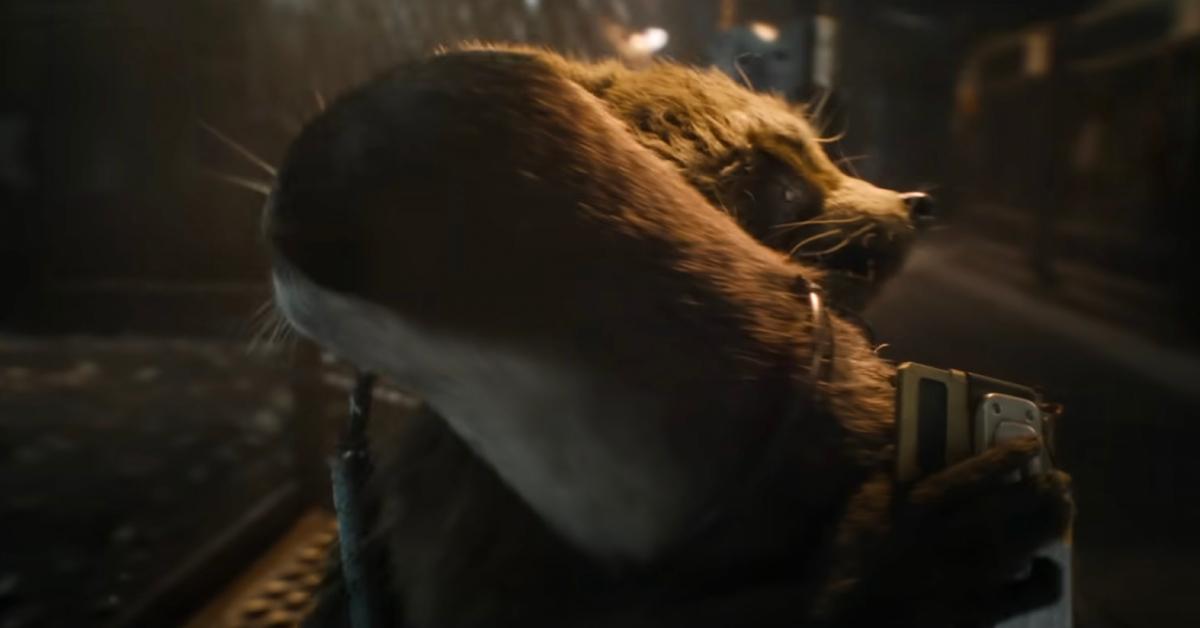 Article continues below advertisement
Who is the Otter in 'Guardians of the Galaxy Vol. 3'?
For fans of the comics, the fleeting glimpse of an otter hugging Rocket incites plenty of excitement.
The character, known as Lylla, is an anthropomorphic otter and Rocket's one true love. She made her Marvel Comics debut alongside Rocket in Incredible Hulk Vol. 1 #271, published in February 1982. In her comic storylines, readers learn Lylla is the heiress of the largest toy-making company and its empire on the planet Halfworld.
Unfortunately, the successor never truly gets to inherit the enterprise because a calculating former associate known as Judson Jakes murders her parents and takes over the business. Judson then plans to marry Lylla solely for her wealth, but she has no interest in him. Instead, she falls in love with Rocket and the two quickly begin a relationship.
Article continues below advertisement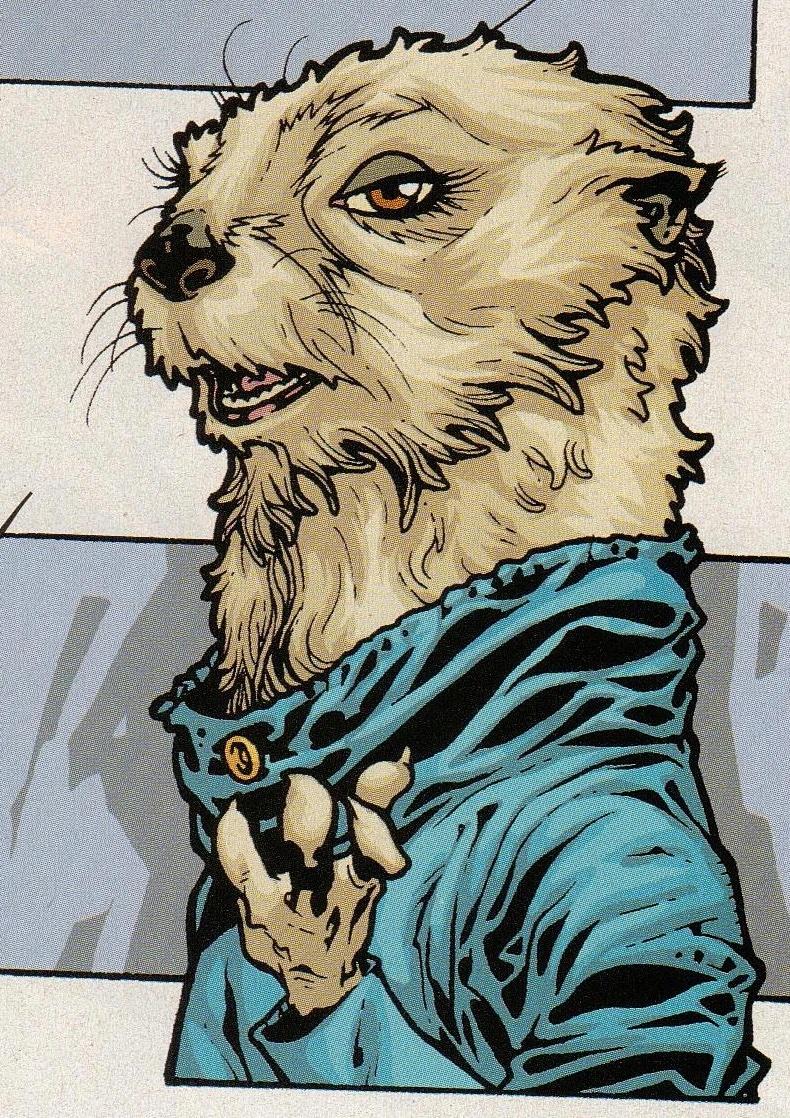 By the end of Rocket's original comic series, the pair retire in search of a new life together that doesn't include kidnapping or chaotic space adventures. Sadly, it wasn't all sunshine and rainbows because the two went their separate ways at some point before Rocket met Groot and joined the Guardians of the Galaxy.
Article continues below advertisement
Thankfully, the soulmates reunite in Annihilators #4; however, it's not under the right circumstances because Rocket eventually discovers that Lylla is now married to an anthropomorphic rabbit named Blackjack O'Hare. He shockingly gives Blackjack and Lylla his blessing before jetting into space with Groot.
Rumor has it that Lady Gaga will voice Lylla in 'GOTG Vol. 3.'
Following the debut trailer for Guardians of the Galaxy Vol. 3, many fans took to social media to fuel old rumors that someone with a deep history with Bradley Cooper would voice Lylla — who could it be? Well, none other than his A Star Is Born co-star, singer and actress Lady Gaga.
Article continues below advertisement
The rumor first made waves back in June 2019 when Film Updates announced in a since-deleted tweet that Lady was "reportedly being considered for the role of Lylla" in Guardians of the Galaxy Vol. 3. Since then, there's been no indication that Lady Gaga will portray Lylla.
But since James Gunn, who is usually quick to debunk rumors, has not publicly confirmed or denied the rumor, fans are convinced the Academy Award winning songwriter will lend her voice to the character.
Guardians of the Galaxy Vol. 3 hits theaters on May 5, 2023.