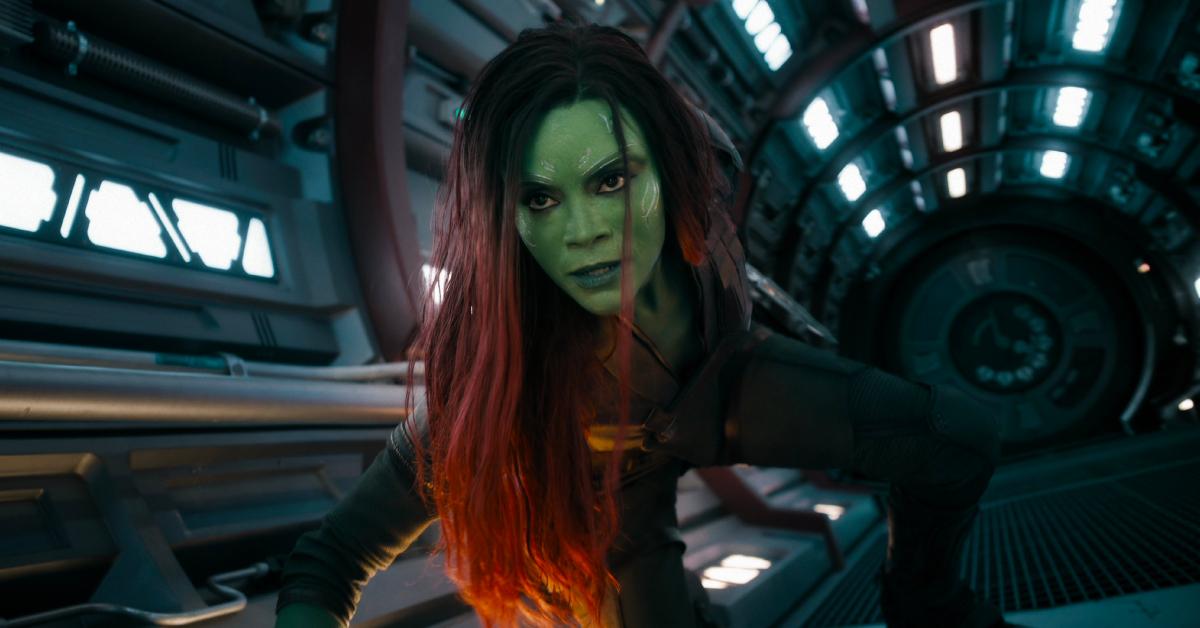 'Guardians of the Galaxy Vol. 3' Sees Gamora Reunite With the Titular Team
Article continues below advertisement
The long-awaited film will explore Rocket Raccoon's (Bradley Cooper) tragic backstory and introduce audiences to the powerful cosmic being Adam Warlock, played by Emmy-nominated actor Will Poulter.
The flick also marks the much-anticipated return of Gamora (Zoe Saldaña), and we're excited to see the deadliest woman in the galaxy back in action. But wait, how is Gamora in Guardians of the Galaxy Vol. 3? We all sobbed over her murder in Avengers: Infinity War, so what's going on? Keep reading for all the known details.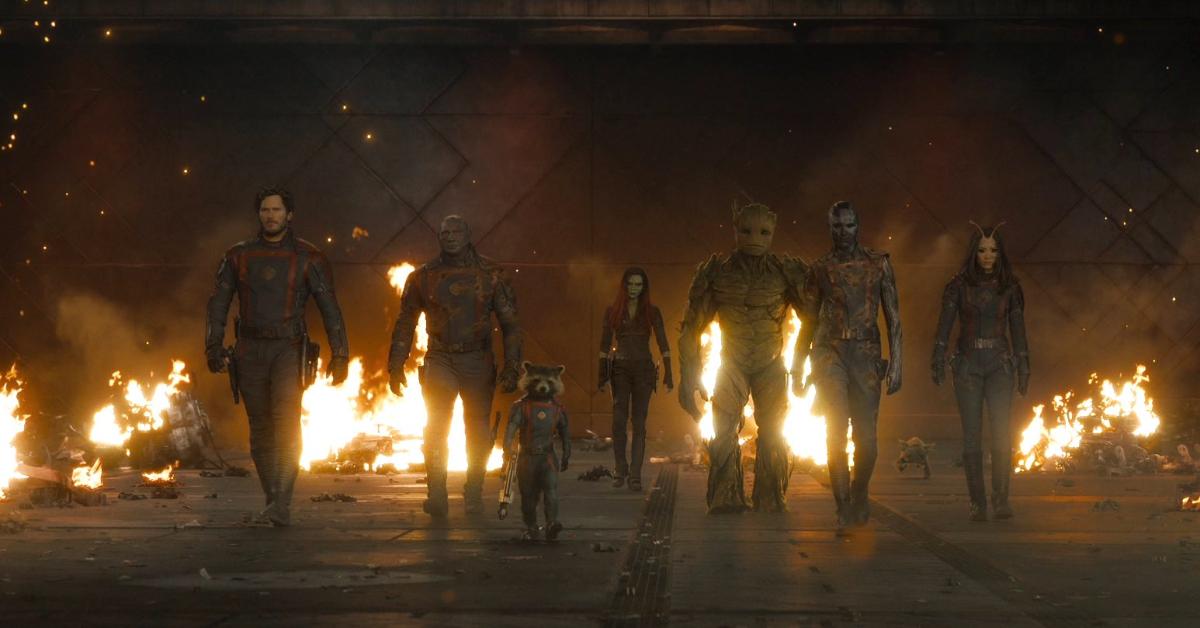 Article continues below advertisement
How is Gamora in 'Guardians of the Galaxy Vol. 3'?
As we all know, the original version of Gamora was murdered by Thanos in Avengers: Infinity War; however, for those who may have forgotten, she returned as a younger version of the character who travels to the present day in Avengers: Endgame.
In the latter film, the Gamora variant is initially loyal to Thanos, but once present-day Nebula convinces her to join her side, she fights alongside the restored Avengers and Guardians of the Galaxy. During the Battle of Earth, she encounters Peter Quill/Star-Lord (Chris Pratt), but she doesn't know who he is. After the fight is over, Gamora leaves the battlefield and sets off on her own.
Article continues below advertisement
Although the Guardians have since made appearances in several other MCU productions — a brief cameo in Thor: Love and Thunder and their own Disney Plus holiday special — Gamora is nowhere to be found. Well, where could she be? We're not entirely sure, but luckily, it seems she will reunite with the team and help them defend the universe one last time.
Guardians of the Galaxy Vol. 3 hits theaters on May 5, 2023.