'Sister Wives' Star Gwendlyn Brown Is Married to Beatriz Queiroz — Meet the Happy Couple
Is Gwendlyn Brown married? When 'Sister Wives' first started, Gwen was a child — but Kody and Christine's daughter is all grown up now.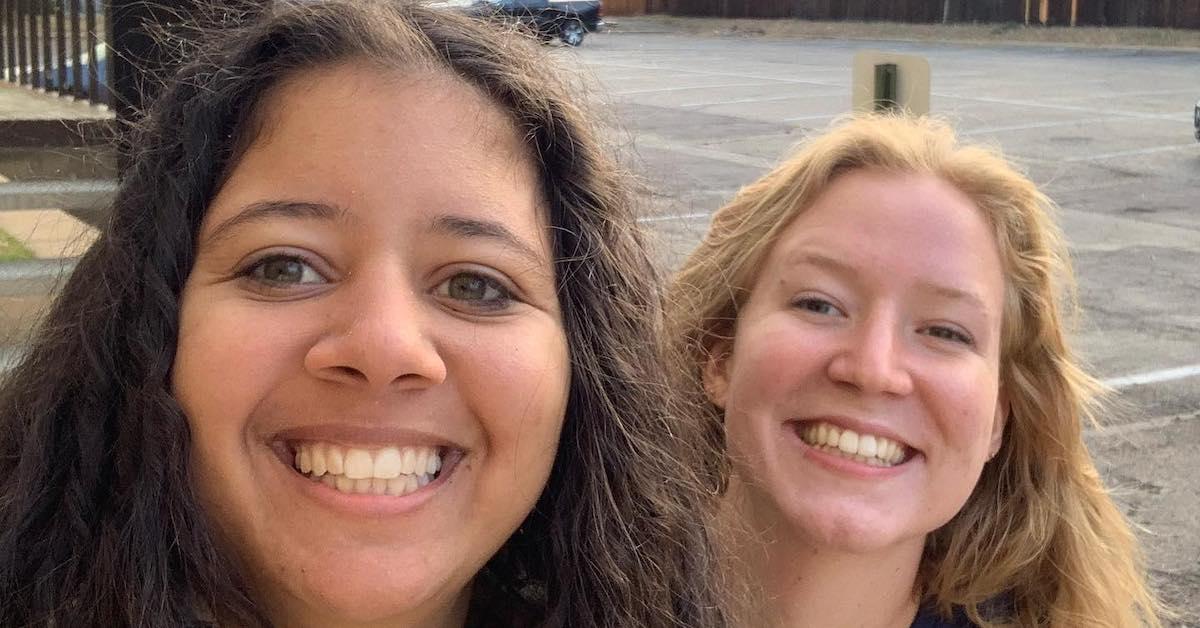 When Sister Wives first started airing in 2010, Kody Brown's children with his four wives were very young. (And some of them weren't even born yet.) Fast forward to today, and the TLC is about to start its 18th season — and Kody wound up with 18 kids altogether. Many of the Brown siblings are all grown up and starting families of their own. This includes Kody and Christine's daughter, Gwendlyn Brown.
Article continues below advertisement
Gwendlyn is Christine's fourth-born child (and Kody's 11th overall). She was born in October 2001, which means she turned 21 in 2022. Now that Gwendlyn is an adult and officially living on her own (after Christine left Kody moved back to Utah), fans are curious: Is Gwen single, dating, or married today?
Article continues below advertisement
Gwendlyn Brown is married to her wife, Beatriz Queiroz.
In November 2022, Gwendlyn announced that she and her girlfriend Beatriz Queiroz were engaged. She first revealed the news to those who support her via Patreon — but she went official to her Instagram followers on Nov. 30.
"I'm engaged!! 💍💚" she declared on Instagram, alongside photos of herself and Beatriz. You can see the proposal and the rings side by side on my Patreon via the link in my bio xx (unless we're mutuals ofc then send me a text, it's hilarious)."
Article continues below advertisement
On Sept. 29, Gwendlyn posted to Instagram a carousel of photos of herself and Beatriz to celebrate six months of dating — which means at the time of their engagement, they had been together for roughly eight months.
On July 16, 2023, Gwendlyn took to Instagram again to announce that she and Beatriz had tied the knot! Congrats to the happy couple. Gwendlyn also posted some additional behind-the-scenes photos and videos from the wedding. In the background of one video, viewers spotted Kody's fourth wife, Robyn.
Article continues below advertisement
Gwendlyn Brown came out as bisexual on 'Sister Wives.'
Gwendlyn has appeared less frequently on Sister Wives in recent seasons. Part of that likely has to do with the focus of the show being on the relationships (or lack thereof) between Kody and Meri, Janelle, Christine, and Robyn. Additionally, Gwen is a busy college kid who moved out on her own. So we get it.
Article continues below advertisement
However, during a Season 17 episode, Gwendlyn appeared briefly and spoke about her sexuality. "I'm bisexual," she shared. "I am not only attracted to women, I am also attracted to men and people that fall under different gender spectrums."