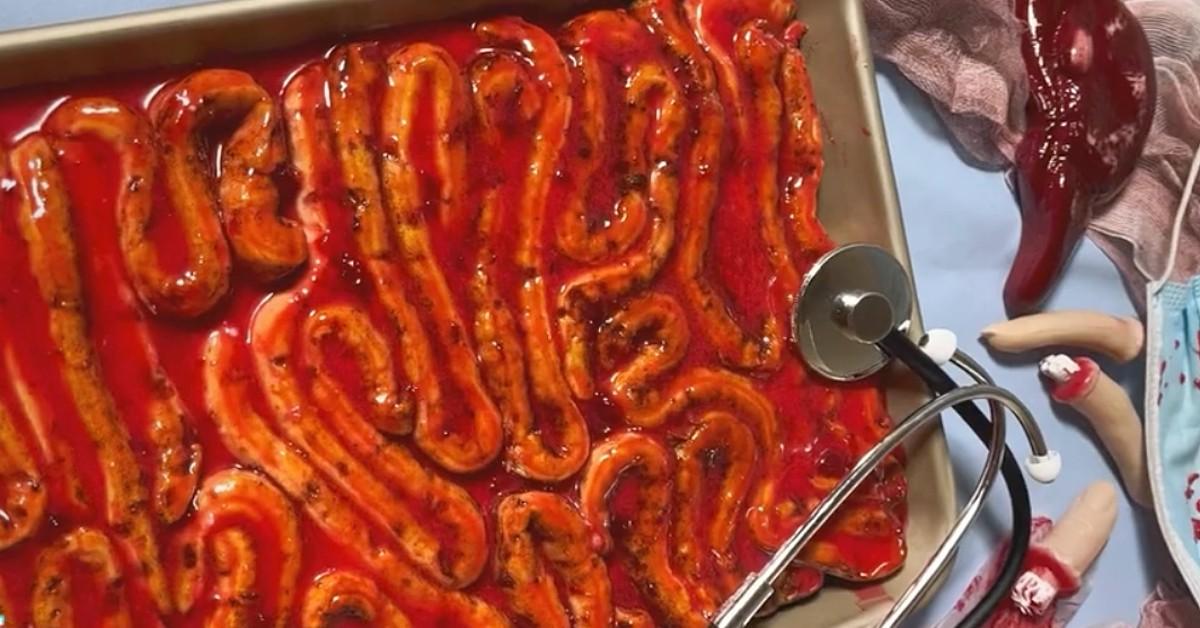 Gorehounds and Bakers Unite With TikTok's Halloween-Themed Cinnamon Rolls
Whether it's Christmas, Halloween, Thanksgiving, or the Fourth of July (we hope you read that in Jennifer Coolidge's voice), creative chefs, bakers, and mixologists have a blast making holiday-themed edible creations, posting their kitschy masterpieces on TikTok. Obviously.
We've seen fizzy Hocus Pocus cocktails, Christmas tree brownies, Christmas cookie fudge, Thanksgiving turkey-shaped bread, and American flag charcuterie boards. But a gory new Halloween baking trend is, dare we say, taking the cake.
Article continues below advertisement
For Halloween 2022, cinnamon rolls are the star of the show, and you don't have to be experienced in the kitchen to take part in the fun. In fact, if you know how to open a tube of Pillsbury Cinnamon Rolls, you're halfway to the finish line.
While adorable cinnamon roll ghosts are making the rounds on TikTok (don't worry, we'll share one of those videos, too), we're more interested in the bloody, gooey, and undeniably grotesque intestine cinnamon rolls. Goodness, we just really love this whimsically morbid holiday.
Being more of an edible craft than it is a recipe, let's take a look at the clock app's grisly Halloween cinnamon roll craze.
Article continues below advertisement