Harry and Meghan Share New Photos of Their Children in 'Harry & Meghan' Doc
Prince Harry and Meghan Markle's new docuseries for Netflix gives an inside look at their family life, including their two children. Here's what we know.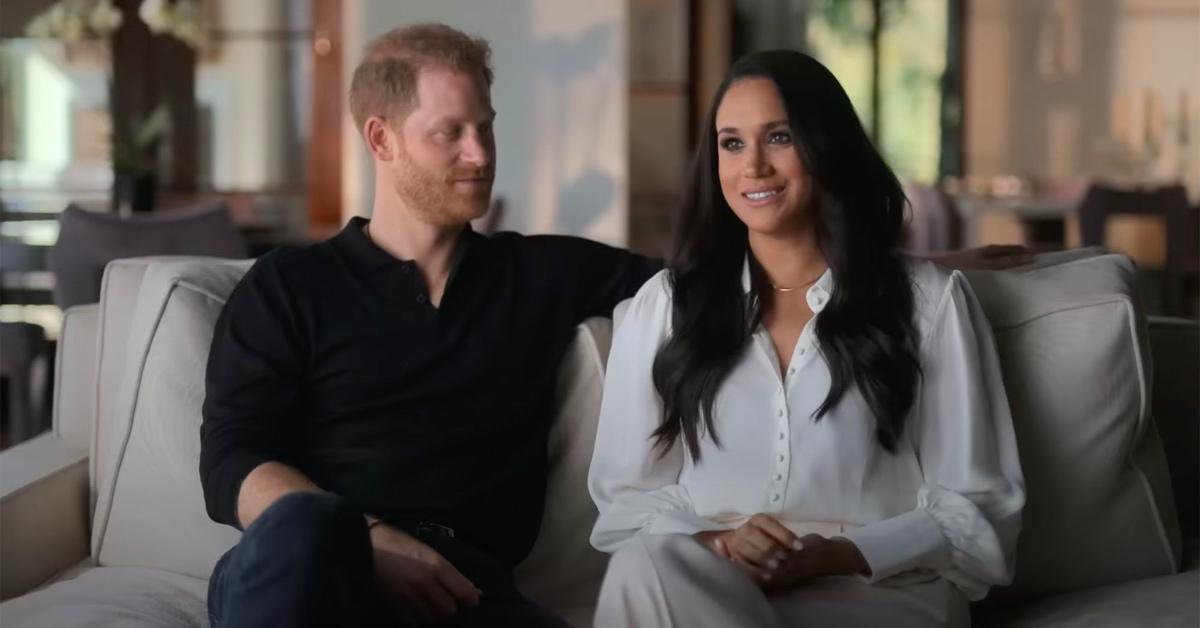 Article continues below advertisement
One of the cutest aspects of the series is getting a firsthand look at new photos of Harry and Meghan's children, Archie and Lilibet. The famous couple has been very selective about how much their children have been exposed to the public until now, so here's everything you need to know about Archie and Lilibet!
Article continues below advertisement
Harry and Meghan's children are growing up quickly.
After Harry and Meghan were married in May 2018, they welcomed their son, Archie Harrison, in May 2019. By January 2020, the duo had officially left the royal family behind for sunny California and welcomed their daughter, Lilibet, in June 2021. Despite the privacy surrounding both Archie and Lili's births, there's already a little information Harry and Meghan have revealed to the public about their children.
Article continues below advertisement
Here's what we know about Archie Harrison Mountbatten-Windsor.
Archie was born on May 6, 2019, in London. Shortly after his birth, Meghan described Archie as having the "sweetest temperament." She said, "He's really calm," to which Harry replied, "I don't know where he gets that from!" The duo introduced their son to the world with a birth announcement by Buckingham Palace and a professional photograph taken in St. George's Hall, where they were married.
Later, in an August 2022 interview with The Cut, Meghan revealed a piece of advice she always tells her son: "Manners make the man. Manners, manners, manners, manners, manners." She also told Ellen DeGeneres that Archie "loves being a big brother."
Article continues below advertisement
"Everyone talks about what it's like for the second child, but no one talks about the adjustment for the first child when the second one comes along," she said. "So I think they have this moment of, 'Oh, this is fun. Oh, this how it is now.'"
Article continues below advertisement
Lilibet "Lili" Diana Mountbatten-Windsor is Meghan and Harry's daughter.
The couple announced the birth of Lilibet, who was born in Santa Barbara, Calif., via their website on June 4, 2021. Lili's name, Lilibet, honors the late Queen Elizabeth II, who used Lilibet as a private nickname. Previously, a rep for the couple told People that Harry and Meghan asked express permission from the Queen to name their child in her honor.
Lili's middle name, Diana, honors the late Princess Diana. Although not much is known yet about Lilibet's personality, Harry and Meghan did reveal a little more about their family life in their holiday card for 2021. "This year, 2021, we welcomed our daughter, Lilibet, to the world. Archie made us a 'Mama' and a 'Papa,' and Lili made us a family," they wrote.
Fans will have to watch Harry & Meghan on Netflix to get the inside scoop on all things Archie and Lili. Part 1 of the documentary is currently streaming.