Heather McDonald Addresses Earring Drama on Her Podcast, Calling It a "Planned Attack"
Comedian and 'Juicy Scoop Podcast' host Heather McDonald was her own hot topic when a former friend accused her of stealing earrings. Here's the full tea.
Just the Gist:
Heather McDonald's former friend, Jeff Lewis, claimed she stole "expensive earrings" from a mutual friend.

The friend's earrings were spotted on Heather's ears on Instagram Live

Heather addressed the allegations on her podcast, 'Juicy Scoop.'
Article continues below advertisement
Comedian, writer, and podcaster Heather McDonald has been giving fans the "Juicy Scoop" on everything reality TV for nearly a decade. After rising to fame as a frequent guest on Chelsea Handler's E! late-night show, Chelsea Lately, Heather moved on to covering celebs full-time through E! News and her podcast, Juicy Scoop.
Heather found herself in some drama that made her the subject of her tea-spilling podcast following years of dishing the dirt on the who's who of reality television. The drama involves former Bravolebrities and, allegedly, stolen earrings.
Keep reading for everything we know about Heather McDonald's earring drama!
Article continues below advertisement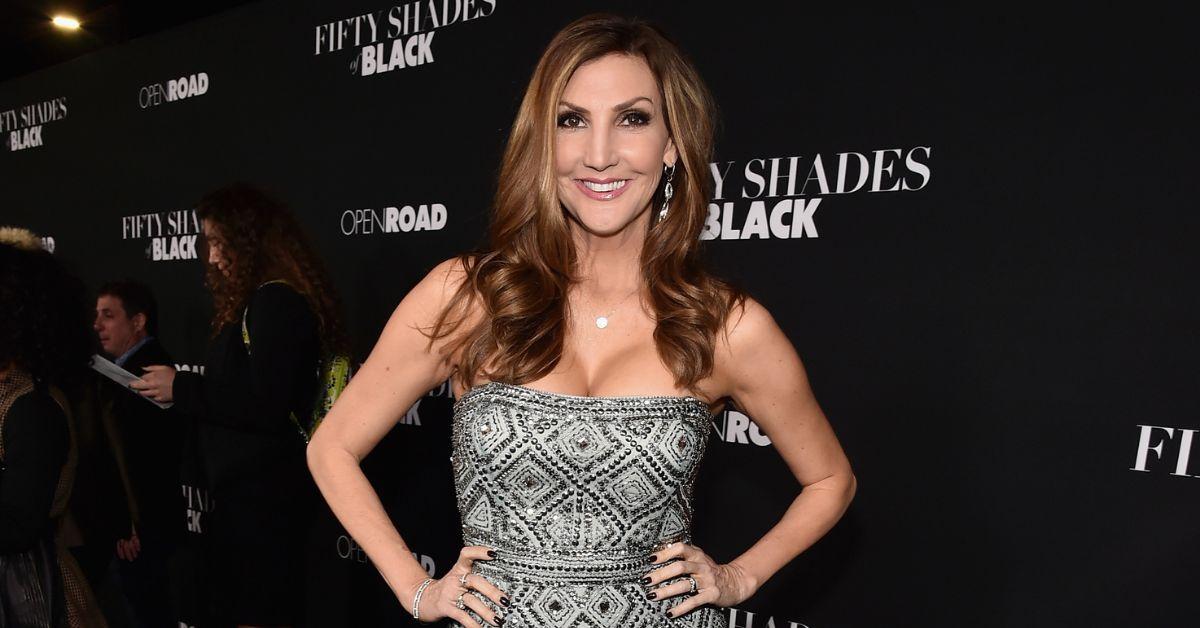 Here's the lowdown on Heather McDonald's earring drama.
Heather's earring drama began in September 2023 and stems from her unexpected beef with interior designer and former Flipping Out star Jeff Lewis. Jeff and Heather met in college and remained friends when their careers began. However, their relationship took a hit during Heather's beef with her former friend Justin Martindale.
Article continues below advertisement
Article continues below advertisement
According to YouTuber Daily Dose of Dana, Megan apologized to Heather in March. Still, Heather reportedly distanced herself from Jeff and his team and told her friends to do the same.
However, Heather denied this and said she's not an "exclusive" person regarding her friends. Nonetheless, the drama only worsened after she called Jeff a "bully" when she addressed the rumors on her podcast.
Jeff responded to Heather's claims by spilling some insider tea involving Heather and her former friend, Krista Llamas. Jeff accused Heather of being "very much a bad friend to Krista" on his radio show by stealing her "very expensive" diamond earrings.
According to the Hollywood Houselift star, Krista let Heather "borrow" a pair of diamond Pavé hoops but has yet to get them back from Heather. He then added that Krista has been asking about the earrings "since April" to no avail from Heather. Messy, messy!!
Article continues below advertisement
Heather denies stealing Krista's earrings and claims Krista and Jeff "planned" the debacle.
After the drama between Heather and her former friends Jeff, Justin, and Krista erupted on social media, Heather briefly addressed it on a Wednesday, Sept. 6 episode of her podcast (At the 37:00 mark) and called Krista's claims a "planned attack" of her character and notoriety.
Article continues below advertisement
During the podcast, Heather said she had no idea Krista's earrings were worth thousands of dollars and said she believed the hoops were worth "$90" because she had a similar pair. However, while traveling in St. Barths, Heather said one of the earrings fell off at the restaurant. However, Heather said she didn't notice until a video of her dancing and losing the earring surfaced on her Instagram Stories.
Article continues below advertisement
Although Heather said she didn't know at the time that the earrings were authentic, she searched tirelessly "through the sand" at the restaurant to try and find Krista's earring. Unfortunately, the earring never surfaced, and Heather said she and Krista were on good terms long after the earring went missing in April 2023.
Cut to Jeff's radio show, where the host accused Heather of being a "thief" and said she could "go to jail" for damaging Krista's jewelry. Heather said on her show that she and Krista laughed about the earring, and she never told her how much the ring cost, which she now believes was intentional.