John Madden, the Legendary Coach, Broadcaster, and Video Game Icon, Died at Age 85
How did John Madden die? The legendary football coach and Emmy-winning broadcaster passed away in December 2021. Here are the details we know.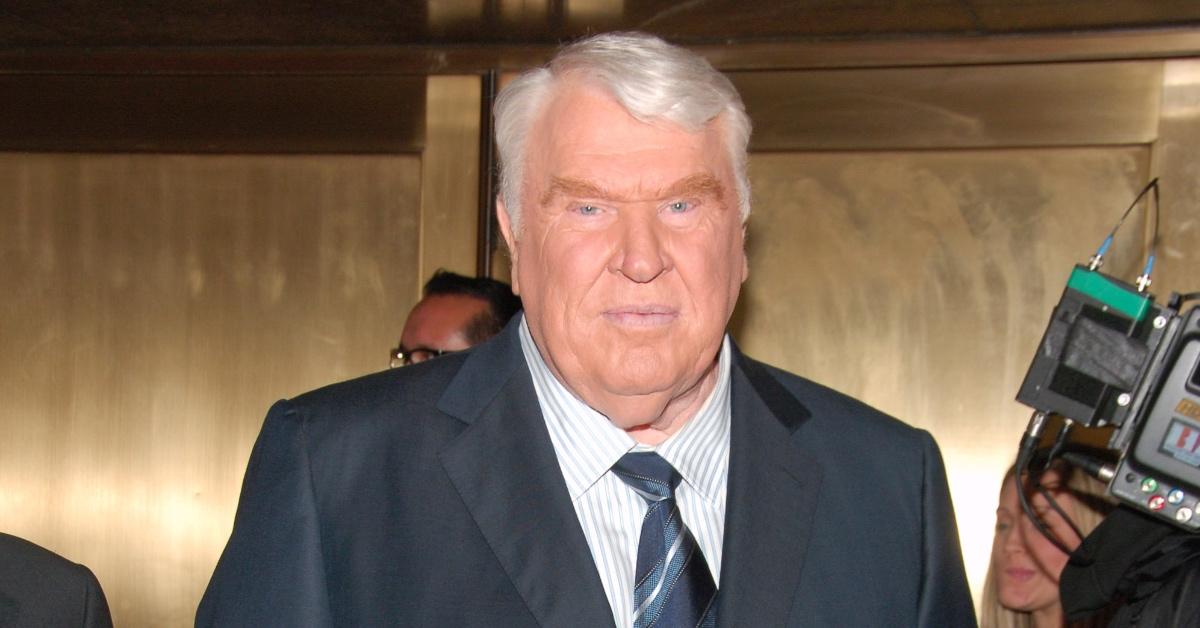 The football coach who led the Oakland Raiders to victory at Super Bowl XI before single-handedly ushering in a new era of sportscasting has passed away.
Article continues below advertisement
John Madden, the Pro Football Hall of Famer and 16-time Emmy Award winner who lent his name to the NFL-affiliated video game series, Madden NFL, has died. He was 85 years old. The NFL issued a press release announcing the tragedy on Tuesday, Dec. 28, 2021.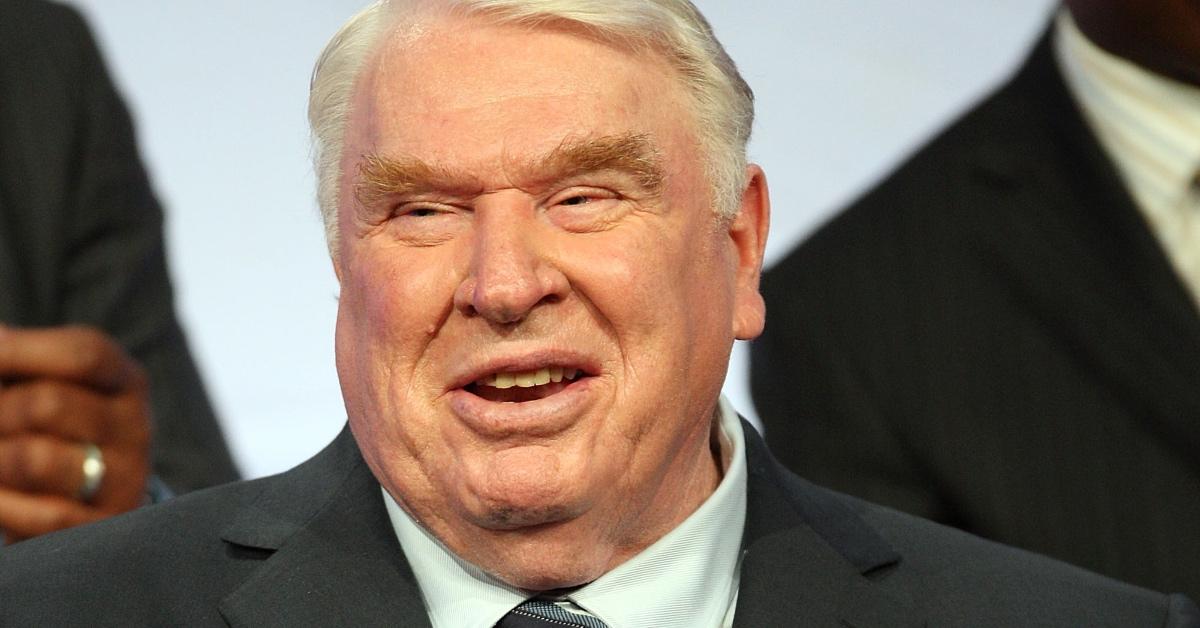 Article continues below advertisement
How did John Madden die?
John passed away on Dec. 28, 2021. His cause of death has not been announced. He had a few injuries during his career, including the knee injury that marked the end of his time as a Philadelphia Eagles offensive tackle, but he hasn't talked about a health condition publicly in recent years.
John Madden forged a career as a supremely successful NFL coach, beloved broadcaster, and the face of 'Madden NFL.'
Born on April 10, 1936, in Austin, Minn., John forged a career as one of the most successful coaches in the NFL after suffering a knee injury while attending the Philadelphia Eagles training camp in 1958. On Dec. 26, 1959, he married Virginia Fields. They share two sons, Joseph and Michael.
Article continues below advertisement
He landed one of his first coaching gigs at the Allan Hancock College in Santa Maria, Calif., in 1960. By 1962, he was promoted to the head coach position. He joined the Oakland Raiders in 1967, working with Al Davis.
Article continues below advertisement
Soon enough, he became the head coach, breaking a record as the youngest head coach to serve in the NFL at the time. (Sean McVay was the latest to break the record in 2017, upon joining the Los Angeles Rams. He was close to 31 at the time.)
With a 103-32-7 regular-season record and a .759 winning average, John is frequently hailed as one of the most successful coaches out there. The players he worked with at Oakland Raiders include George Blanda and Ray Guy. John retired from the Oakland Raiders in 1978, because of a stomach ulcer and fatigue. "I gave it everything I have," he told The New York Times.
Article continues below advertisement
John Madden first set his sights on sportscasting in the the late 1970s, swiftly transforming the sector.
John joined CBS as a commentator in 1979, quickly earning unmatched popularity with his insightful approach and immensely charismatic personality. He appeared in NFL Monday Night Football, The NFC Championship Game, NFL on FOX, among others.
Article continues below advertisement
As John Elway told the Los Angeles Times, what John Madden said while on air mattered a great deal to the players.
"When John Madden says it, you don't really take it as criticism, you kind of critique it to figure out whether he's right or wrong," he said. "With other guys, you might say, 'Well, that's not right.' If he said it, it kind of made you think twice because of the respect that he had."
"He had a great way of communicating the game to where as a player it never felt like he was being offensive," John Elway added. "He was getting the message across to the fans, but he wasn't doing it at the expense of the players."
It's no wonder John Madden has video game series, 'Madden NFL,' 'Madden Football,' and 'John Madden Football,' named after him.
Younger generations will recognize John Madden from the iconic video game series. John provided the voiceover for the game, and he was involved in the creative development. John's collaboration with EA Tiburon and EA Sports began back in the 1980s.
Our condolences go out to John's family and friends at this time.