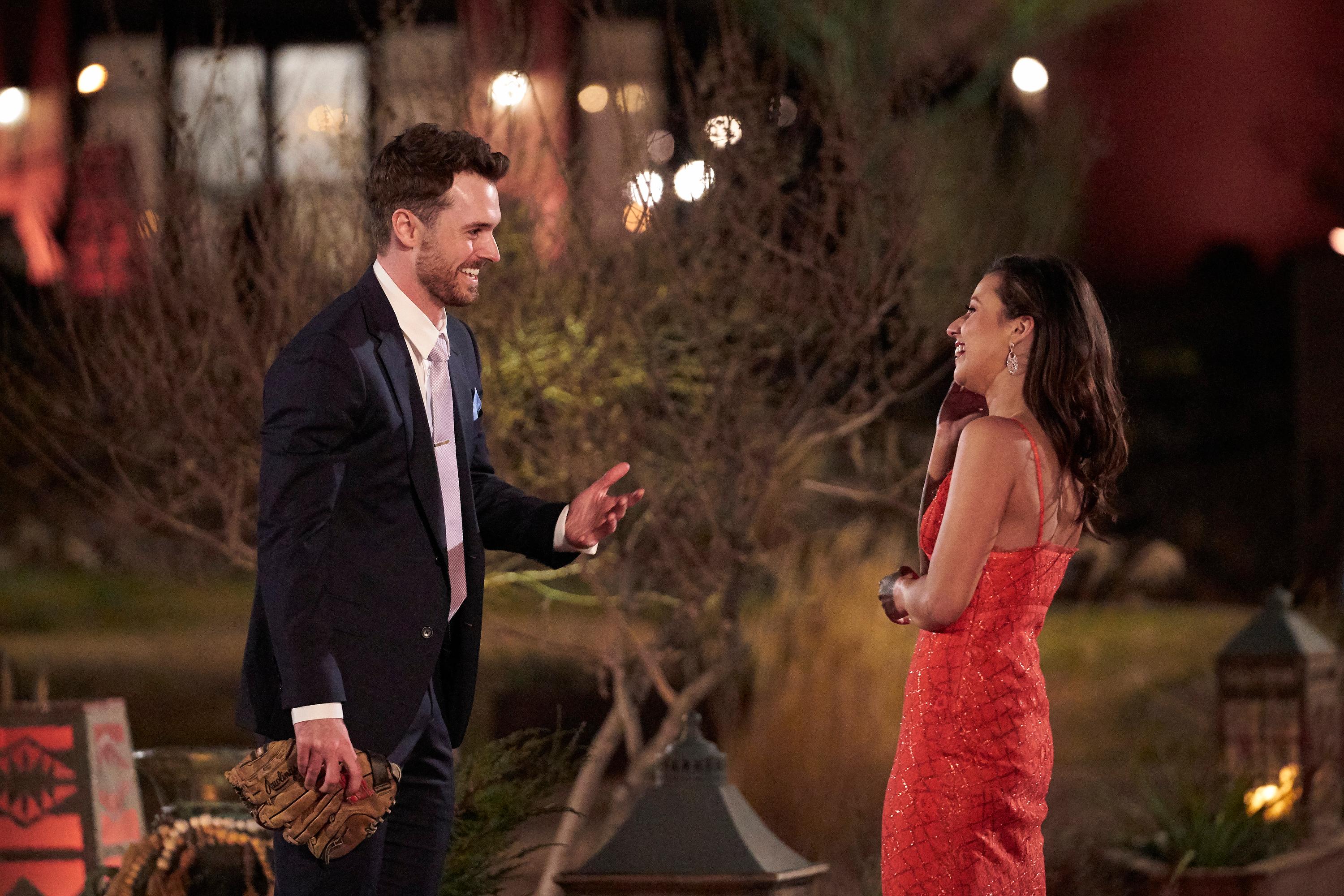 What Happens if the Bachelorette Forgets the Contestants' Names? It's Happened Before
There's nothing more exciting than night one of The Bachelorette — hearts flutter, gimmicks abound, and roses await. But there's one question that haunts us every time there's a new Bachelor or Bachelorette season: How does the Bachelorette remember everyone's names?
Article continues below advertisement
In Katie Thurston's season, there are 30 contestants (that we know of) vying for her heart. And on night one, is she somehow expected to remember all of their names after what looks like only a few minutes with each man? Apparently, there are some tricks to how the Bachelorette remembers the names, so here's what we've learned.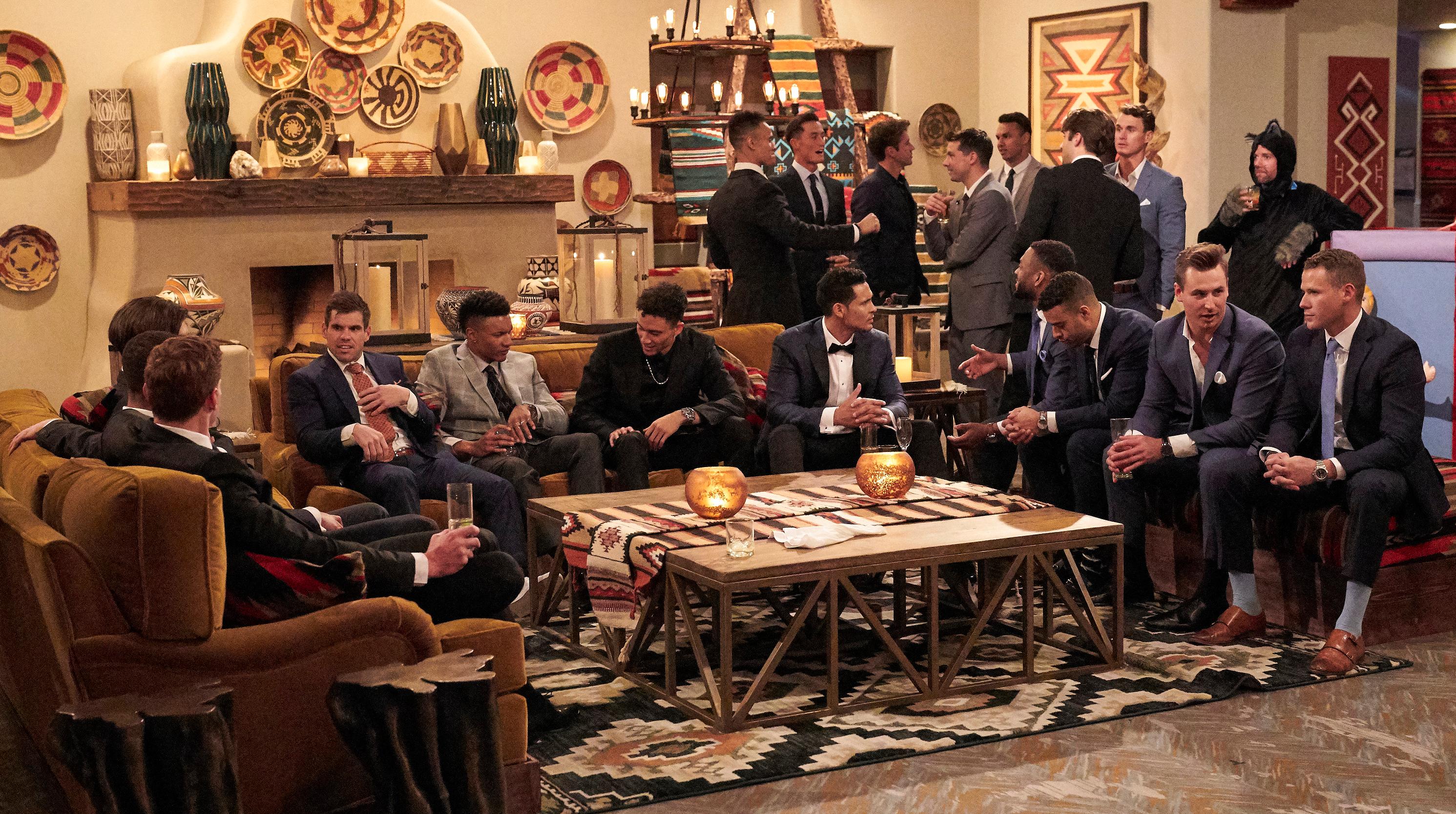 Article continues below advertisement
No, the Bachelorette doesn't really remember all the names.
Every season, during the first episode, we're all sitting on the couch thinking, "I could never be the Bachelorette because I can't remember all their names!" Not to worry, our Bachelorette dreams aren't dead. The producers have some tricks so that Katie, and all the past Bachelors and Bachelorettes, can remember the contestants' names.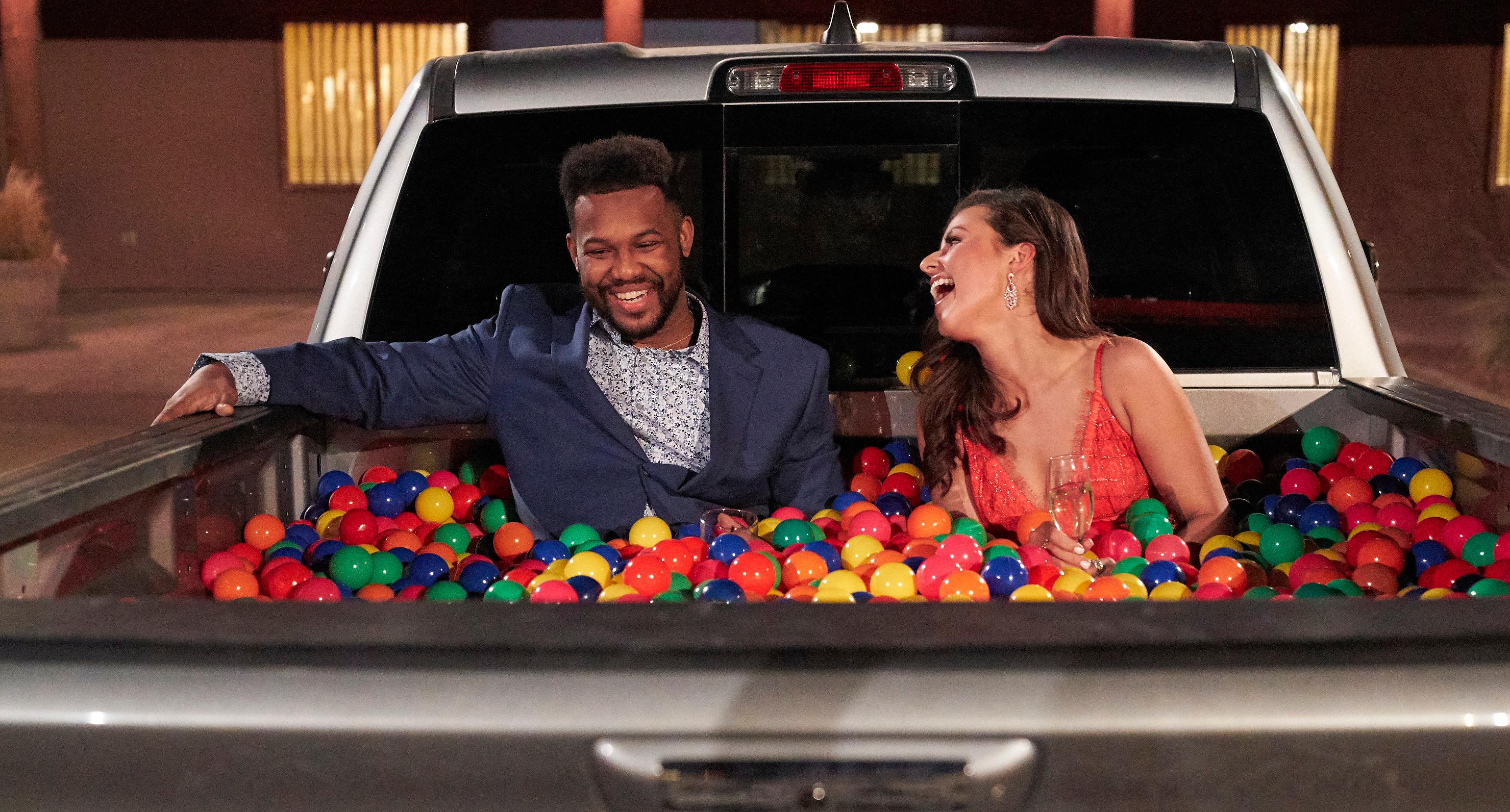 Article continues below advertisement
Of course, the season lead probably does remember a few favorites. And that's probably why the contestants work so hard to make a flashy first impression. How will the Bachelorette remember them if they don't?
The producers have tricks to help the Bachelorette remember the contestants' names.
We've been asking this question of how the Bachelorette remembers the names for years, so we have a few answers already. Former Bachelorette and Bachelor in Paradise contestant Chris Randone actually told Eric Bigger in a Cosmopolitan interview how Becca Kufrin remembered their names.
During the first rose ceremony, Becca would say three names and then leave the room, and come back and say another three names. It's just edited to look like one, long, uncut ceremony.
Article continues below advertisement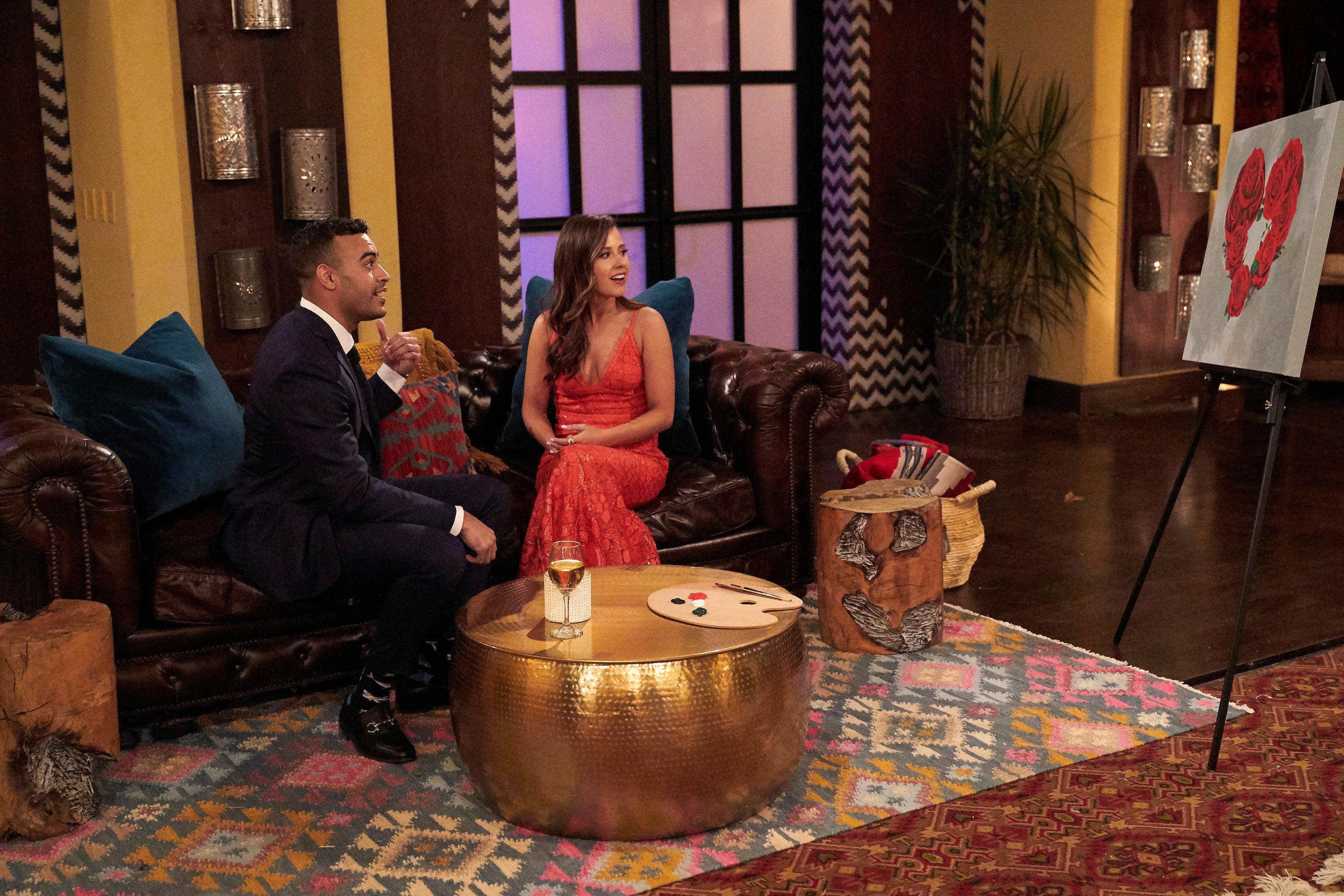 Former Bachelorette Ali Fedotowsky also revealed an additional secret. Throughout the first cocktail party in the first episode, the producers are never too far away. They actually have flashcards with pictures of the many guys and their names so that if the season lead wants to talk to anyone, the producer is there to help figure out who that is.
Article continues below advertisement
One Bachelor notoriously didn't remember a contestant's name, and it caused a bit of a problem.
Of course, the Bachelorette or Bachelor doesn't always remember everyone's name. That actually famously happened in Jesse Palmer's season of The Bachelor in 2006. During the very cringey rose ceremony, Chris Harrison steps up to say his classic line, "Ladies, this is the final rose tonight." And then Jesse nervously calls out, "Katie!" and a very excited Katie comes forward to hug him.
Article continues below advertisement
But then, Jesse steps out and pulls Chris Harrison aside to tell him he actually meant to call someone else forward, and asks to do it. Eventually, both women end up getting roses, but it's super awkward (albeit a little funny) to watch. It's possible that back in 2006, the producers didn't have as many tricks up their sleeves to help the bachelor remember all the names.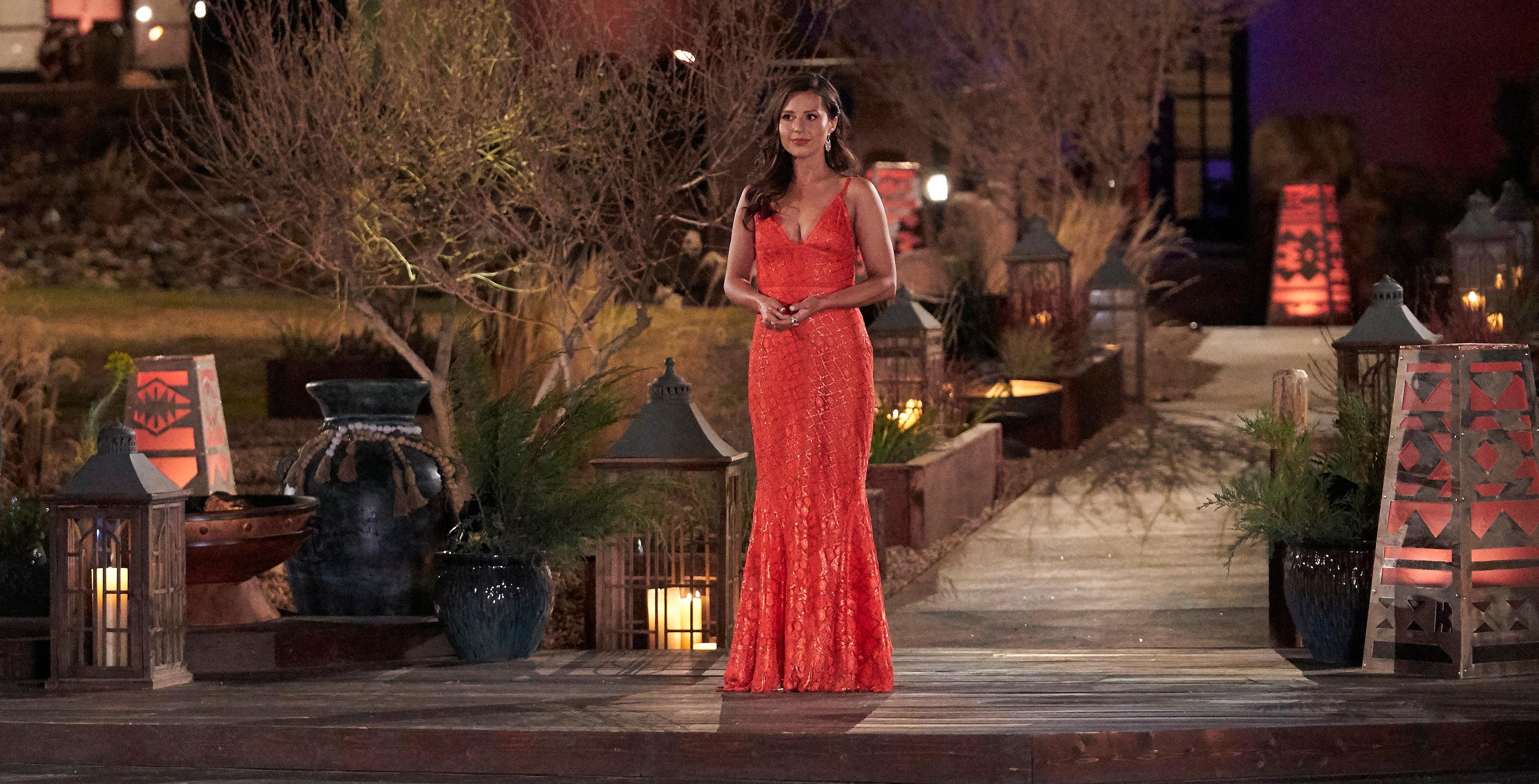 We have more hope for Katie though! It seems like she'll be great at remembering all the names and dwindling down a great cast of men for the rest of this season of The Bachelorette.
Watch the new season of The Bachelorette every Monday at 8 p.m. on ABC.