Esther Gives 'The Handmaid's Tale' Viewers a Chance to See Another Side of Aunt Lydia (SPOILERS)
Esther is revealed to be pregnant in 'The Handmaid's Tale,' but how did it happen and when did Esther get pregnant in the Season 5 timeline?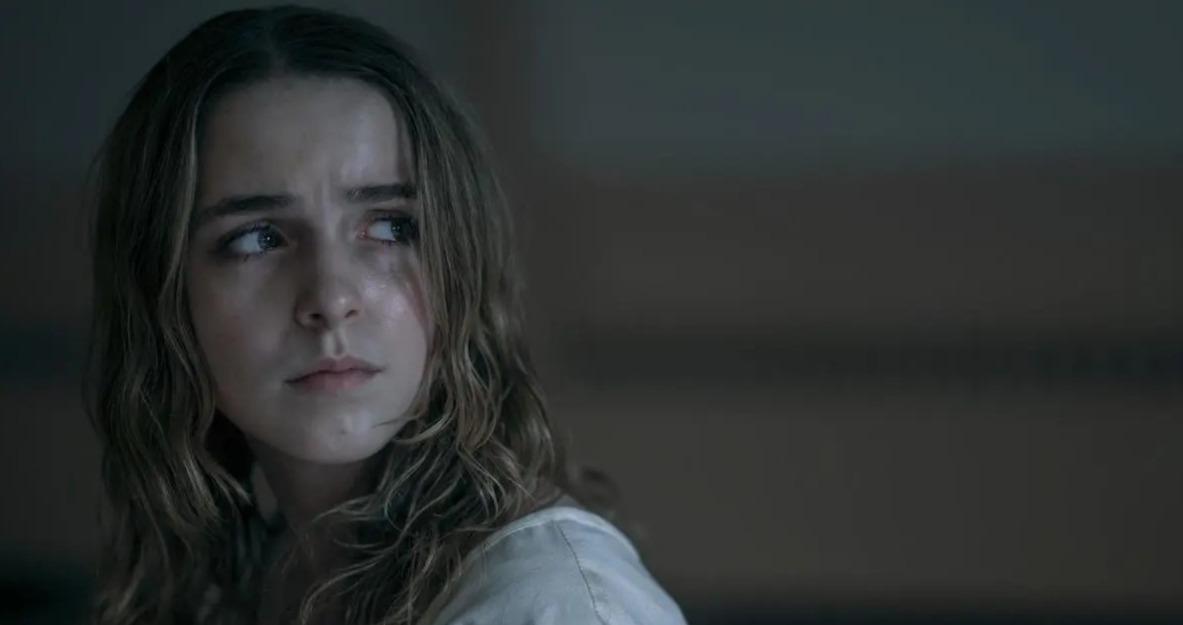 Content warning: This article discusses sexual assault and rape.
Spoiler warning: This article contains spoilers for Season 5 of The Handmaid's Tale.
Esther might have tried to kill herself and Janine by poisoning them both, but it's hard not to have a soft spot for the young teen in The Handmaid's Tale. This is especially true since now, in Season 5, she's pregnant. But how can Esther be pregnant if she hasn't officially been posted at a commander's home yet, you ask?
Article continues below advertisement
In the Oct. 12 episode of The Handmaid's Tale, Aunt Lydia learns that Esther, who has been in a coma from the poison she ingested, is pregnant. The only possible culprit is Commander Putnam, who insists when he's accused of it that Esther is his property now and that she "belongs" to him. And, just putting that disgusting comment aside, Esther technically wasn't even assigned to him at the time of what was clearly rape.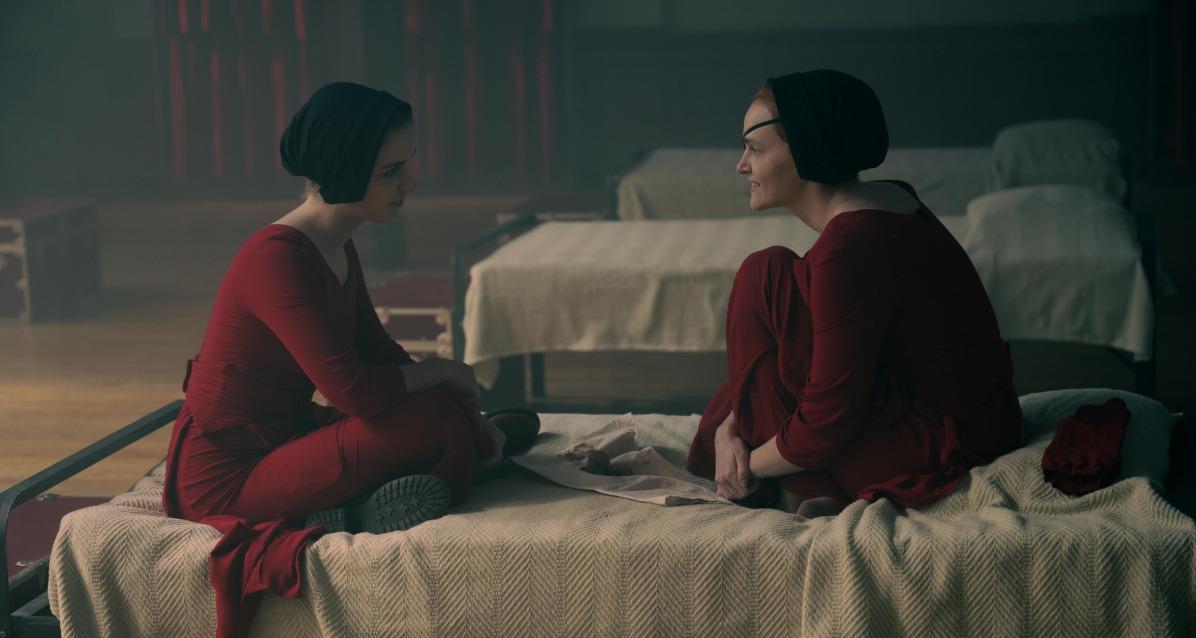 Article continues below advertisement
How is Esther pregnant in 'The Handmaid's Tale'?
The only way Esther can be pregnant in The Handmaid's Tale is by Commander Putnam. She meets him at Fred's wake early in the season. And, against Aunt Lydia's wishes, Putnam clears a room to speak with Esther privately.
During that time, we see him feed Esther chocolates in what is a very icky scene that clearly makes Esther uncomfortable.
Even though we don't see Putnam rape Esther, this is likely the opportunity Putnam used to attack the young girl. And Esther, afraid to appear as though she is stepping out of line, doesn't tell anyone until Aunt Lydia sees her after a doctor informs her of the surprise pregnancy.
Article continues below advertisement
Did Commander Putnam rape Esther?
Toward the end of the episode, Nick and Commander Lawrence have Putnam pulled out of brunch with his wife and guardians push him to his knees in front of them. Nick accuses Putnam of "apostasy," which is when a faithful person publicly rejects their Christian faith.
In Putnam's case, it's because of his "sins of the flesh," according to Nick. In other words, Putnam is found guilty of raping Esther, which resulted in her pregnancy.
Article continues below advertisement
Putnam doesn't deny that he raped Esther, but instead insists that he has a right to do whatever he wants with her because she's his property. But, according to Gilead law, Esther wasn't officially assigned to Putnam yet. And he broke one of the most cardinal laws they have. As a result, Nick shoots and kills Putnam.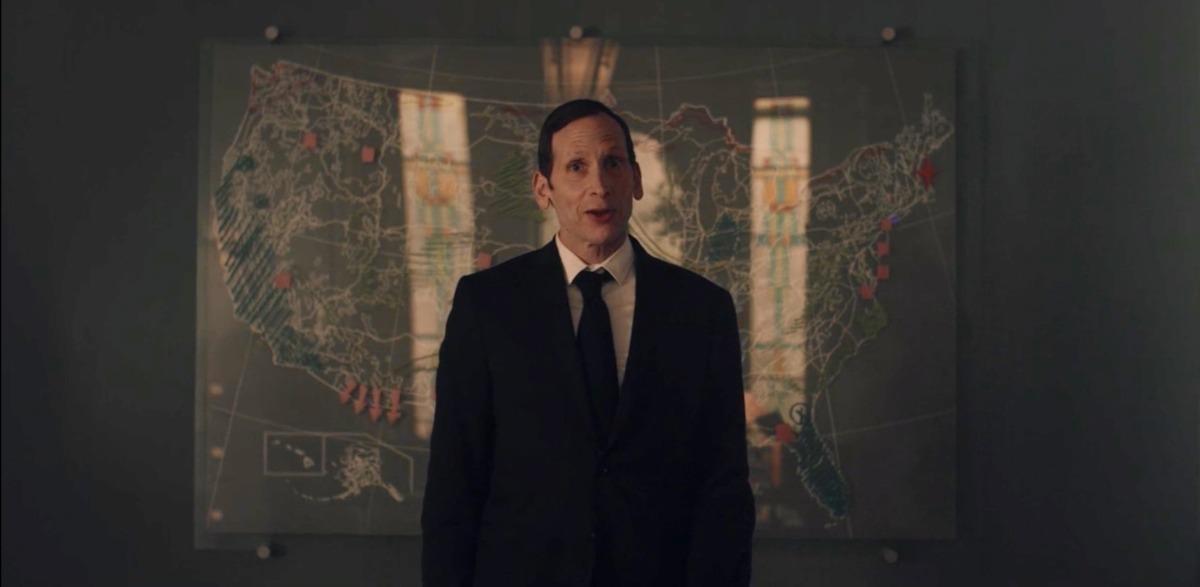 Article continues below advertisement
Aunt Lydia may have a hand in taking down Commander Putnam.
When Aunt Lydia learns that Esther is pregnant, you can see the gears turning in her head. The doctor informs Aunt Lydia that Esther is three weeks along, which aligns with the date Esther met Commander Putnam and was forced to be in a room alone with him. When Aunt Lydia visits with Esther in private, Esther tells her what happened.
And Aunt Lydia, as pious as she is, clearly wants to go to bat for Esther, just as she has done for Janine. It's likely because of Aunt Lydia's unwillingness to stand down with Commander Lawrence that Putnam is killed for his crime.
Watch The Handmaid's Tale on Wednesdays on Hulu.