Sigourney Weaver Embraces Her Inner Child in 'Avatar: The Way of Water'
Despite her character's fate in 'Avatar,' actress Sigourney Weaver is somehow returning to the sci-fi franchise for 'Avatar: The Way of Water.'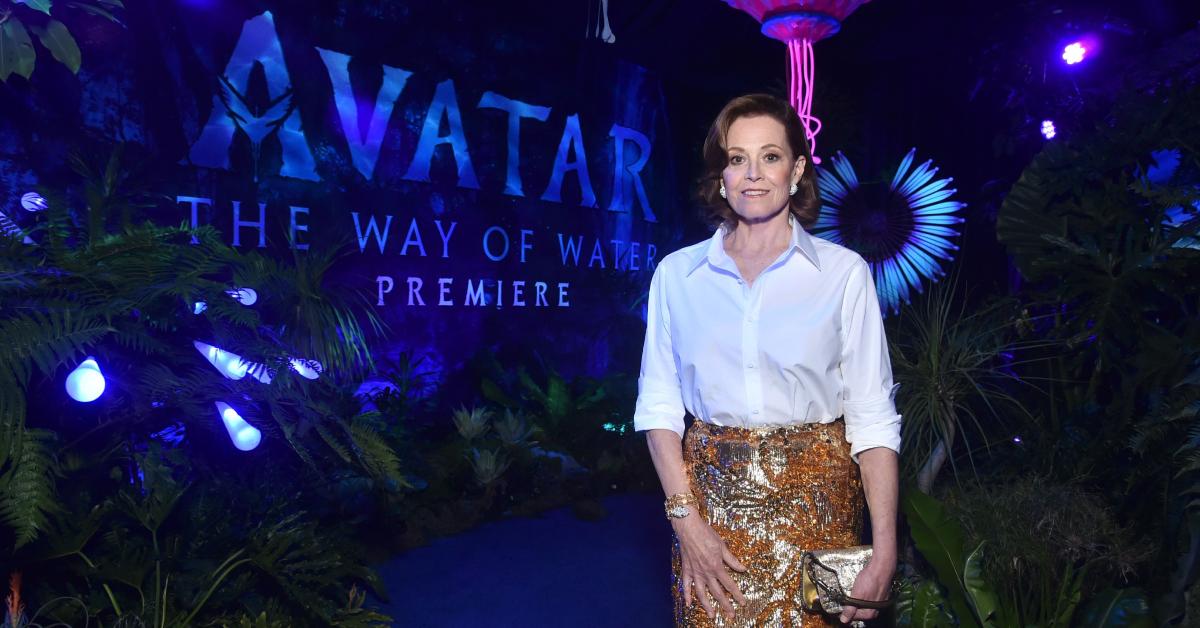 Spoiler alert: This article contains spoilers for the 2009 sci-fi film Avatar.
Sigourney Weaver is heading back to Pandora for James Cameron's long-awaited film Avatar: The Way of Water, and fans have questions. For those who may have forgotten, the award-winning actress starred as Dr. Grace Augustine — an exobiologist and head of the Avatar Program — in 2009's Avatar. She eventually takes the side of the Na'vi, which leads to her tragic death at the hands of Colonel Miles Quaritch (Stephen Lang).
Article continues below advertisement
After it was announced that the 73-year-old actress would return to the beloved sci-fi franchise, we had a hard time wrapping our heads around the idea — as we said before, her character is dead, so how is Sigourney Weaver in Avatar 2? Let's investigate.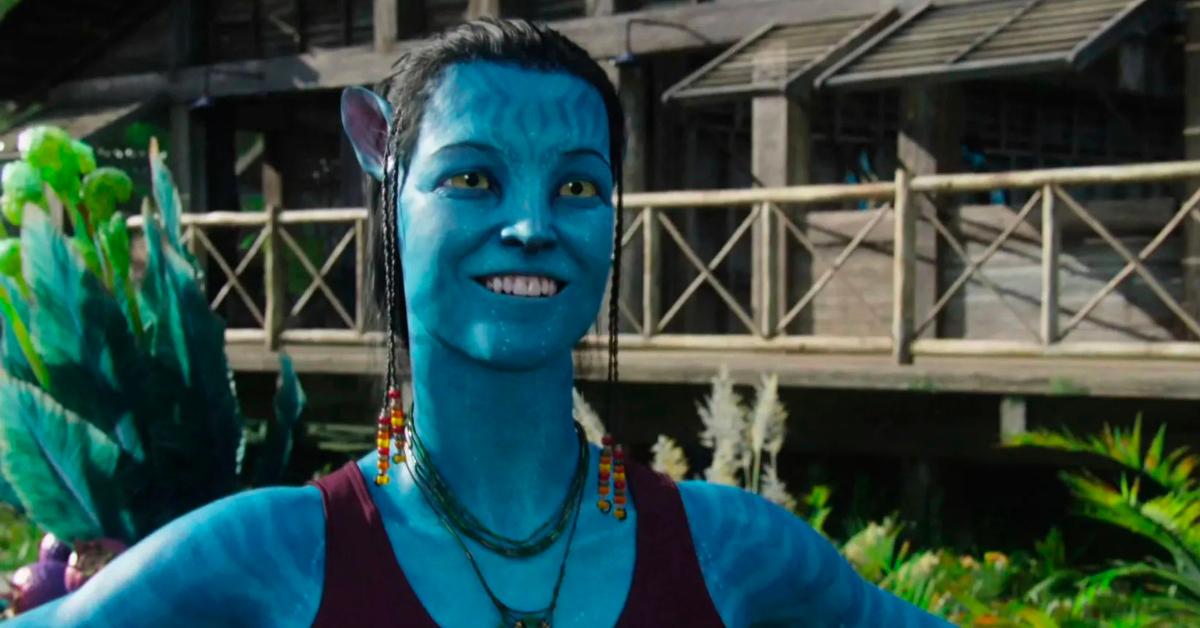 Article continues below advertisement
How is Sigourney Weaver in 'Avatar 2'?
In July 2022, Empire revealed that Sigourney Weaver would return for the sequels as an entirely new character. The outlet added that the Golden Globe winner will take on the role of Kiri, a young Na'vi who just so happens to be the adoptive teenage daughter of Jake (Sam Worthington) and Neytiri (Zoe Saldaña).
We don't know about you, but we are shocked that Sigourney Weaver will play a teenager in Avatar: The Way of Water. On the other hand, the New Yorker told Empire that this opportunity allowed her to embrace her inner child (we love that for her).
Article continues below advertisement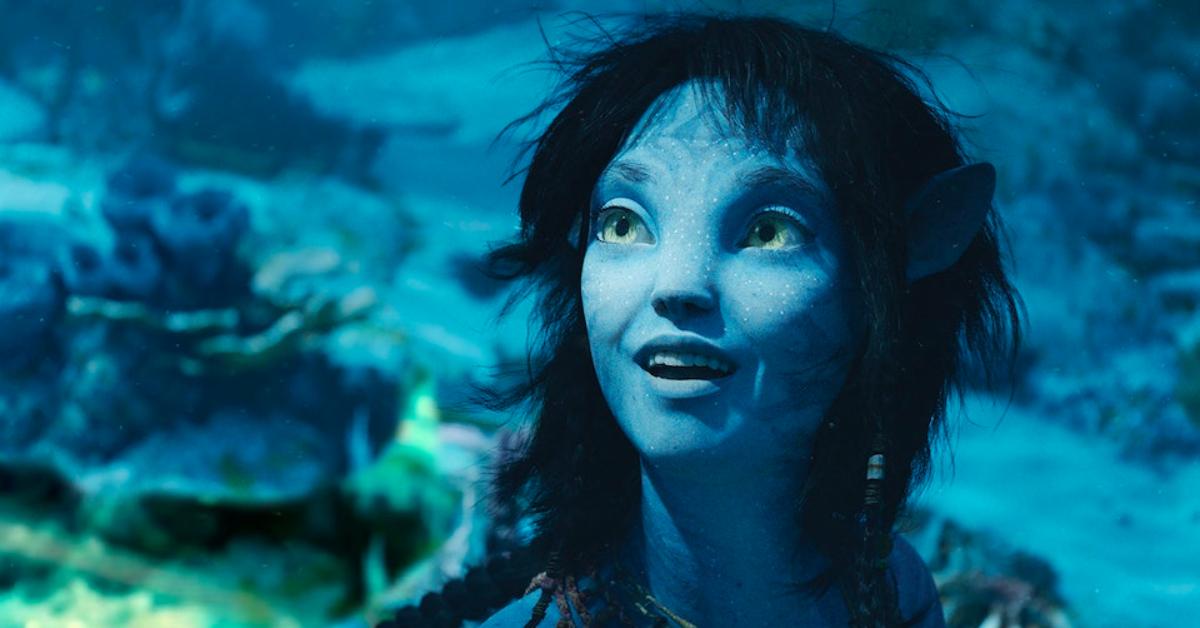 "I think we all pretty much remember what we were feeling as adolescents," Sigourney told the outlet. "I certainly do. I was 5'10" or 5'11" when I was 11. I felt strongly that Kiri would feel awkward a lot of the time. She's searching for who she is. I was thrilled to be given that challenge by [writer-director James Cameron]."
Article continues below advertisement
James Cameron added that it was a massive acting challenge, stating, "We're gonna have a 60-something actor playing a character [decades younger than] her actual biological age. [Sigourney] thought it was all kinds of fun."
To prepare for the role, Sigourney worked with a group of teen girls to channel some youthful energy, and the results were outstanding, according to the filmmaker. "Sigourney just became younger," James said. "She looked younger, she had more energy, and she never quite stepped out of Kiri for our whole capture period."
"She had a glow on her face and lightness in her step and a fun spirit," he recalled.
Article continues below advertisement
Sigourney Weaver and the rest of the 'Avatar 2' cast learned how to free dive.
While filming for Avatar: The Way of Water, most of the cast learned how to free dive and filmed scenes underwater, including Sigourney. In doing so, she and franchise newcomer Kate Winslet set records for holding their breath underwater — Kate held hers for seven minutes, while Sigourney held her breath for six and a half minutes ... talk about iconic.
"I think it was a huge surprise," Sigourney told Entertainment Tonight. "It is an acquired talent."
She added that the entire cast worked with a trainer who teaches Navy Seals, noting that "the whole idea was quite challenging" for everyone. "We had to spend long days underwater. So, when I watched the film, I was astonished by how comfortable we looked in that element."
Avatar: The Way of Water hits theaters on Dec. 16, 2022.