Folks Are Making Bank With Gifts on TikTok Live — How Much Are They Really Worth?
How much are gifts workth on TikTok Live? Content creators can make a killing off of these generous financial donations made during their streams.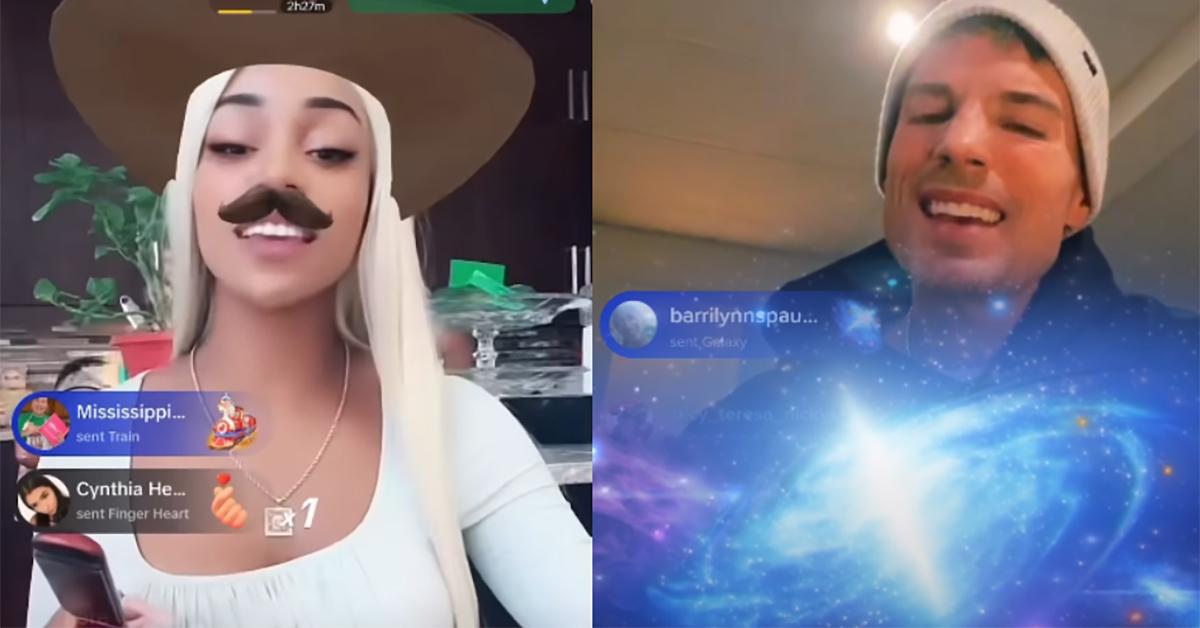 The process of making money on the internet has evolved considerably over these past couple of decades. The advent of YouTube allowed folks to gain popularity and even monetize their antics whether they were playing video games or even coming up with silly meme-fodder sketches. In later years, folks went from making money reacting to YouTube videos to folks making money from reacting to people reacting to YouTube videos. These monetization options unavoidably found their way to platforms like TikTok.
Article continues below advertisement
You'd be hard-pressed these days to find a social media platform that doesn't allow people to make money as influencers or online brand ambassadors, and TikTok is no exception. In fact, people have been making some serious money with their TikTok Live streams while doing some of the oddest things. Of course, that cash comes in the form of Gifts. With people making a living off of TikTok Live Gifts, the question has got to be asked. How much are they actually worth?
Article continues below advertisement
How much are Gifts worth on TikTok Live?
In case you aren't aware, TikTok allows users to send their favorite content creators Gifts on their videos and Live streams. Gifts are virtual items that have actual dollar amounts attached to them. You can purchase them using Coins on TikTok, but these Coins have to be purchased with real money.
Having Coins on your account means that you can spend them on Gifts to offer a content creator. These items range from a simple Rose that costs one Coin, but items like animated Lions can cost nearly 30,000 coins.
These can be offered or even spammed on a person's TikTok Live and can then be translated into real money.
See, content creators can trade in their Gifts for virtual Diamonds. From there, they can be exchanged for some real cash in your bank account.
Article continues below advertisement
People have been making some serious money with these Gifts being offered. Reportedly, content creator Pinkydoll makes over $7000 per TikTok live whenever she puts on one of her bizarre NPC streams.
Article continues below advertisement
How do you buy TikTok Gifts?
Gifts can only be purchased with in-app Coins. Similarly, bundles of Coins can be purchased on the app itself. For example, 70 Coins cost about $0.74. 350 Coins costs $3.70. You can even purchase over 17,500 Coins for nearly $200.
In your Me tab, press the three dots in the top right-hand corner. Press the Balance tab and hit Recharge. There, you'll be able to purchase as many Coins as you want to go toward TikTok Gifts. Note that you must be at least 18 or older to purchase Coins.
What is the most expensive TikTok Gift?
Gifts are an odd but effective way to earn money via TikTok, and there are a bunch of different Gifts that one can receive. Of course, the bigger the gift, the more Coins (and subsequently, actual money) it costs.
As of this writing, the most expensive Gift for TikTok Live is a Universe, which reportedly clocks in at over $34,999 Coins. That works out to over $525.
Article continues below advertisement
Tipping content creators on TikTok certainly isn't a bad idea, even if they're getting paid to do some of the strangest things.