The Master Ball in 'Pokémon GO' Has a Perfect Catch Rate — Here's How to Get One
The Master Ball is finally available in 'Pokémon GO,' and it's just as powerful as you'd expect. And yes, you can hold more than one Master Ball in the game.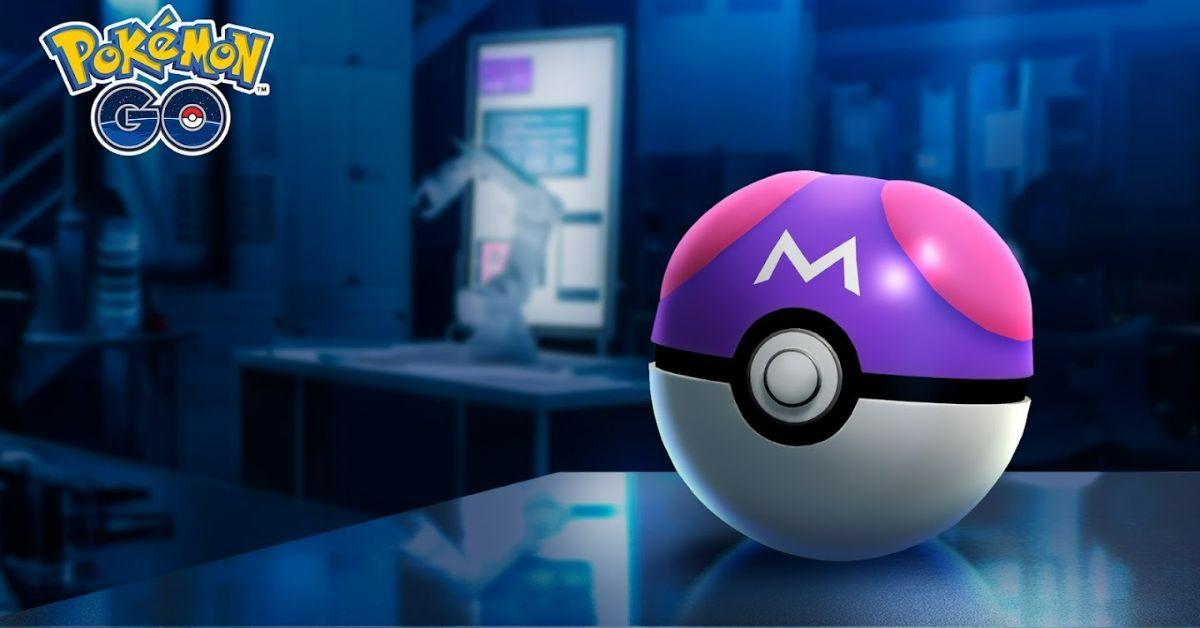 At long last, Pokémon GO has added the Master Ball. This useful gadget has been a staple in the series for years, but it's only now finding its way to the mobile spin-off game.
However, the new item is incredibly rare, and there aren't many opportunities to add it to your inventory. Here's how to get a Master Ball in Pokémon GO.
Article continues below advertisement
How to get a Master Ball in 'Pokémon GO'.
The Master Ball was added to the game at the end of May, and the first-ever way to obtain the item in Pokémon GO is to work through the Season 10 Let's Go Special Research objectives. Unfortunately, the season ended on June 1 — but as long as you logged in and started the Let's Go research event, you'll still have access to all the objectives until they're completed.
Article continues below advertisement
If you weren't able to start the Special Research task in time, it seems that Niantic has plans to make the Master Ball pretty readily available, as there's yet another opportunity introduced this September. The Timed Investigation: Master Ball gives players yet another chance at getting the item, but there are a lot of hoops to jump through first.
For now, here's a look at the tasks you'll need to complete to unlock a Master Ball as part of the Season 10 Special Research:
Catch 25 Pokémon.
Defeat three Team GO Grunts.
Make three Excellent Throws.
Evolve five Pokémon.
Battle in a Gym three times.
Complete all five steps, and you'll be rewarded with a single Master Ball.
Article continues below advertisement
If you weren't able to get a Master Ball the first time around, the September Timed Research has a series of challenges you can complete to get another Master Ball. Here are all of the requirements for the Timed Investigation to obtain a Master Ball:
Catch 1,000 Pokémon
Win 60 raids
Hatch 30 eggs
Catch 100 different species of Pokémon
Make 120 Excellent Throws
Complete 150 Field Research Tasks
Explore 50 km
Spin 300 PokéStops
Earn 100,000 XP
Earn 100,000 Stardust
Article continues below advertisement
Can you have more than one Master Ball in 'Pokémon GO'?
Traditionally, a trainer cannot hold more than one Master Ball through a single playthrough — each mainline Pokémon game has only ever featured a single ball for the trainer to obtain, usually close to the end of their playthrough. Thankfully, players who already have a Master Ball are not barred from obtaining a second one through these research tasks.
Article continues below advertisement
At this time, it's not clear if there's a limit to how many Master Balls you can hold at one time, though if you haven't yet used your first one, you're safe to complete the Timed Research to get a second.
When should I use the Master Ball?
Since Master Balls are incredibly rare, you'll want to save it for when you encounter a very rare Pokémon. Not only does it have a 100% capture rate, but it's impossible to miss a throw and waste the item. In other words, using the Master Ball guarantees that the Pokémon on your screen will join your collection.
Ideally, you'll want to use the Master Ball when encountering a Shiny or Legendary Pokémon, as these aren't easy to find in the wild. Conversely, you won't want to use the item when interacting with common Pokémon or one that's already in your collection (though many have for comedic purposes). We'd recommend putting together a short list of your favorite, most powerful Pokémon that you've yet to catch, then only taking out the Master Ball when you see these creatures.