Inside the 'How to Lose a Guy in 10 Days' Fashion Process as the Rom-Com Turns 20
One of the more common rom-com movie tropes is the battle of the sexes, resulting in the film's two main characters falling in love at the end. In 2003's How to Lose a Guy in 10 Days, the plot centers that premise around Kate Hudson and Matthew McConaughey.
Kate and Matthew starred in the comedy as Andie Anderson and Benjamin Barry. Benjamin, a handsome advertising executive and playboy, makes a bet with his colleagues and friends that he can get any woman to fall in love with him in just 10 days.
Article continues below advertisement
In a stroke of luck, the woman selected is Andie, New York's go-to "How-to" columnist. But what Benjamin doesn't realize is that, while Andie instantly falls for his charm, she's also using him for her upcoming column, "How to Lose a Guy in 10 Days."
Unless you didn't get around to watching the movie within the last 20 years (what have you been doing?), you already know that Andie and Ben end up together. However, their chaotic road includes laughter, mishaps, and gag-worthy fashion. In honor of the film's 20th anniversary, we're breaking down some of the movie's iconic styles, including that yellow dress.
Article continues below advertisement
The costume team of 'How to Lose a Guy in 10 Days' planned Kate Hudson's hair around the iconic yellow dress.
As Andie, Kate Hudson played a columnist in New York City, working for one of the fasting-growing women's magazines. To look the part, she often wore stylish, form-fitting clothes to work and events. However, none of her looks were as legendary as the dress that stopped Benjamin in his tracks.
In a pivotal scene, Andie attends Benjamin's advertising gala, where she discovers that he's been playing her. While giving a bold rendition of "You're So Vain" to her "Bennie Boo-Boo," Andie dazzles in a yellow formal dress with a plunging neckline and open back.
Kate's hair was tailored perfectly to accompany the elegant gown. When it came time to style her hair, stylist Kathryn Blondell said her simplistic approach was an intentional way to keep the attention on the dress.
"We didn't want to overpower the dress, so I pulled her hair back in a knot at the base of her neck and left some small loose pieces in the front," Kathryn l told InStyle in 2003, per CNN.
Article continues below advertisement
The 'How to Lose a Guy in 10 Days' dress was designed exclusively for the film.
Andie's yellow dress has become embedded in movie lovers' brains within the last two decades. Unfortunately, the gown's image must live on in our memories, as there's no way to buy it for yourself.
"You know what? I have no idea where that dress is!" Kate told Elle in March 2021. "I know it was Carolina Herrera, and our amazing costume designer designed the dress with Carolina's team. I do not know where it is, but I feel like we should find it!"
Article continues below advertisement
The dress wasn't the most expensive costume piece in 'How to Lose a Guy in 10 Days.'
Although Andie's yellow dress in How to Lose a Guy in 10 Days is nearly impossible to buy, it isn't the most glamorous piece in the film. At Ben's gala, Andie was lent a stunning yellow diamond necklace to accompany her dress.
Costume designer Karen Patch felt the yellow "Isadora" diamond perfectly fit Andie's look. The Harry Winston piece was so expensive, it required round-the-clock security during filming.
"The security guards that you see on camera are real security guards [from] Harry Winston. We had to hire these guys," director Donald Petrie explained to Vanity Fair in 2023. "If I said: 'OK, cut,' all the cast had to line up and turn in the jewels. They couldn't go to the bathroom with the jewels on. If you had to leave the set for any reason, you had to turn in your jewelry."
Article continues below advertisement
Legendary costume designer Karen Patch is responsible for Andie's most recreated looks.
Andie's necklace reportedly sold for $5 million after How to Lose a Guy in 10 Days was released. However, years later, its impact still resonates with fans, as do Andie's other stylish looks.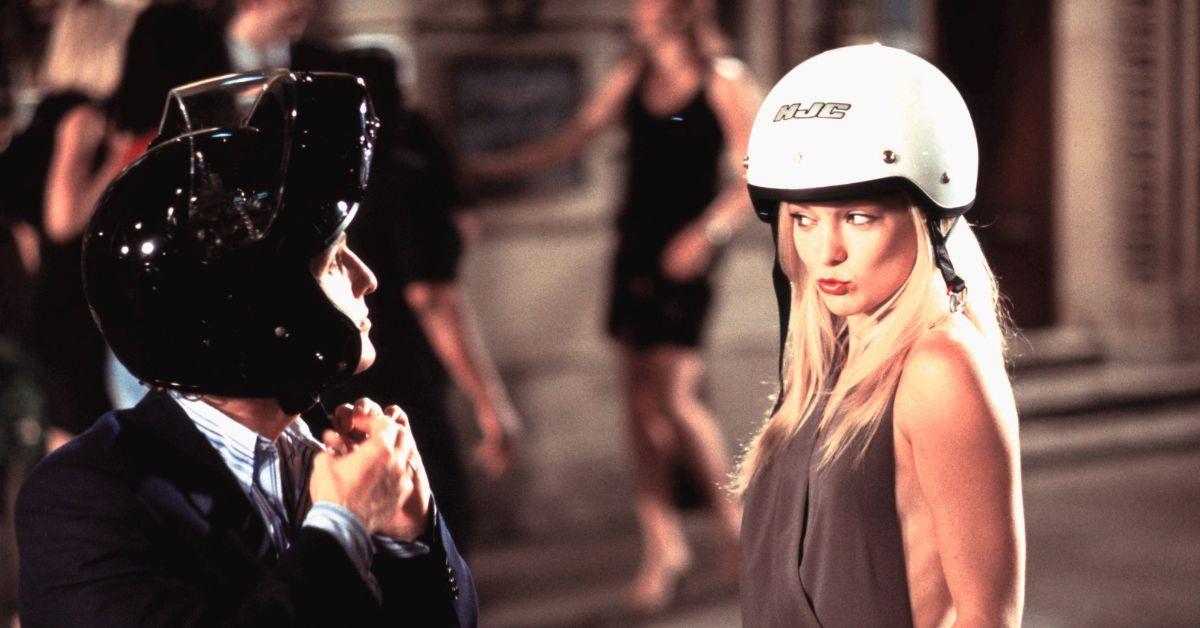 From her pencil skirts to her little black dress to her somehow still sexy sports jerseys, Andie oozed fashion and sex appeal in nearly every scene. Karen said she strategically used clothes she felt a woman like Andie would wear in NYC. She hired luxury designers like Y​​ves Saint Laurent, Prada, Marni, Narciso Rodriguez, Marc Jacobs, Jimmy Choo, and Prada to achieve her vision.
"I wanted to use various designers to make it more real, as opposed to me designing them," Karen explained to InStyle in 2003.
Article continues below advertisement
Kate Hudson shadowed Anna Wintour for her role in 'How to Lose a Guy in 10 Days.'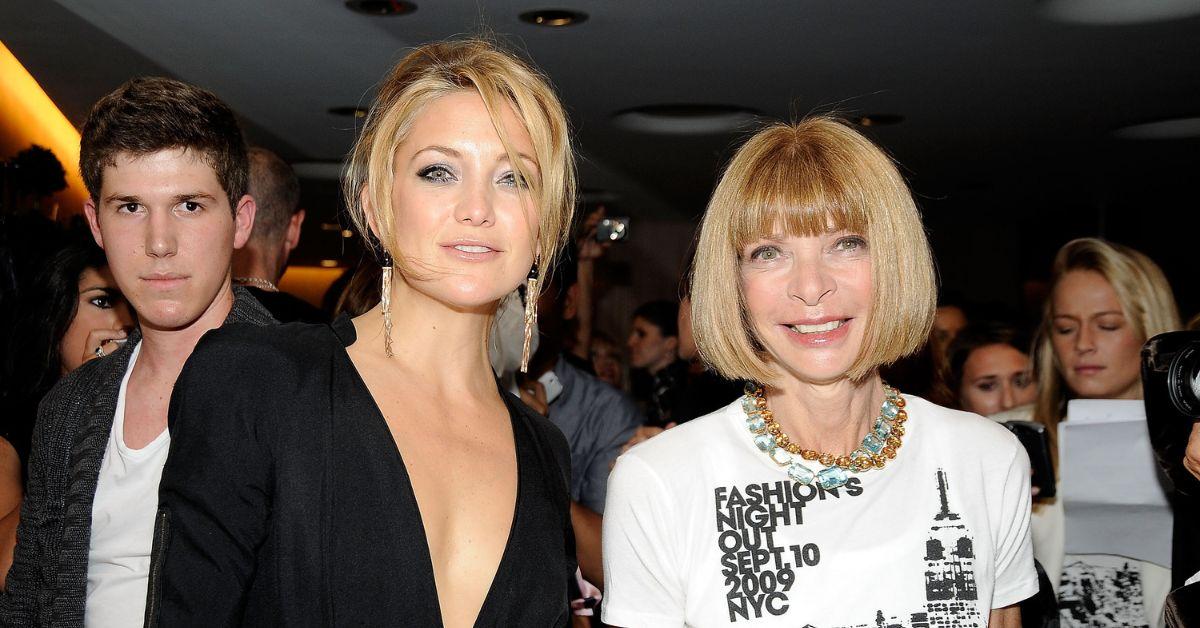 Kate also delved more into the mind of a New York City writer by going to one of the fashion world's most renowned sources. She told Entertainment Weekly in 2003 that she asked to shadow Vogue's editor-in-chief Anna Wintour and read up on several real advice columns.
"I tore out all of these how-tos in Cosmo and Glamour," Kate explained to the outlet. "Those are the kind of things that I skip over."
Kate's studying paid off, as movie fans are still quoting How to Lose a Guy in 10 Days today. In December 2022, Kate told Entertainment Tonight she still gets recognized for the film by "these young girls like 18, 19." The yellow dress scene also made its rounds on TikTok in 2022.