"She Has No Excuse for Not Working" — Husband Wants Wife to Go Back to Work
A husband says he wants his wife to go back to work now that she's no longer caring for their daughter. The internet sided with the husband.
Being a stay-at-home mom (SAHM) is arguably one of the toughest jobs known to man, er ... woman. When you're not doing dishes or picking up around the house, you're cleaning yogurt out of your child's hair or trying to deter them away from licking an unidentified object (I know from experience). Sure, the job can be rewarding, but it's also challenging and draining.
It's your job to maintain the household, ensure all the child's needs are met, and tend to your spouse/partner.
Article continues below advertisement
While one Reddit user had no qualms with letting his wife be a SAHM, the issue arose when she was relinquished of her childcare duties and wasn't contributing. Here's the backstory on why this husband says his wife has no excuse for not working and how the internet reacted.
Husband says his stay-at-home wife should go back to work now that their child is in daycare.
Reddit user @Puzzleheaded-Kale987 took to the "AITA" thread to find out if his actions were ethical or out of line. It all started after the couple decided to send their daughter to daycare. The Reddit user says he and his wife, who welcomed their child about two years ago, initially agreed that she would be a SAHM since his income was enough to support them.
Article continues below advertisement
During that time, she cared for their child during the day and they split household chores. "That is how it was in my family growing up and I find cleaning and cooking relaxing," @Puzzleheaded-Kale987 writes.
But, after his wife began getting overwhelmed by her responsibilities, the two agreed they would utilize the childcare benefits his employer offered and send their daughter to daycare. To make things even easier on his wife, the daycare was located inside the office building her husband worked out of so dropping her off and picking her up was no big chore for him.
Article continues below advertisement
After getting their daughter settled in daycare, @Puzzleheaded-Kale987 says his wife "has not done much with her day since." The two are still dividing chores, but her responsibilities end there. After taking notice of this, the Reddit user says he asked his wife when she planned on going back to work.
Naturally, this sparked an argument. While she argued that his "coworkers' wives get to stay home and do nothing," he countered her claim by pointing out that they cheat on their wives. While he later clarified that he was not implying that he would cheat, he merely wanted his wife to know "the life she is envying is not all sunshine and rainbows."
Article continues below advertisement
Most Redditors agreed that a SAHM who is no longer caring for their child should go back to work.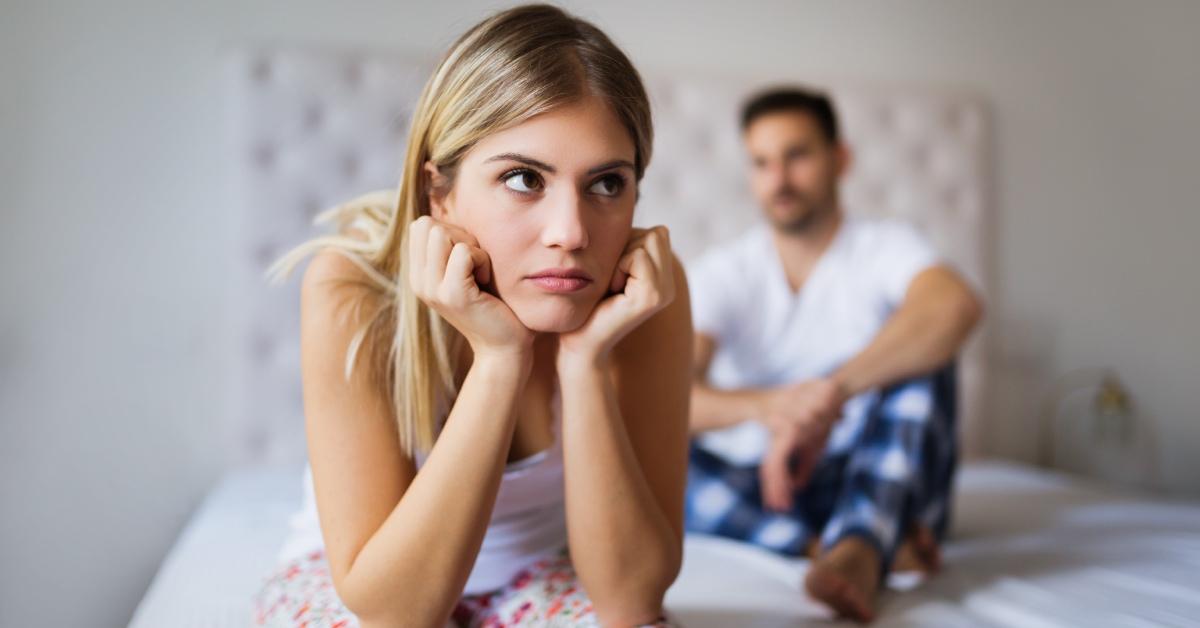 While some users were quick to slam @Puzzleheaded-Kale987 for sliding in the cheating comment, we all know amid a heated argument, things come out wrong.
That aside, @Puzzleheaded-Kale987 seems to only want his wife to contribute more seeing that she no longer has to care for their child. And the general consensus is that most commentators agreed with him.
Article continues below advertisement
One user wrote, "NTA: Basically all your wife is saying is 'I'm a married woman so I don't have to work and it's a man's job to provide.'" Another chimed in, "Her saying that your coworkers wives don't have to work … that's her saying the quiet part out loud. She didn't want to be a SAHM, she just wanted to SAH."
Article continues below advertisement
While some did bring the Redditor's wife's mental and physical health to question, he later added that his wife says "she is fine." Here's what a few others had to say.
Article continues below advertisement
As someone who has done the SAHM thing, it seems as though this Redditor may have a valid argument based on the context he provided. The fact is, it just isn't practical anymore to have one person (be it a husband or wife) take on more than 50 percent of the responsibility that goes into caring for a home and family.