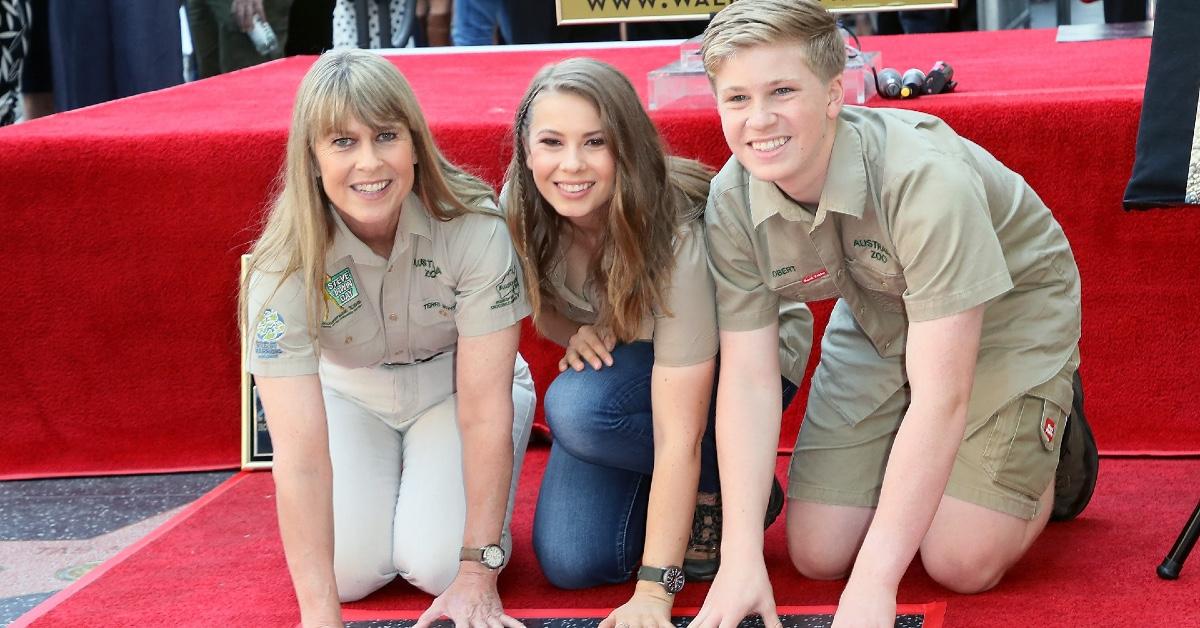 Crikey! The Irwin Family's Combined Net Worth Just Might Surprise You
Through his legacy of environmentalism and appreciation for every animal (yes, even the scary ones), Steve Irwin has remained an inspiration to all who knew him. Now, his family is carrying on that legacy — and they have been since his untimely death in 2006. With the Irwin family managing Australia Zoo and starring in numerous television shows, fans have started to wonder what the Irwin family net worth is.
Let's take a closer look at the Crikey! It's the Irwins family.
Article continues below advertisement
What is the Irwin family's net worth?
Steve wasn't the only member of the family to host television shows, and eldest daughter Bindi Irwin has followed right in his footsteps.
While technically Bindi made her first television appearance at the age of 2 on her dad's show Crocodile Hunter Diaries, Bindi has been hosting shows since 2007. Between My Daddy, Steve Irwin; Bindi The Jungle Girl; Bindi's Bootcamp; and even the movie Free Willy: Escape from Pirate's Cove, Bindi has racked up a serious resume.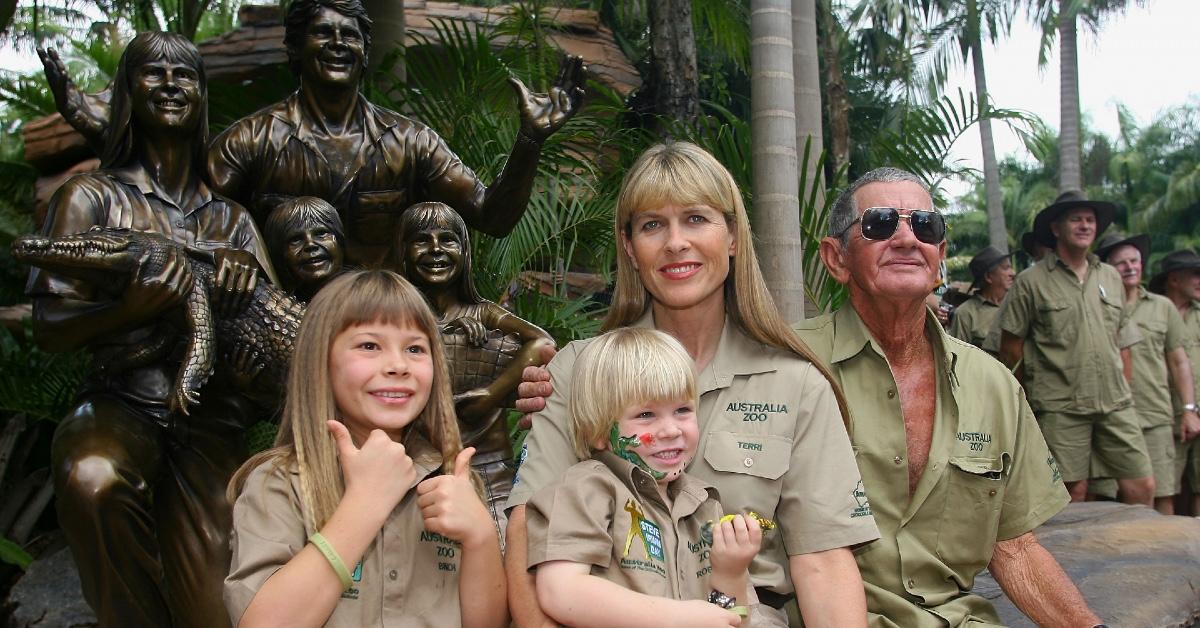 Article continues below advertisement
While her brother Robert Irwin hasn't been as involved in the television scene due to his young age, the whole family has gotten involved with Crikey! It's the Irwins, which features the Australia Zoo as a whole. The show has been running since 2018, but CelebrityNetWorth.com revealed that at present, Bindi and Robert's net worths are about $3 million apiece! That's a collective $6 million for both Irwin kids.
Article continues below advertisement
Now, factoring in Terri, who does own Australia Zoo and has been in far more television shows and films (notably, The Crocodile Hunter, Croc Files, and Crocodile Hunter Diaries), it was estimated by TheWealthRecord.com that Terri is worth $80 million in 2021. All together, the Irwin family is worth a whopping $86 million!
Where can fans watch 'Crikey! It's the Irwins' Season 3?
On May 28, 2020, it was announced that the show had been renewed for a third season. Between the second and third season, a television special called "Life in Lockdown" aired, highlighting how the Australia Zoo was handling the coronavirus pandemic. There was also a television special titled "Bindi's Wedding," which featured Bindi's marriage to Chandler Powell, her longtime boyfriend and American environmentalist. Both specials aired in 2020.
Article continues below advertisement
Now, Season 3 of Crikey! It's the Irwins has started to air exclusively on DiscoveryPlus, with the first episode of the season airing on Feb. 7, 2021, after the Puppy Bowl to entice viewers. The third season will cover topics such as Bindi's pregnancy and the historic Australia wildfires, which left many animals bereft and in need of care.
Article continues below advertisement
While it may be disappointing to fans that Crikey! It's the Irwins requires another pesky cable login to access, hopefully the continued success of the show will put it back on Animal Planet soon. Until then, maybe it's time to take a walk down memory lane (does anyone else remember when the Irwins were on The Wiggles?) and do a re-watch of all the Crocodile Hunter content.
Crikey! It's the Irwins airs new episodes on DiscoveryPlus every Sunday, or you can catch re-runs on Animal Planet.