With the Finale of 'Supergirl' Around the Corner, Fans Were Hoping to Never See Mon-El Again
As fans gear up to say goodbye to their favorite superhero show, they're also wondering if Chris Wood will be in Season 6 of 'Supergirl.' And yes, he will be.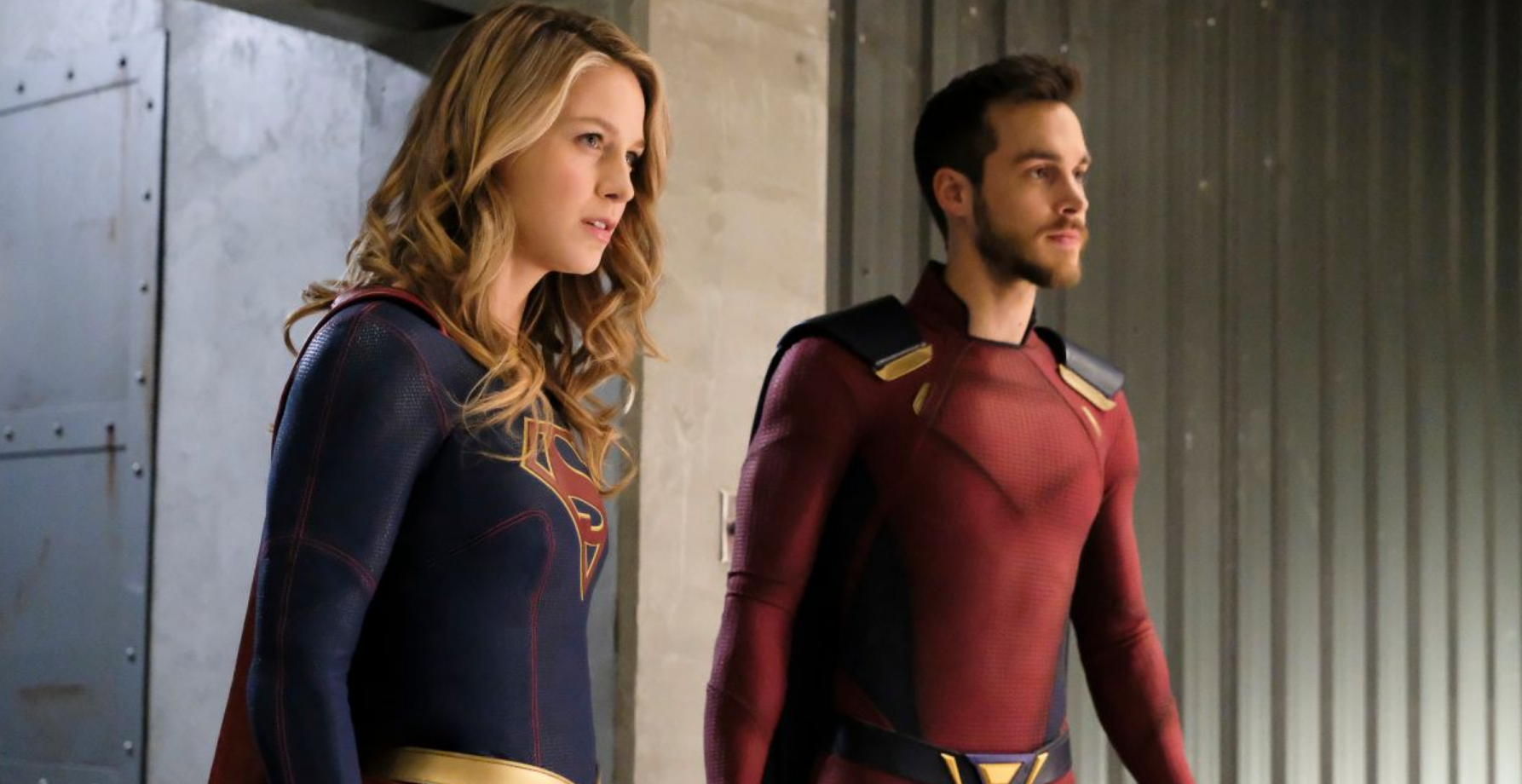 It's always hard to face the end of our favorite television show. But sometimes, it's exciting because we're ready to see how it all wraps up. For fans of Supergirl, Season 6 is the last of the series, and questions are coming up about what to expect.
Some are curious if Chris Wood, who plays Mon-El, will be reprising his role. And many of those fans are upset to hear that he is returning. Here's why.
Article continues below advertisement
Is Chris Wood in Season 6 of 'Supergirl'?
Supergirl, aka Kara Danvers, has been a huge favorite for fans who have loved getting to immerse themselves in the DC universe along with shows like The Flash, Arrow, and Superman & Lois. But even the best-loved shows have to come to an end sometime. And the time is now for Supergirl.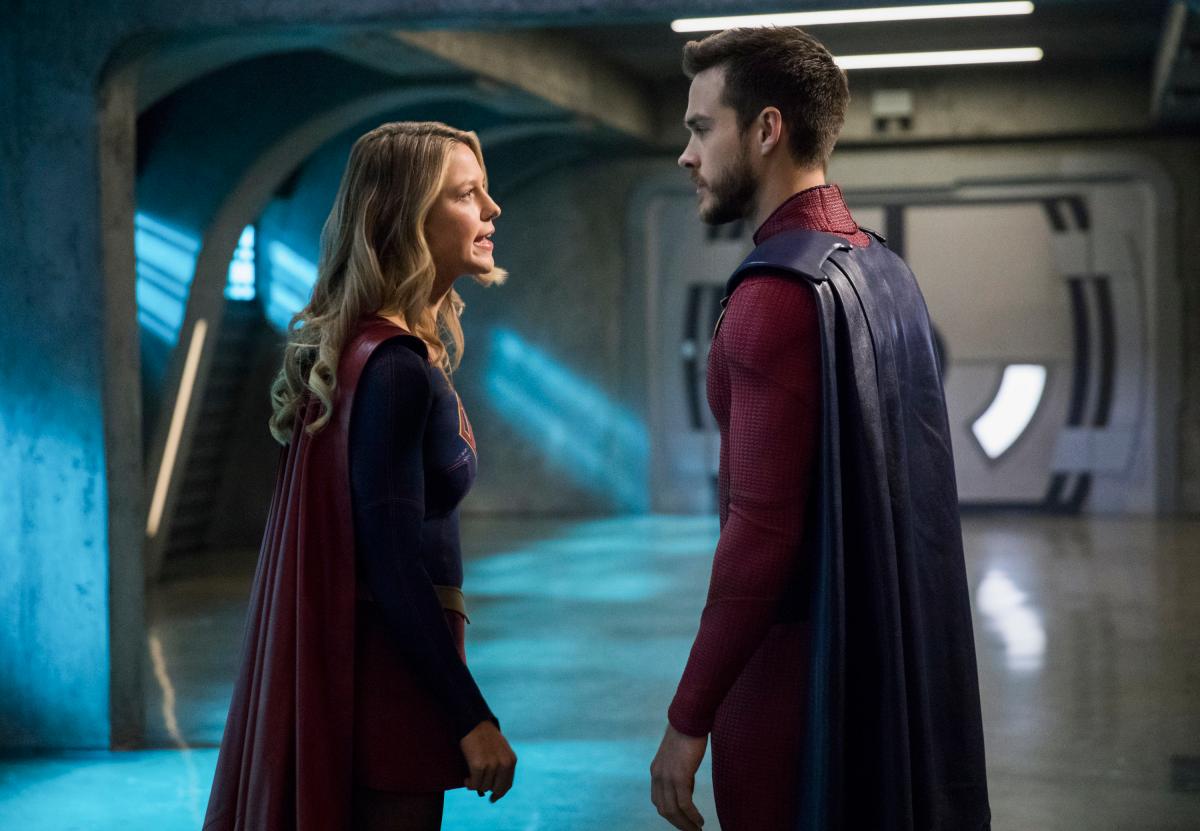 Article continues below advertisement
It was announced earlier that Season 6 would be the show's final. We'd have to say goodbye to Supergirl (Melissa Benoist), Alex Danvers (Chyler Leigh), Lena Luthor (Katie McGrath), and the rest of the cast.
While it will be exciting to see how the storyline's going to end at the end of Supergirl, it's not going to be easy to not have the show to tune into each week.
Even still, with the finale just around the corner, fans hope they're in for a good send-off. Showrunners Robert Rovner and Jessica Queller have been hard at work to deliver a memorable finale with some familiar characters.
Article continues below advertisement
Earlier in 2021, the showrunners spoke with TVLine and revealed they were focused on bringing some familiar faces back in time for the final episode. At the time, they weren't able to say if Chris Wood was going to reprise his role of Mon-El. However, that now seems to be exactly what will happen.
Article continues below advertisement
As a refresher, Mon-El was last seen during the show's 100th episode, which happened in Season 5, Episode 13. And while he was an interesting character, he wasn't exactly overwhelmingly well-loved by fans.
Article continues below advertisement
He was one of those polarizing ones, where we had to look past his super toxic behavior to see why Kara might have wanted to spend time with him. Throughout the second season, Kara grew closer with Mon-El and they expressed romantic interest with each other.
Currently (and perhaps as always), the fandom is divided, with some believing that the show is bringing back Mon-El because Kara and the prince are endgame, while others are hoping Kara will end up with someone else. In particular, fans of the ship Supercorp believe that Kara would have a better ending with Lena Luthor (Katie McGrath).
Article continues below advertisement
Of course, the actor behind Mon-El, Chris, is married in real life to the actor behind Supergirl, Melissa Benoist. So, while he may play a character in the show that makes us uneasy, the two seem clearly in love. And they recently welcomed their first child together, a little boy named Huxley Robert Wood.
Article continues below advertisement
When previously told by an interviewer, "Nobody wants that," in regards to Mon-El returning to the show, CW chief Mark Pedowitz replied that he would. "I am a big fan of Chris Wood and Melissa [Benoist], and they get along great," he said. "And you know what, it's the right way to tell a story." The comment of "the right way to tell a story" seemingly hints that the story at hand is the long-term love story of Kara and Mon-El, which (sadly for some fans) may just mean that the two are indeed endgame.
Could Supercorp really come to fruition? Or is the CW committing yet another of their trademark queerbaiting catastrophes? Or will Mon-El really be the perfect match for Kara in the end?
Supergirl airs Tuesdays at 9 p.m. EST on the CW. The series finale will air on the CW as a two-hour event on Nov. 9.