Christina Haack's New Tennessee Home Fills Her Heart With "So Much Joy"
Is Christina Haack moving to Tennessee? Learn more about the 'Christina on the Coast' host's new life with her kids in the Volunteer State.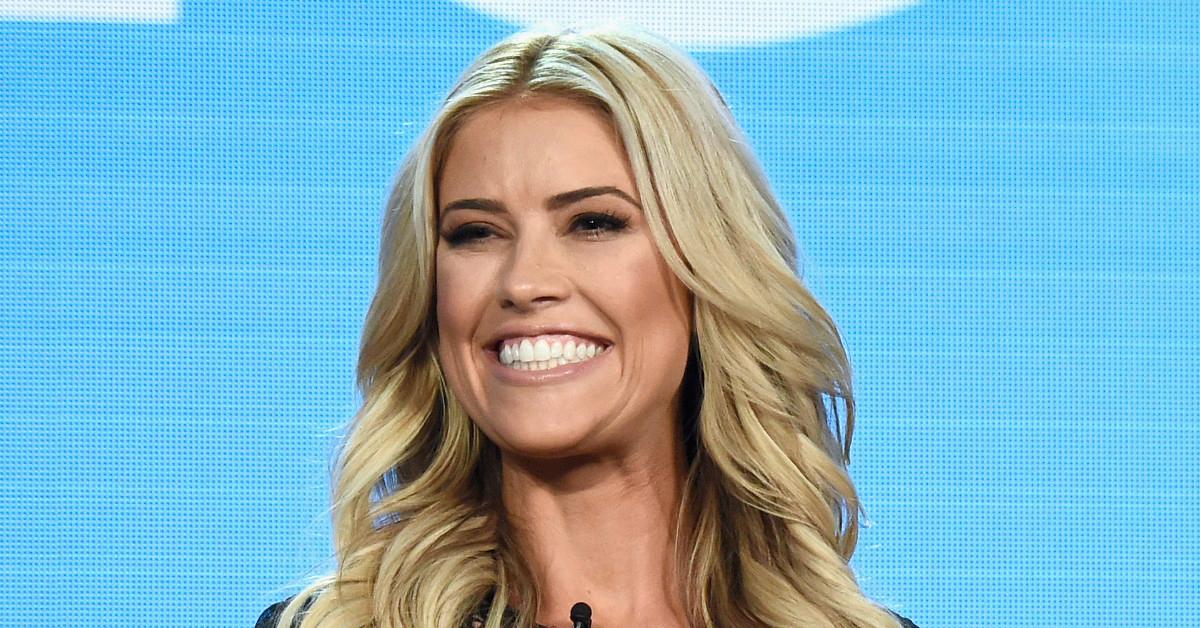 For an HGTV series called Christina on the Coast, the show has certainly been spending a lot of time in the middle of the United States. So naturally, viewers are wondering: Is Christina Haack moving to Tennessee?
Article continues below advertisement
The short answer is no — the newly single TV star isn't giving up her Southern California life. She just bought a vacation home in Tennessee, and so far, she has been loving her time in the Volunteer State.
Christina Haack "fell in love" with Tennessee in October.
As Christina told People this May, she "fell in love" with Tennessee last October, when she and two of her kids — daughter Taylor and son Brayden, her children with first husband Tarek El Moussa — traveled there to visit a friend, nutritionist Cara Clark.
Article continues below advertisement
For that first trip, Christina stayed at A&E Farm, a vacation rental situated on 10 acres about 30 miles south of Nashville, Tenn.
"Tennessee is gorgeous and the people out there are so nice," Christina observed. "Being out there on all that land reminded me of my favorite childhood memories, which were staying summers on my grandparents' farm. I felt so carefree and loved taking out their quads and hanging with my cousins on all the land."
She bought her Tennessee house around New Year's.
Christina checked out real estate in Tennessee this past New Year's Eve as she made another trip to visit Cara, and it didn't take long for them to find Christina's next property.
"This insanely beautiful modern farmhouse had been on the market one day, so we went and saw it, and I immediately fell in love and made an offer," she told People. "It's on 23 acres, super private, and has everything I could imagine and more."
Article continues below advertisement
According to Dirt, Christina paid $2.5 million for the house, which sits on 24 acres in Franklin, Tenn. The house, built in 2017, boasts about 5,000 square feet of living space, garage space for four cars, a swimming pool, and a wraparound porch.
And the Flip or Flop star took her kids to the new digs in April after closing the deal. "Taking all the family there for Easter, doing an egg hunt in the woods and riding around on our Rzr [ATV], laughing, and having fun filled my heart with so much joy," she explained to People.
Article continues below advertisement
Christina isn't moving to Tennessee full-time.
A representative for Christina told People that the Flip or Flop star — who is based in Newport Beach, Calif. — will use the Tennessee property as a vacation home and does not intend to move there full-time.
In fact, in a recent Christina on the Coast episode, Christina — who recently broke up with second husband Ant Anstead — said the Tennessee excursions will be "a yearly thing" as she and her kids prowled around a farm.
"The kids are having the best time, and I'm just able to relax and turn off everything, all the noise," she added.
Christina on the Coast airs Thursdays at 9 p.m. ET on HGTV.