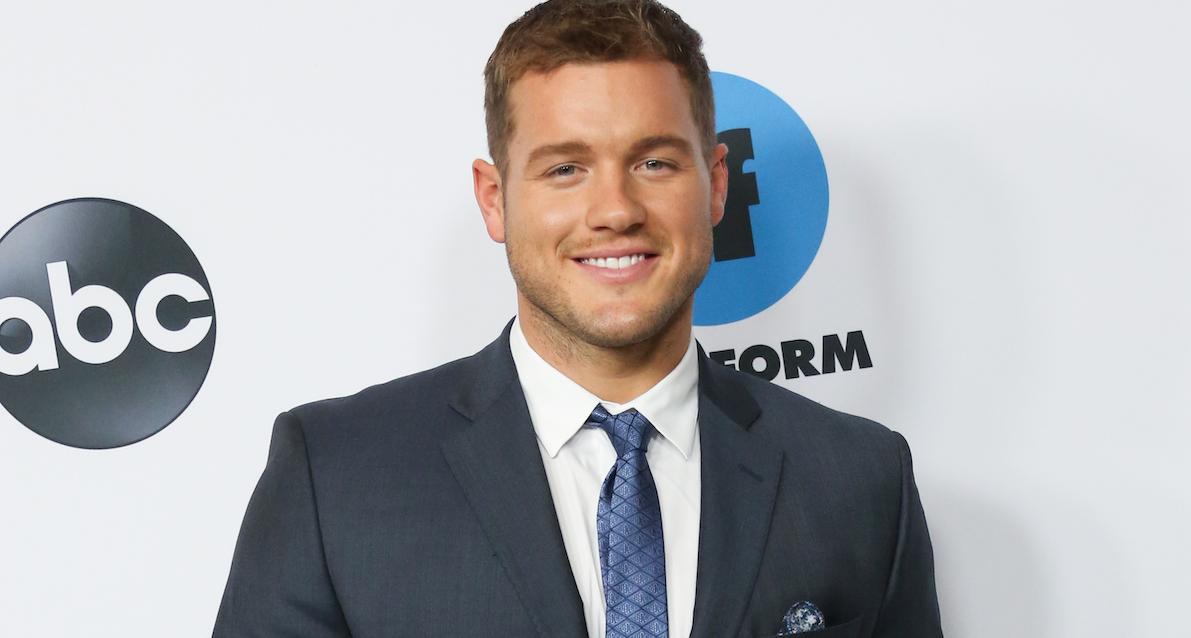 Is 'Bachelor' Colton Underwood Still a Virgin? (SPOILERS)
Article continues below advertisement
The former NFL star was ready to spend the night with one (or all three) remaining ladies on The Bachelor — and Colton even admitted to being ready to lose his virginity in the Fantasy Suite. If he was in love, of course.
"There's no secret with my virginity, it's something that I don't have mapped out, I don't plan or have a picture-perfect time where I'm going to lose it," he told Chris Harrison on the show. "I think the moment you start planning things out, you're doing yourself a disservice because you think it's going to go one way and it can change. If I feel like I'm in love, I could see it happening. One hundred percent. "
Article continues below advertisement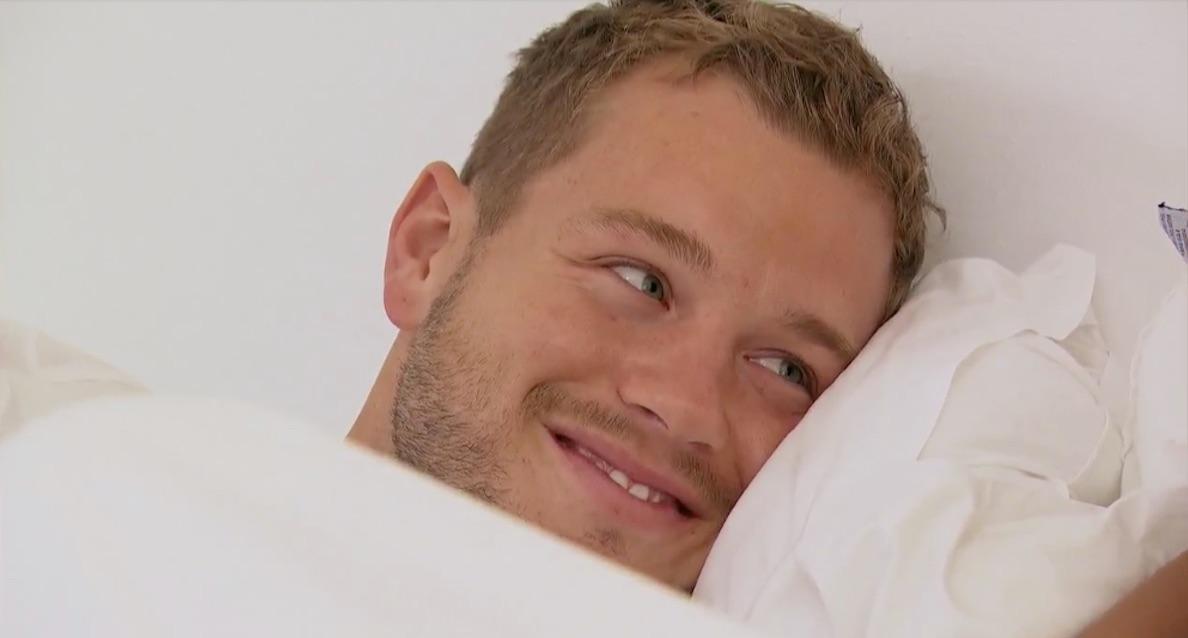 So, did Colton lose his virginity in the Fantasy Suite? 
Unlike Ashley I., Colton did not lose his virginity in a Fantasy Suite filled with hamburgers and champagne. Although he did spend the night with Tayshia Adams, she revealed that nothing happened beneath the sheets.
"Last night was new territory for us... it was interesting," Tayshia told cameras. "Going into the Fantasy Suite I could pick up on how nervous he was. I want to be supportive and not influence him in any way, so we didn't have the physical intimacy that I wanted, but I got to see him for who he truly is and it just validated my feelings for him."
Article continues below advertisement
Colton, 26, also admitted he wasn't ready to seal the deal with Tayshia, adding, "She's an incredible person, and spending more time with her on another level was great, but I knew that I wasn't ready to take the next step with her."
Next up: Cassie Randolph. Colton admitted to cameras that Cassie, 23, was the one after their one-on-one date — but the blonde beauty did not feel the same way, especially after her dad made a surprise appearance and urged her to leave the competition if she was not completely in love with Colton.
And spoiler alert: she did, which prompted a heartbroken Colton to rip off his mic and jump a six-foot fence to get away from cameras and host Chris Harrison.
Article continues below advertisement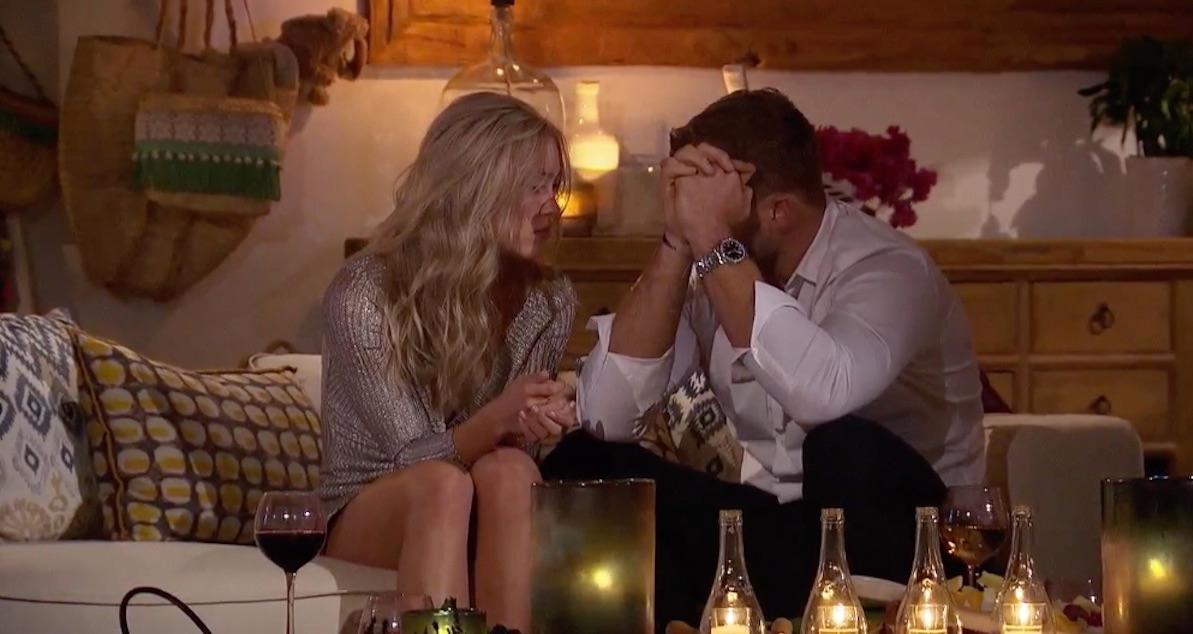 So, it's pretty safe to say that Colton will not be losing his virginity on his season of The Bachelor.
"F--k all of this," Colton said. "I'm done. I'm done with this."
Article continues below advertisement
Is Colton still a virgin? (SPOILERS)
On the Women Tell All episode, former contestant Sydney Lotuaco wastes no time addressing the elephant in the room.
"Are you still a virgin?" Sydney asks Colton in front of the studio audience. And while we'll have to wait for his answer, Colton made it very clear on the show that he has gotten physical with a woman — even if he is technically still a virgin.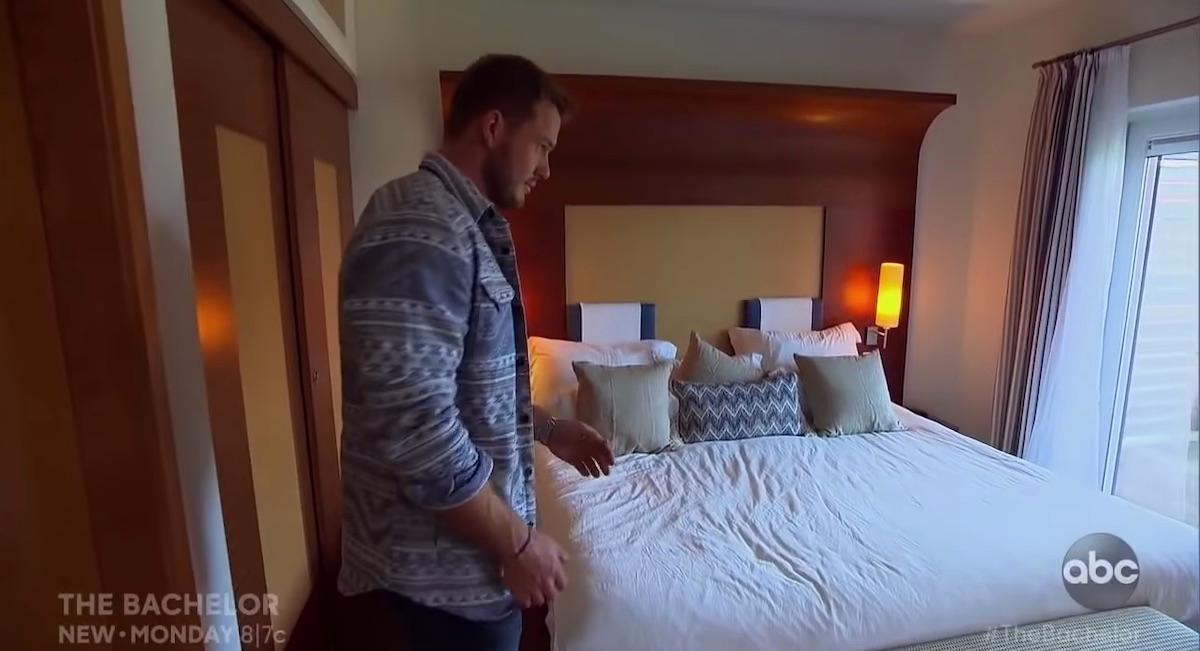 Article continues below advertisement
"Without getting into details, I've been very close," he admitted. "I've pretty much done... I'm experienced in other ways." Right, Colton.
Virgin or not, if you can't wait until the finale to find out if Cassie and Colton are still together, we got you covered. Watch The Bachelor finale Monday and Tuesday at 8 p.m. on ABC.