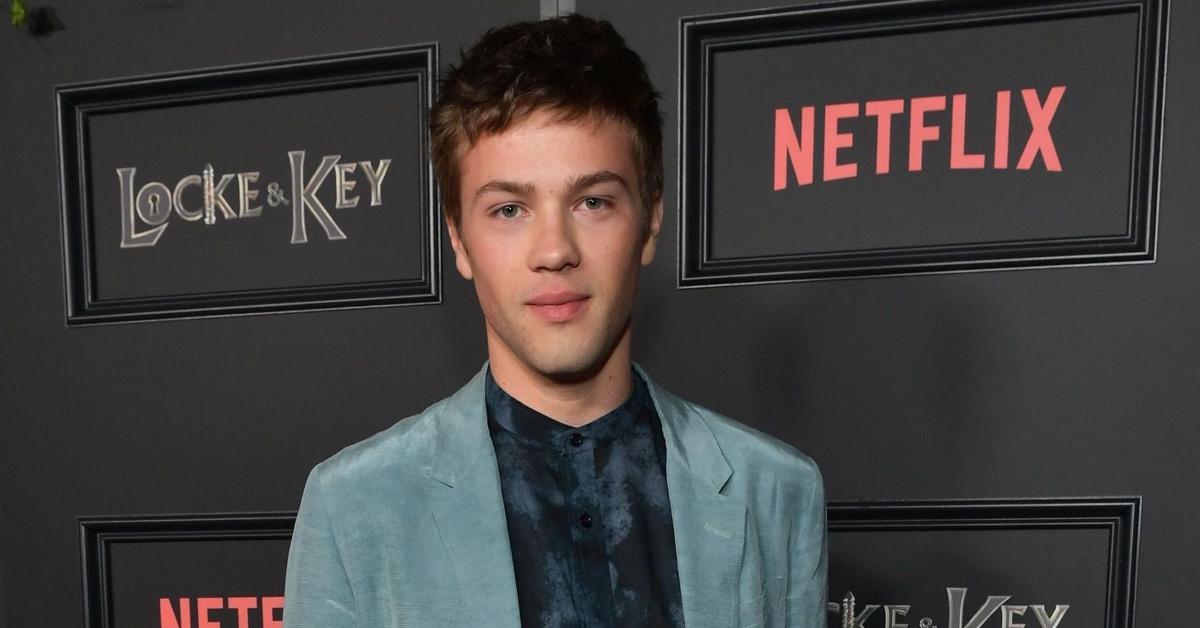 Tyler Leaves Matheson in the Season 2 Finale of 'Locke & Key' — Will He Ever Return?
What would you do if you accidentally killed your girlfriend all in the name of freeing her from a despicable demon? That's the problem Tyler Locke, Connor Jessup's character in Locke & Key, is about to face in Season 3. At the end of the Season 2 finale, Tyler heads out to Boston. So, is Connor Jessup leaving Locke & Key? Are we nearing the end of Tyler's storyline?
Article continues below advertisement
Some 'Locke & Key' fans are convinced that Connor Jessup is about to leave the show.
Netflix has yet to release further details about Season 3 of Locke & Key. As Connor suggested in an interview with Decider, however, Tyler's storyline has not reached its conclusion. As he teased, his character isn't just going to vanish into thin air.
"I don't think when he leaves at the end of Season 2 that his story is over," Connor said. "To me, it felt like a new chapter, but it didn't feel like a resolution. So, there's still more for Tyler."
What's more, as one of Emilia Jones's Instagram posts attests, Connor spent time on the set of Season 3 of Locke & Key.
Article continues below advertisement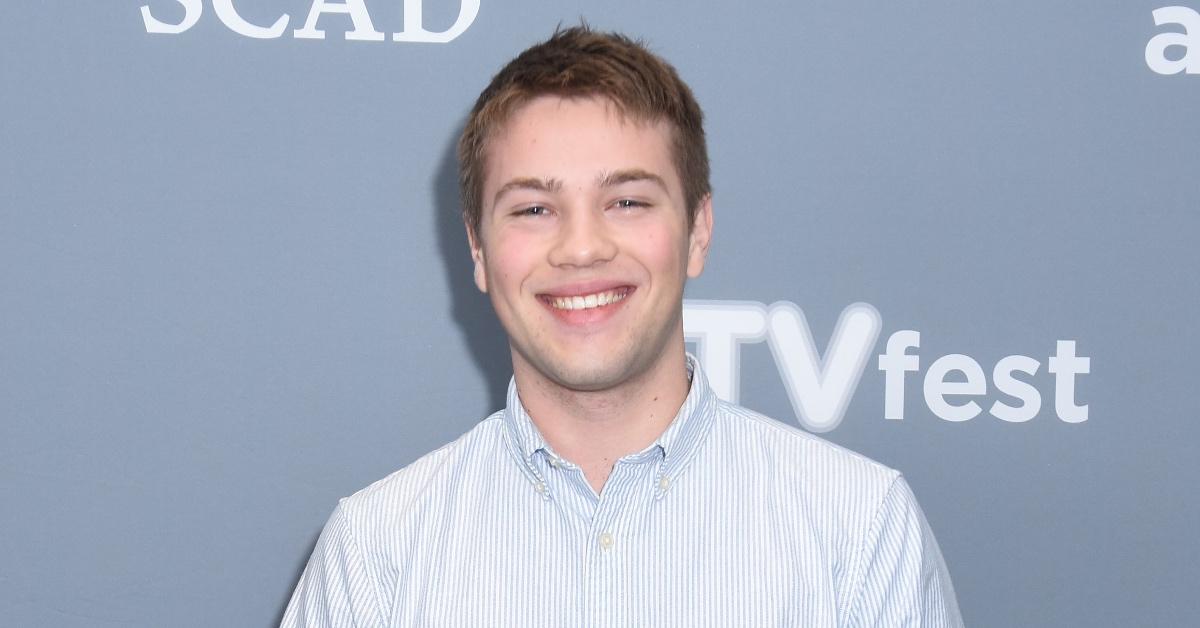 Season 2 of 'Locke & Key' was quite the rollercoaster ride for Tyler.
Season 2 marks a conflict-laden period for Tyler, who is grappling with the prospect of growing up and losing the ability to remember his adventures with Jackie (Genevieve Kang). In the second half of the season, Jackie gets swept up in Dodge's (Laysla De Oliveira) latest master plan.
Article continues below advertisement
Having forced Duncan (Aaron Ashmore) to create the Demon Key, Dodge successfully infects the soul of her unsuspecting victims with that of demons. In Season 2 Episode 9, Tyler teams up with Duncan to design the Alpha Key, his last ray of hope in the fight against the demon who set up shop inside Jackie's body. The impromptu exorcism turns out to be a flop. Tyler purges the demons, accidentally killing Jackie.
Article continues below advertisement
So, what will happen to Tyler Locke in Season 3 of 'Locke & Key'?
The Season 2 finale of Locke & Key wasn't very generous with Tyler either. He narrowly saves his sister, Kinsey (Emilia Jones), by stabbing Dodge with the Alpha Key. At the end of the episode, he hops into his car to drive away to Boston. Ready for a new start, he refuses to use the Memory Key. As such, he voluntarily destroys his memories of magic and of Jackie.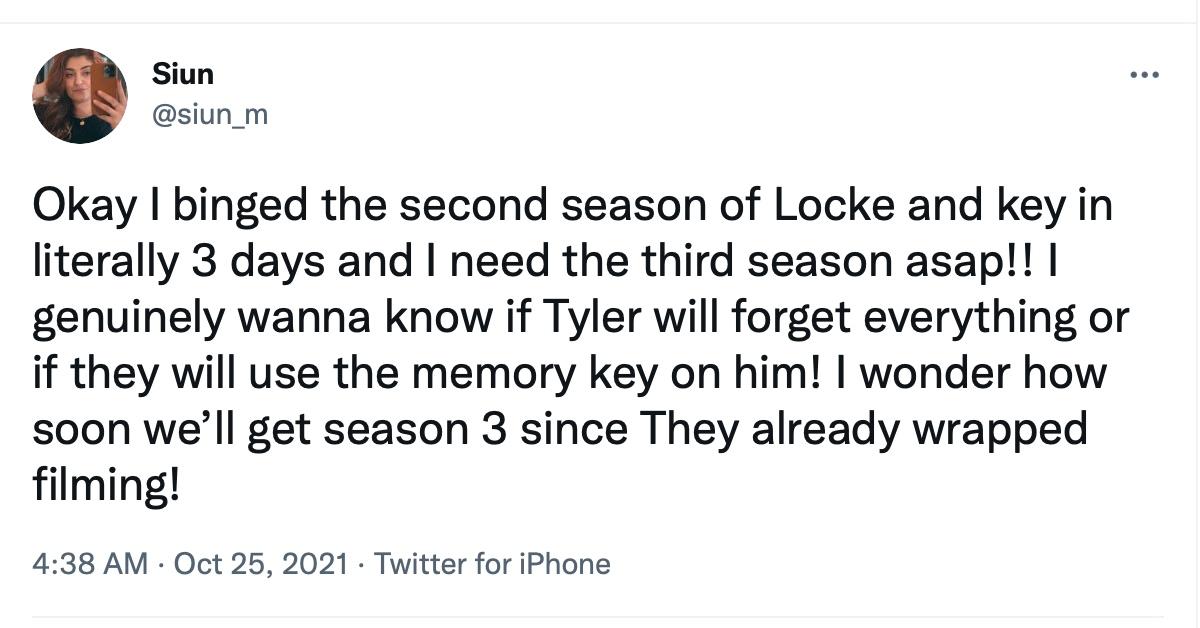 Article continues below advertisement
"He loses her and he has this enormous wound, and this enormous pain that enters his life, which in a way is similar to the pain of losing his dad," Connor told Decider. "It's like, it's a new wound, but it's also a reopening of an older, emotional wound, and … in that moment, he can't live with that, and that he can't bear the thought of that weighing on him forever."
What does the future hold for Tyler? There's only one way to find out. Stream Seasons 1 and 2 of Locke & Key on Netflix; hopefully Season 3 is coming soon.