Hideo Kojima's New Game Lists 'Death Stranding 2' as a Working Title, Because Why Not?
Is 'Death Stranding 2' confirmed? Hideo Kojima's new game mysteriously lists "Death Stranding 2" as a "working title" for the project.
It's 2016. Visionary game director Hideo Kojima takes the stage at E3 in his first appearance since his controversial departure from Konami. He greets his legions of fans with a game trailer featuring Norman Reedus of The Walking Dead fame. Norman is naked on a beach whilst cradling a baby as five mysterious figures float above a shoreline littered with dead sea creatures. He calls this game Death Stranding and leaves gamers to try and parse what any of that was supposed to mean.
Article continues below advertisement
Now it's 2022, three years after the celebrated launch of Death Stranding. Hideo Kojima takes the stage at the Game Awards and presents a new trailer. The game, currently titled DS2, conceivably depicts events that take place after the first Death Stranding. Yet in typical Kojima fashion, we can't even confidently call this game "Death Stranding 2" — so is the title confirmed? Here's everything we know so far about the continuation of Death Stranding.
Spoiler alert! This article contains plot details for Death Stranding.
Article continues below advertisement
Is 'Death Stranding 2' confirmed? A new trailer teases its continuation.
The first Death Stranding takes place in a post-apocalyptic United States after the arrival of otherworldly creatures decimates Earth. The story follows Sam Porter Bridges (Reedus), a courier who is tasked with delivering supplies to people around the country while hooking them up to a wireless communication network in an attempt to reconnect the world. The game also stars other high-profile celebrities like Léa Seydoux, Mads Mikkelsen, and Margaret Qualley, among others.
While the first game ends on a relatively positive note, the trailer for DS2 portends a very grim follow-up. In this cryptic preview, Sam's courier companion Fragile (Seydoux) cares for an infant in an underground bunker when she is attacked by unknown assailants. Amidst the chaos and the infant's mysterious disappearance, Fragile asks an aged Sam to join her crew and "start a new journey" with her.
Article continues below advertisement
Much like the original announcement trailer for Death Stranding, the DS2 reveal is distressingly light on details or explanations. What we know for sure is that along with the returning members of the cast — including that of voice actor Troy Baker — the game will also star actresses Elle Fanning and Shioli Kutsuna, the latter of whom is known for her role in Deadpool 2.
With the unveiling of DS2, Kojima fans are undoubtedly back in conspiracy theory mode. Let's try to break down the trailer.
Article continues below advertisement
Here are our conspiracy theories for 'DS2'.
The title of the game is already a point of contention. While most would reasonably call the game Death Stranding 2, Hideo Kojima (and his English interpreter) were very pointed in specifically calling this game "DS2" as opposed to using a full name. Even the official YouTube post for the trailer refers to the name "Death Stranding 2" as a "working title." It's a long shot, but this could easily be a sign that the game will have a very different title upon release.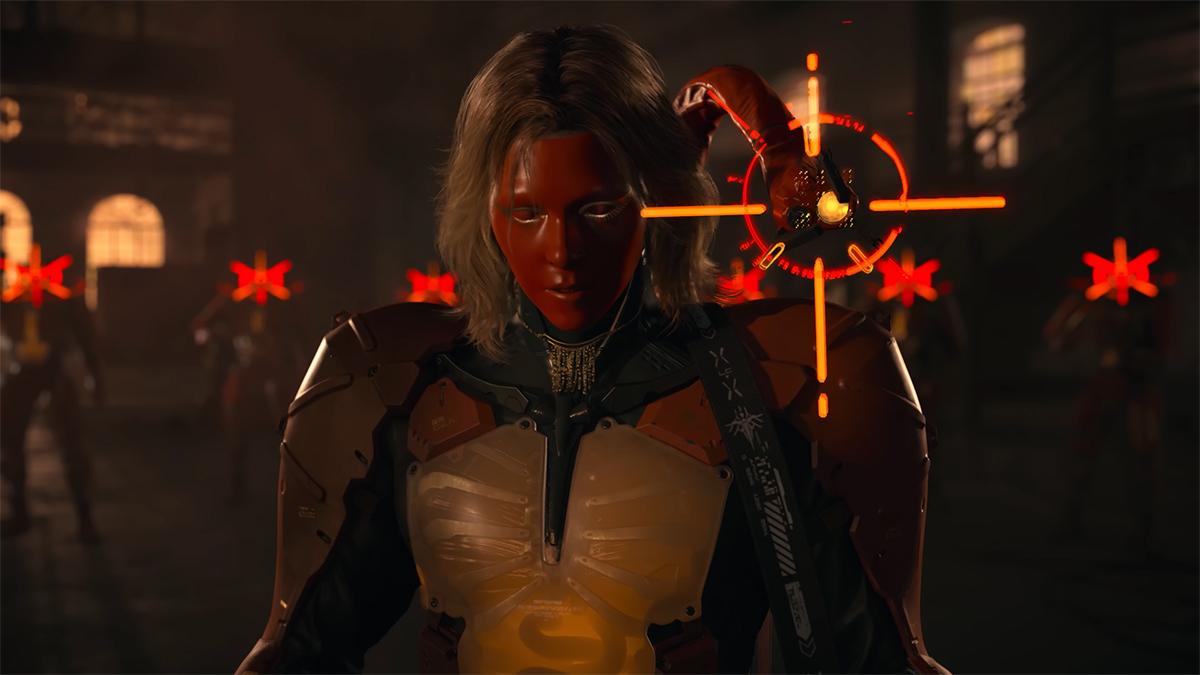 Article continues below advertisement
In terms of what the game could be about, we thankfully have the full context of the first Death Stranding game to help inform our new theories. For starters, fans have already guessed that the infant in the trailer is Louise, the baby in the first game who was once used as equipment before Sam took her in as his adoptive daughter. Her disappearance and inexplicable reappearance as an apparition later in the trailer may portend the evolution of BTs, the afterlife monsters of the first game.
The game also teases the possible return of primary antagonist Higgs (Baker), sporting a mechanical body while wearing a creepy red mask. Said mask looks strikingly similar to the face of Amelie Strand (Emily O'Brien), the woman who sacrificed herself at the end of the first game to stop an extinction event from destroying the world. This could mean that Higgs returns to finish Amelie's initial plan to extinguish the human race. The army of red-cloaked figures could also be his followers.
Article continues below advertisement
Finally, there's the new organization of "Drawbridge." In the first game, Sam worked for the UCA (United Cities of America) to deliver packages and connect people with each other. Now he's being asked to work for Drawbridge for a new and unknown purpose. If we think of a drawbridge as a structure that can both connect paths and cut them off, it may be safe to say that this new organization may have some ulterior motives.
The trailer also ends with the question, "Should we have connected?", confronting the whole point of the first game to connect people once more.
Whatever DS2 ends up being, we can already guess that it's going to be an even wilder ride than the first.
DS2 currently has no confirmed release schedule.