Hey, Why Isn't 'Enchanted' on Disney Plus?
Disney Plus subscribers hoping to watch the 2007 film might be disappointed to learn 'Enchanted' is not on Disney Plus. Here's why.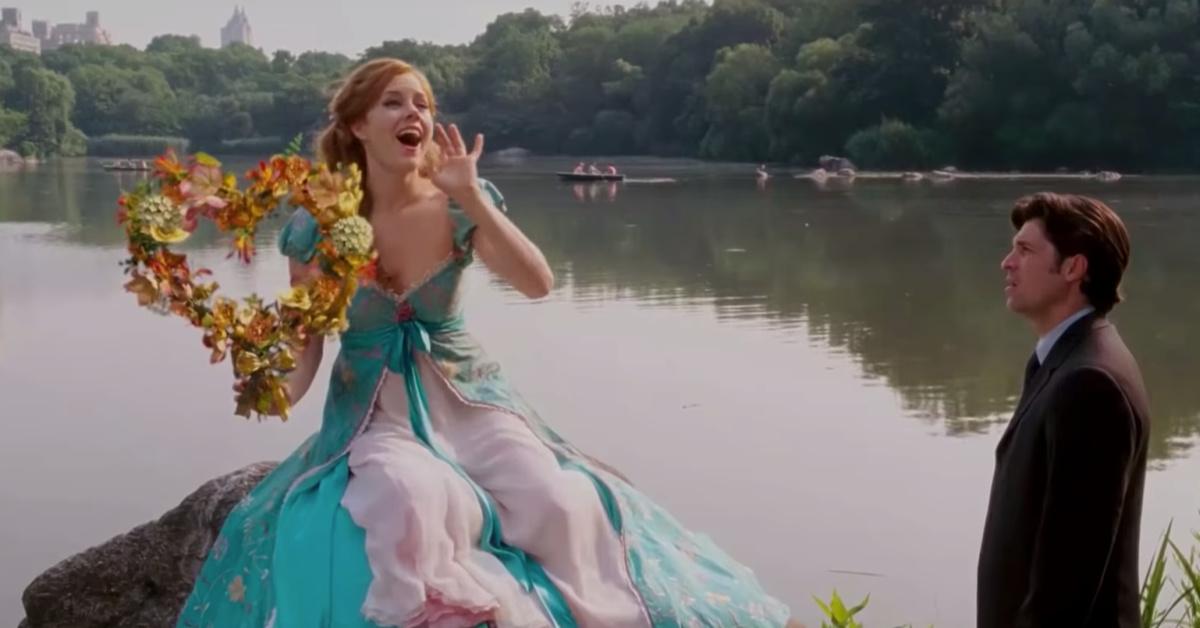 Signing up for Disney Plus certainly seems like the thing all the hardcore Disney fans should be doing. Unlimited access to all of your favorite Disney movies sounds almost too good to be true, right? Well, that's because it kind of is too good to be true. While the Disney Plus lineup features most of the movies you would expect to see there, some gaps definitely exist. The most recent one to come to our attention is Enchanted.
Article continues below advertisement
Is 'Enchanted' on Disney Plus?
If you feel like watching the Disney classic Enchanted, you better hope you have a copy of it on DVD or Blu-Ray, 'cause it's not on Disney Plus! In fact, Enchanted is one of the few films that actually isn't available to stream anywhere.
Most of the time, if a film is missing from the Disney Plus lineup — like Avengers: Infinity War, National Treasure, and Incredibles 2 are — it means that some other streaming service has the rights to that movie at that time, and it'll show up on Disney Plus later. (Those movies are all currently available on Netflix, btw.) When you look up those titles on Disney Plus, you'll usually see a date of when they'll be available to stream there.
Article continues below advertisement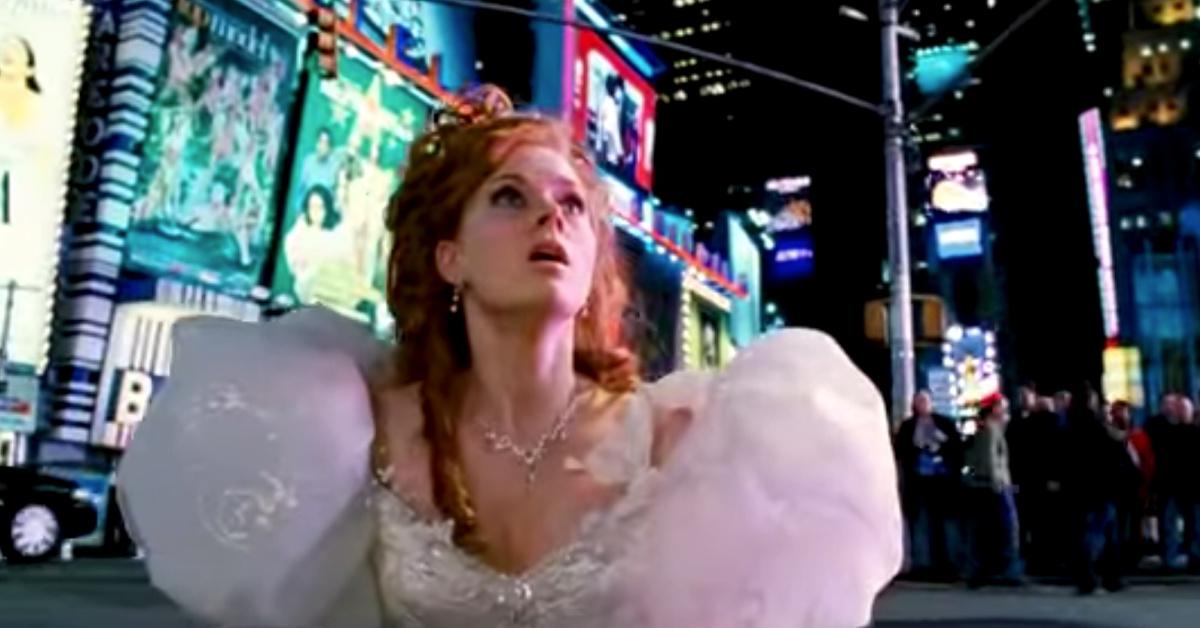 But when you look up Enchanted on Disney Plus, you just see...nothing. No promise of a future streaming date, no extras to tide you over in the meantime — it's like the movie doesn't exist. And don't bother looking for it on Netflix, Hulu, or HBO, either. You can currently stream it via Amazon Prime for a few bucks, but that's it.
Article continues below advertisement
'Enchanted' isn't the only Disney movie mysteriously missing from Disney Plus.
There's a whole slew of Disney movies that aren't on Disney Plus and are also unavailable to stream elsewhere (unavailable as part of a paid subscription, anyway). Air Bud, Angels in the Outfield, The Incredible Hulk, Penguins, Spider-Man: Homecoming, Spider-Man: Far From Home — all movies you'll have to pay individually to watch!
While there's a chance these movies may be available on Disney Plus eventually, there are no definite dates of when Disney Plus subscribers can expect them. So that basically means anyone who wants to watch Enchanted is just going to have to either be patient (maybe forever) or pay for it. Sorry to be the bearers of bad news! But now for some good news:
Article continues below advertisement
There's an 'Enchanted' sequel in the works!
According to Variety, an Enchanted sequel — entitled Disenchanted — is officially in pre-production. It will be directed by Adam Shankman, whose previous directing credits include Hairspray and A Walk to Remember. In fact, Adam is going to be quite busy these days, as he's also directing a sequel to Hocus Pocus.
The Hocus Pocus sequel will definitely be on Disney Plus, and we assume the same is true about Disenchanted. According to the Disenchanted IMDb page, the new movie takes place 10 years after the first one and stars Amy Adams, James Marsden, and Patrick Dempsey (score!). If we're really lucky, maybe we'll get Enchanted and the sequel on Disney Plus so we can watch them back to back! In the meantime, we guess we'll shell out the three bucks to rent Enchanted digitally. It's totally worth it.