Woman in Early 20s Wonders If She's Too Young for Marriage — Here's What the Internet Said
An engaged woman in her early 20s was facing criticism from her family for wanting to marry at her age, so she asked the internet to weigh in.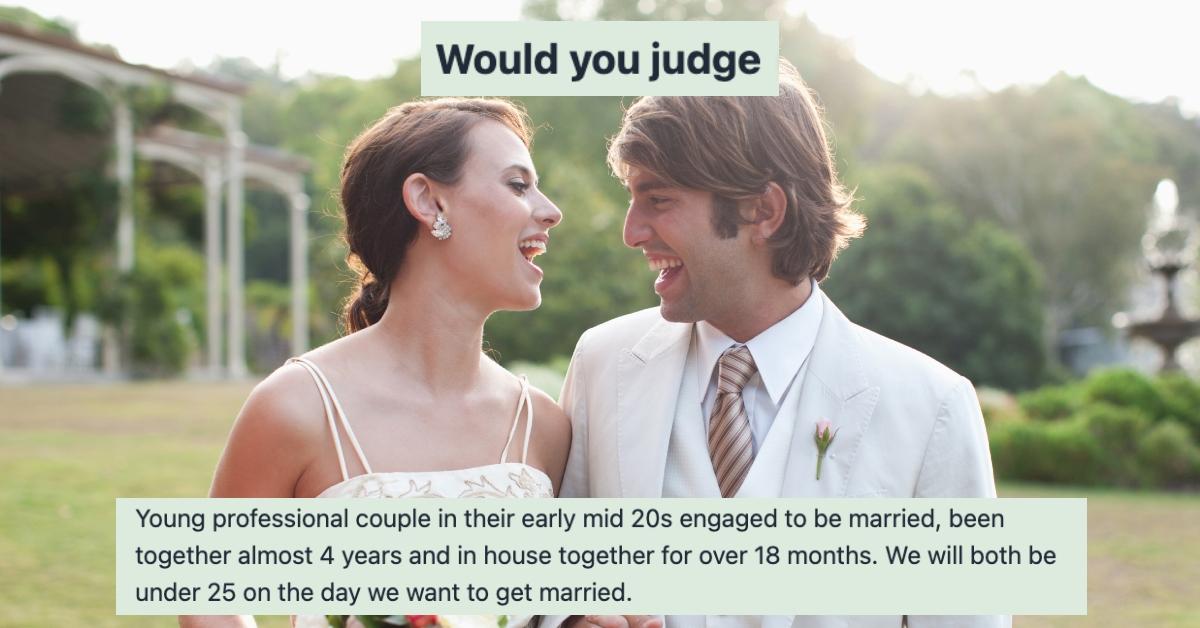 Article continues below advertisement
Basically, at a time that was supposed to be celebratory for the actress, she seemingly received the most criticism of her entire career.
That said, what is the ideal age to say "I do"? A woman, who is just a few years older than Millie, took to the London-based internet forum Mumsnet to ask folks if they thought she was too young to be getting married. We share her story and the internet's response below.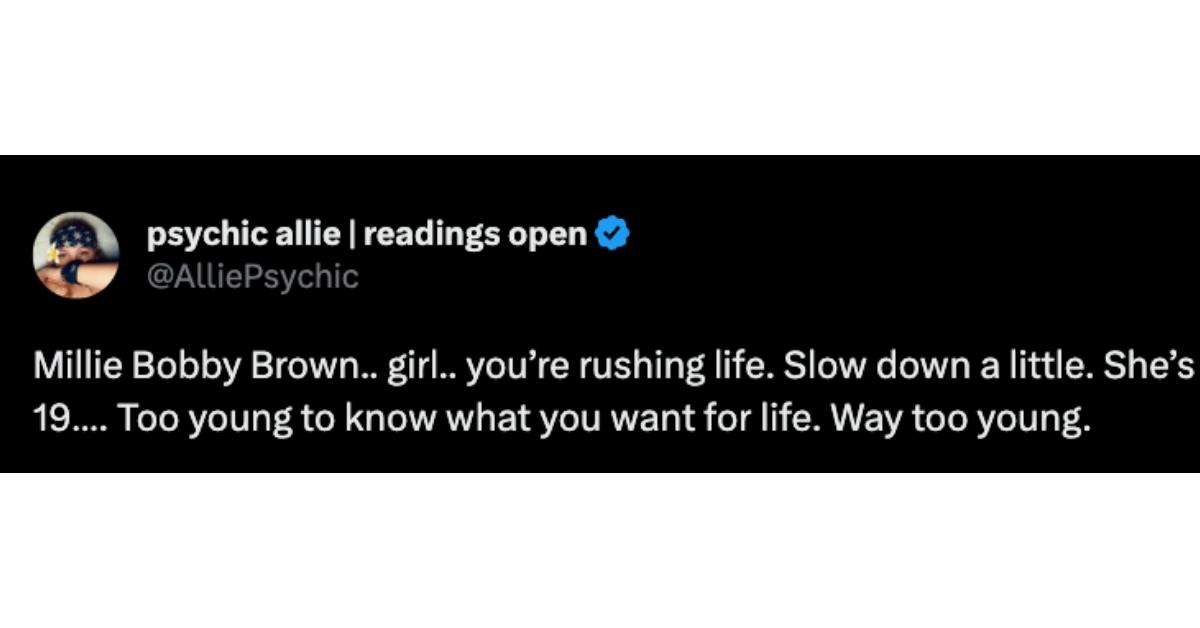 Article continues below advertisement
A woman says she and her fiancé will be "under 25" on the day they plan to marry.
"Would you judge" reads the title of a post on Mumsnet written by user notherNCuser.
She provides some background information on her relationship claiming that she and her fiancé have been together for almost four years and have been cohabitating for over a year and a half. She describes them as a "young professional couple in their early [to] mid-20s."
While they haven't set a wedding date yet in stone, it appears they have one in mind. But if they choose this date, the OP says that they'll both be under the age of 25 on that day. She does not clarify their exact ages.
Article continues below advertisement
She notes that while many relatives are happy, some have already brought up the fact that she and her fiancé are too young. She also writes that they will be the first couple in their friend group to get hitched.
"Is it really too young?" she asks, adding, "[I'm] paranoid now that this will be everyone's silent thoughts and I don't want that putting a cloud over the [wedding]!"
Article continues below advertisement
The OP then shares a few reasons as to why she believes she and her fiancé are ready to walk down the aisle.
Besides being financially stable and truly understanding the commitment that marriage is, she writes: "I can't imagine spending my life with anyone else. We have faced difficulties together and [have] seen the best and worst of each other. [We] communicate very well with a good balance of 50:50."
She also claims that if they get married at their age, they'll be able to start making babies sooner. In fact, they actually would prefer that as it would allow their parents to become grandparents while in their 60s, as opposed to later in life.
The OP ultimately ends her post with the acronym AIBU, which translates to the question: "Am I being unreasonable?"
Article continues below advertisement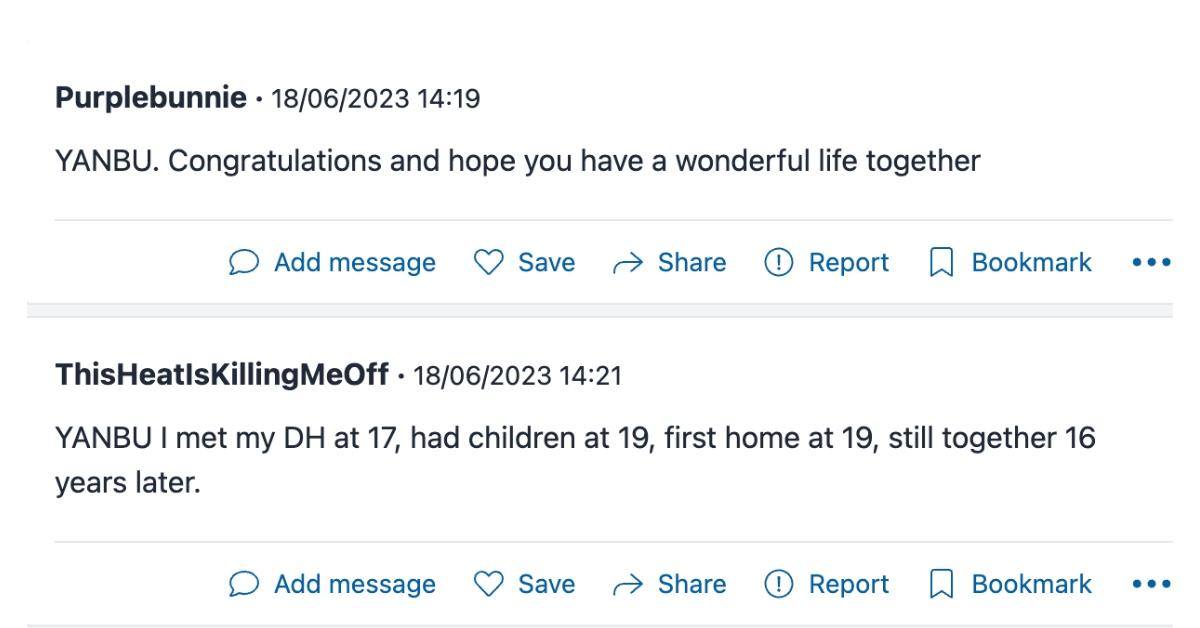 All in all, the post received over 100 comments, many of which contained the acronym "YANBU," which translates to "You are not being unreasonable."
One person wrote: "What other people think is none of your concern. You're not doing anything wrong, and how you live your life is none of their business. I would tell them exactly that when they offer their unsolicited opinions."
Article continues below advertisement
Another user asked the OP if she thought her relatives were being judgmental simply because they were jealous.
And one person pointed out to the OP that in the '70s, it was common to get married at her age. This user also shared an anecdote about how her relative regretted not getting married in her early 20s.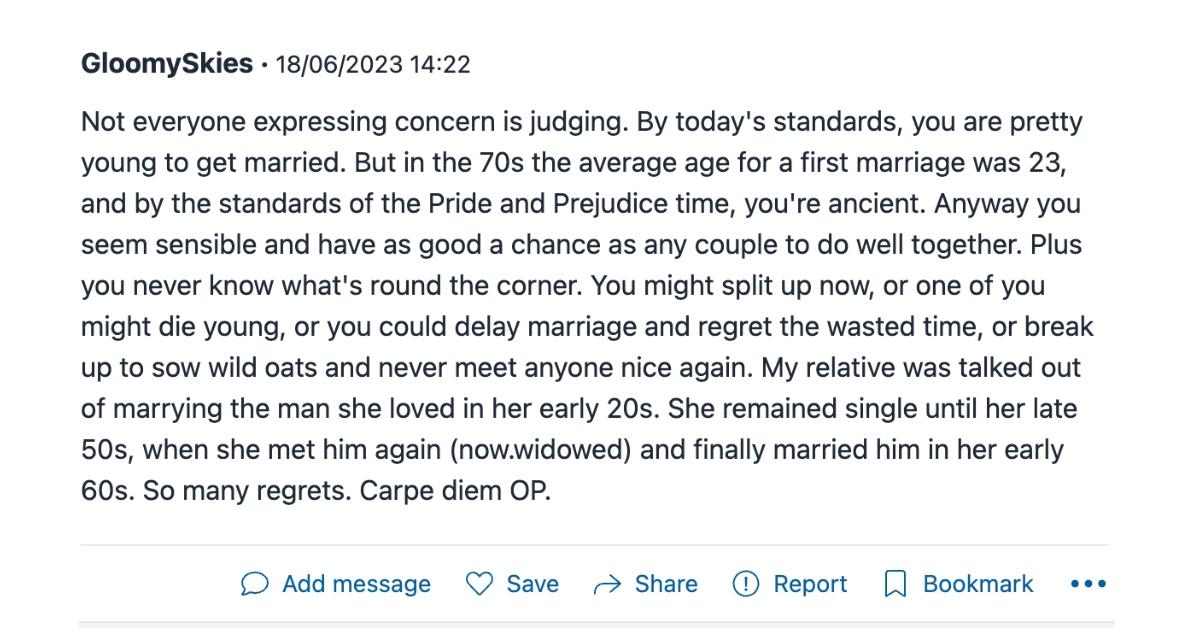 Article continues below advertisement
However, a few folks were a little tougher with the OP, with one person writing: "I wouldn't judge as such but I would think that your chances of breaking up down the line are higher than a couple marrying later."
Another wrote: "No reason for you to care what I think but if it was someone I knew I would think they were too young."
The bottom line is that we live in a judgmental society and everyone will always have something negative to say to you no matter how hard you try to accommodate everyone. If you think you're ready to walk down the aisle, then you probably are. Ignore the haters.