Here's What Happens to Jenny and That Specific Lie in Season 6 of 'Workin' Moms'
Is Jenny actually pregnant in 'Workin' Moms'? Jenny faked a pregnancy in Season 5 of 'Workin' Moms.' Is she fake pregnant in Season 6 too?
Spoiler alert: This article contains spoilers for Seasons 5 and 6 of Workin' Moms.
From Motherland to Good Girls and Single Parents, there's no shortage of TV shows exploring the challenges innate to parenthood with a dark sense of humor.
Workin' Moms, Catherine Reitman's critically acclaimed sitcom on CBC Television and Netflix, takes a closer look at the difficulties Kate Foster (Reitman), Val Szalinsky (Sarah McVie), Jenny Matthews (Jessalyn Wanlim), and Anne Carlson (Dani Kind) have to face.
Article continues below advertisement
But what happened with Jenny? Is she pregnant in Season 6 of Workin' Moms?
Back in Season 5, Jenny Matthews faked a pregnancy to keep MCP, a colleague and romantic prospect.
Driven by a pronounced fear of abandonment, Jenny decided to pretend to fake a pregnancy in Season 5 of Workin' Moms in order to keep dating MCP (Alex Mallari Jr.). In the finale, MCP — who suspected she was lying — surprised her by taking her to an ultrasound appointment.
How did it go? Was Jenny forced to admit that she consistently lied and faked a pregnancy? Well, it turned out — to both of their surprises — she was actually pregnant.
Article continues below advertisement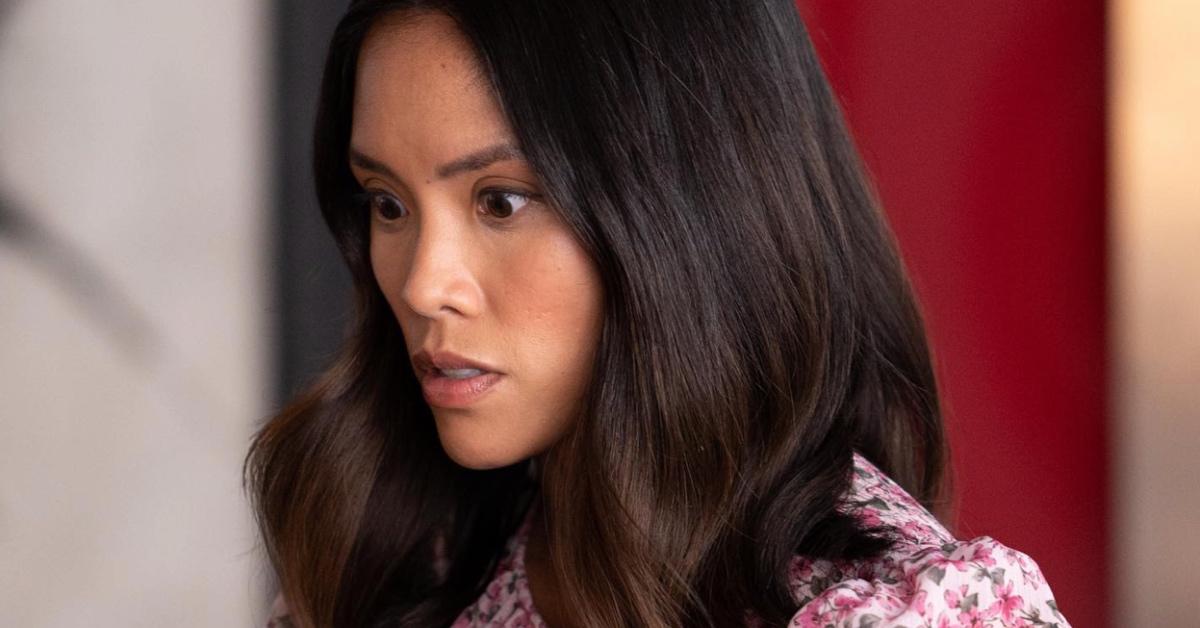 Season 6, Episode 3 of 'Workin' Moms' captures the immediate aftermath of Jenny's ultrasound.
Season 6, Episode 3 picks up with Jenny and MCP's story, where they ultimately face another hurdle. The two attend a disciplinary meeting concerning their future at the company. They are being held accountable for pursuing a workplace affair.
In the same episode, MCP tries to make an offer, asking Jenny if she would stay at home and focus her efforts on child-rearing. She sees through the ruse straight away, telling MCP to quit it at once. As she accuses him, he is only offering so that he can keep his job.
Article continues below advertisement
Later on, Jenny and MCP make a deal. As they tell self-fashioned HR expert Louise, by getting married they will be able to evade the unusually stringent workplace regulation.
Article continues below advertisement
The marriage-themed lie continues into Episode 5. Jenny asks Gena (Jenny Pudavick) to be her maid of honor. In Episode 6, Jenny enters into a megalomaniac state. In Episode 7, Jenny, MCP, and the wedding planner grab some cake — which immediately goes downhill. In the same episode, MCP tells Jenny he booked a suite for the delivery.
Jenny is thrown a surprise baby shower in Episode 9, soon after learning that she has a high-risk pregnancy. Jenny ends up miscarrying, but she is too worried she would lose MCP if she told him what happened to the baby.
She does eventually tell him in Episode 12, and he says he still wants to be with her. But Jenny, knowing the relationship isn't right for her, eventually quits her job and effectively ends her strange relationship with MCP.
You can check out Seasons 1 through 6 of Workin' Moms on Netflix now.