Is JoJo Siwa Pregnant? Her Snapchats Are Being Called "Insensitive"
Fans have been wondering if 'Dance Moms' alum JoJo Siwa is pregnant after she was seen cradling her tummy and buying baby clothes on Snapchat.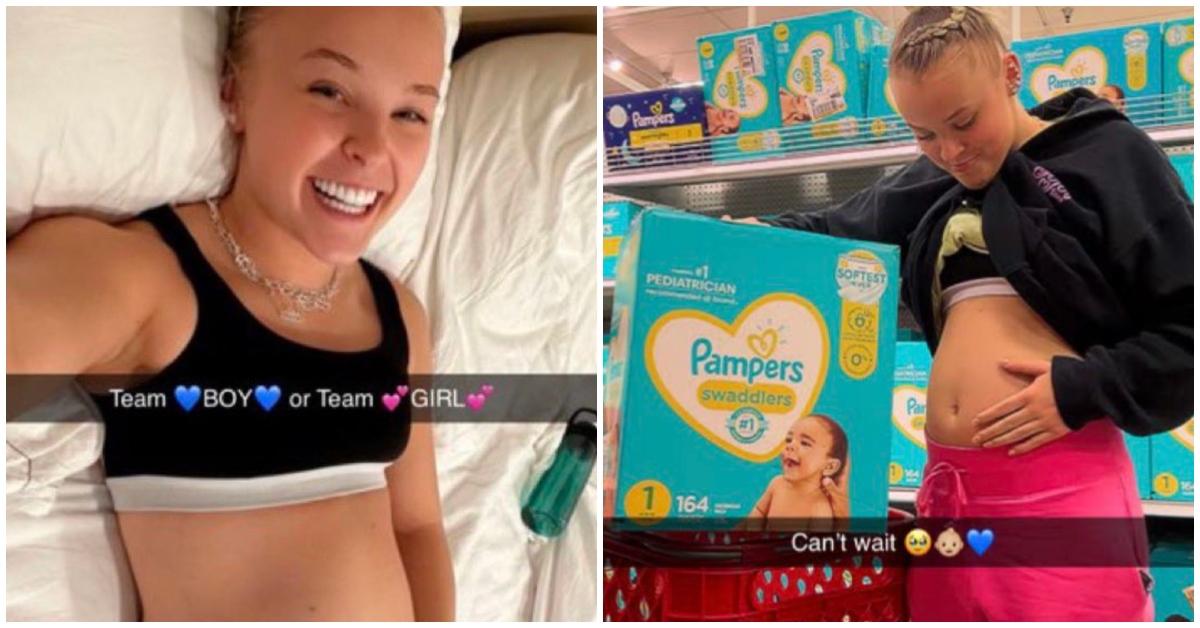 Singer, actor, and internet personality JoJo Siwa rose to fame after appearing on Dance Moms in 2015 alongside her mom Jessalynn Siwa.
JoJo's flamboyant looks and iconic hair bows quickly made her a favorite among audiences. And her popularity only continued to wax after her time on the show.
Article continues below advertisement
On social media, JoJo has become a popular figure among young adults as she shares content that promotes acceptance, individuality, and anti-bullying.
But as of late, there has been some talk that the 19-year-old is pregnant. Is there any truth to this?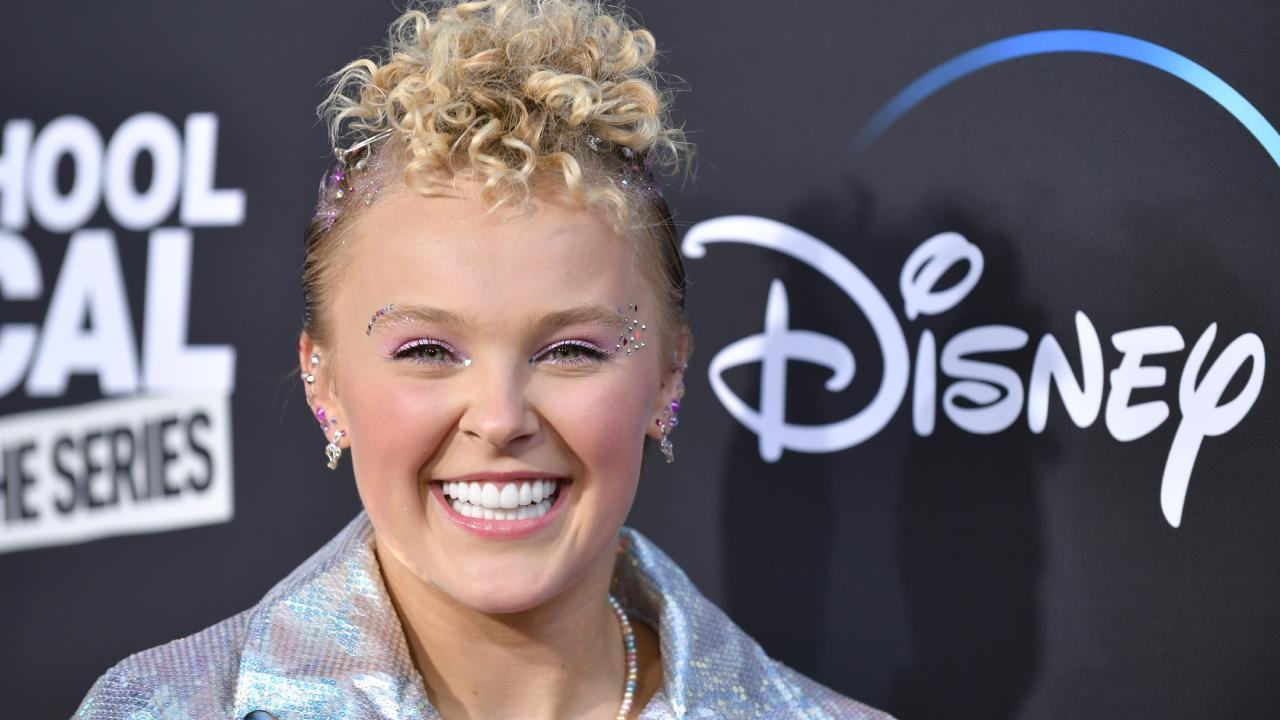 Article continues below advertisement
Is JoJo Siwa pregnant? She shared a photo of herself buying baby clothes.
No, JoJo isn't believed to be pregnant. She appears to just be goofing off on social media.
Recently, JoJo posted some questionable Snapchat stories that really got people talking. In one story, she was wearing a sports bra that exposed her stomach, which appeared to be bloated. "Team Boy or Team Girl," she wrote.
Article continues below advertisement
According to this post, JoJo seemingly later reposted the photo and wrote "food baby" on the image.
However, it appeared the rumor mill had already started churning. Many of her fans believed she was expecting. And instead of trying to put the kibosh on these claims from the get go, JoJo appeared to continue posting as she pleased.
In fact, throughout the last few weeks, she has shared other photos of her shopping for baby items at Target. And in one of these photos, her shirt has been pulled up to show off her tummy again, as if she was expecting.
Article continues below advertisement
Article continues below advertisement
On TikTok, a fan shared a video in which she claimed JoJo was pregnant. JoJo responded to this fan's video by stitching a five-second clip of her laughing, which seemingly suggested that she was laughing off the absurdity of the claim. Still, this puzzled many users.
Article continues below advertisement
JoJo, who came out as LGBTQ in 2021, is currently single. Her most recent relationship, which ended in December 2022, was with Avery Cyrus. There are no public reports confirming that she is pregnant. Although it isn't clear why JoJo was buying baby clothes, there is no reason to believe that she is with child.
Fans think JoJo Siwa's stories that suggest she's pregnant are "insensitive."
Given that JoJo isn't believed to be expecting, fans have been wondering why she has continued to post Snapchats that suggest otherwise. As some users explained, these posts aren't just confusing, they're also "insensitive."
Article continues below advertisement
"This is the fourth Snapchat JoJo Siwa has posted pretending to be pregnant for clicks on her story. (I've watched through her extremely long story just for her to say she's not prego, just excited to be one day.) Does anyone else find this extremely weird and kinda insensitive?" wrote Twitter user @SabelleTTV.
User @_TanyaBarton couldn't help but agree, adding: "There are millions of women who are struggling to conceive or can't conceive. She needs to stop."
JoJo has yet to address any of these comments.