JoJo Siwa and Avery Cyrus Have Dramatically Different Takes on Their Breakup
JoJo Siwa and Avery Cyrus's relationship only lasted three months, but, according to JoJo, Avery got the "clout" she wanted from the relationship.
While JoJo Siwa became known for her bright-colored outfits and her music, she has shared more about growing up in the spotlight in recent years.
In January 2021, the Dance Moms alum came out as LGBTQ, an action that affected her career as a child star. Nonetheless, JoJo has since let fans into more of her personal life, including her romantic relationships.
Article continues below advertisement
One year after coming out, JoJo went public with a new lady in her life, TikTok star Avery Cyrus. Since going Instagram official in September 2022, the pair shared their relationship on their respective TikTok accounts and at red-carpet events.
Sadly, the romance didn't last long, as they announced their breakup in December 2022. While the pair's split seemed amicable initially, JoJo hinted that Avery had other motives for dating the "Boomerang" singer.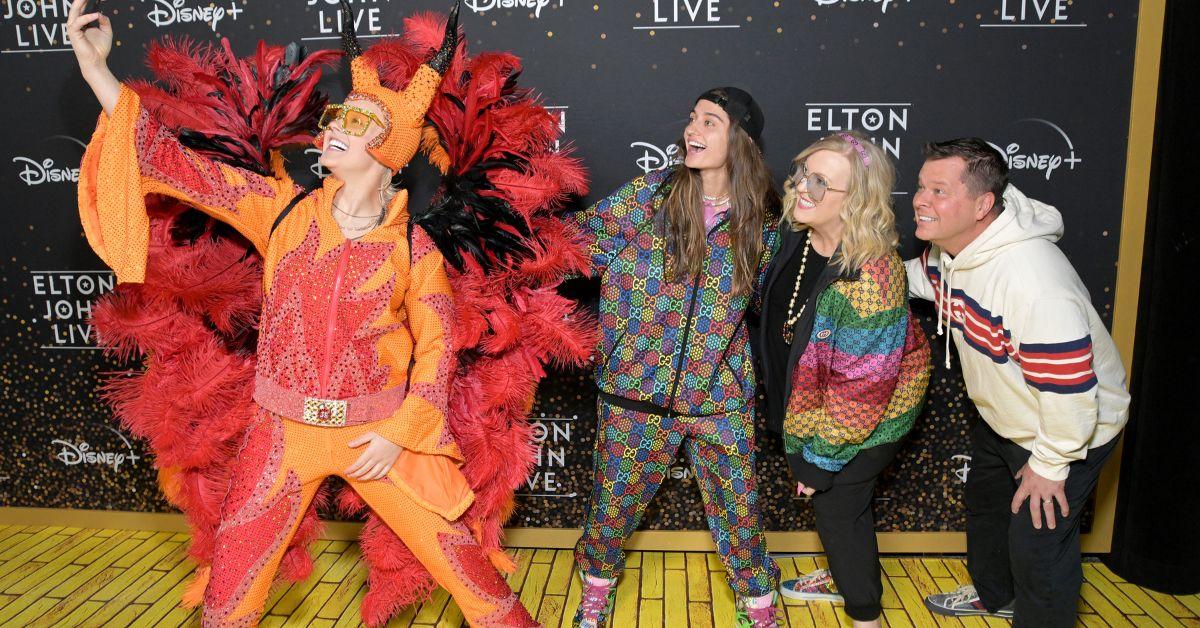 Article continues below advertisement
Here's what to know about JoJo Siwa and Avery Cyrus's relationship drama.
After JoJo came out to her fans, she took the time to share details about her love life. In fall 2022, she posted a TikTok of her and Avery's first date to Chuck E. Cheese. Then, she published an Instagram slideshow of her family trip to Disney World. On one slide, Avery asked JoJo to be her GF after one month of dating.
After making it official, JoJo and Avery declared their relationship again in a YouTube video, where JoJo said they "really, really like each other." So, many were surprised when they confirmed their breakup just a few months later.
Article continues below advertisement
On Dec. 17, Avery posted a TikTok of her and JoJo on a cruise with their mutual friends, per J-14 magazine. In the video, JoJo appeared with a gift for Avery and said, "This is my 'I'm sorry for breaking up with you' present." Avery then commented under the video that she and JoJo were "better as friends" and signaled that everything was fine between them.
But JoJo later hinted that things were not, indeed, fine between her and Avery.
Article continues below advertisement
On her mom's Instagram Story, JoJo made some claims about Avery. After Avery responded, JoJo took to TikTok to say more.
While JoJo hasn't named Avery directly, the singer seemingly had more to say about the relationship when she appeared in her mom Jessalynn Siwa's Instagram Story. On Dec. 18, Jessalynn posted an Instagram Story of her daughter looking visibly upset in a living room.
When Jessalynn asked JoJo why she was "mad," the former child star claimed she was angry about being "used" for "views" and "clout." "I got tricked into being told I was in love, and I got f–king played," JoJo said on camera.
Article continues below advertisement
Avery then responded to her ex's innuendos. According to Avery, she and JoJo mutually decided to split, and she denied using the "Hold the Drama" star.
"From my perspective, me and JoJo left on great terms and are still friends," Avery explained to People on Dec. 20. "The relationship was very real, and I have nothing but love for JoJo and her family," she said, adding, "I'm still very hurt that JoJo broke up with me and am saddened and confused by the situation."
Article continues below advertisement
Then, in a Dec. 20 TikTok, the former reality star faced her audience as she mouthed an audio clip of someone else telling another person they "make pretty bad throat noises" while drinking. As the person in the audio becomes more accusatory, JoJo adds text that alludes to the video about her and Avery's relationship.
JoJo confirmed the video was about Avery in her caption when she said, "And when I said I just wanted to be friends, so I didn't lead you on after an unplanned hookup, you wanted nothing to do with me because there was nothing to gain anymore."