Is 'Seinfeld' Legend Patrick Warburton on Season 27 of 'The Bachelor'? (SPOILERS)
Season 27 of 'The Bachelor' has officially commenced, and fans are curious to know if Zach's uncle Patrick Warburton will make an appearance.
Spoiler alert: This article contains spoilers for Season 27, Episode 2 of The Bachelor.
We understand that Zach Shallcross is the current star of The Bachelor, but there's really only one person we want to see on his season and his name is Patrick Warburton. If you recall, the 58-year-old actor, who's best known for starring as David Puddy on Seinfeld and Kronk in The Emperor's New Groove, is Zach's maternal uncle.
Article continues below advertisement
He made an appearance during Zach's hometown date on Season 19 of The Bachelorette, which shocked millions of diehard fans nationwide. Since learning that the two are related, all anyone can talk about is possibly seeing the Family Guy star on the reality dating series again. With that said, is Patrick Warburton on Season 27 of The Bachelor? We have some sad news ...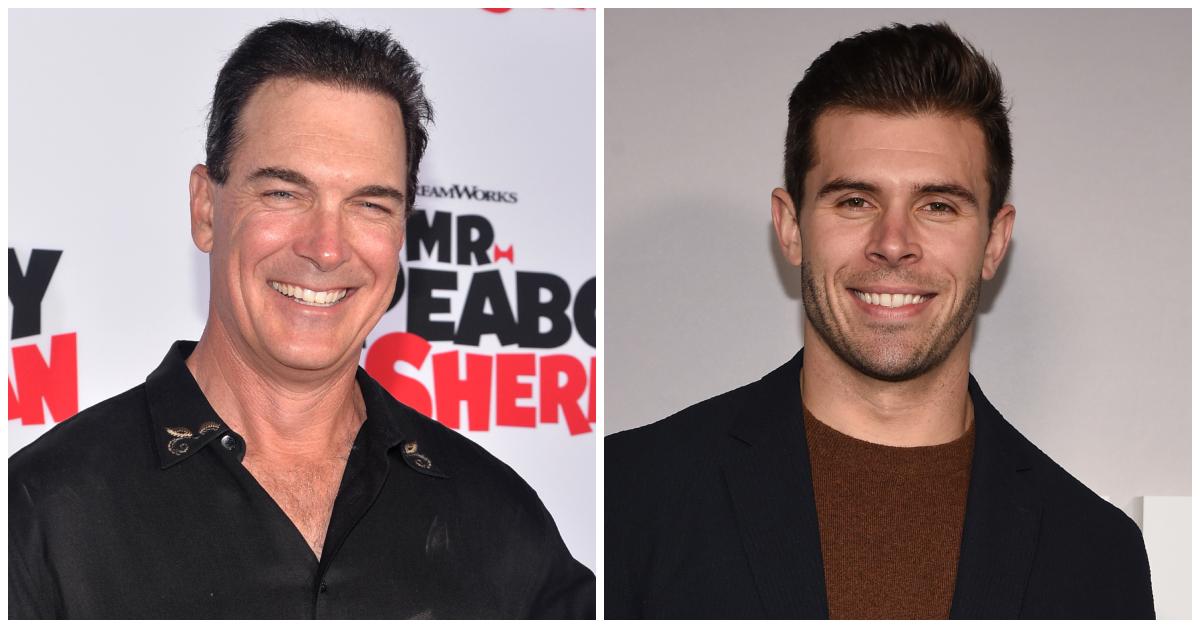 Article continues below advertisement
So, is Patrick Warburton on Season 27 of 'The Bachelor'?
Ahead of the season premiere, resident spoiler king Reality Steve announced that Patrick Warburton would make an appearance on Season 27 of The Bachelor. According to the blogger, the beloved actor stops by the show to host a group date; most details were under wraps, but apparently, the ladies had to put on a puppet show.
Unfortunately, Reality Steve recently reported that Patrick's appearance had been cut from Episode 2.
"As mentioned in today's Daily Roundup, tonight's 2nd group date, where the women put on a puppet show hosted by Patrick Warburton, is completely cut from the ep. Not shown," he tweeted on Jan. 30. "They just show the after party. It's happened b4 where a date was filmed but cut from air, but it's rare."
Article continues below advertisement
Zach revealed his uncle Patrick was "nervous" about his being the Bachelor.
After being announced as the new face of the wildly popular franchise, Zach sat down with Bachelor Nation and discussed his upcoming season. When asked what his uncle Patrick Warburton thought of his being the next Bachelor, the 26-year-old tech executive said, "He's so excited for me, but also so nervous."
Zach added, "I remember talking to him about it and it seems like he's more nervous than I am. I don't know why, but he was even nervous to watch himself back during the Hometowns episode. At some point during my season, I would love to have him back on, though. I've already asked him to if the opportunity presents itself, so we'll see, who knows!"
Article continues below advertisement
In October 2022, Zach appeared on The Jennifer Hudson Show and opened up about being cast as the next Bachelor, stating that his mom "believes I can actually find love," while his father is a bit more hesitant to trust the process. As for his uncle Patrick, the leading man said he was "more nervous than I was."
"He was actually kind of nervous about it because he's always just been Puddy or Kronk, and now he's like, 'I've got to be Patrick Warburton,'" Zach continued. "I wanted him there, I loved having him there, but he was terrified."
We're bummed we won't be able to see Patrick's time on the show, but we look forward to the rest of Zach's journey to love.
New episodes of The Bachelor air Mondays at 8 p.m. EST on ABC.