The Sweet 'N Wholesome Fab Five Are Back! But Are the Transformations Featured on 'Queer Eye' Real?
Get the tissues out, because 'Queer Eye' is back for Season 6! We love watching the Fab Five transform the lives of deserving people, but are the makeovers real?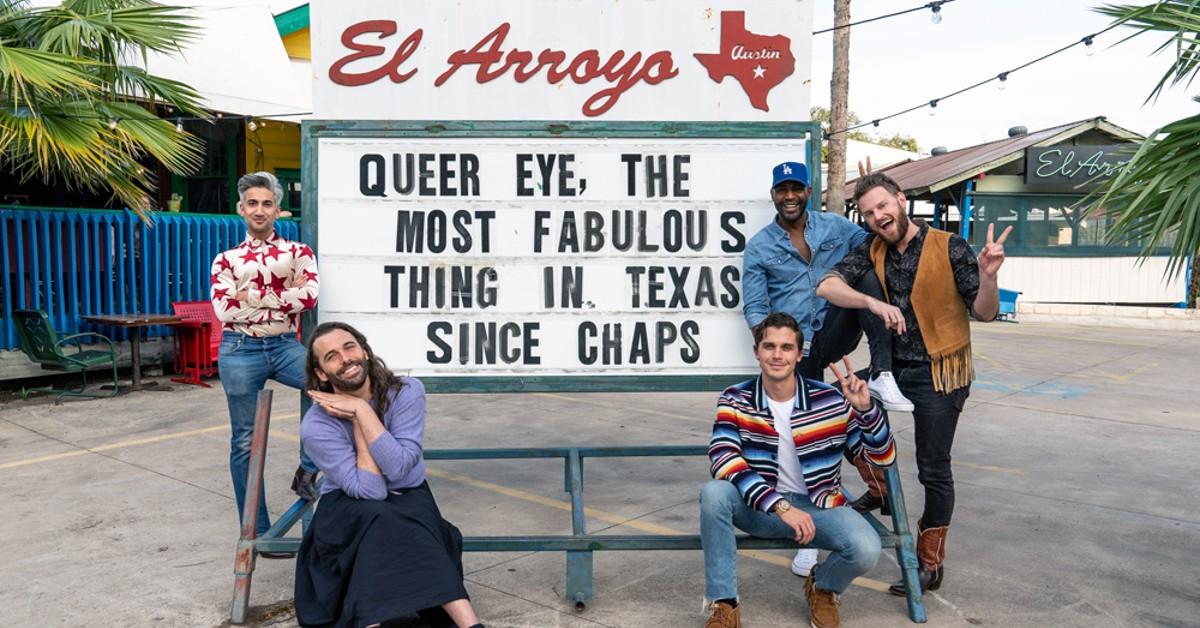 Are y'all ready for a gorgeous little moment? Perhaps a lot of gorge moments, because Queer Eye is back for Season 6! And this time, the beloved Fab Five — aka Jonathan Van Ness, Antoni Porowski, Karamo Brown, Tan France, and Bobby Berk — are taking over Austin, Texas.
Article continues below advertisement
Since 2018, we've been enthralled by the Fab Five's kind, genuine, enthusiastic efforts to transform the lives of deserving people from a slew of different backgrounds. Whether they be conservative Trump supporters with big families or queer young adults with chosen families, the Fab Five don't judge. Instead, they approach every person and every situation with empathy and love (and maybe a bit of moisturizer along the way).
With each of their areas of expertise (Antoni: food and wine; Jonathan: grooming; Tan: fashion; Karamo: culture and lifestyle; and Bobby: interior design), Queer Eye is much more than your average makeover show. But are the wholesome, often hysterical interactions between the cast members and their subjects real? Or are they fabricated for our viewing pleasure?
Article continues below advertisement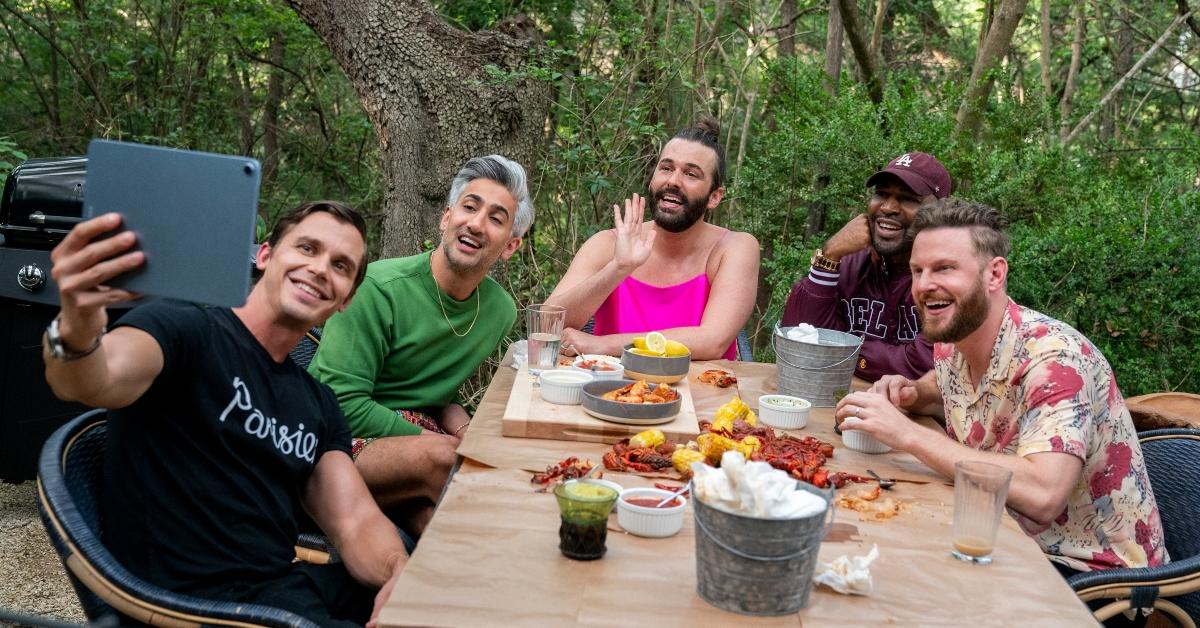 Are the makeovers on 'Queer Eye' real?
Of course Queer Eye's feel-good shenanigans, heartfelt moments, and sociopolitical commentary are real, henny! If it were scripted and downright fake, there'd be an unfavorable sense of performative altruism, activism, and charitableness, which, at the very least, wouldn't go over too well on the internet. At the most, there'd be protests and walkouts at Netflix.
Article continues below advertisement
Sometimes an episode's subject(s) are nominated to be on the show by a loved one, and other times they nominate themselves. But the casting team also goes hard when it comes to finding inspiring stories that aren't submitted via application. "We had casting people on the ground looking, scouting within the circumference of where we would be shooting," casting director Gretchen Palek told Vanity Fair in 2018.
"Then we also had people in the office in New York working the phones, and also sort of scouring social," she continued. "One of the things we're really proud of is we're really proactive."
Article continues below advertisement
After the casting process is over, everything shown on the Emmy-winning series is still as real as it gets (though we're sure there's some cinematic magic used when it comes to lighting and editing). In fact, Skyler Jay — aka Queer Eye's first openly transgender participant — spoke to Them about his experience on the show, saying that it's even better in real life than what viewers see on their screens.
Article continues below advertisement
"One of the things that makes me saddest about what viewers get to see is that you see so little," he said. "The questions I keep getting asked are, 'Are these guys really that nice? Are they really that awesome?' My response is always 'No. They're even better than what you get to see on TV.' We spent a week and then some filming, they crush it into less than an hour, and there's so much that's left out."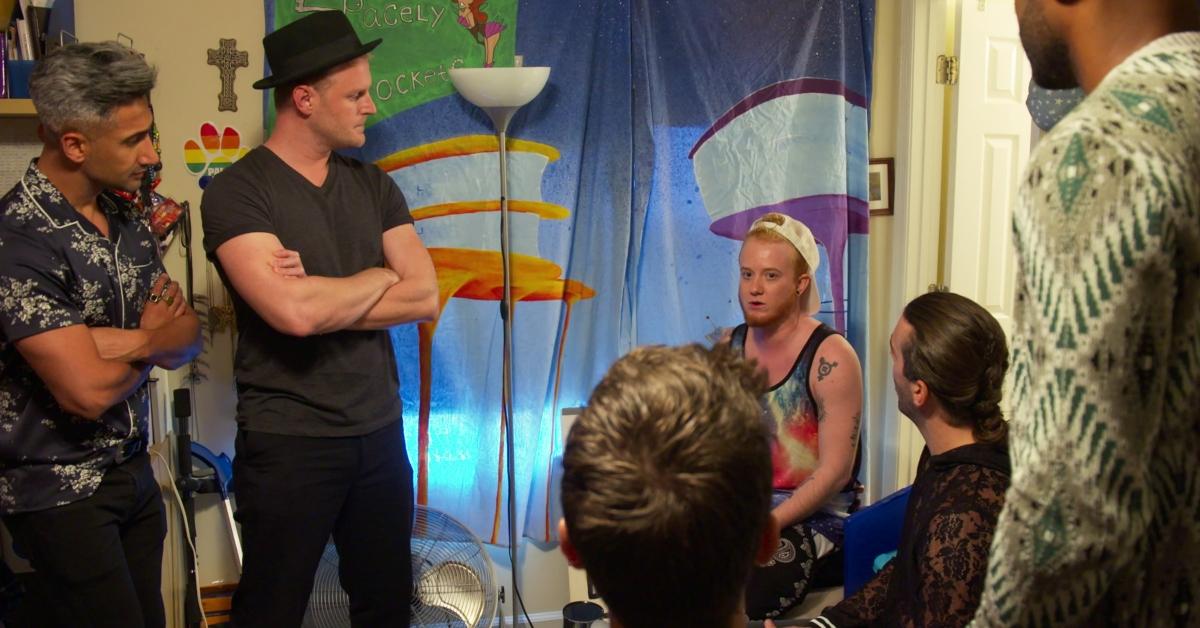 Article continues below advertisement
Skyler also addressed some backlash that his episode received, as some felt it focused too much on his medical transition and treated him simply as a source for trans education.
"I think people feel like I was being studied because I was educating [the Fab Five during filming]. That is how I do my work," he explained. "That gift was given to me by another visible, open, activist trans man who saved my life and helped me figure myself out. So of course, I took full power knowing that the show was going to be targeted at middle-America housewives, because that's what the first season was geared toward."
Based on Skyler's interview, it's clear he feels his voice was kept authentic, and his admirable goal to educate made it into the episode. Sadly, audiences won't ever get to see every happy-cry-worthy moment that goes down during filming, but what's shown on the screen is truly true and truly beautiful.
You can catch all six seasons of Queer Eye currently streaming on Netflix.