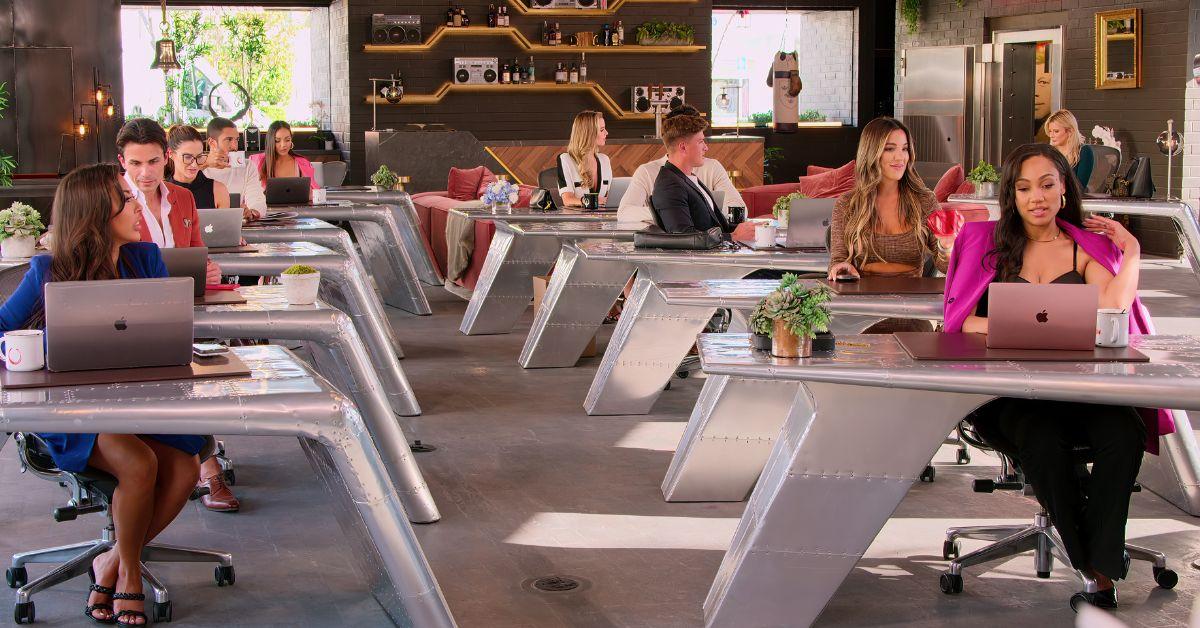 Is Netflix's 'Selling the OC' Real or Staged? Here's What We Know
In the words of DJ Khaled, "Anotha one."
Another unrealistic reality TV series about above-average people living above-average lives. Adam DiVello, who created Laguna Beach, The Hills, Selling Sunset, Selling Tampa, and now ... *drumroll please* Selling the OC, is seasoned in creating captivating reality TV series. But every time a new series drops, there's always the big question: Is this scripted?
Article continues below advertisement
Well, my friends, that's a loaded question.
But from my careful research (and watching way too much TV!), I can tell you that some moments are manufactured in these series — but not all. Keep scrolling as we discuss what is true and what is totally made up on Selling the OC.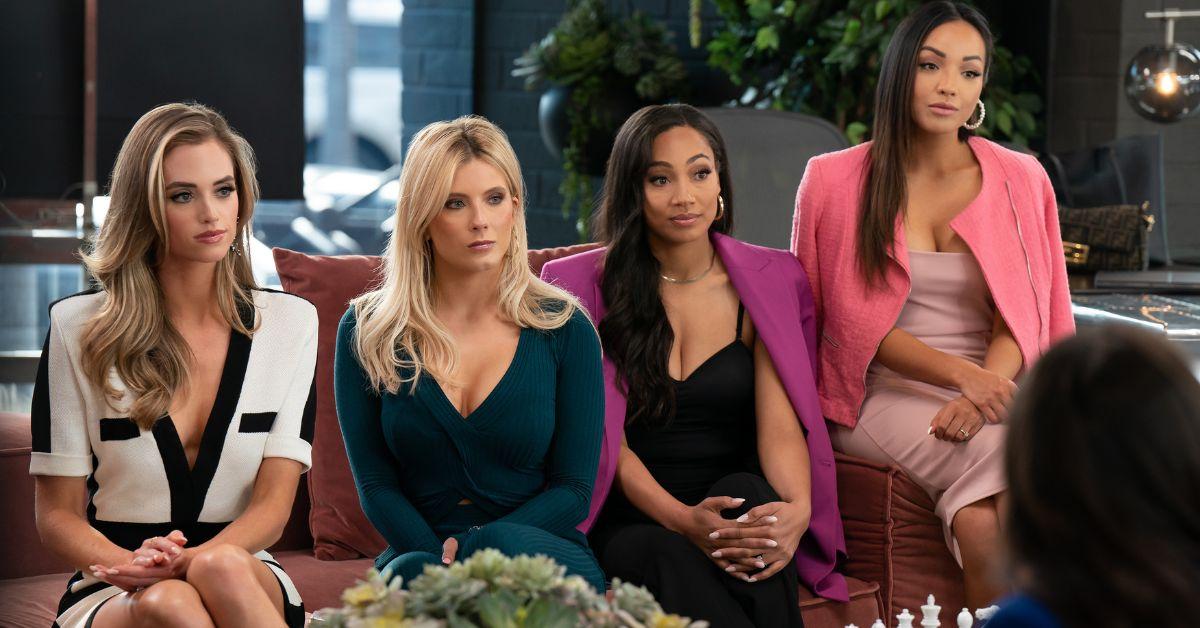 Article continues below advertisement
Is 'Selling the OC' real?
To begin, Selling the OC does take place in the Newport Beach area of California and all of the agents who star in the show are legitimate real estate agents employed by the Oppenheim Group. You can find all of their names and photos listed on the Oppenheim Group website for the Newport Beach office, which is located at 3140 East Coast Hwy., Corona Del Mar, Calif.
Where they film is not a set but, in fact, a real office where they are employed.
However, it is important to note that the cast of Selling the OC only makes up a portion of the employees who actually work at that office. So yes, if you're wondering why their work lives look so glamorous, it's most likely because the other agents who aren't on camera are doing all the heavy lifting — while those on camera are focused more on filming.
Article continues below advertisement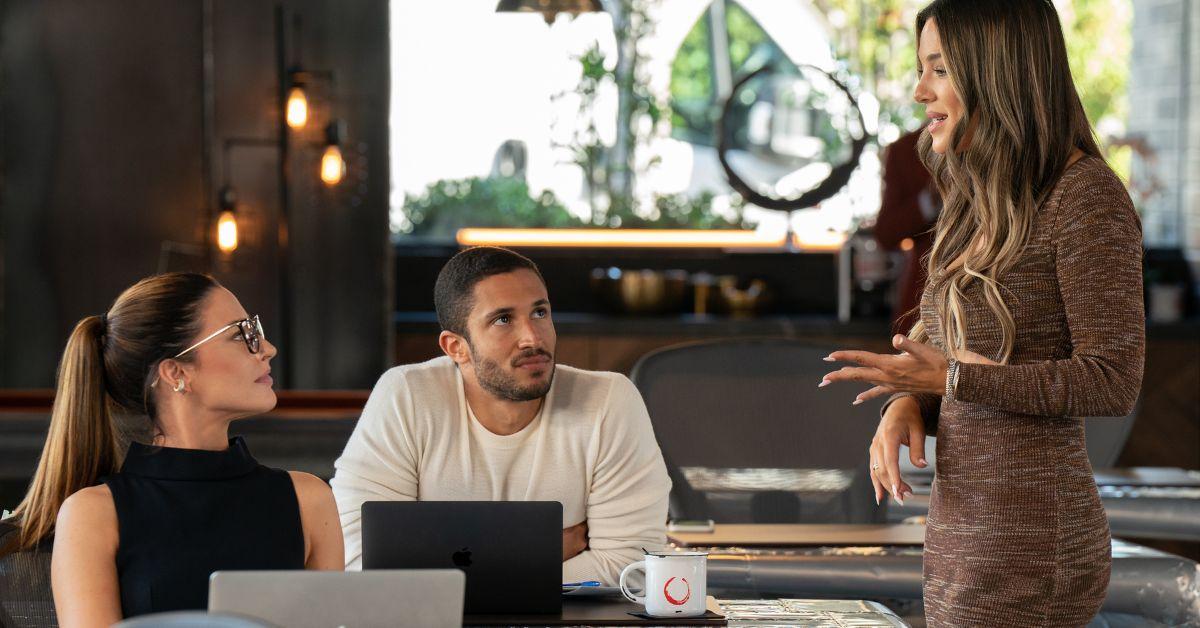 Creator Adam DiVello spoke with Refinery 29 in 2016 about his reality TV series The Hills and admitted that they do manufacture some moments.
"We tried very hard not to step in, but we've been very open about the fact that we've reshot scenes that we missed. [If] stuff happens off camera, or stuff happens on the weekends, or when we weren't shooting, we would go back and get it on camera," he said. It's likely that many of the same tactics are used while filming Selling the OC.
Article continues below advertisement
Furthermore, Selling Sunset star Chrishell Stause previously responded to questions about the authenticity of the storylines on that show. "The show isn't scripted. If it was, I would be pissed!" she explained on her Instagram stories (via RadioTimes).
She referenced Season 3's coverage of her painful split from This Is Us star, Justin Hartley, and teased, "Who wrote that plot twist?" implying that the producers would never go as far as to script a whole divorce or interfere with relationships.
Article continues below advertisement
She added, "But seriously, they can sometimes nudge us to address things but what we say is all us. Beware anyone that says otherwise. Gotta own it."
Back in 2020, model and cookbook author Chrissy Teigen accused the show of hiring actors, claiming that she had never heard of these agents despite being familiar with the L.A. real estate scene. Many of the agents at the time refuted her claim either on Twitter or in interviews with the press.
Article continues below advertisement
Boss man Jason Oppenheim also quickly came to their defense and issued a statement to People in which he detailed each agent's credentials and experience.
"Any insinuation that the agents on our show are not experienced, successful, or licensed, evidences a complete disregard for the facts," he said. Although Jason may not get as much as screen time as some of the other stars, trust us when we say that he is the real deal.
Article continues below advertisement
Per his Oppenheim Group bio, he actually used to be a lawyer, and a mighty good one too. He earned his undergraduate degree and his law degree from UC Berkeley and went on to represent some pretty major clients, like the former CEO of Enron Corporation and the company Advanced Micro Devices in a monopolization suit against Intel Corporation. He was a very good lawyer and even had a prominent victory in the Supreme Court.
Article continues below advertisement
But eventually, he decided to pivot to real estate and follow in the footsteps of five generations of family real estate. He started at Coldwell Banker, where he naturally excelled, and soon left to open the Oppenheim Group. Business came first, then reality TV followed.
Bottom line: Don't believe everything you see on Selling the OC. Do know that they are not paid actors pretending to be real estate agents. But also, many of the tiffs that the cast mates get into may be sensationalized for viewing purposes.
Season 1 of Selling the OC is currently streaming on Netflix.