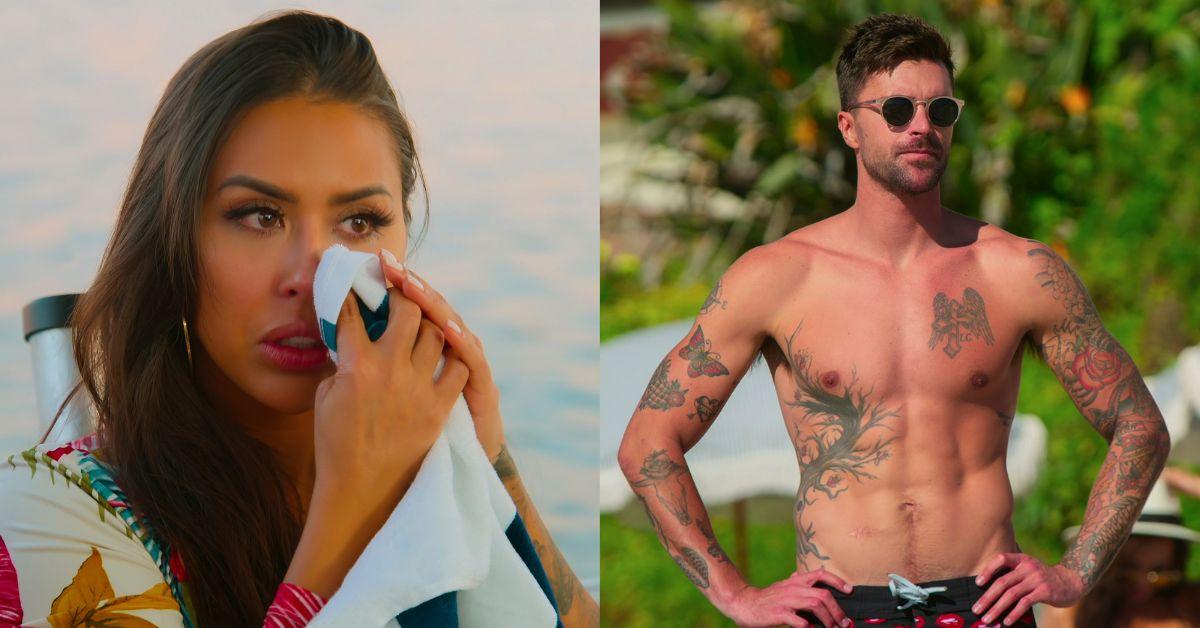 Here's What Really Happened Between 'Selling the OC' Stars Kayla Cardona and Tyler Stanaland
As we've learned from Netflix's Selling Sunset (ahem, Jason Oppenheim and Chrishell Stause), becoming romantically involved with someone in your office can get messy. And as we've hopefully learned in life, attempting to become romantically involved with someone who is married is probably not a stellar idea.
Article continues below advertisement
Unfortunately, one Selling the OC star put her lips just a little too close to those of her married male co-worker. And yup, you guessed it — everything got weird! So, what's the story behind this kiss? Or was it even a kiss? Keep scrolling to find out.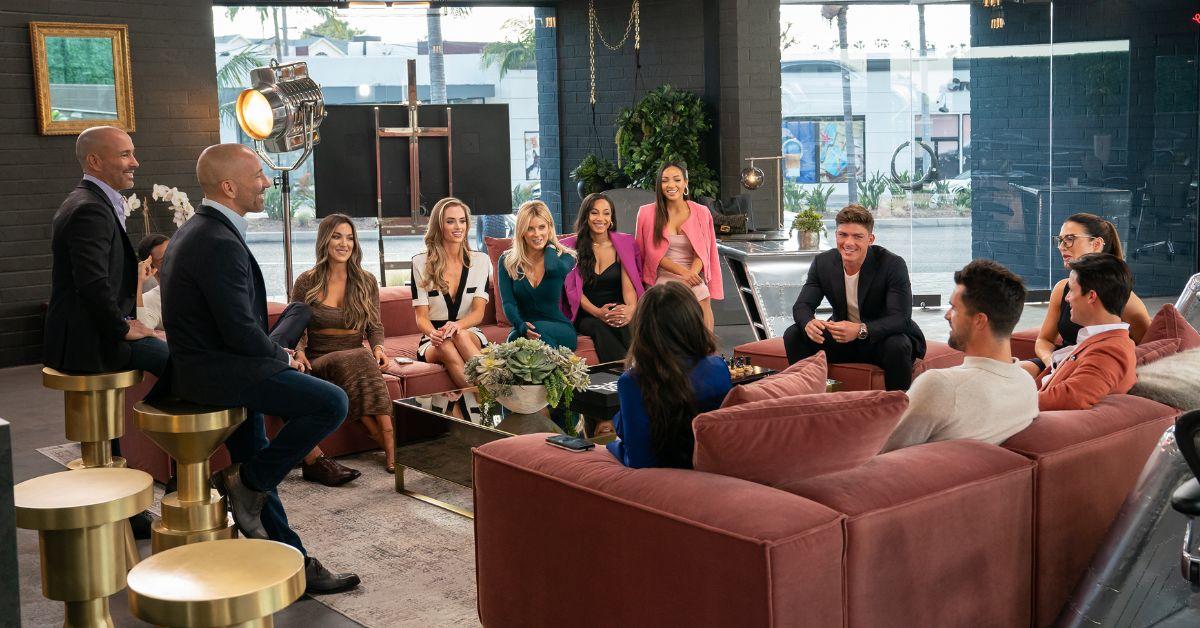 Article continues below advertisement
Tyler Stanaland claimed that one of his 'Selling the OC' co-stars tried to kiss him.
A spinoff of Selling Sunset, Netflix's latest reality series Selling the OC introduces us to a new lineup of Oppenheim Group agents (read about them here!). Similar to the former, this new series follows the lives and the drama of these agents as they sell multi-million dollar properties in and around Newport Beach, Calif.
Former pro surfer Tyler Stanaland, who comes from a long line of top-selling real estate agents in his family, is one of many fresh faces to join the cast. He is also the husband of actress Brittany Snow. The pair met in 2018, and officially tied the knot two years later. And as far as we know, they are very happy together.
Article continues below advertisement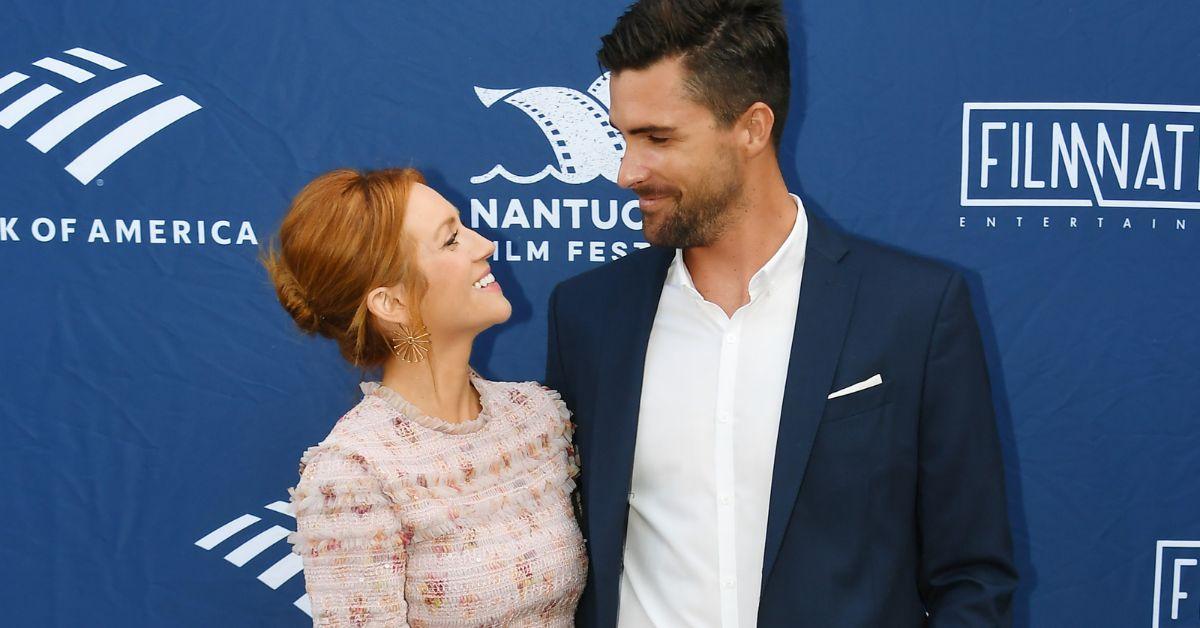 But during Episode 5, a few agents have lunch together after a wild night out. And we quickly learn from their discussion that Kayla Cardona (who isn't present in the scene) may have drunkenly tried to shoot her shot with Tyler.
Agent Polly Brindle, whose marriage tragically ended after her husband cheated, was especially upset with Kayla's actions.
Article continues below advertisement
"After a few drinks, she, you know, like tries to make out with the married men in the office," Polly recanted to her co-workers. To which Tyler confirmed: "She, like, genuinely tried to kiss me."
The almost-kiss was not caught on camera, but as we learn from their convo, Kayla tried to smooch Tyler not once, but twice —and both attempts were unsuccessful.
Kayla, a single mom who got pregnant at age 17, revealed earlier in the season that she had never had a real relationship.
Article continues below advertisement
What happened after Kayla tried to kiss Tyler on 'Selling the OC?'
While Tyler was uncomfortable with Kayla's drunken attempt to kiss him, he tried to play it cool to avoid embarrassing her. In a recent interview on the Reality Life with Kate Casey podcast, he spoke about the situation. "One night, Kayla did try and kiss me. And then it happened another night as well. And so on the show, out of respect for her, I am just kind of trying to minimize it and brush past it so that there isn't drama. We can all focus on what we should be doing," he told host Kate Casey.
He continued: "Nothing happened. It was just … something that, you know, you don't do to somebody who is married," he said.
Furthermore, Kayla did try to make amends in Episode 6. She apologized to Tyler, who assured her that this did not shake up his marriage. "My wife and I are very strong. We communicate. And there's no issue between us," he said.
Article continues below advertisement
He also apologized to Kayla. "We are all over each other a bit," he said, referring to the closeness of the Newport Beach Oppenheim Group office, acknowledging that more boundaries should be set between the agents.
Season 1 of Selling the OC is currently streaming on Netflix.