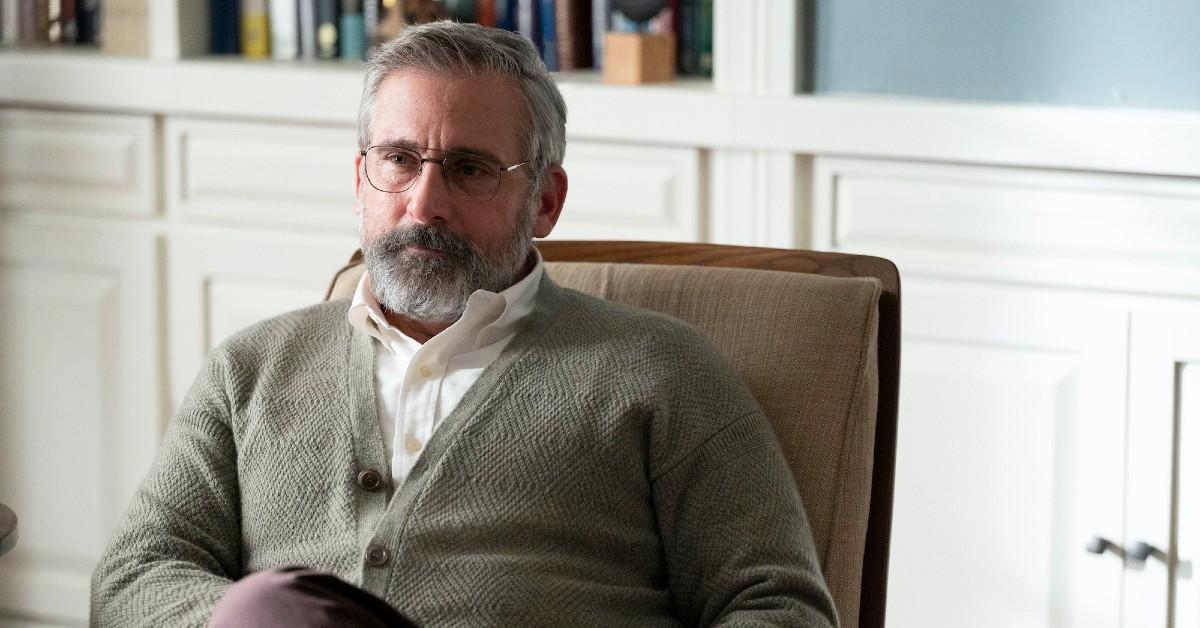 Is Steve Carell Jewish? His Collected Character in FX on Hulu's 'The Patient' Is
So you get into a scuffle with a stranger at a bar, or perhaps a screaming match with fellow customer at a high-stakes Black Friday sale. Once the drama is over and done with, you go home and forget it ever happened. But what if the other person is still fuming, thinking about how they've supposedly been violated, humiliated, or wronged? Said random stranger thinks about the encounter until they're blue in the face, until they can't help but plot your inevitable death.
Article continues below advertisement
This is how the brain of Domhnall Gleeson's (Ex Machina) character, Sam Fortner, thinks in FX on Hulu's chilling series The Patient. The series' synopsis reads as follows: "The Patient is a psychological thriller from the minds of Joel Fields and Joe Weisberg (The Americans) about a therapist, Alan Strauss (Steve Carell), who's held prisoner by a patient, Sam Fortner (Domhnall Gleeson), who reveals himself to be a serial killer." Why is he holding him hostage? Well, it's simple: Sam demands that Alan help him filter out his homicidal urges via licensed therapeutic tactics.
As Alan lives his days out in Sam's middle-of-nowhere house — chained to the floor like an animal — he reflects on his own life, pondering away at the demons that haunt him, which include his deceased wife and estranged Orthodox Jewish son, Ezra (Andrew Leeds). In fact, Alan's own Jewish faith has a major role in The Patient, his character is even tormented by vivid visions of the Holocaust. This begs the question: is Steve Carell (The Office) Jewish?
Article continues below advertisement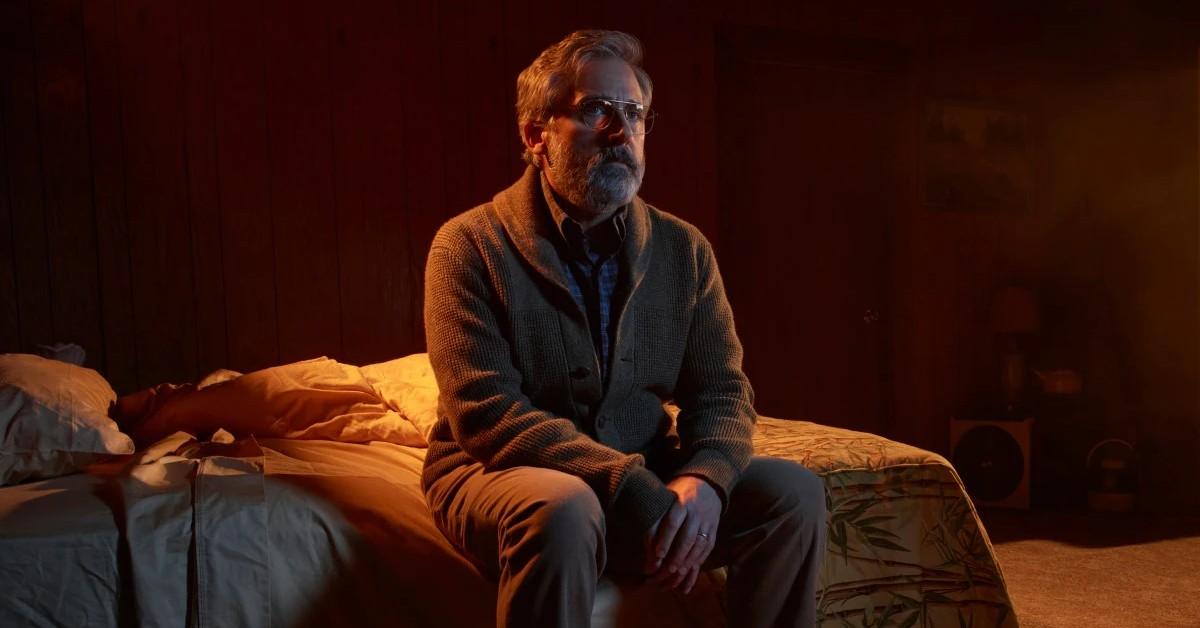 Is Steve Carell Jewish?
No, Steve himself isn't of the Jewish faith/culture, but The Patient creators Joel Fields and Joe Weisberg are, and their upbringing certainly influenced the character of Alan. Interestingly, Alan wasn't originally planned to be Jewish, but as the creative endeavor unfolded, his faith became a topic of interest.
Article continues below advertisement
"The part of what interested us was there was a character who is a therapist and his whole identity is bound up in being on the solid emotional footing, and in being able to parse these things through and build good relationships because that's what he does," Joel, the son of a rabbi, told Newsweek in an interview. "And we're interested in that character struggling with his own personal failings and ultimately facing them in these trying circumstances."
Article continues below advertisement
Now how does this relate to Judaism? Well, initially the creators strived to give Alan a sense of individuality, to give him traits that added color to his backstory, and it wasn't long before it became clear that Judaism offered more in terms of a fully fleshed out character.
"[The Jewish faith] that was initially just one of the constant efforts you make when you're creating characters to add specificity and dimension and things that make them more individual," Joe explained.
"But I think as soon as we had that idea for this guy we pretty quickly realized, as two Jews, it was giving us a window into certain aspects of his psyche and his personality," he continued.
"I don't think we would have immediately said 'this is going to start tapping into images and feelings about the Holocaust that you have inside of you somewhere if you're Jewish,' but that was one of the many places that it went."
Article continues below advertisement
Considering actors are often met with backlash when they play characters that represent faiths, races, gender identities, and sexual orientations that differ from theirs (let's not forget when Scarlet Johansson was cast in 2017's Ghost in the Shell, or when she almost played a transgender man in the now-canceled film Rub and Tug), the creators offered their opinion on the matter.
Though they know others feel differently, Joel and Joe's "feeling has always been as television writers that [they're] kind of in an area where people are pretending to be other people." For them, it's as simple as that.
Overall, as storytellers, the duo "is trying to amplify our common humanity," which is a mission they feel Steve aids in with his quietly painful portrayal of Alan.
New episodes of The Patient are released every Tuesday on Hulu.