'WEIRD: The Al Yankovic Story' Blends Fact and Fiction to Make a Comedic Statement
Is the Weird Al movie accurate? 'WEIRD: The Al Yankovic Story' is here and we all want to know which parts are fact and which are fiction.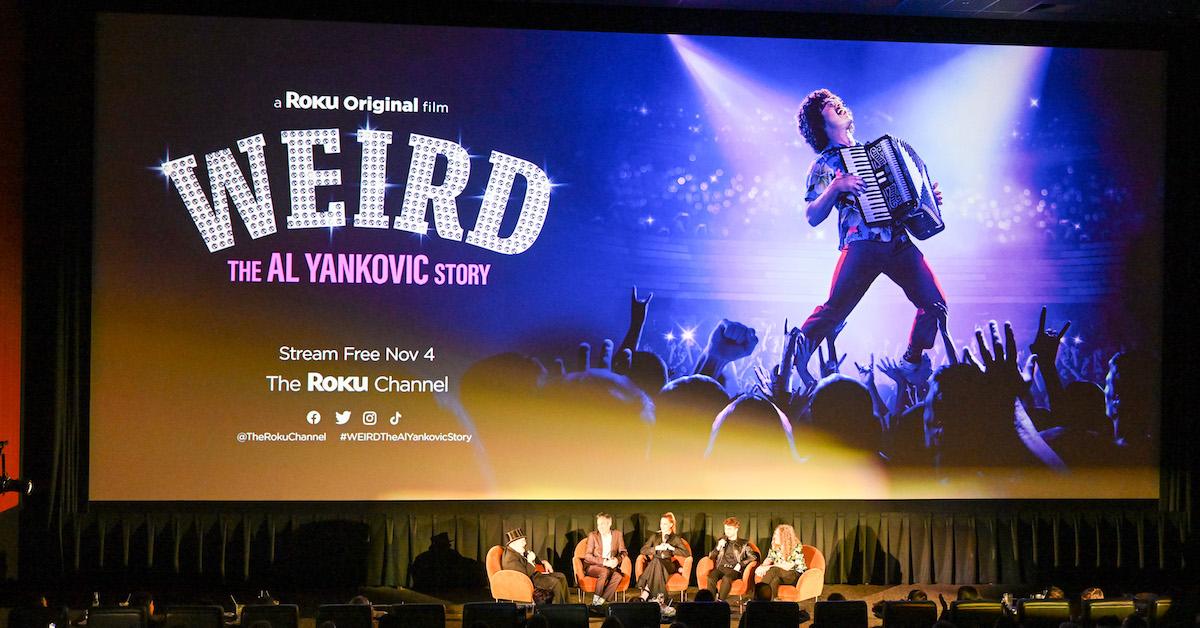 It's time to get your Rocky Road ice cream and pop a squat in front of the television to watch WEIRD: The Al Yankovic Story. The film has been marketed as a biopic of musical comedian "Weird" Al Yankovic, but the trailer shows that it might not be *totally* accurate. Even still, there must be some truth to it, right?
Article continues below advertisement
Starring Daniel Radcliffe as Weird Al, "The biopic holds nothing back, exploring every facet of Yankovic's life, from his meteoric rise to fame with early hits like 'Eat It' and 'Like a Surgeon' to his torrid celebrity love affairs and famously depraved lifestyle.
"WEIRD: The Al Yankovic Story takes audiences on an unbelievable journey through Yankovic's life and career, from gifted child prodigy to the greatest musical legend of all time," according to the Roku Channel.
But is the movie accurate?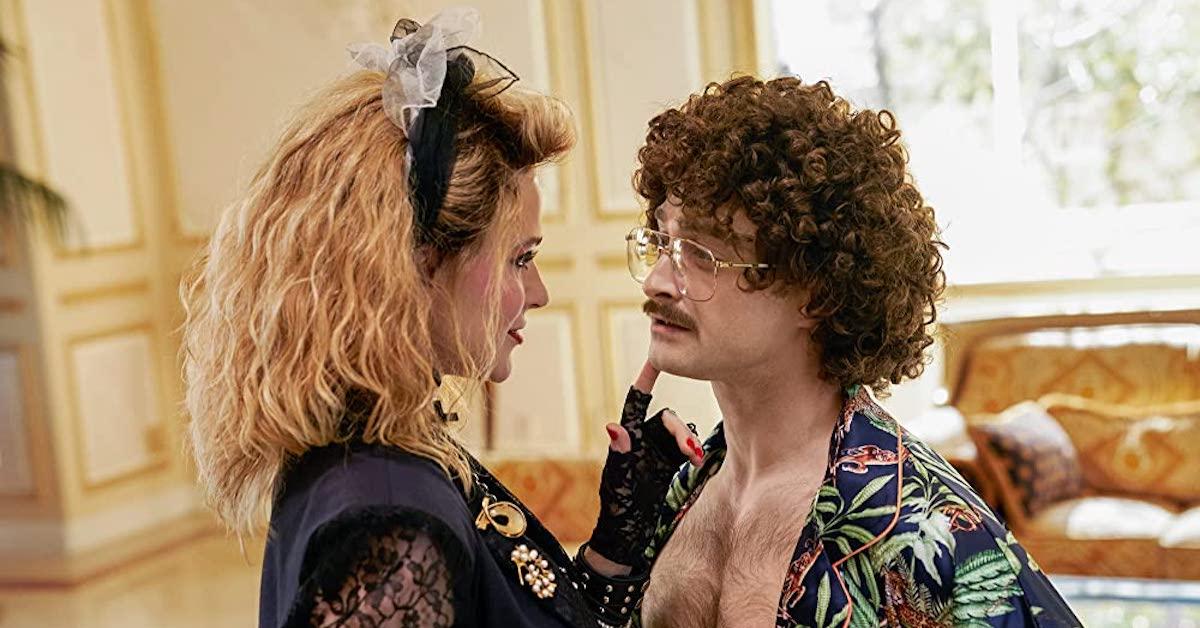 Article continues below advertisement
According to all involved, the Weird Al movie is 100% accurate, although those statements are likely exaggerated.
WEIRD: The Al Yankovic Story has been a long time coming, although many casual fans only started paying attention once Daniel Radcliffe's casting was announced earlier this year. However, it was first conceived over 12 years ago when director Eric Appel approached Al through their mutual friend, Patton Oswalt, to create a spoof biopic trailer. Their collaboration on the trailer led to the film that we're getting today.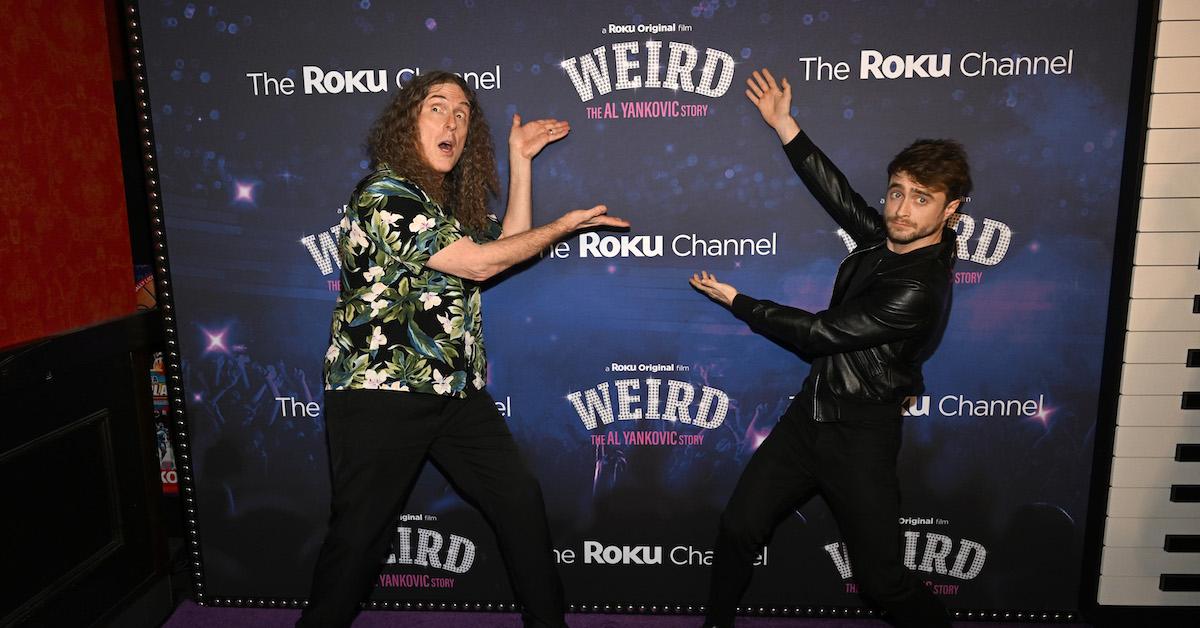 Article continues below advertisement
The film's inspiration comes from all these biopics that are never fully accurate, but actually claim to be. "[Eric] had just seen the Notorious B.I.G. biopic (which, like most Hollywood biopics, is somewhat less than historically accurate)," Al told his Reddit fans. To play into this, every quote about the film from its producers, creators, and actors claims that WEIRD: The Al Yankovic Story is "unexaggerated" and totally accurate.
For example, Roku's Head of Original Scripted Programming, Colin Davis, shared in the initial press release, "There clearly aren't enough biopic movies about famous musicians and we were excited to shine a light on the incredibly true, unexaggerated story of Weird Al." All the meanwhile, there are definitely plenty of biopics about famous musicians, so there's definitely some jest to his statement.
Article continues below advertisement
Then of course, writer and director Eric Appel shared, "When Weird Al first sat me down against my will and told me his life story, I didn't believe any of it, but I knew that we had to make a movie about it." We all know that nothing was "against his will," but what's fun is that even the press statements about the movie feel like part of the film's performance.
Article continues below advertisement
When he was first announced as Weird Al, Daniel dished to PEOPLE, "I'm honored to finally share with the world the absolutely 100 percent unassailably true story of Weird Al's depraved and scandalous life."
It seems like something fishy is in the air… is the Weird Al movie accurate or not?
Weird Al actually admitted that 'WEIRD: The Al Yankovic Story' may not be totally accurate.
In a recent Reddit AMA with Weird Al and Daniel Radcliffe, we learned that those statements might be coming with a bit of irony behind them. When someone asked how accurate the film is, Weird Al answered, "Well, we're advertising it as being totally 100% accurate, but in all honesty, fact-checkers have determined that it may actually be slightly less than that. Perhaps closer to 27%."
Article continues below advertisement
Even Daniel admitted that the truth doesn't exactly lie in the plot of the film when asked about what it's like to play a real person. "We were setting out to honor the spirit of the man, rather than necessarily the exact details of their life," Daniel shared amidst his anxiety of honoring Al. "But this is definitely the first time I have played someone that I'm a fan of and that was definitely nerve wracking at first."
Article continues below advertisement
Just like how many biopics change slight details to make stories more appealing or interesting, Weird Al did the same. "I did record ["My Bologna"] in a bathroom but not in a bus station. Why did we change it? Just 'cause that's what biopics do," he explained to the New York Times.
On the other hand, there are some completely real moments as well, such as when he gets his first accordion from a door-to-door salesman at 7 years old, and he really did spend a lot of time hiding under a blanket listening to Dr. Demento.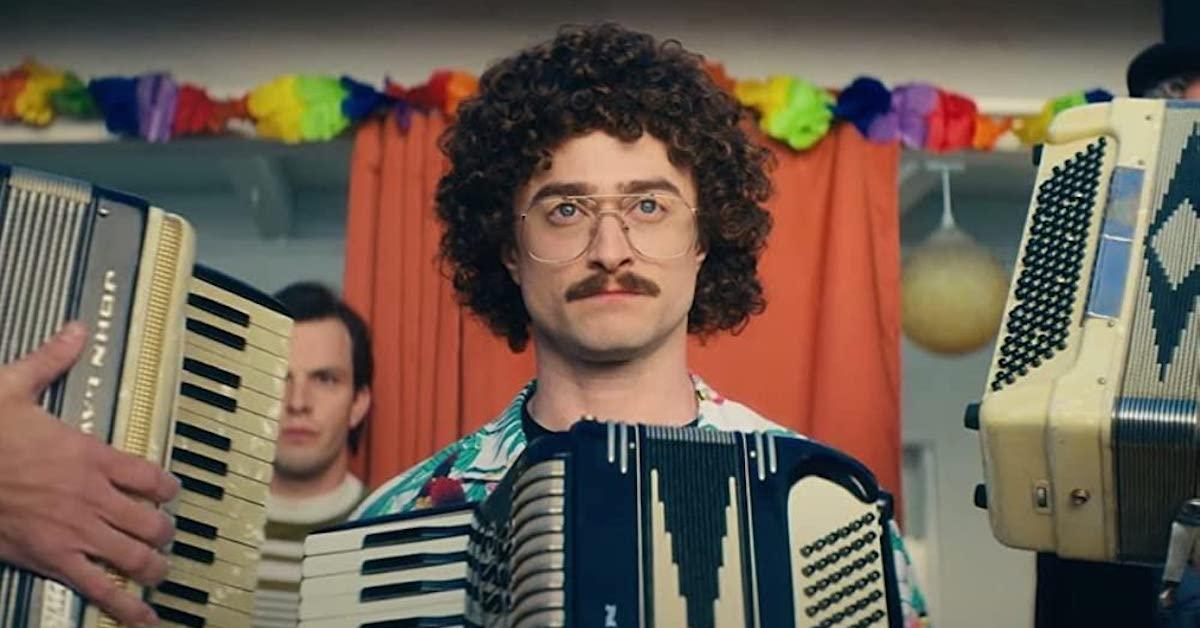 When it comes to what's real and what's fake, we can say that in reality, Weird Al's parents were both supportive of his career, and his dad never lost his hand in a factory accident. And no, Weird Al didn't meet dozens of celebs at one pool party (although by now, he probably has met them all). As many Weird Al fans know, he is also sober and a vegan-vegetarian (for the most part) in reality.
WEIRD: The Al Yankovic Story is now available to stream on the Roku Channel.