James Kennedy From 'Vanderpump Rules' Has Been Sober Since June 2019
Is James from 'Vanderpump Rules' sober? SUR's favorite DJ got into hot water after his drinking led him to text hate to girlfriend Raquel.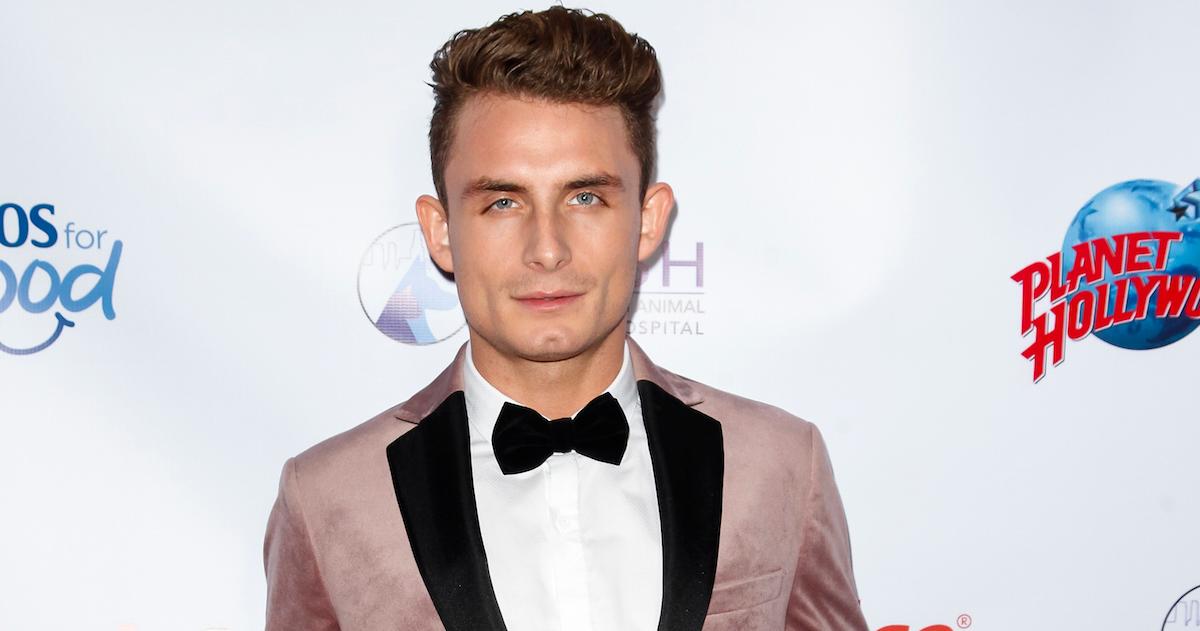 For multiple seasons on Vanderpump Rules, many SUR employees and queen of pink Lisa Vanderpump have been pleading with DJ James Kennedy to cool it with his drinking. When he joined the show in Season 2, he was simply the busboy who had romanced the more mature and recently single Kristen Doute. Fast-forward to 2020's Season 8, and James is a highly sought after DJ who is in control when it comes to his relationship with longtime girlfriend Raquel Leviss.
Article continues below advertisement
While James briefly gave up alcohol following his firing from SUR in Season 7, he fell off the wagon by the time the next season rolled around, much to the disappointment of many of his co-stars.
In the March 3 episode, Raquel revealed a string of vitriolic texts that she received from her "loving" boyfriend about despising her and wanting to break up. While he blamed the texts on being drunk, Raquel wanted him to acknowledge that wasn't normal behavior, even from someone who is intoxicated.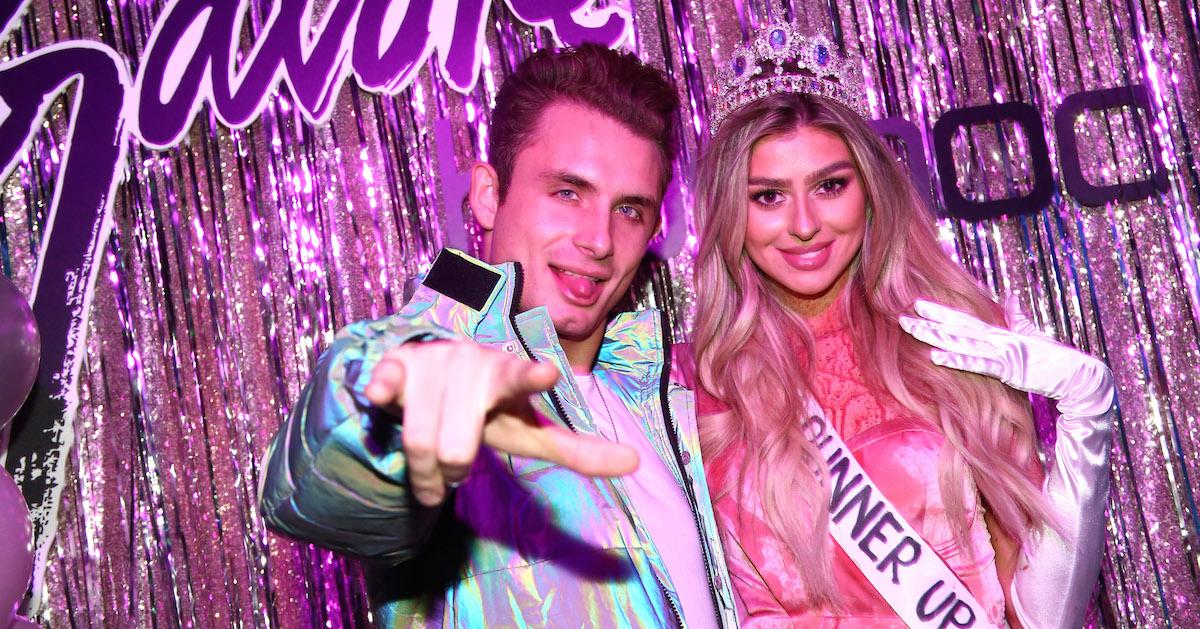 Article continues below advertisement
Ahead of the March 10 episode, Raquel admitted that she wanted to go to Al-Anon meetings, and James will finally confront whether or not he actually has a drinking problem.
Is James from Vanderpump Rules sober? The reality star has revealed the status of his drinking, and he even opened up about what he's seen from himself on Season 8 so far.
Is James from 'Vanderpump Rules' sober?
Though James previously admitted that being a DJ was much more fulfilling and fun when he was able to drink on the job, it did contribute to him getting fired from SUR and his infamous See You Next Tuesday gig.
During Season 7's Pride celebration, an intoxicated James called co-star Katie Maloney-Schwartz fat, and she demanded that Lisa either fire him or say goodbye to her. Left with no other choice, Lisa did let James go, which led him to spiral.
Article continues below advertisement
James was back to his old ways more than ever before when he cursed out Raquel for having a fun night out with her friends. In an emotional moment, she later told him that she was worried about marrying him and potentially having kids with him because of how different he became when he drinks.
Whether this was the wakeup call for James remains to be seen, but the reality star did confirm that he has been living sober for quite a while.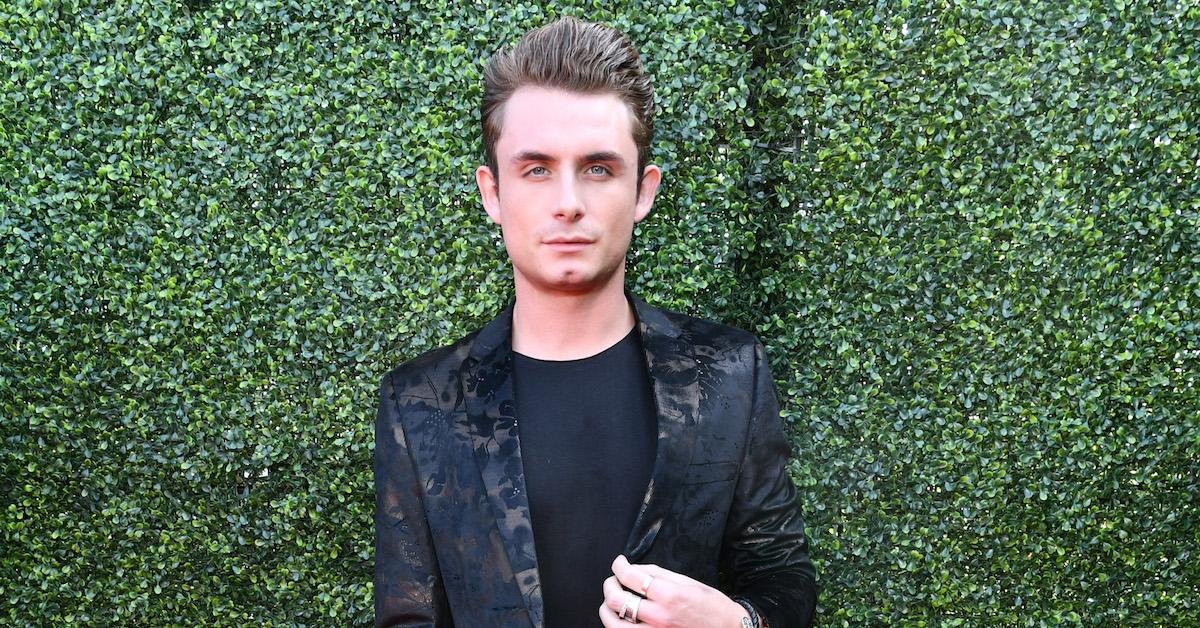 Article continues below advertisement
In a March 4 Instagram, James confirmed that he has not consumed alcohol since June of 2019.
"Coming on to 9 months sober and it feels so good!" he captioned a photo of him with Andy Cohen. "Thanks for having me tonight."
Because Raquel and James' blowout filmed shortly after Pride (which is celebrated in June), it would stand to reason that it was the catalyst for him embarking on a journey of sobriety.
The Vanderpump Rules star also talked about his decision to stop drinking in November of 2019, when the cast attended BravoCon.
Article continues below advertisement
"I never realized how much alcohol was slowing me down and making me procrastinate in big life things that I could be pursuing now. My career is getting even bigger and my deejaying is really taking off so I'm taking it seriously. I'm going to take over!" he said during the event.
"I'm dealing with all the anxiety and pre-show jitters without drowning myself in vodka," he continued.
Article continues below advertisement
After James announced his nine months of sobriety, Raquel commented in support of her longtime beau, and she shut the naysayers of their relationship down.
"I'M SO PROUD OF MY BOYFRIEND!! I can shout it from a rooftop! I love you!" she wrote in her comment.
Ahead of the March 3 episode, she warned fans about the intensity of her argument with James, and hinted that it would be a turning point for his demons.
"Tonight's episode is an emotional one for me. I teared up watching it back, seeing the exact moment our relationship took a turn for the better. I am not tolerating this behavior any longer and James' decision to take his sobriety seriously means the absolute world to me," she wrote. "So proud of you."
Article continues below advertisement
On April 21, Raquel offered another Instagram update about James' sobriety, writing, "So proud of this guy right here. The day I asked James to choose me over alcohol, I needed an act of love. Today he is nearly 10 months sober and has given me 291+ acts of love since that day."
Although there was no 11-month update concerning James' sobriety, we're going to go ahead and assume no news is good news. Keep fighting the good fight to remain sober, James — you're truly an inspiration!