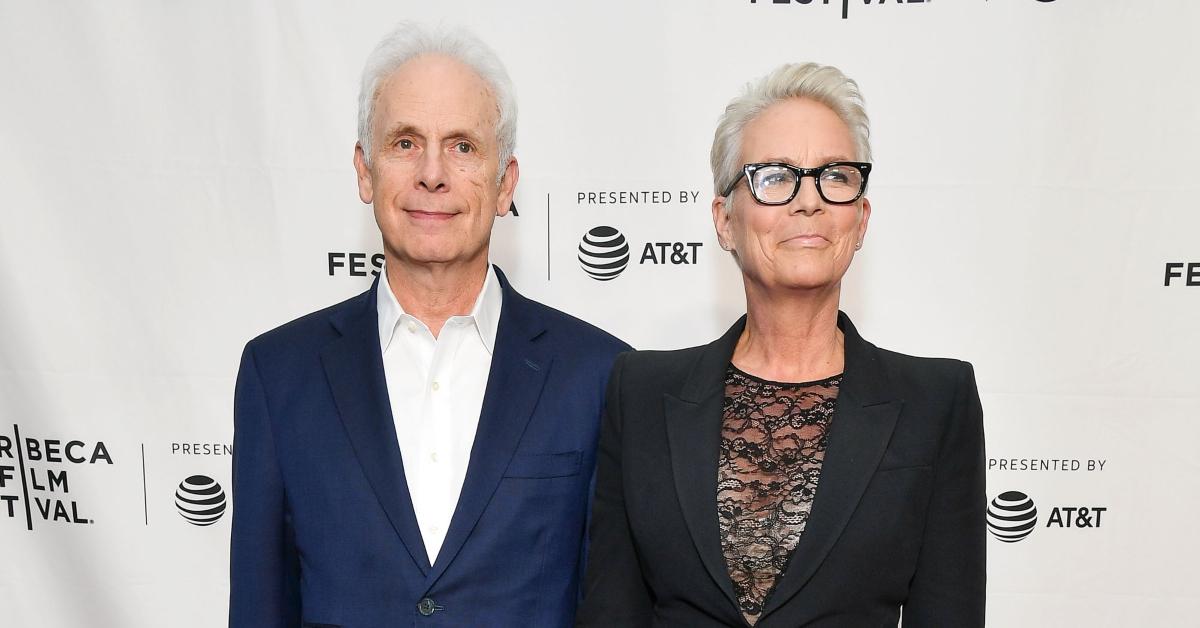 Inside Jamie Lee Curtis's Marriage to Husband Christopher Guest
Whether battling her relentless Halloween nemesis, serial killer Michael Myers or making us belly laugh opposite Lindsay Lohan in 2003's Freaky Friday, Jamie Lee Curtis is a timeless force to be reckoned with. As memorably put by Oscar winner Ariana DeBose (West Side Story) at the 2023 BAFTAs, "Jamie Lee, you are all of us!"
Article continues below advertisement
The Everything Everywhere All at Once actor won the 2023 SAG Award for Outstanding Performance by a Female Actor in a Supporting Role, mentioning her famed late parents (and her nepo baby status), as well as her husband in her emotional speech.
"My parents were actors, and I married an actor. I love actors, I love acting, I love the job we get to do, I love being a part of a crew. I love being a part of a cast. I love what we do with each other, it's such a beautiful job," she gushed, SAG Award in hand.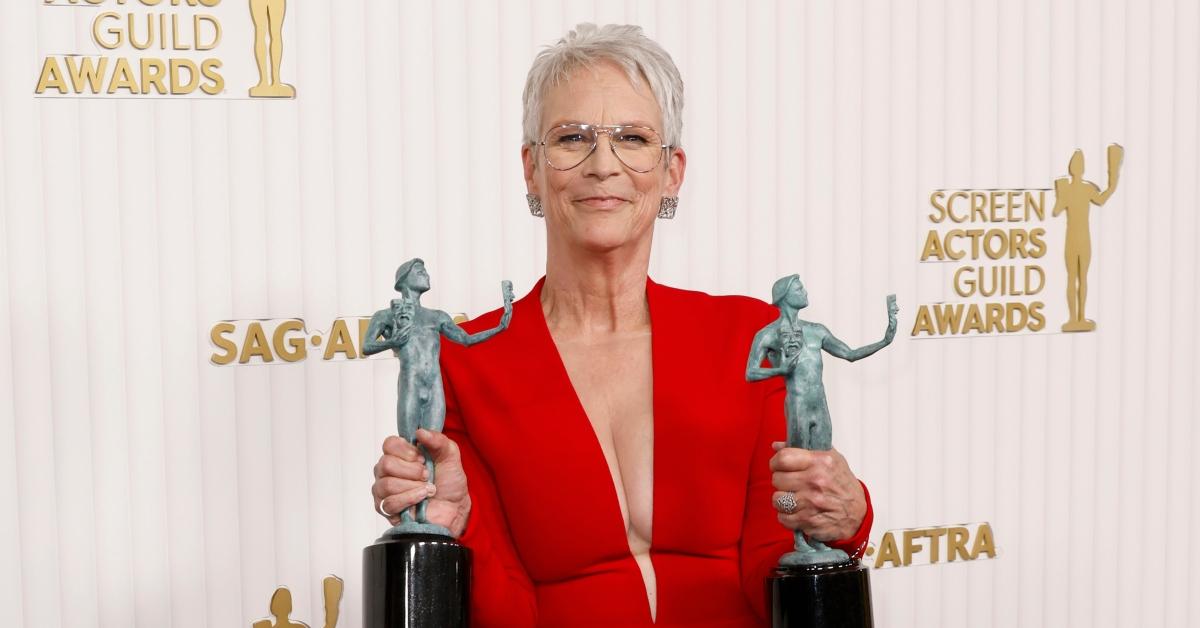 Article continues below advertisement
Though many know that Jamie Lee is the daughter of actors Tony Curtis (Some Like It Hot) and Janet Leigh (Psycho), perhaps less is known about her husband. Let's explore the Oscar nominee's marriage.
Jamie Lee Curtis has been married to husband Christopher Guest for almost 40 years.
Jamie Lee Curtis married Christopher Guest in 1984. The performer, writer, and director is known for his work in mockumentaries like 1984's This Is Spinal Tap and 2000's Best in Show. Together, the couple shares two daughters: Ruby and Annie Guest.
You can say it was love at first sight, as Jamie Lee was enamored with her now-hubby before they even met.
Article continues below advertisement
"I married Chris five months after seeing his picture in Rolling Stone. I said out loud to my friend, the late, great Debra Hill, 'Oh, I'm going to marry that guy.' It was a picture of Chris with Michael McKean and Harry Shearer from Spinal Tap, but just as regular guys," Jamie Lee told Sigourney Weaver during a 2015 conversation for Interview magazine.
"Debra said, 'Oh, I know him, and he's with your agency. I tried to get him in a movie.' So I called the agent, left my number, but Chris never called me. And then I ran in to him at a restaurant."
Article continues below advertisement
Embarrassed to see Christopher out and about after he failed to call her, Jamie Lee shyly addressed her crush from afar.
"I made a gesture, like, 'Hi, I'm the one who called you.' I was sitting with Melanie Griffith and Steven Bauer, and I looked down at my plate and whispered, 'Oh my God, I called this guy and he never called me back and there he is,'" she explained.
The restaurant interaction was seemingly distant, but Christopher called Jamie Lee the following day. "He had kept my number. That was June 28, 1984, and I married him four months later, on December 18."
Article continues below advertisement
Jamie Lee Curtis and Christopher Guest are total opposites.
Unlike a slew of Hollywood marriages, Jamie Lee and Christopher's relationship has stood the test of time. This is despite the fact that, according to the Knives Out actor, the two are complete opposites. Or maybe it's the very reason they're a match made in heaven.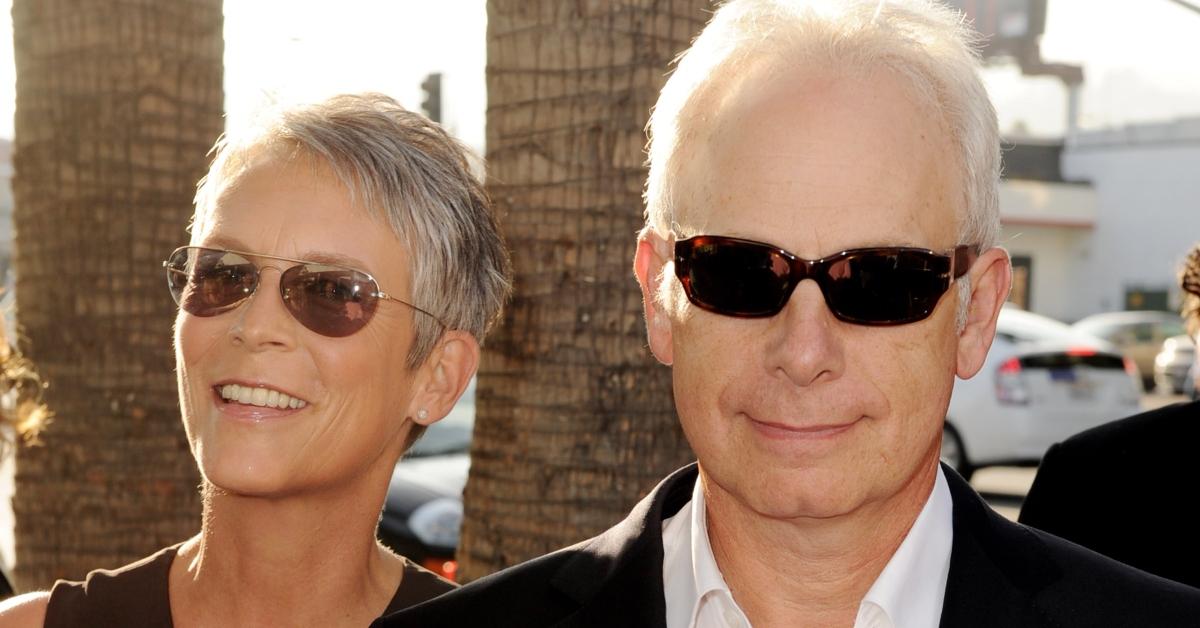 Article continues below advertisement
"My husband and I are opposites. We have been for 33 years, and we always will be," she told Good Housekeeping in 2018.
"He's an intellectual, and I was from the movie star/alcoholic/drug addict side, where ­education was not the most important thing. We don't listen to the same radio station, we don't read the same paper, we don't go to bed at the same time," she shared, pointing to their differences.
Additionally, Jamie Lee offered her inspiring advice for achieving long-lasting love.
"Don't leave. There's a recovery phrase that says, 'Stay on the bus…the scenery will change.' You think you're having a bad week, but stay on the bus, because one of these days you'll look out the window and it'll be beautiful," she shared.
"I think it can apply to almost anything where you feel unhappy in that moment. I'm not a wild romantic. I'm a realist. I respect him. And I just don't leave."
With almost four decades of love behind them, we'll surely be taking pages from Jamie Lee Curtis and Christopher Guest's relationship book.