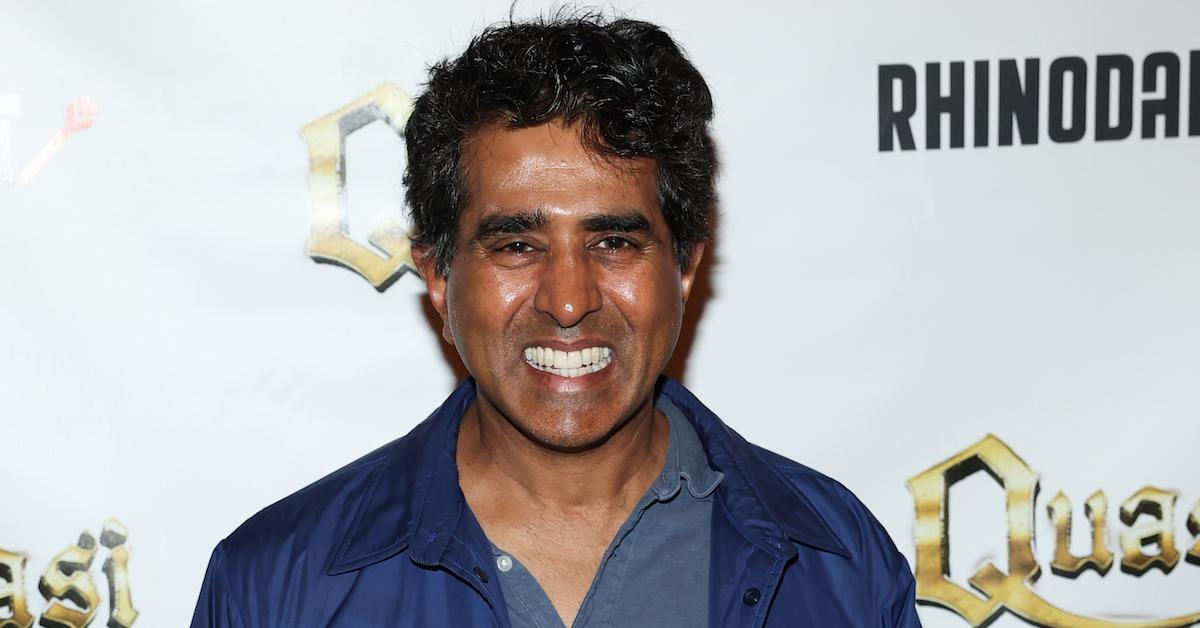 'Quasi' Comedian Jay Chandrasekhar Has an Entirely Private Family Life
Who is Jay Chandrasekhar's wife? The comedian-actor-director is thriving on screen and behind the scenes with his wife and family.
It's easy to forget that comedians and actors have their own lives behind the stage and screen, but many often take on personas very different from their private lives. Comedian Jay Chandrasekhar is known as a classic stoner guy from his Broken Lizard films like Super Troopers and Beerfest, but there's much more to him behind the scenes.
Article continues below advertisement
Jay has been married since 2005 and has grown up quite a bit since his early sketch comedy days. With his recent release, Quasi, which he says on Instagram is "a 12th-century French political thriller. It's medieval. There's a pope and a king and a hunchback and some murder." But who is Jay's wife, and do they have children?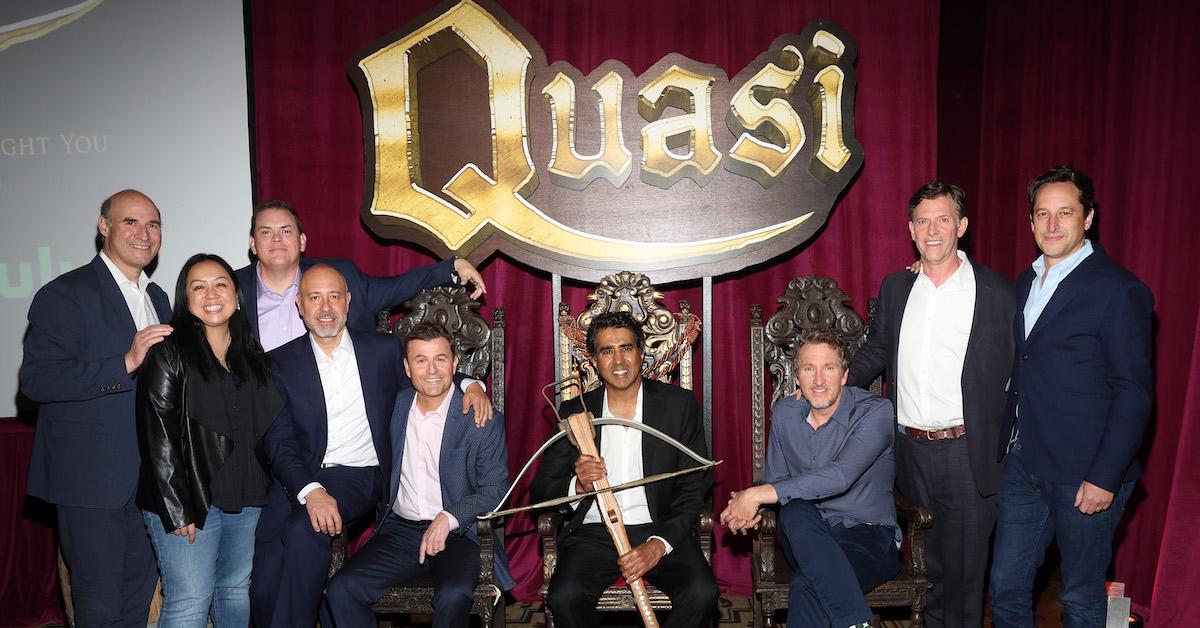 Article continues below advertisement
Jay Chandrasekhar's wife is named Susan Clarke.
Jay Chandrasekhar and Susan Clarke married in 2005 when Jay was about 37 years old. It's unclear exactly how they met, although odds are they first met when Susan played Rois Rane in Jay's 1996 film Puddle Cruiser. She hasn't been in any other movies since, but it's clear that their relationship outlasted Susan's film career. Regardless, she still has a pretty impressive career.
Article continues below advertisement
Susan is currently the senior vice president of Polskin Arts and Communications Counselors at Finn Partners, where she's been since 2013. She's been working in public affairs, however, since 1990, when she worked as a Public Affairs Officer at the Corcoran Gallery of Art in Washington D.C. Now, Susan keeps her life fairly private with a private Instagram account, despite her high-profile husband.
According to a 2011 khabar.com piece, Jay and Susan live together in Mahopac, N.Y., about an hour and a half outside New York City. However, Susan's job is supposedly based in Los Angeles, so it's possible they moved from Mahopac since then.
Article continues below advertisement
Jay and his wife, Susan, have three children together.
Jay has spoken here and there about his children, though he doesn't share much about his family on his Instagram. When Jay collaborated with comedy teammate Kevin Heffernan on The Babymakers in 2012, he shared how his real life with children helped inspire the film. For those who haven't seen it, The Babymakers follows a couple, portrayed by Olivia Munn and Paul Schneider, as they decide to rob a sperm bank after they have trouble conceiving a child.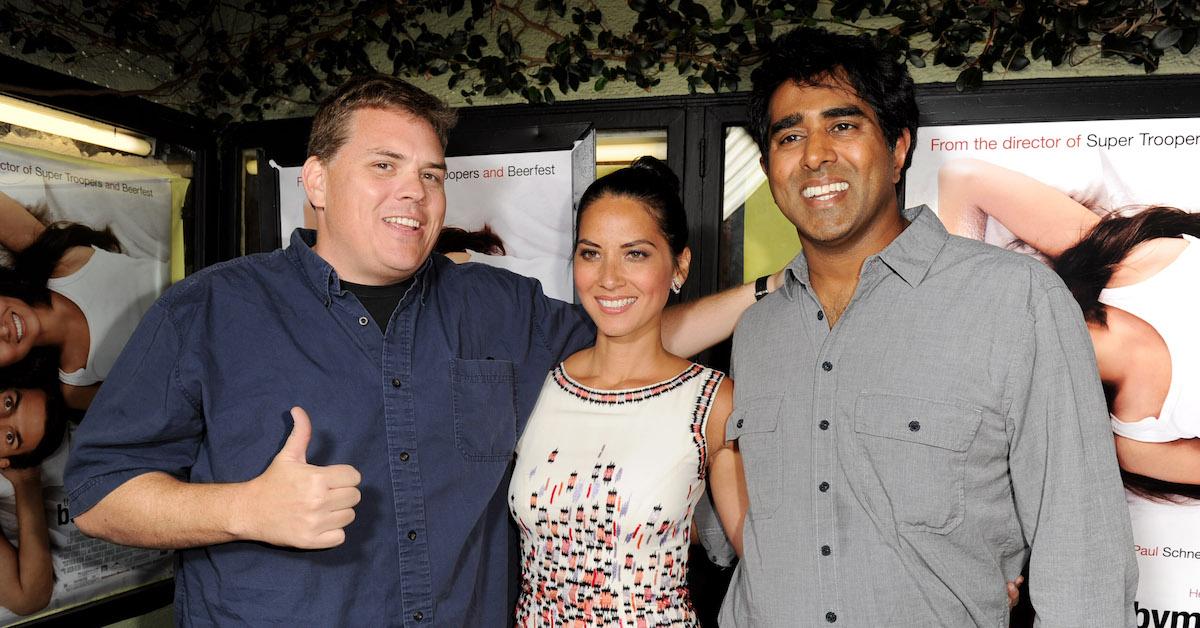 Article continues below advertisement
Jay told Aseem Chhabra at the time that he has three kids. "Two girls are six and the boy is seven," Jay said. "We spent years drinking beer, smoking grass, traveling roads, closing down bars, and having a ball. And we wrote about it. We wrote Beerfest and Super Troopers is a real stoner film. But we now realize that we can be equally funny writing about parenthood or trying to have kids."
However, his kids were too young then to see his films. "My son claims to have seen Beerfest, but he hasn't," Jay revealed. "They have seen little bits of The Dukes of Hazzard and Super Troopers. But I don't think those films are appropriate for them. My wife says I should make something for the children. My kids are begging me to make a movie they can see."
Article continues below advertisement
So did Jay ever follow his wife's advice? In all honesty, it doesn't really matter anymore because Jay and Susan's son would now be 18 years old. Plus, his twin daughters are about 17, so they're technically now old enough to see all of Jay's films. While Jay keeps his personal life pretty private, we can't wait to see if his family is as hilarious as he is.
Quasi is now available to stream on Hulu.