Do Taylor Swift and Olivia Munn Like Each Other? This Awkward Award Show Video Says It All
Are Taylor Swift and Olivia Munn friends? During 2013 People's Choice Awards, Olivia tried to take Taylor's award, which only confused the audience.
Oftentimes when popular TV shows are rebooted, fans are disappointed (we're looking at you, HIMYF). Why is that? Well, generally speaking, they usually aren't as good as the original. Characters who were well-received at one point in time may lose their sparkle. Storylines that once worked well may flop when recalibrated to fit a different time period.
And in the same way that every beloved TV show doesn't need a reboot, neither does every historic and controversial moment in pop culture.
Article continues below advertisement
Now, before you spiral out of control, I would like to clarify that I'm not talking about Will Smith slapping Chris Rock at the Academy Awards in 2022. We're done with all the slapping (I hope!). But I am talking about another ridiculously insane award show moment.
Remember the 2009 VMAs? That was the year Taylor Swift won Best Music Video by a Female Artist for her song "You Belong With Me" and Kanye West just didn't appear to be having it.
As Tay went to accept her award, he snatched the mic from her and put his two cents in: "Yo Taylor, I'mma let you finish, but Beyoncé had one of the best videos of all time!"
It's a moment that we've never forgotten. It's also a moment that seemed incredibly embarrassing for all parties involved. So, why would anyone want to recreate it? And why would they choose to pick on Taylor again?
Hmm, if only we could ask Olivia Munn.
Article continues below advertisement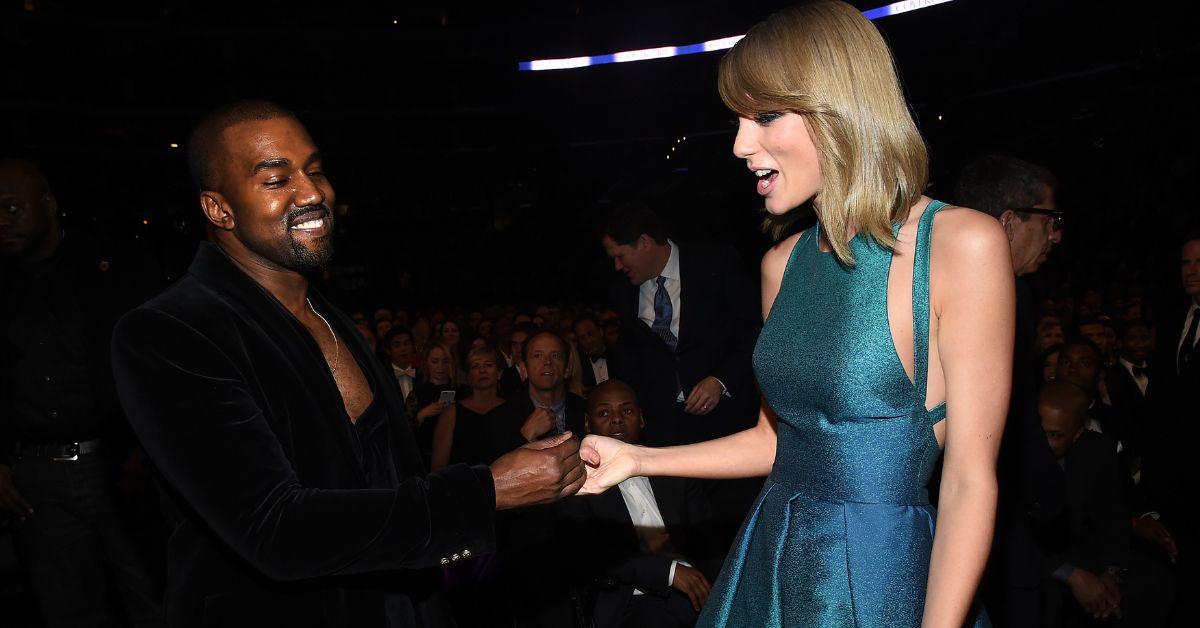 In 2013, Olivia Munn snatched Taylor Swift's award at the People's Choice Awards.
Strangely enough, the world just kept turning after Kanye interrupted Taylor on stage during the 2009 VMAs. Years passed. Taylor continued to be amazing. Kanye continued being Kanye. And by 2013, it seemed that maybe the whole incident was in the past. Or was it? Because The Newsroom star Olivia Munn seemingly had it on the brain during the People's Choice Awards that year.
Article continues below advertisement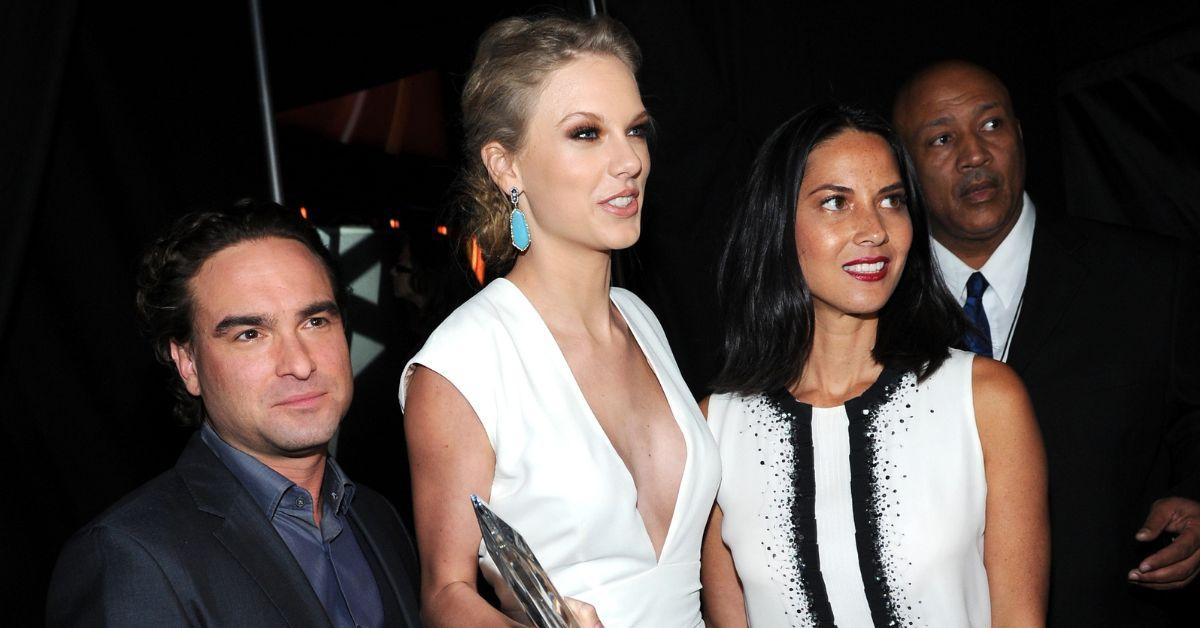 This time around, as seen in this video, Taylor had won the Favorite Country Artist award, which was presented to her by The Big Bang Theory star Johnny Galecki and Ms. Olivia Munn. While presenting the award, Olivia joked that Taylor's song "We Are Never Ever Getting Back Together," had actually been written about her.
She then appeared to take on the character of an angry ex and looked seriously annoyed after Taylor hugged her.
Article continues below advertisement
Taylor took her award from Olivia and prepared to talk in the microphone. But seconds later, Olivia snatched it back.
"This always happens," Taylor said, seemingly referencing the Kanye West incident. Then Olivia responded, "It will always happen Taylor. This is your lot in life."
Taylor, looking down, responded, "I know."
Eventually, Olivia caved and handed over the award. "I'm not going to be this person, I'm going to be over here," Olivia said as she left Taylor to give her speech.
But judging from Taylor's shaky responses and the audience's silence, it seemed that most folks were confused by what just happened. If Olivia was trying to be funny, her joke wasn't well-received.
Article continues below advertisement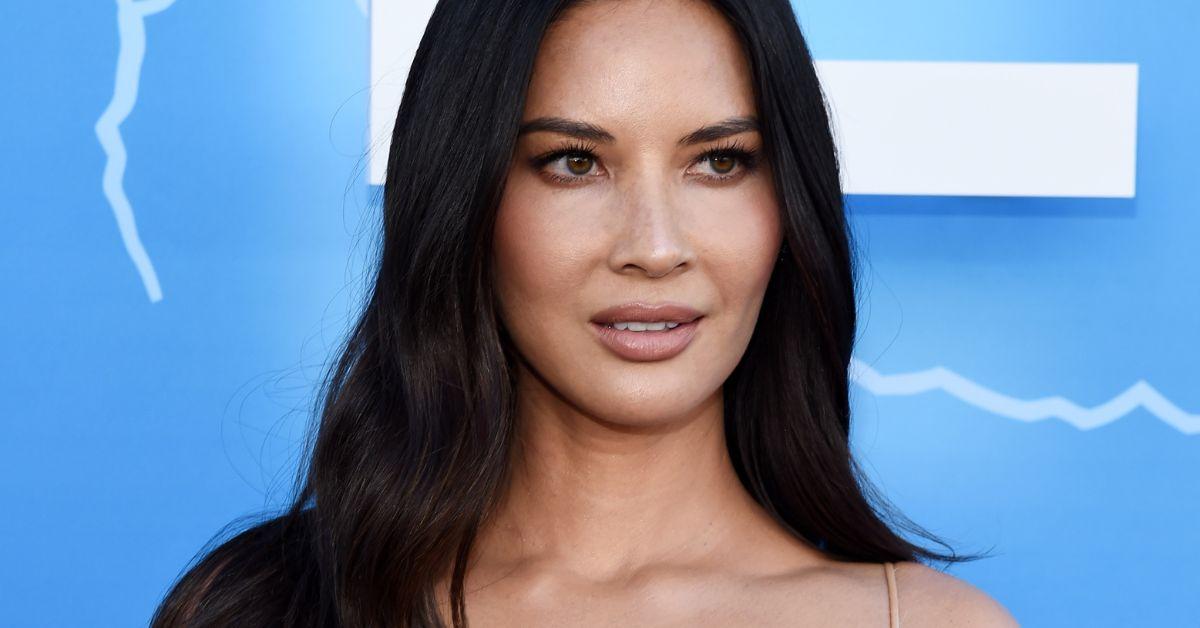 Are Olivia Munn and Taylor Swift friends?
Other than that brief interaction at the People's Choice Awards, Taylor and Olivia have never been linked to each other. It's unknown if Taylor was actually hurt by the joke, but many Swifties seemed to find Olivia's actions obnoxious.
Article continues below advertisement
The good news is that Taylor, who is notoriously known for writing songs about her exes, has never written a song that trashed Olivia, or any other woman. In fact, many of her songs contain feminist themes and are meant to uplift women.
That said, we're glad there doesn't seem to be any drama between the ladies. But moving forward, maybe we should just, um, let everyone accept their awards. Seems fair, right?