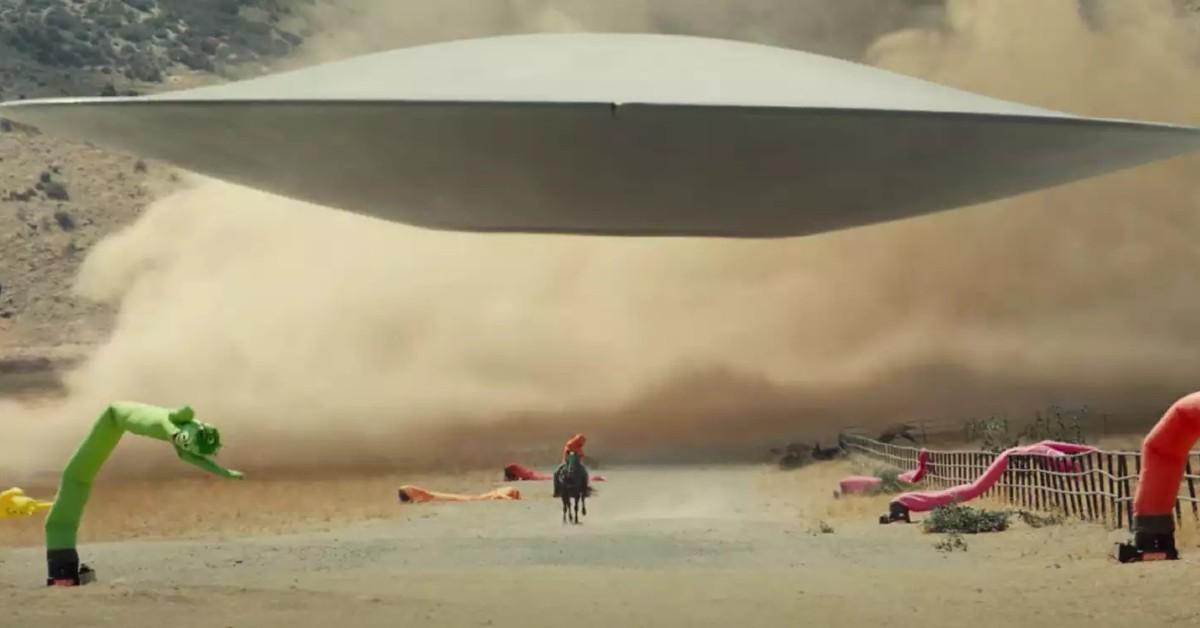 What Is the Meaning Behind the Name "Jean Jacket" in Jordan Peele's 'Nope'? It Has a Family History
Spoiler Alert: This story contains spoilers for the movie Nope.
Have you ever heard a creak in your dark, empty basement? An eerie sound that makes you say, without even a stutter, "Nope"? Jordan Peele knows what we're talking about. The King of Woke Horror himself — and Oscar winner — released his newest concept horror film, Nope, in July 2022.
Article continues below advertisement
"Caretakers at a California horse ranch encounter a mysterious force that affects human and animal behavior," the synopsis reads. Nope stars Daniel Kaluuya (Get Out), Keke Palmer (Hustlers), Steven Yeun (Minari), Barbie Ferreira (Euphoria), and Brandon Perea (The OA).
Unless you live under a pop culture rock, then you know the film features extraterrestrials. Actually, more specifically, Nope features one giant alien that appears to be a spaceship, but is not. It's a creature, a territorial carnivore that resembles a nightmarish animal you'd see at the bottom of the ocean. The best part? Its name is Jean Jacket. Well, that's what Daniel Kaluuya's character named it, but why? We're here to explain it.
Article continues below advertisement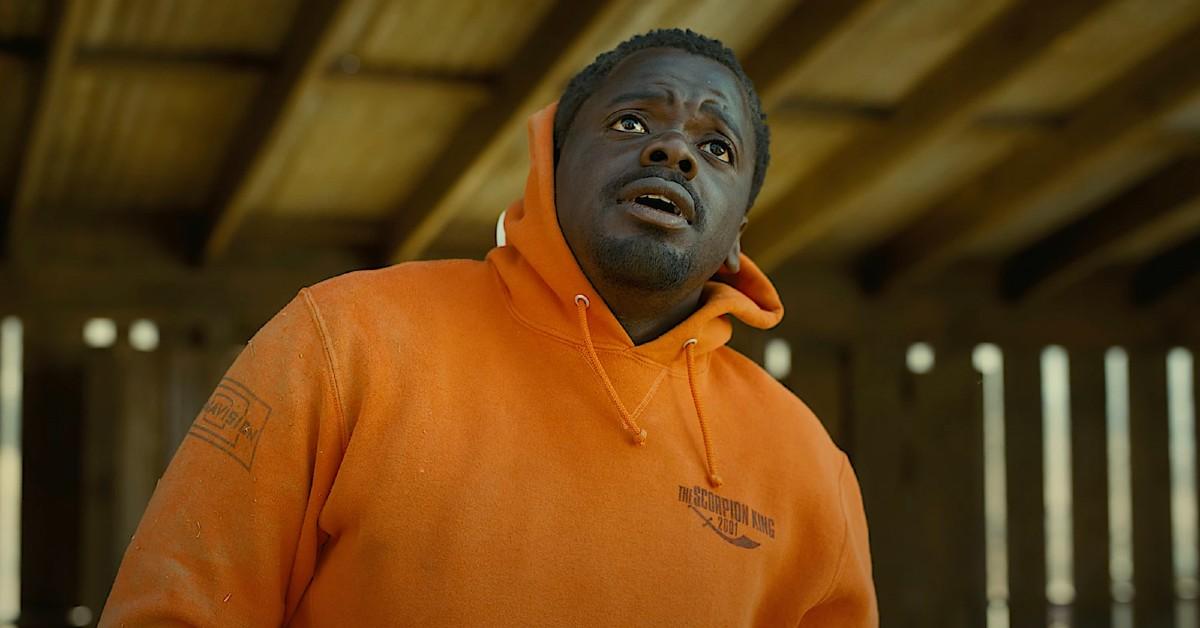 What is the meaning behind the name Jean Jacket?
Jean Jacket is a pretty interesting name for an almighty jellyfish-like alien. But it comes from the two main characters' past. See, Daniel Kaluuya's OJ and Keke Palmer's Emerald are siblings, and with siblings, there's always drama.
Article continues below advertisement
Jean Jacket was the name of the horse who was supposed to be Emerald's first horse. "For my ninth birthday I was supposed to get to train Jean Jacket. But then Pops got some Western [movie], and Jean Jacket wasn't mine no more," she says, referencing the family's business training, which involved providing horses to Hollywood films and commercials.
"I distinctly remember standing right here at this window watching y'all train my horse, my horse," she tells her brother, hurt by the memory — hurt by the fact that her father didn't have her train the horse for the film and favored OJ. The memory that Jean Jacket was taken from her makes her feel inferior, as if she wasn't good or trustworthy enough.
OJ reminds her that their dad was a hardheaded guy, and so is Emerald, and perhaps there's nothing more to it than that.
Article continues below advertisement
Later in the film, OJ suggests that they name the alien Jean Jacket. Why? Well, this gives Emerald another chance, another chance to feel worthy, like she's a part of something. Though they don't exactly attempt to train the alien, they attempt to trick it, to wrangle it in a way.
Not only that, but just like the ranch horses and the violent TV chimp named Gordy (if you know, you know), Jean Jacket proves to be another animal humans use for monetization, as capturing the creature on video becomes a major goal for Emerald.
Overall, perhaps the name Jean Jacket isn't simply a silly name, but rather a symbolic representation of reclamation.