Hip-Hop Icon Jermaine Dupri's Net Worth May Not Be as Massive as You'd Think
What is Jermaine Dupri's net worth? The hip-hop and R&B mogul may not be as wealthy as some folks would think. How did he become a music legend?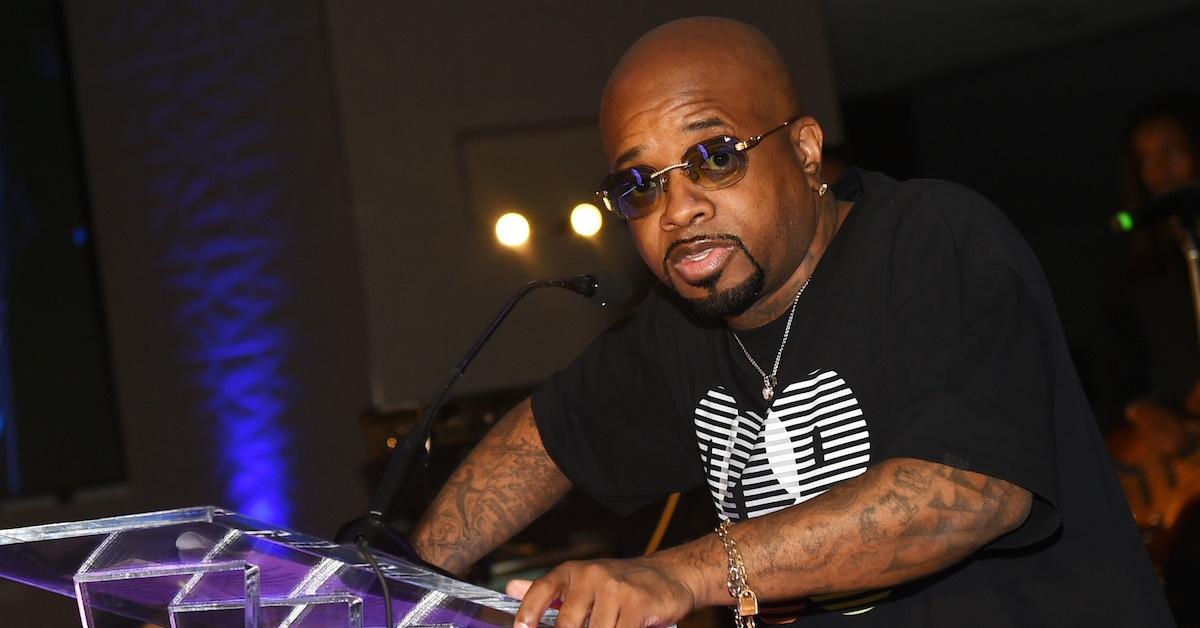 Most people associate Jermaine Dupri with the record label So So Def. However, Jermaine's contributions to hip-hop extend far beyond the role of a record executive.
Jermaine grew up with music in his blood, thanks to his father, Michael Mauldin, being a music executive at Columbia Records. Naturally, Jermaine opted for a music career and has since been behind the success of acts including '90s male hip-hop duo Kriss Kross, '90s girl group Xscape, pop music icon Mariah Carey, and many more.
Article continues below advertisement
Seeing that Jermaine has such an extensive résumé of wins throughout his career, most folks think that he's rolling in dough. However, Jermaine's net egg may not be as cushy as most would think.
So, what is Jermaine Dupri's net worth? Here's everything that we know.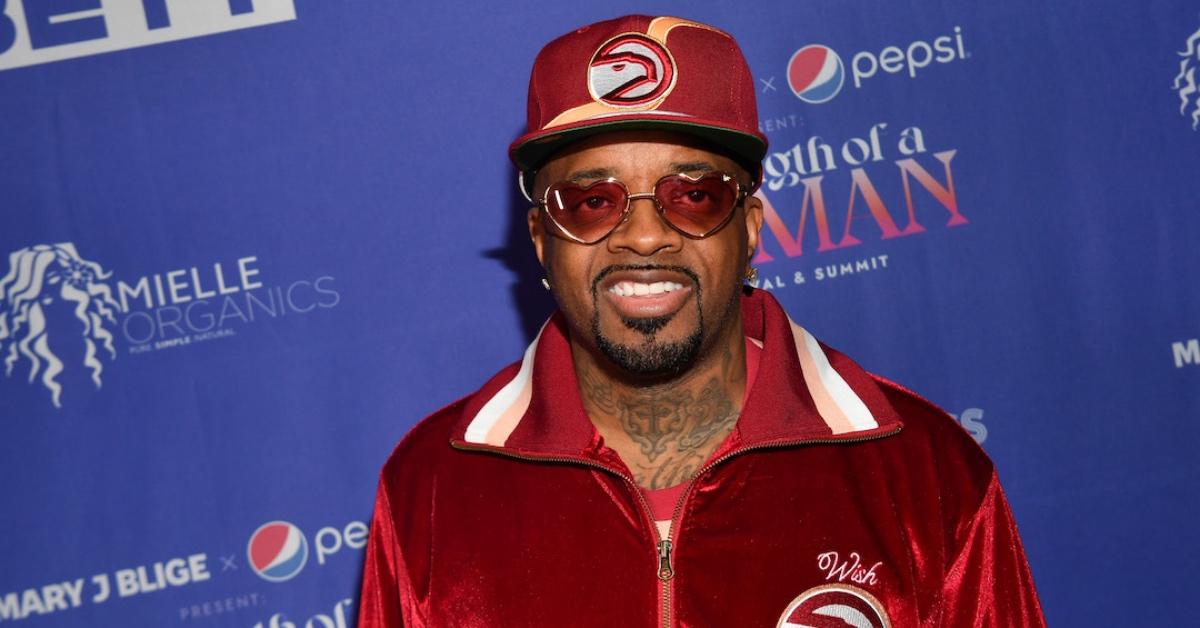 Article continues below advertisement
Jermaine Dupri's net worth is in the millions.
As of this writing, Celebrity Net Worth reports that Jermaine has a net worth of $2.5 million. This figure reflects his work as an actor, producer, songwriter, rapper, and record label owner.
Throughout Jermaine's tenure in the music industry, he helped produced Xscape's platinum-selling debut album "Hummin' Comin' at 'Cha," Mariah's "The Emancipation of Mimi" project, Usher's "Confessions" album (which sold more than 15 million copies), and more.
Also, Jermaine has production credits on projects for Bow Wow, Da Brat, Boyz II Men, Monica, Weezer, Jay-Z, Tamar Braxton, Lil Wayne, and plenty more artists.
With that said, it's easy to see why folks believe that Jermaine should have a higher net worth. However, he may see a slight spike due to a recent concert where he reunited with one of his many collaborators.
Article continues below advertisement
Jermaine Dupri
Producer, Rapper, Record Label Executive, Songwriter, Actor
Jermaine Dupri is a hip-hop and R&B music legend who has worked with big names including Mariah Carey, Monica, Jay-Z, and Usher, in the production and songwriting capacities. At one point, Jermaine was considered to be one of the most successful producers in music.
Birth name: Jermaine Dupri Mauldin
Birthplace: Asheville, N.C.
Birthdate: Sept. 23, 1972
Father: Michael Mauldin
Mother: Tina Mosley
Children: Two daughters born in 1998 and 2010
Jermaine Dupri made an appearance at Mariah Carey's Christmas concert special.
When you have musical chemistry like Jermaine and Mariah, it makes sense to maintain that relationship. We all know that Mariah is a legend in her own right, and Jermaine only helped propel her career to the next level with timeless hits.
Article continues below advertisement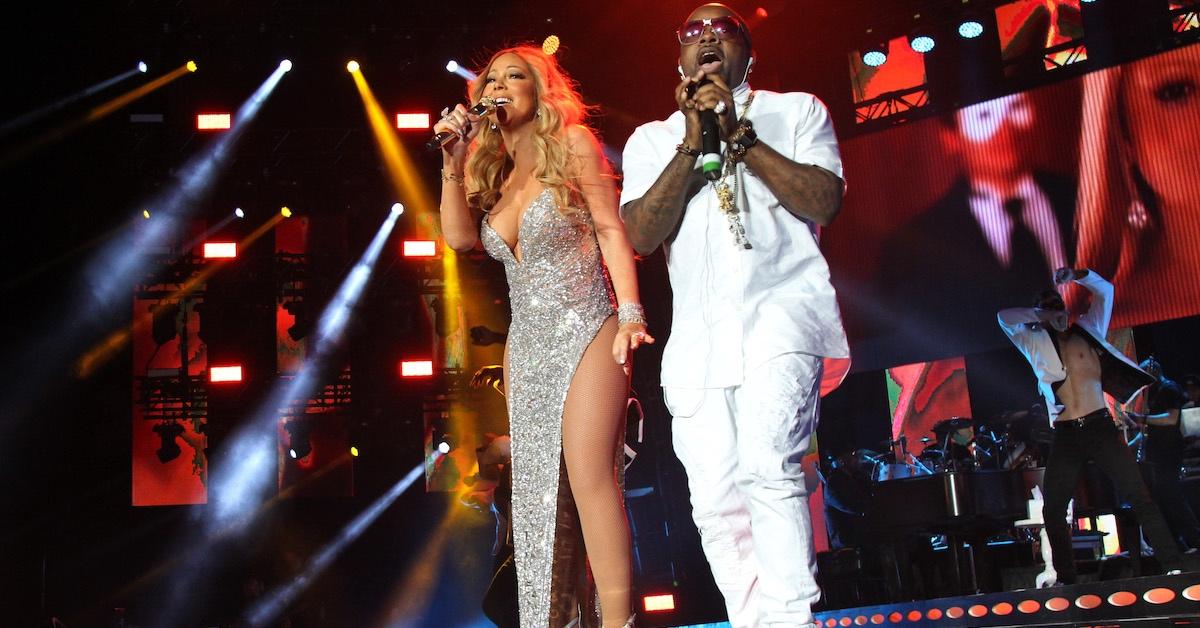 So, it isn't a surprise that the longtime collaborators reunited on stage for the Christmas special Mariah Carey: Merry Christmas to All! at New York City's Madison Square Garden on Dec. 13, 2022 — which later aired on Dec. 20, 2022, on CBS.
Jermaine even shared behind-the-scenes clips of his daughter Jalynn getting in on the action.
Article continues below advertisement
"One of the highlights of my weekend was @mariahcarey and miss @therealdebbieallen allowing my daughter Jalynn to be in her Christmas concert @thegarden. Ironically, she's 12 which is the same age I was when I went on the fresh fest. That's crazy!!" Jermaine wrote on Instagram.
Jermaine also shared various posts of Jalynn with Mariah's twins, Monroe and Moroccan, kicking it backstage. He posted a special clip of himself, Mariah, and moments from the event on Instagram.
The Mariah Carey: Merry Christmas to All! concert special is now available to stream on Paramount Plus.