Wipe Away Those Tears — Jess From 'Queer Eye' Is Doing Amazing
Jess Guilbeaux had a tear-jerking episode on 'Queer Eye', prompting many fans to wonder how they could help the young lesbian. Follow her journey on social media and donate to her GoFundMe.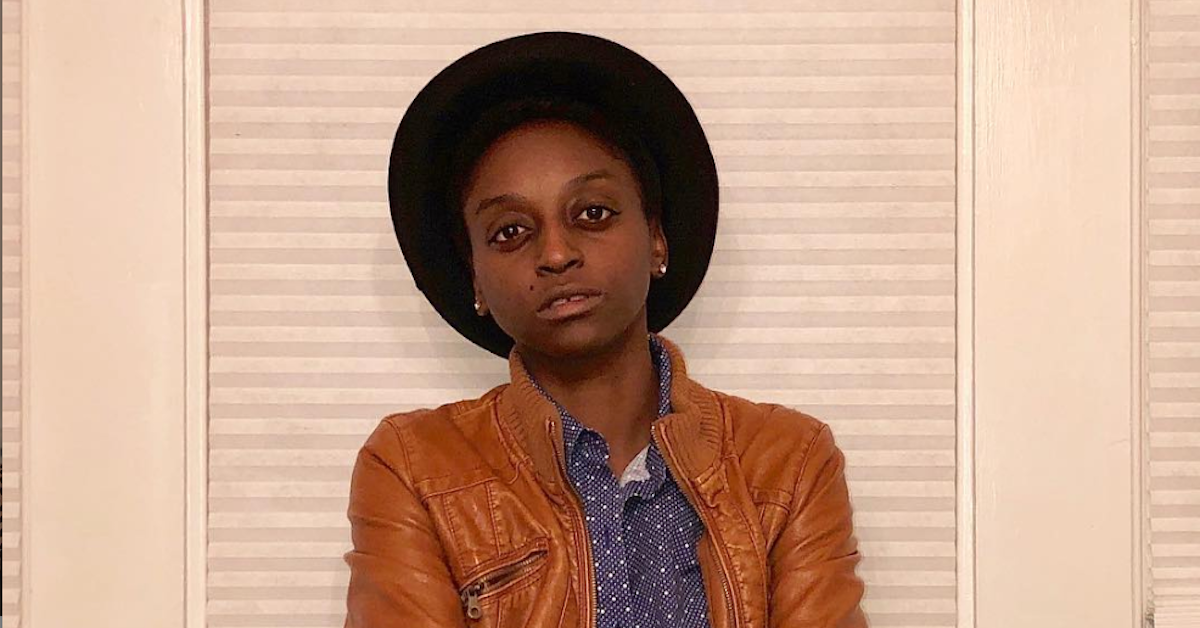 Article continues below advertisement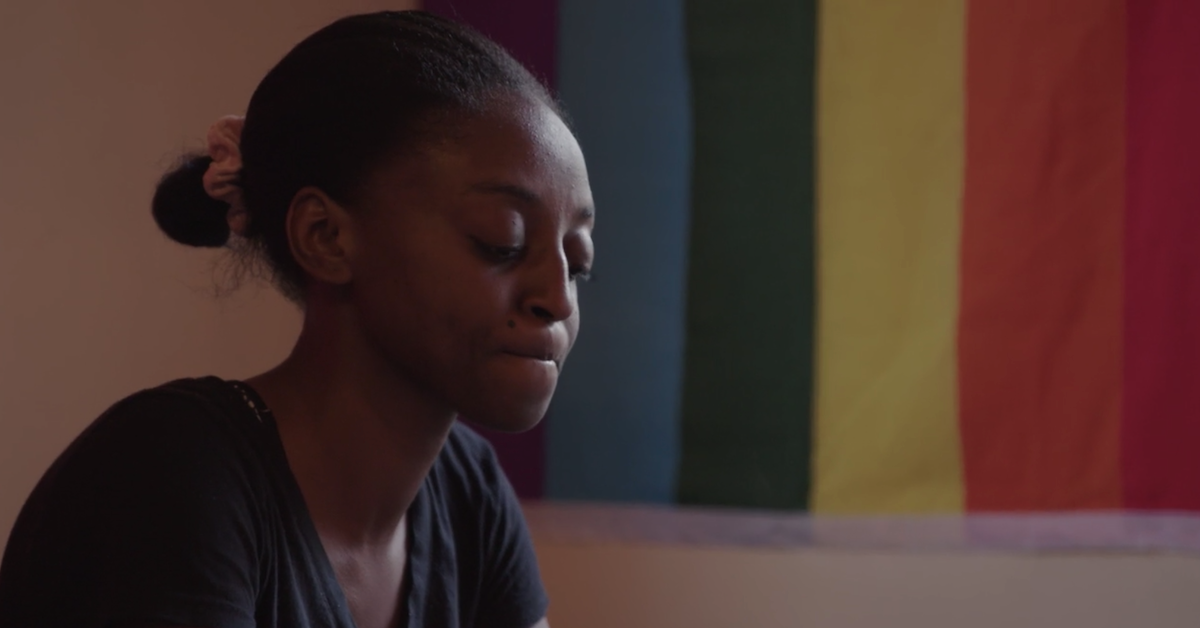 Article continues below advertisement
Honestly, we might not even have known to tune into her episode, "Black Girl Magic," if it hadn't been for Janelle Monáe casually telling us to "please watch" because "@jesslayica [is her] personal hero."
When we first met Jess, the self-described "lumberjack lesbian" (AKA lumberjill, in lesbian circles) and is the Fab Five's first female queer. "I love the richness of a lumberjack lesbian," Jonathan Van Ness exclaims while the crew drives over. We promptly learn that Jess was nominated by her BFF, who finds her so altruistic toward others that she seldom remembers to puts herself first.
Article continues below advertisement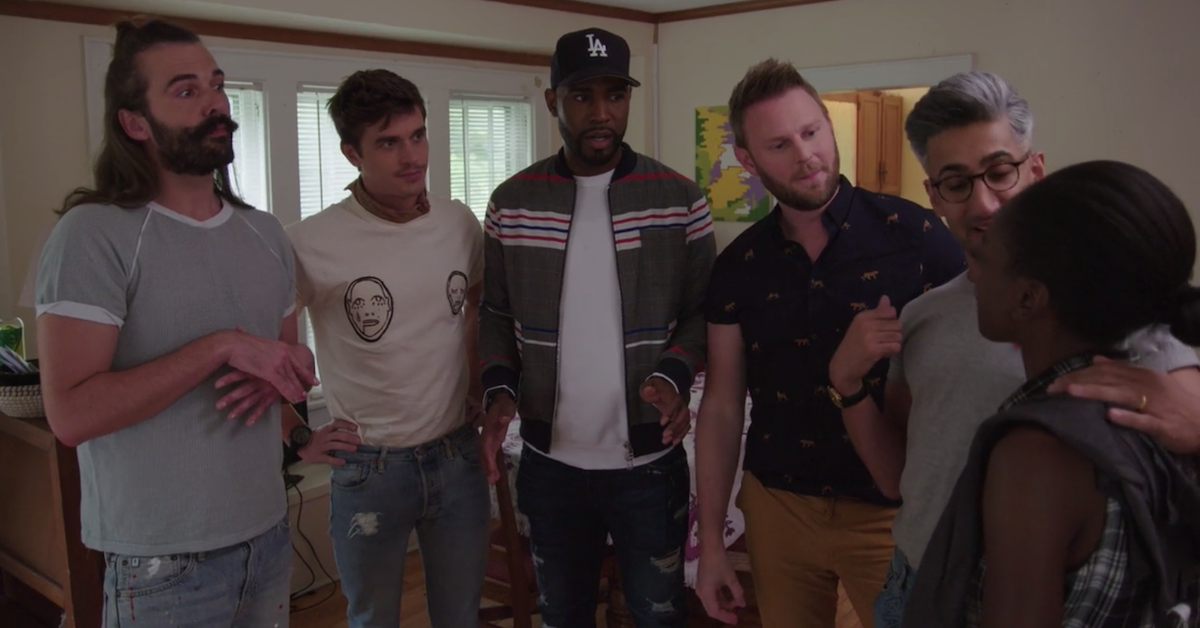 What happened with Jess' family?
Jess has been on her own in Kansas since the age of 16, when her adoptive parents disowned her for being a lesbian. "With every job I go into, I have to come out all over again which is really frustrating and scary and terrifying," she explains when we see the Greek restaurant downtown where she works.
Article continues below advertisement
"Especially in Kansas, you never know if that's the last day you're going to work there," she says. It turns out Jess has first-hand experience when it comes to the effects of homophobia, as her parents kicked her out immediately when she was outed in high school. "There was no time to pack, there was no grace period," she says, holding back tears. "I was told to get out."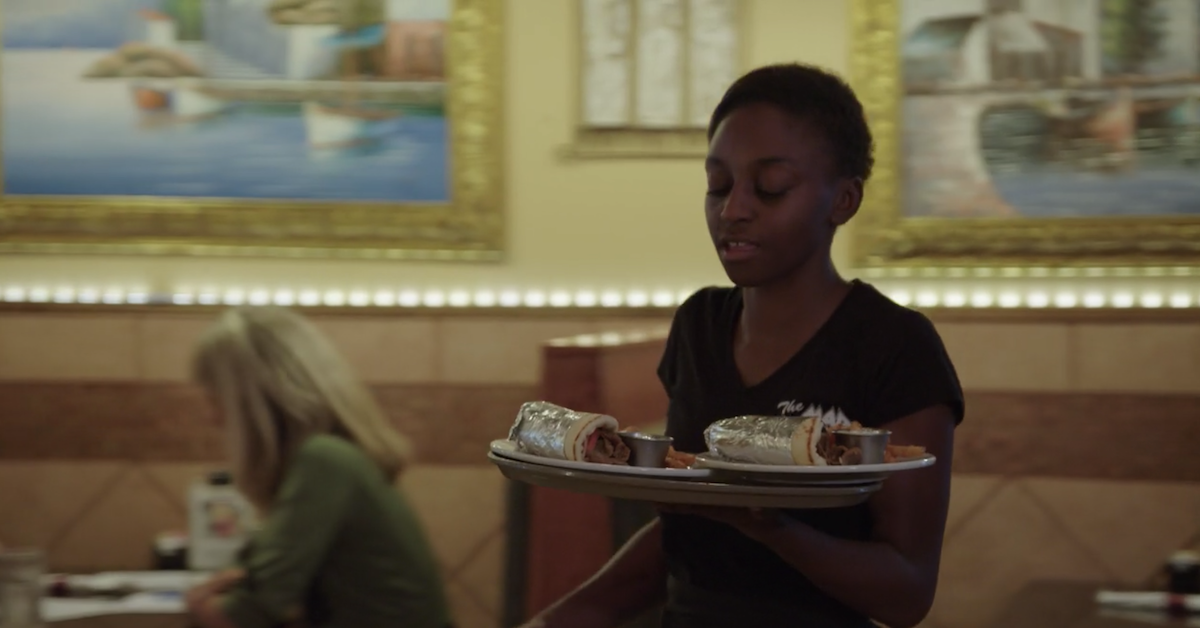 Article continues below advertisement
"It's like a one-two punch," Karamo comments. "First she doesn't know her biological family, and then the adoptive family disowns you for who you are."
But Jess doesn't let her history or identity slow her down, and now that she and her house have been made over by the Fab Five, there's nothing stopping this strong, independent hero.
Follow Jess on social media.
Ever since her episode aired, Jess has had a total glow-up. These days, she's owning her fierce lesbian personality and self-describes as a "strong, black lesbian woman" who uses "she, her, hers" pronouns, per her Twitter and Instagram pages.
Article continues below advertisement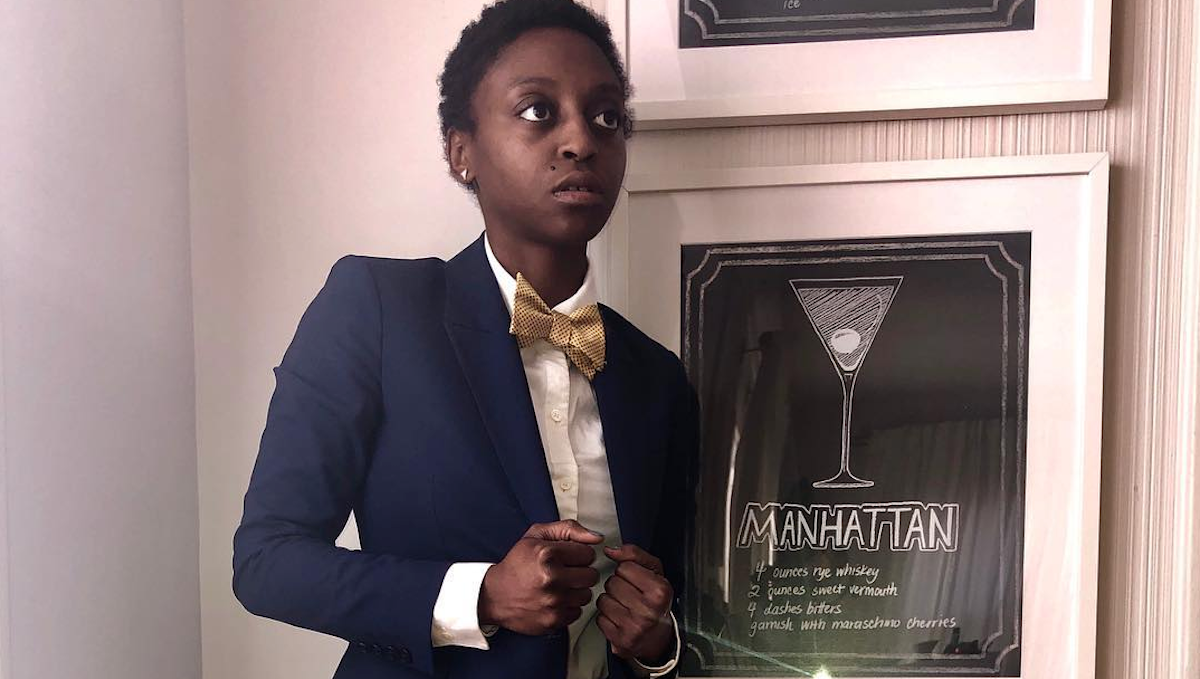 She also revealed she's a Virgo sun, Leo moon and Virgo rising — for any astrology-minded queers who were trying to pin her down on the zodiac chart. Her online brand is really positive, and it's a great way for Queer Eye fans to follow Jess' progress as a queer in Lawrence, Kansas.
Article continues below advertisement
"Sometimes advocating for someone going through something is just listening and being present. Don't try to fix them, just make them feel heard," she shared in a recent update. "I read everything and it's NEVER a bother. I hear you I see you and you are not a burden." It sounds like the brave young woman is welcoming all of us to follow her next adventures.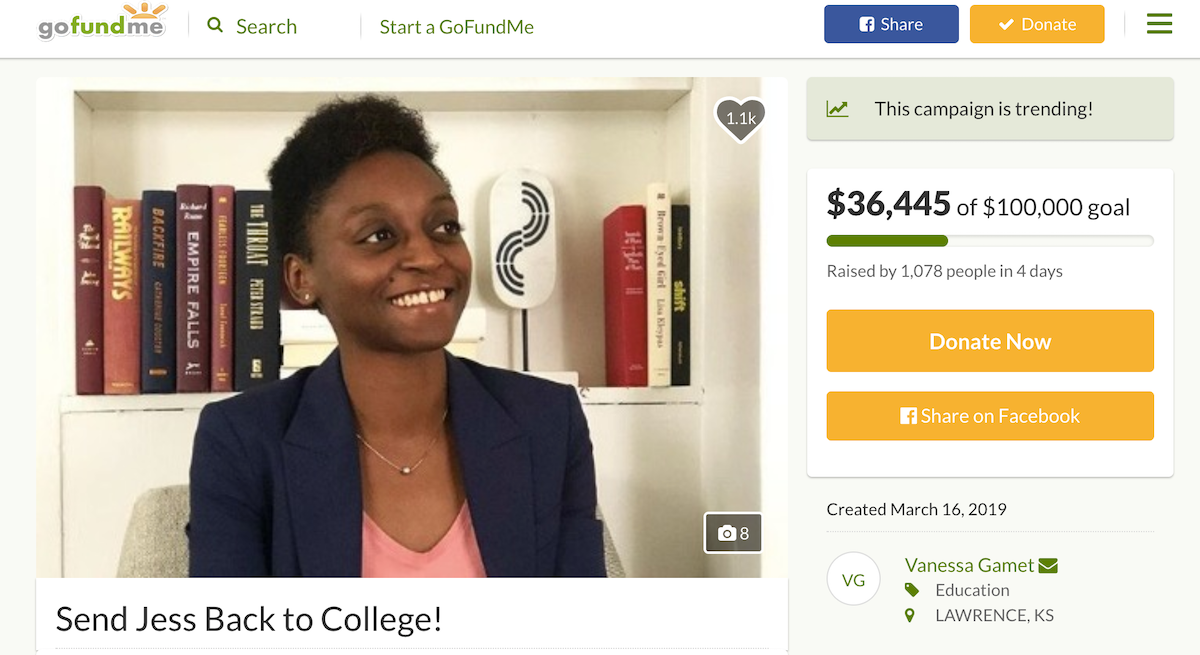 Article continues below advertisement
Support Jess' GoFundMe page.
Fans of Jess' episode will remember her passion for computer science. "When I went to college, I wanted to build computers," she says by way of introduction. "But with the amount of debt that I was building up, I decided to drop out."
Now that her episode has aired, many people Jess touched with her story are banding together to give her another chance at her dream. Because although Netflix foots a lot of the Queer Eye bills, the $100k Jess needs to get out of debt and back into school might be a bit too much, even for them.
Article continues below advertisement
That's where we, the internet, come in. "[Jess] started taking classes at the University of Kansas as a Computer Science major but had to drop out due to the debt," her GoFundMe description reads. "Let's send this smart and strong woman back to college to complete what she began and give her the future she deserves."
Jess, who asserts in an update that she has control of the account and will take possession of all donated funds, has already amassed an impressive $36k in just four days. We have no doubt she's going to make it all the way to her goal and manage to finish her degree.
Where is Jess now?
Article continues below advertisement
Ever since her episode aired, Jess is killing it on Instagram, on Twitter, and in life. "I am so overwhelmed with all the love and support I have received in the last 24 hours," she wrote on Instagram after her episode aired. "I learned how to love my natural curls, love my highly melanated skin, and all of that makes up who I am (a fierce gay kween™️) ... My heart is so full and happy and this is only the beginning!!"
In a recent interview with E!, she opened up about "working really hard" recently to "[learn] how to love myself. I just wanted people who were struggling or going through things in any regard, but also specifically who are queer or black or women, to feel that they have someone out there who is rooting for them."
OK and now we're crying again.
Season 3 of Queer Eye is now streaming on Netflix.